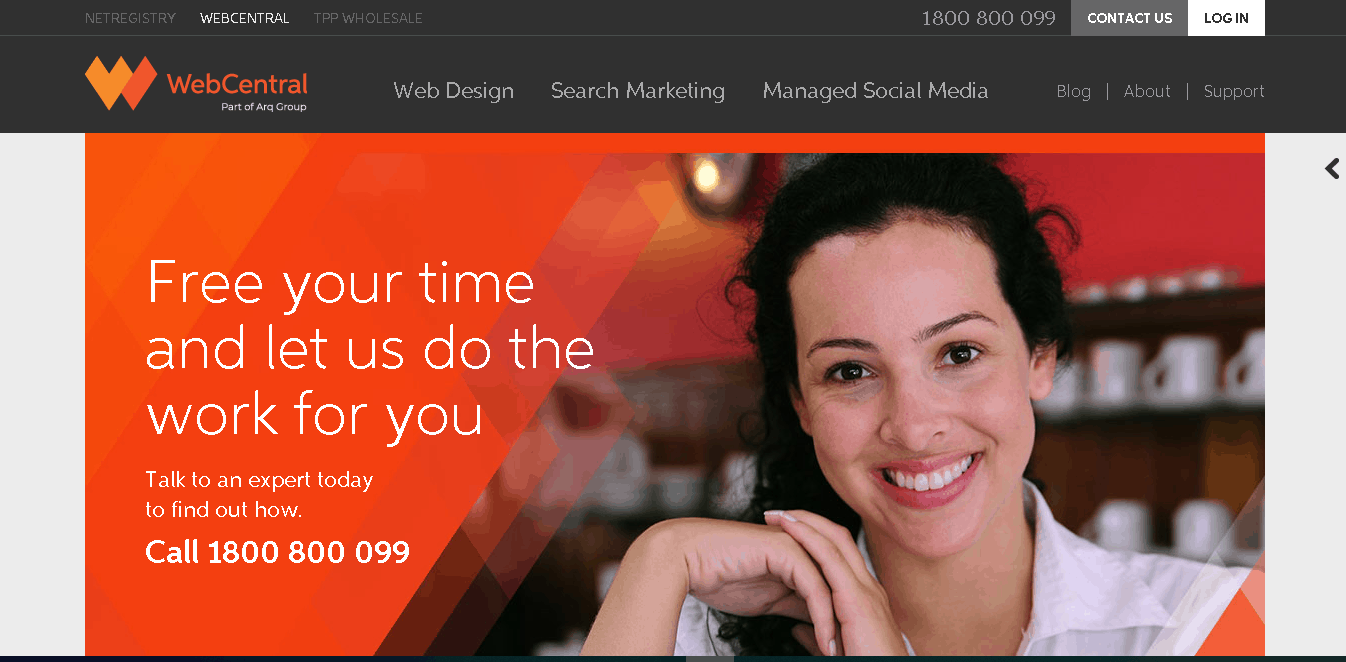 WebCentral is a web design, search marketing, and managed social media provider that describes itself as Australia's largest web and application hosting company. While it does offer hosting solutions, information about these is surprisingly hard to find, which suggests that hosting is actually an adjunct to its main business.
The WebCentral website is in English.
Features and Ease of Use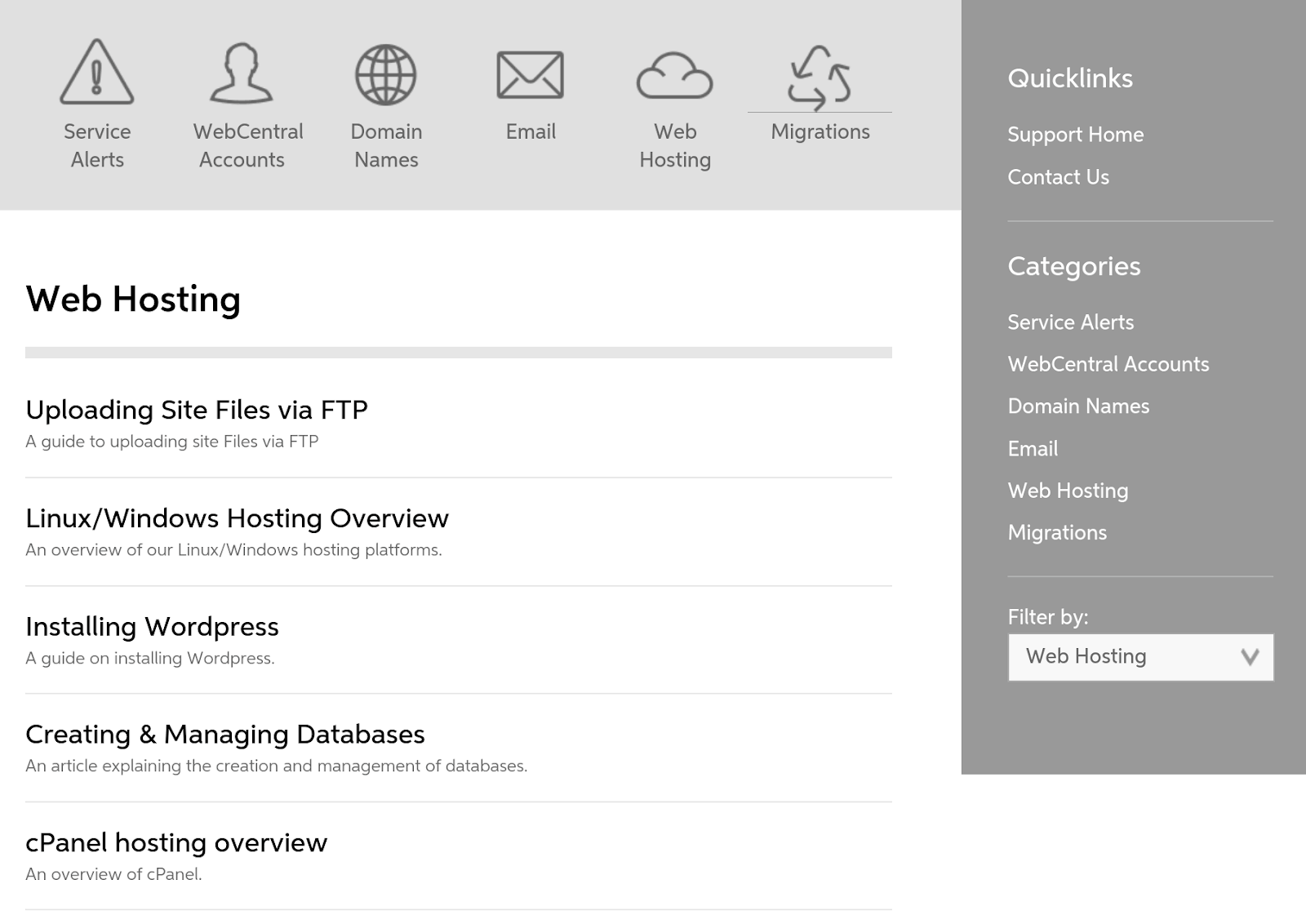 While maybe not its main business, WebCentral provides Windows hosting, Linux hosting, cPanel hosting, cloud hosting, and reseller hosting. Much of the information about these offerings has to be deduced from the provider's support pages, which infer that the hosting solutions come with the following standard features:
cPanel control panel
One-click application installation
MySQL databases
PHP and phpMyAdmin
Statistics and web traffic
Email auto-responder
Premium GeoTrust SSL certificates are also provided.
WebCentral's VPS hosting is based on enterprise-grade VMware technology, and it affords customers complete control over their virtual servers.
Nothing on the WebCentral website suggests that it provides backups for hosted websites, but I do know that the email hosting services include two backup solutions: Managed Exchange and public folder mail backups. The Managed Exchange backup plan retains backups for 90 days whereas the public folder mail backup plan keeps copies for 14 days.
Pricing and Support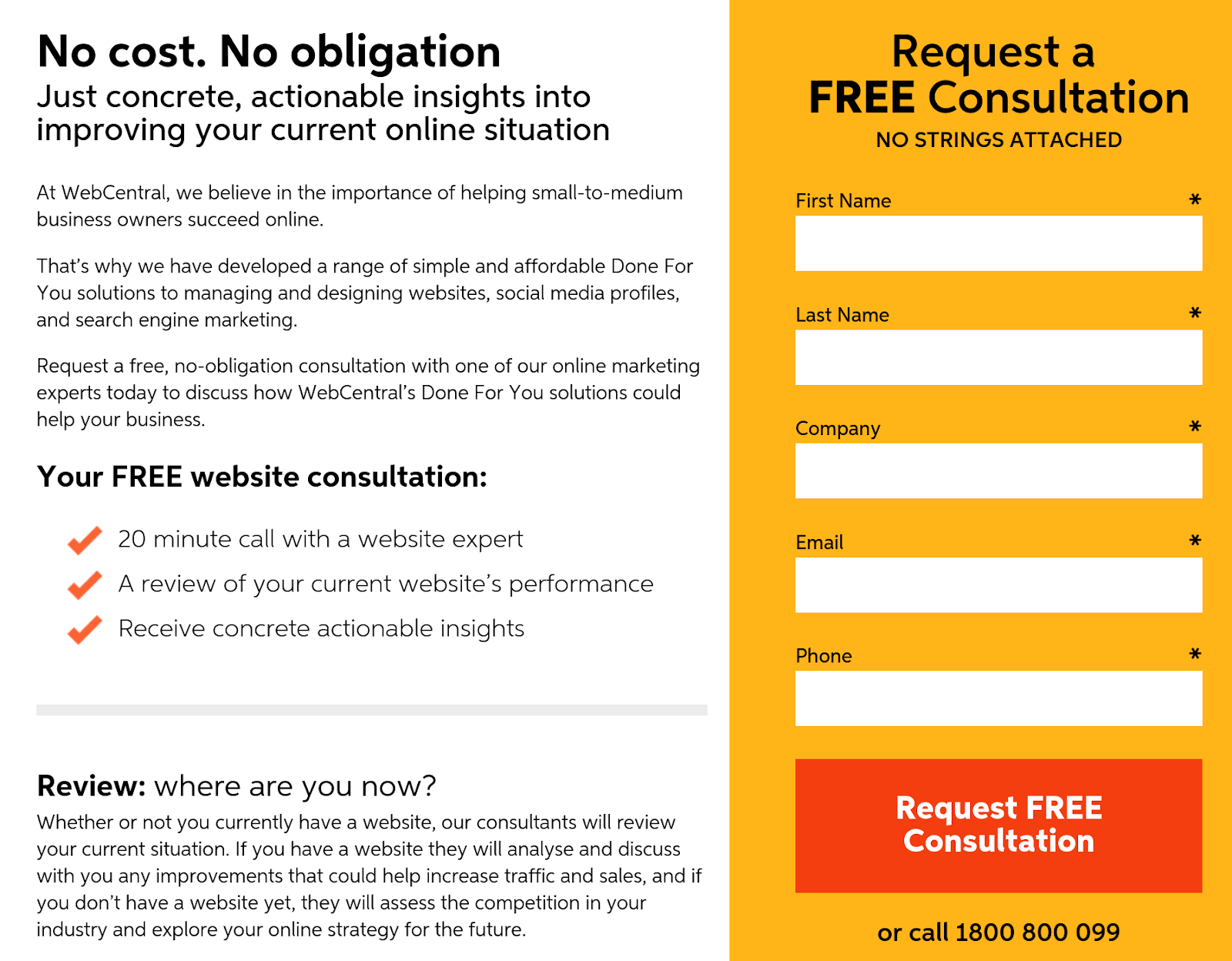 As you may have already guessed, WebCentral doesn't openly promote its hosting plans, and signing up for them online isn't possible. You need to contact the company directly to obtain pricing information.
What I can say for sure (because it's in the terms-of-service) is that WebCentral charges customers for excess traffic outside of their allowances. A similar rule applies to server and email space.
I have good evidence to suggest that WebCentral offers a 14-day money-back guarantee and a 99.9% uptime guarantee backed by a compensation plan that pays out a percentage of your monthly fee based on the number of outage hours.
You can contact this company's 24/7 support team via telephone and an online contact form, but not by ticket or email as far as I can see. What appears to be a live chat facility is actually a simplified website form. I failed to elicit any response by filling out the online form as a prospective customer, which is particularly problematic since this seems to be the only way to discover more about the hosting solutions.
For self-support, WebCentral has a rudimentary knowledge base.