To compare the best web hosts, we hosted the same WordPress website on each one and tested performance, customer service, and value for money.
Sectorlink is a company that manages its own privately owned data centers and provides continuous support to its customers 365 days a year. It has been in business since 1996 and strives to keep the customer as the focal point of its business.
Features and Ease of Use
If you are migrating from another host, you'll find your job made simple with Sectorlink's automated migration tools. Once you are with them, you can manage your websites on both Linux and Windows from the same account (not possible in the Personal package though). They have a 15-day money back guarantee if you are dissatisfied with their product.
Installing third party applications is quite easy with the one-click installer. Users who aren't technically inclined can easily install applications and scripts like WordPress and Joomla without worrying about uploading files and writing code. There are over one-hundred applications that can be installed with the one-click installer.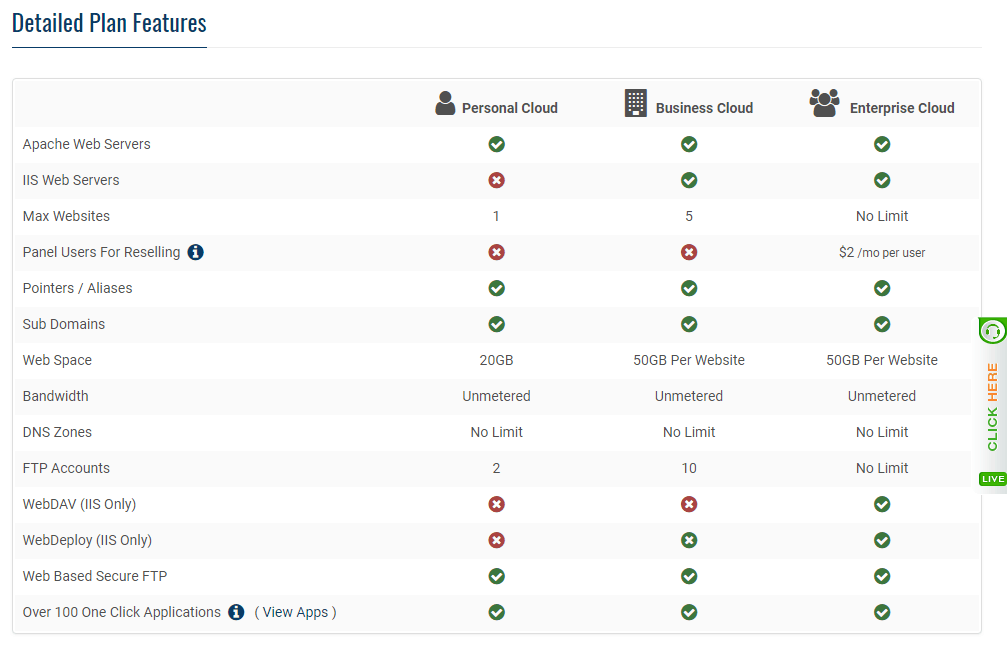 The following scripting languages are supported:
PHP 5.6, 7.0, 7.1, and 7.2
ASP
NET
.NET Core
Perl
MVC
The e-commerce features offered by Sectorlink are what impressed me the most about them. They offer private SSL in all packages ensuring your online shops are secure. Services like Magento, Open Cart, osCommerce, and AbanteCart are also available in all the hosting packages.
No matter which package you buy, you will have access to website statistics and analytics, which are instrumental in making your website a success. You get compatibility with AWStats, Matomo Analytics, and the all-important Google Analytics.
Pricing and Support
The three packages offered by Sectorlink are named Personal Cloud, Business Cloud, and Enterprise Cloud. All the packages offer a fifteen-day trial period, perfect for testing out their features. The Personal package allows 20GB disk space while the remaining two packages offer 50GB of storage. You can only host a single website on the Personal package, five on the Business package and unlimited websites on the Enterprise package. FTP accounts and email accounts are distributed among the packages in a similar ratio as well. All packages offer unlimited bandwidth, e-commerce functionality, and analytics. Watch out for the scripting languages though as the Personal package only has a limited support for scripting languages. You can pay for 1 month, 12 months, 24 months, or 36 months in advance. The longer time period you pay for, the higher is the discount on your monthly payments.
They maintain separate support teams for customers in the U.S./Canada and international customers. The support is accessible round the clock, 24/7. You can reach out to them by submitting a support ticket or using the live chat feature. When I visited their live chat section, one of their staff members greeted me promptly. I inquired about accepting PayPal payments. It took him a few minutes to respond, but he provided a detailed and satisfactory answer to my question.