REGISTRAR.COM.MY is the Malaysian web hosting arm of Deline Resources Sdn Bhd. When this company was established is anyone's guess because its old-fashioned English language website doesn't say, and the copyright notices on the individual web pages range from 2005 to 2015.
What the website does tell us is that this provider still supports (or used to support) technologies such as Microsoft Access, FrontPage, and ODBC, which puts it in a technological time warp.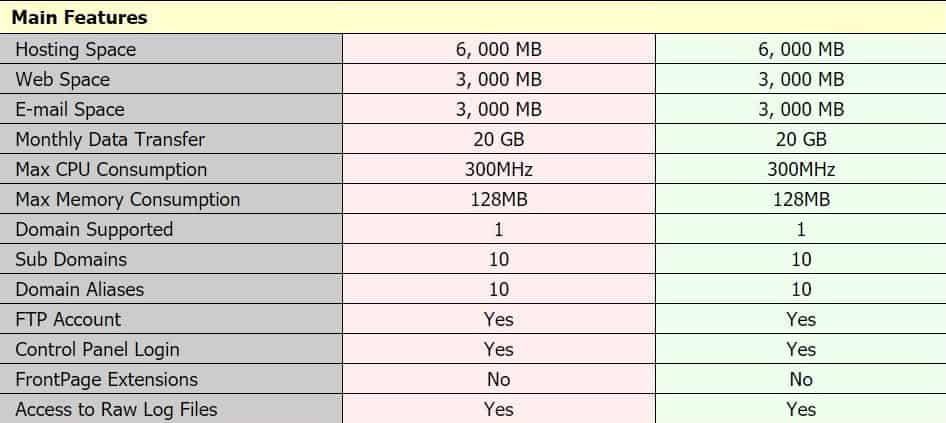 Features and Ease of Use
REGISTRAR.COM.MY's web hosting solutions include the following features:
Unlimited FTP accounts
Helm Control panel
Antivirus, Antispam
Webmail
Email account POP3
SMTP Authentication
Unlimited MySQL databases
Perl, PHP, CGI support
While it doesn't look good that this provider's control panel of choice is the Helm control panel that reached its end-of-life at the end of 2014, let's stay a little more optimistic for a few more minutes.
This is a small hosting provider that only offers Windows shared web hosting solutions. Both packages – the Standard Hosting Plan and the MS SQL Hosting Plan – come with 6 GB disk space, 3 GB email storage space, 20 GB monthly data transfer, 1 domain, and 10 subdomains.
REGISTRAR.COM.MY doesn't do backups, none of its packages include SSL certificates, and the included features are pretty basic. Therefore, businesses looking for more advanced hosting solutions backed by powerful servers housed in high-security data centers will have to look elsewhere. It may simply be the case that while the web hosting world has moved on, this host has not.
Pricing and Support
REGISTRAR.COM.MY's hosting solutions are advertised at pretty standard prices, but they come with no uptime guarantee, no refund policy, and none of the mod cons – such as a CDN or SSDs – of modern hosting. You can purchase the plans (if at all) only on annual terms, but do so only if you dare.
Although there is no live chat and no support ticket system, at least you can contact this company via telephone and email. Or can you? The email I sent to this provider's published email address bounced right back to me as undelivered: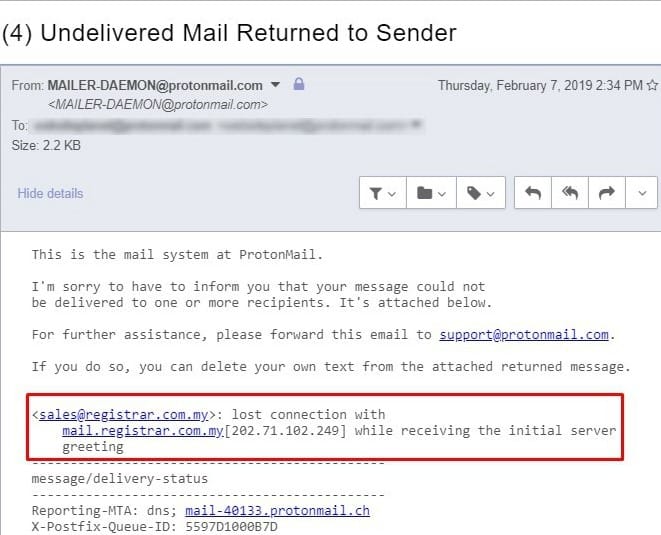 I'm accustomed to occasionally not receiving responses to my exploratory emails, but receiving one that bounced back as undelivered like this is something I've never experienced before. It's unacceptable for me to engage with a company that I cannot contact in any way.