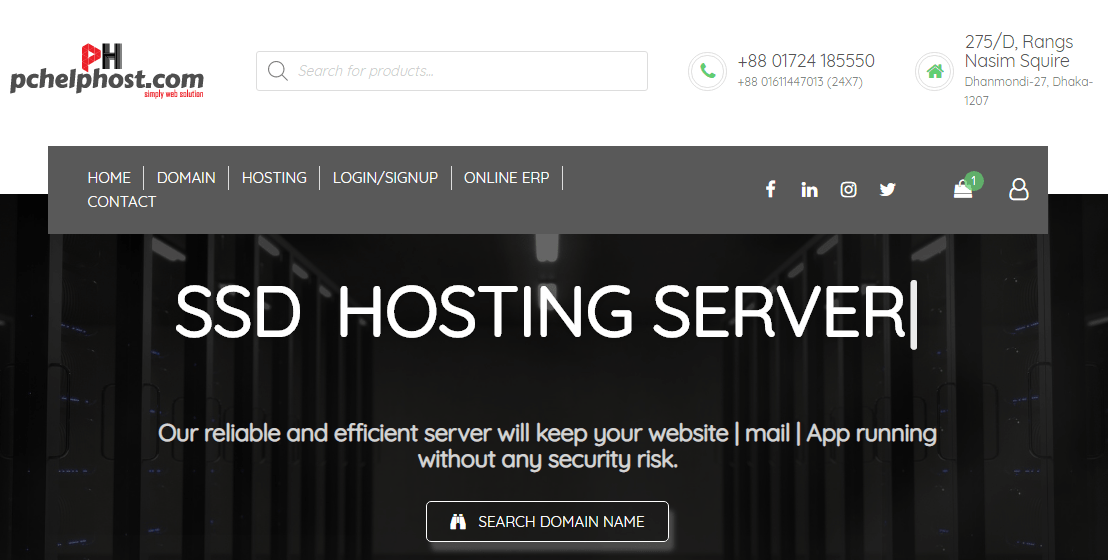 Bangladesh-based
pchelphost (PH)
is a private enterprise that provides individuals and organizations with web development and programming services plus domains, shared hosting services, and reliable email servers. It has been in business since 2012, and boasts about offering the
"Best SSD hosting in Bangladesh."
The pchelphost.com website is in English.
Features and Ease of Use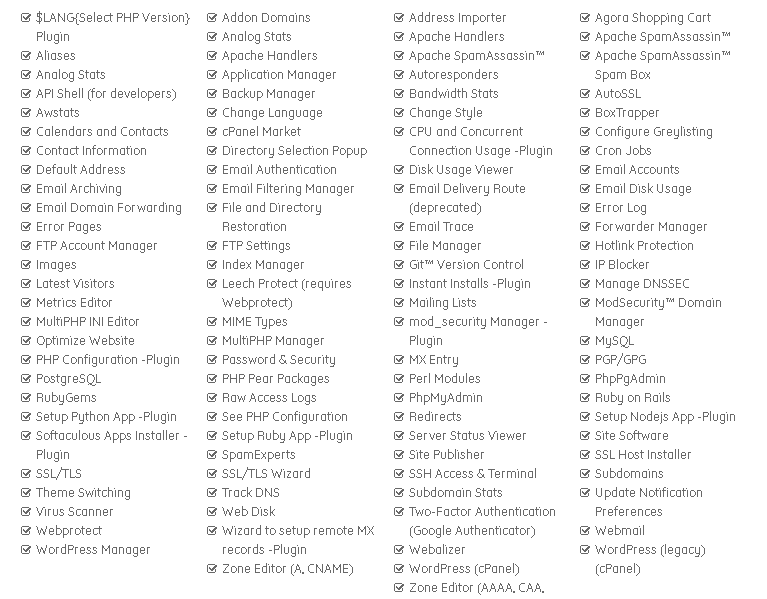 Before I built my first website with another host, I spent a couple of days trying to figure out how the cPanel control panel works. When watching the "how-to" videos, what I didn't realize at first is that most of the tasks are automated with step-by-step wizards for creating emails, deploying web apps, initiating backups, and more. That's the added value you get with PH's provision of cPanel with its hosting plans.
Continuing my theme of creating websites from scratch, developers can traditionally jump through a lot of hoops to get their websites up and running. For many of you, this is entirely unnecessary, because you can instead use PH's provided one-click installer to set up a WordPress, Drupal, Joomla, or some other CMS-backed website. Or, you can easily install some e-store software such as Magento or PrestaShop rather than trying to build the equivalent functionality from the very beginning.
Some of the other hosting features include:
FTP Account Manager
phpMyAdmin
Application manager
PHP PEAR packages
Password and security
Virus scanner
DNS zone editor
Webmail
Hotlink protection
AWStats
When moving to a new host, you won't want to compromise on speed and performance, and with PH you won't have to. It uses reliable SSD storage that is ten times faster than traditional HDD storage, so your static and dynamic web pages will be served to your visitors much more quickly. This could be the difference that leads to you landing a sale.
Pricing and Support

The 1 GB unlimited hosting with 20 GB storage is a good option for starters still trying to find the right level. Webmasters with larger websites (and more traffic) could consider the next three packages that come with unmetered bandwidth, unlimited databases, and unlimited emails. At the time of writing, you can get 50% off annual plans and a 7-day free trial to test the services.
Self-support resources are noticeably absent, so it seems you'll need to reach out for support through the online contact form, phone call, or email. However, I found that the pchelphost.com email address doesn't work (which is ironic for an email hosting provider), but the Gmail email address is functioning properly.