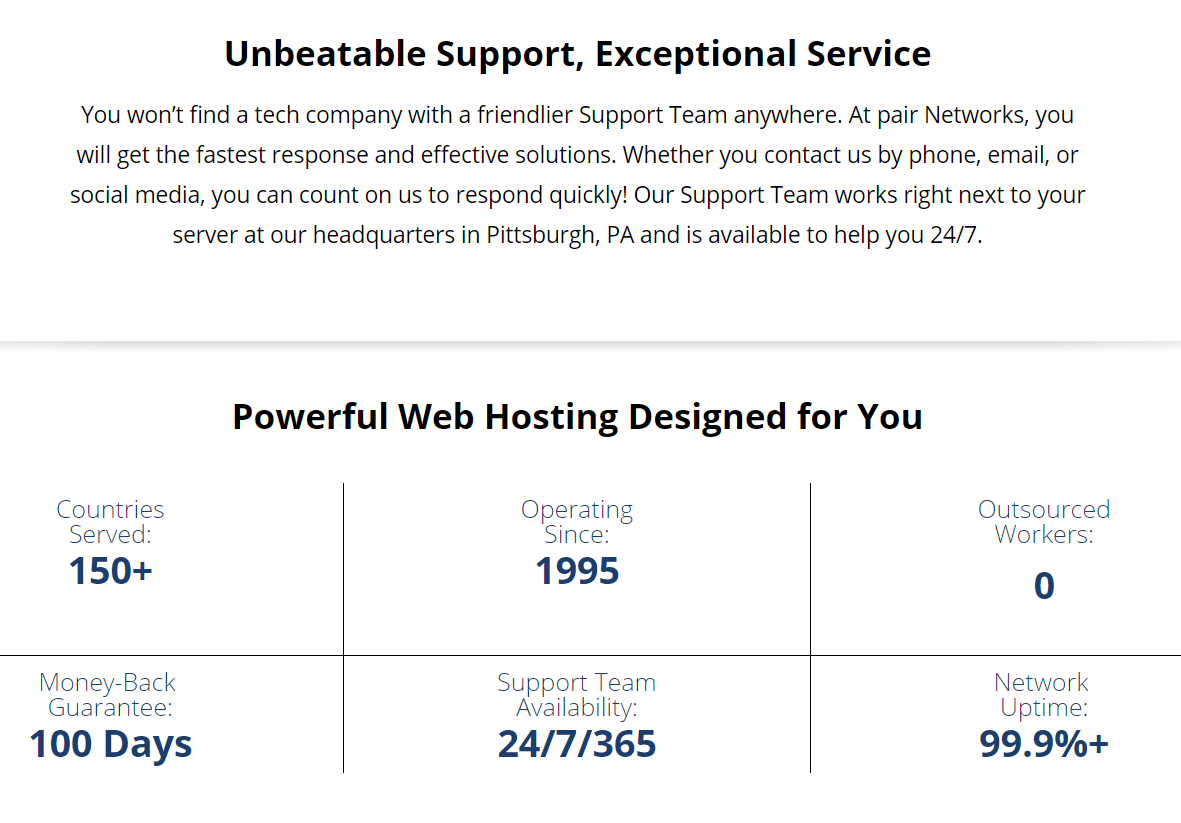 If you've been around since 1995 and have been offering web hosting since 1996, you must be doing something right. Based in Pittsburgh, U.S., pair Networks has a decent catalog consisting of shared hosting, managed WordPress, VPS, and dedicated servers and offers a range of additional IT services to help boost your hosting solution. It has maintained a great reputation and its pricing and packages are suitable for just about anyone's hosting needs.
Features and Ease of Use
All-in-one shared, VPS, and dedicated server hosting that won't leave you hanging includes:
Stated network uptime of 99.9%+
Full domain registration services, but no free domains
Host an unlimited number of WordPress websites
Free SSL certificates from Let's Encrypt
Configurable automatic backups with up to 250GB of backup storage
Up to 80GB of SSD storage or 250GB HD storage
Up to 2TB of monthly data transfer
As you can see from the features, pair Networks offers an almost complete service. The only thing you might find lacking is outright support for Windows, although you could install it yourself on its bare metal dedicated servers.
pair Networks has even built its own custom control panel, which is easier to use than most other platforms out there but still gives a decent amount of control. Even developers will be satisfied with support for multiple programming languages, Cron jobs, SSH access, etc. pair Networks even provides its own CDN service with a network map of 21 locations across the U.S. and Europe.
pair Networks has a great reputation for performance and network uptime. However, only its dedicated servers are backed by an SLA while it claims to maintain a 99.9% uptime for other products. In my case, and according to most of its customers,the service is very reliable.
Because it offers a custom control panel, it doesn't automatically come with an auto installer like Softaculous for cPanel. So, you'll have to purchase its in-house SIM tool if you want this capability.
Pricing and Support
pair Networks falls within the low to medium range of shared web hosting prices. While you will be able to find cheaper providers out there, few will be able to match pair Networks in quality and features. For shared hosting, it has four simple plans suitable for anything from personal websites to large business websites.
Although there aren't any unlimited hosting plans, the resources are still decent for the price you pay. What's better is that you get a few great freebies like the Weebly website builder, email hosting, and SSL certificates. Billing also starts at monthly periods while only the annual option is discounted by 5%. Unfortunately though, you don't get a free domain.
pair Networks has one of the best and most reassuring money-back guarantees valid for 100 days.
The managed WordPress packages might seem quite expensive, however, if you consider the fact that the higher tier plans are based on VPS or dedicated servers, it seems way more worth it.
The two main add-ons on offer are the in-house Software Installation Manager and CDN. The first will be billed at a flat rate, while the CDN is billed at the end of the month based on your bandwidth usage.
When it comes to support, you can get one-on-one assistance from pair Networks around the clock via either international phone lines or email/ticket support. It provides multiple channels for both options so that you can direct your queries to the right country or department for better assistance. In my experience, support has always been quick to reply and courteous, usually responding within 30 minutes to emails.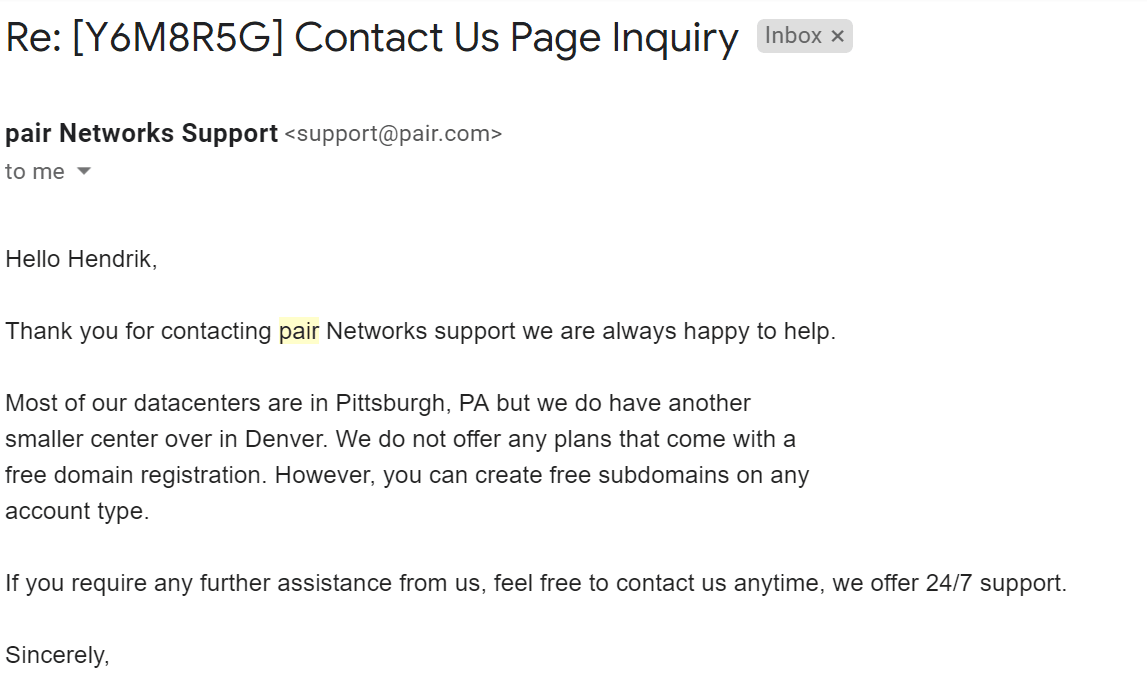 For WordPress customers, it offers full-service onboarding, and they have certified support technicians to assist you. If you prefer to help yourself, they have a very good knowledge base with guides and tutorials.