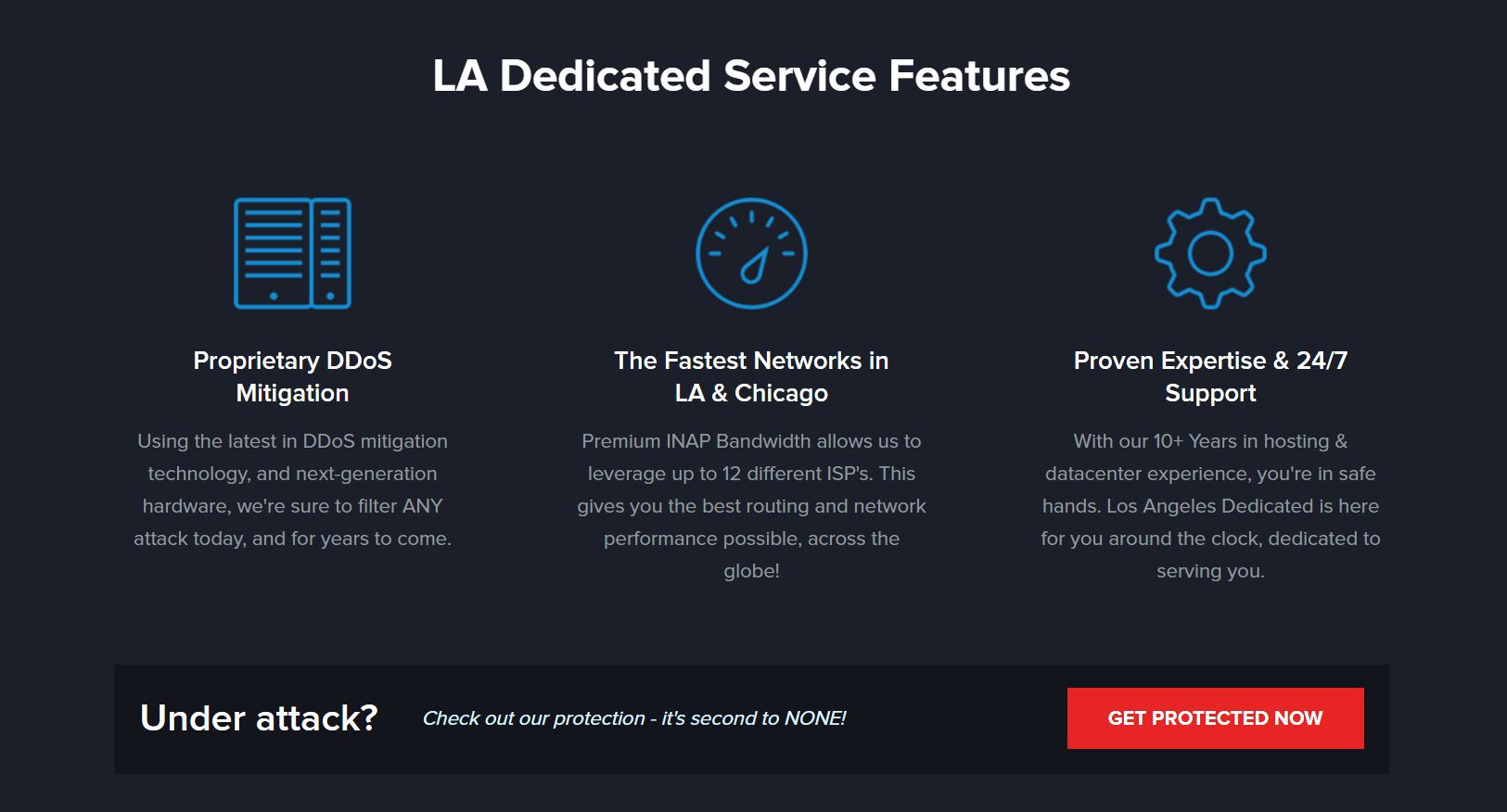 Los Angeles Dedicated (LA Dedicated) is a dedicated server and colocation provider which, unsurprisingly, is based in Los Angeles, California. It is part of the larger US Dedicated parent company.
Although this provider offers VPS and cloud servers, its sleek English-language website is designed mainly to sell dedicated servers.
Features and Ease of Use
LA Dedicated is more of a managed infrastructure provider than a traditional web hosting service. It sells high-end dedicated servers, VPS, and cloud hosting solutions to large corporations. Dedicated server plans include some powerful features such as:
100% uptime SLA

Intel processors with up to 256 GB DDR4 RAM

Free DDoS protection

Powerful control panel
LA Dedicated shares server locations with its parent company US Dedicated, in Atlanta, Chicago, Dallas, Los Angeles, Seattle, and New York. Its network is fully redundant, with Internap's Managed Intelligent Route Optimizer (MIRO) technology to boost performance and ensure 100% uptime.
All dedicated server packages come with free DDoS protection (so you don't have to install a separate system that might compromise your server), and you can choose to equip your dedicated server with HDD or SSD storage (of up to 4 TB and up to 1 TB respectively).
If you're looking for simpler solutions, LA Dedicated offers a broad range of KVM and OpenVZ cloud and VPS server plans with 10 GB to 640 GB SSD web space and 512 MB to 64 GB DDR3 RAM. You can manage your cloud server using the SolusVM control panel's graphical user interface. All packages include the same powerful anti-DDoS feature that is offered with the dedicated servers.
Pricing and Support
LA Dedicated's dedicated servers are quite expensive, especially if you add extra features, but they're also customizable to fit your budget, and they come with sophisticated features. You probably get what you pay for. The cloud server and VPS plans are less expensive for a premium service, and while the KVM packages are naturally more expensive than OpenVZ subscriptions, both are customizable. Unfortunately, all packages incur setup fees.
When purchasing a package, the website redirects you to the parent company, US Dedicated, to complete the transaction. You have the flexibility to select monthly, quarterly, semi-annual, or annual billing cycles, and payment options include PayPal, credit card, Bitcoin, or bank transfer.
Just like the billing, LA Dedicated's customer support is managed by the parent company, which you can contact 24/7 via email, ticket, or telephone (not 24/7). The basic questions I asked via a ticket submission were answered almost immediately by responsive, knowledgeable staff: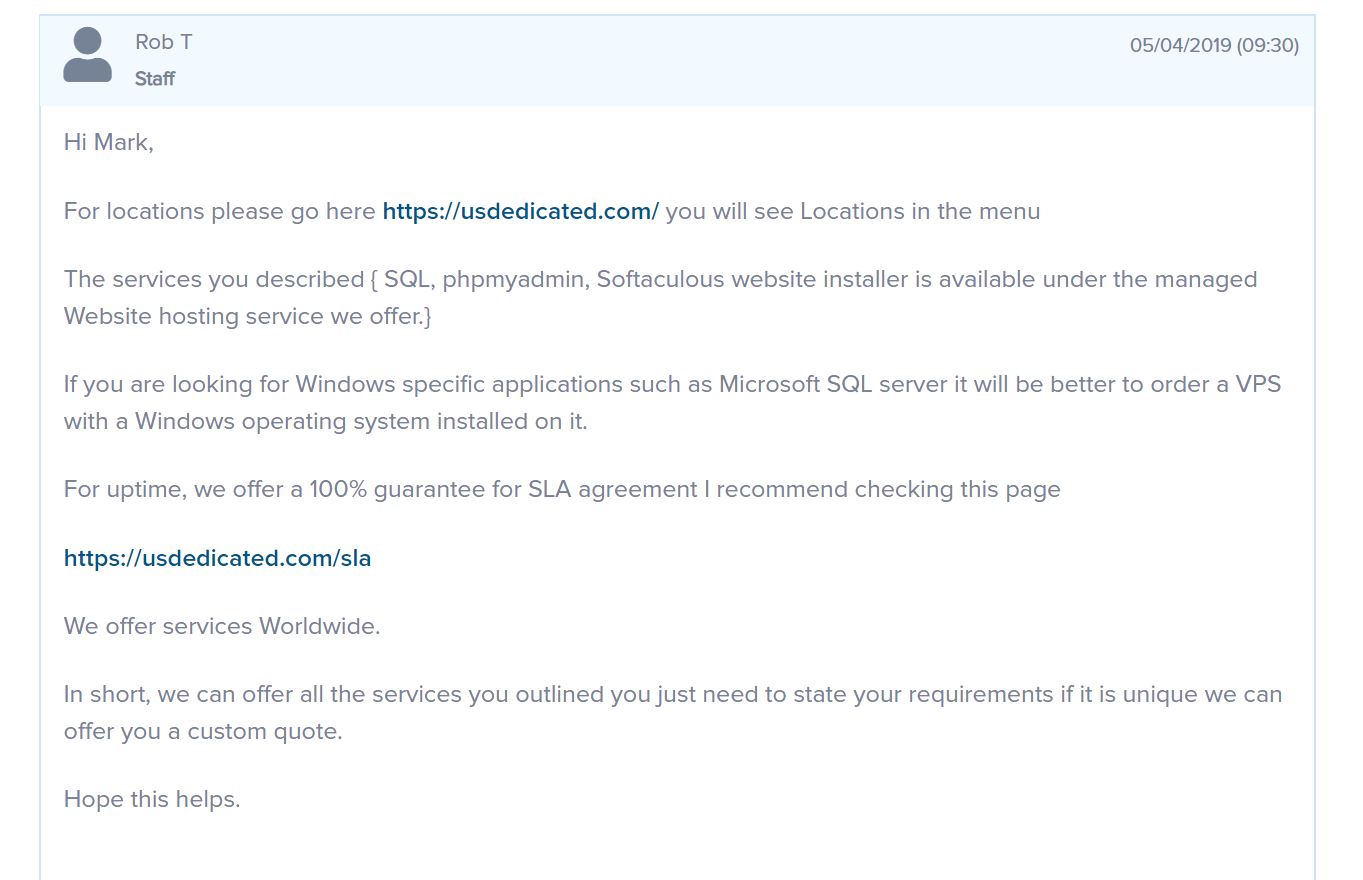 For self-support, there is a knowledge base containing several tutorials.