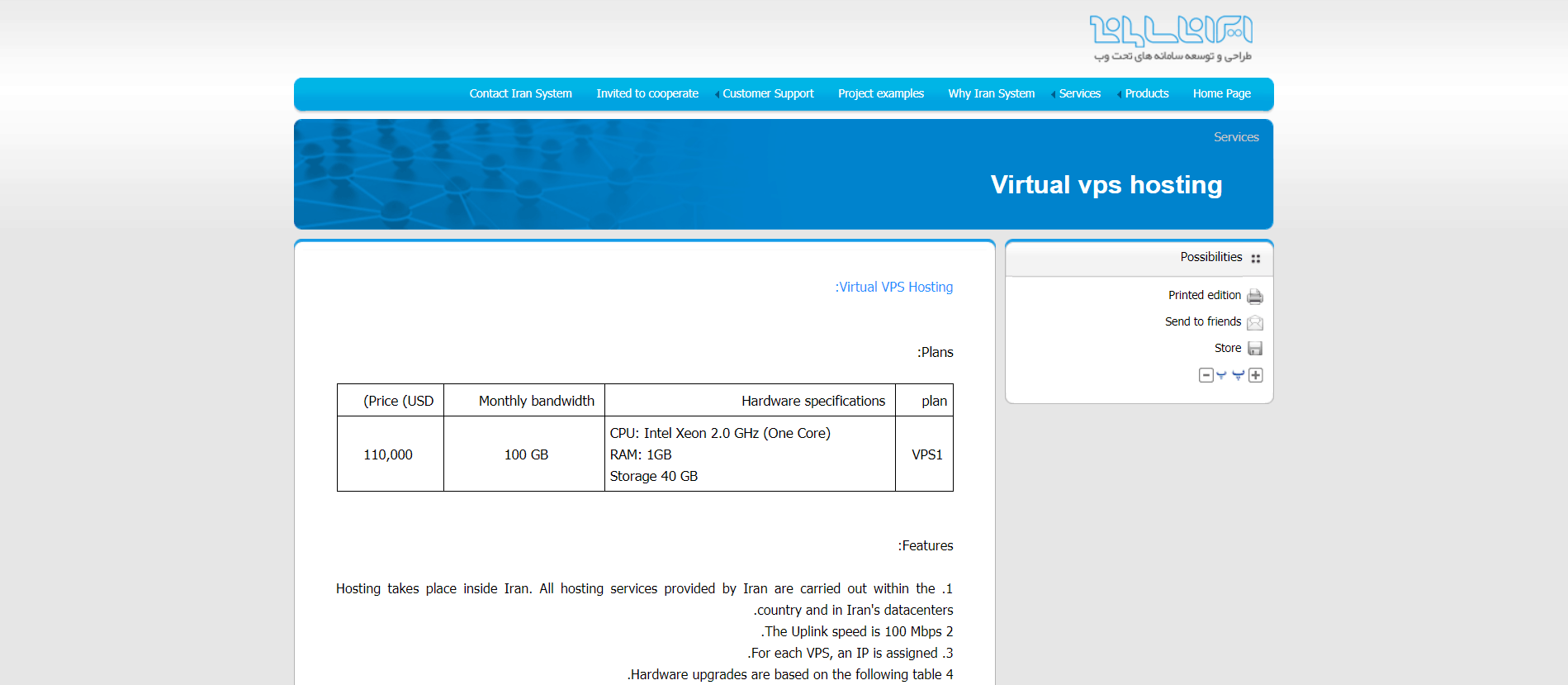 Founded in 2005, Iransamaneh is a private company that offers cheap shared hosting services, mobile app, and web development solutions to individuals and businesses in Iran. Its support team comprises local technicians and network engineers.
Features and Ease of Use
Iransamaneh's shared hosting services are available only to customers who have purchased its news publishing software. The shared hosting comes with a number of features such as:
MySQL 5
PHP 5.3
DDoS attack protection
Local IP address
Ample storage space
99.9% uptime
Server speed and performance means a lot to anyone who operates a mission-critical website. Slow servers could mean the difference between winning a new customers and driving them to a competitor's website. Fortunately, Iransamaneh operates SSD-powered servers with fast Intel Xeon processors. These servers are all located in Iran, making Iransamaneh an excellent choice for those targeting an Iranian readership — though not so great for anywhere else.
Designed with security in mind, Iransamaneh's hosting comes with comprehensive and robust features such as the ability to detect and block suspicious IPs and 24/7 monitoring. Even more comforting is the fact that the servers are set up for anti-DDoS attack mitigation – a rare feature with most hosting providers. For this reason, Iransamaneh is popular with media outlets and news agencies, which are often the target of cyber attacks.
Overall, however, Iransamaneh's website is outdated and not really helpful. It took me about two hours just to locate its list of features. My other concern is that product pages and pricing plans don't have ordering buttons, which means you'll have to contact their sales staff to place an order — a tedious and slow process that doesn't seem to befit the company's status as a cutting-edge software company.
Pricing and Support
Iransamaneh offers some of the most affordable shared hosting packages and dedicated servers in the Iranian hosting market. They have transparent pricing, and you won't encounter any setup fees.
Upgrades are fast and affordable too, so you can scale your resources at any time to meet the demands of your growing website.
In case you need help with website migration or server configuration, you may call Iransamaneh's technical support staff between 8:30am and 4:00p.m (Iranian time) from Saturdays to Wednesdays and between 8:30am to 12:30pm on Thursdays.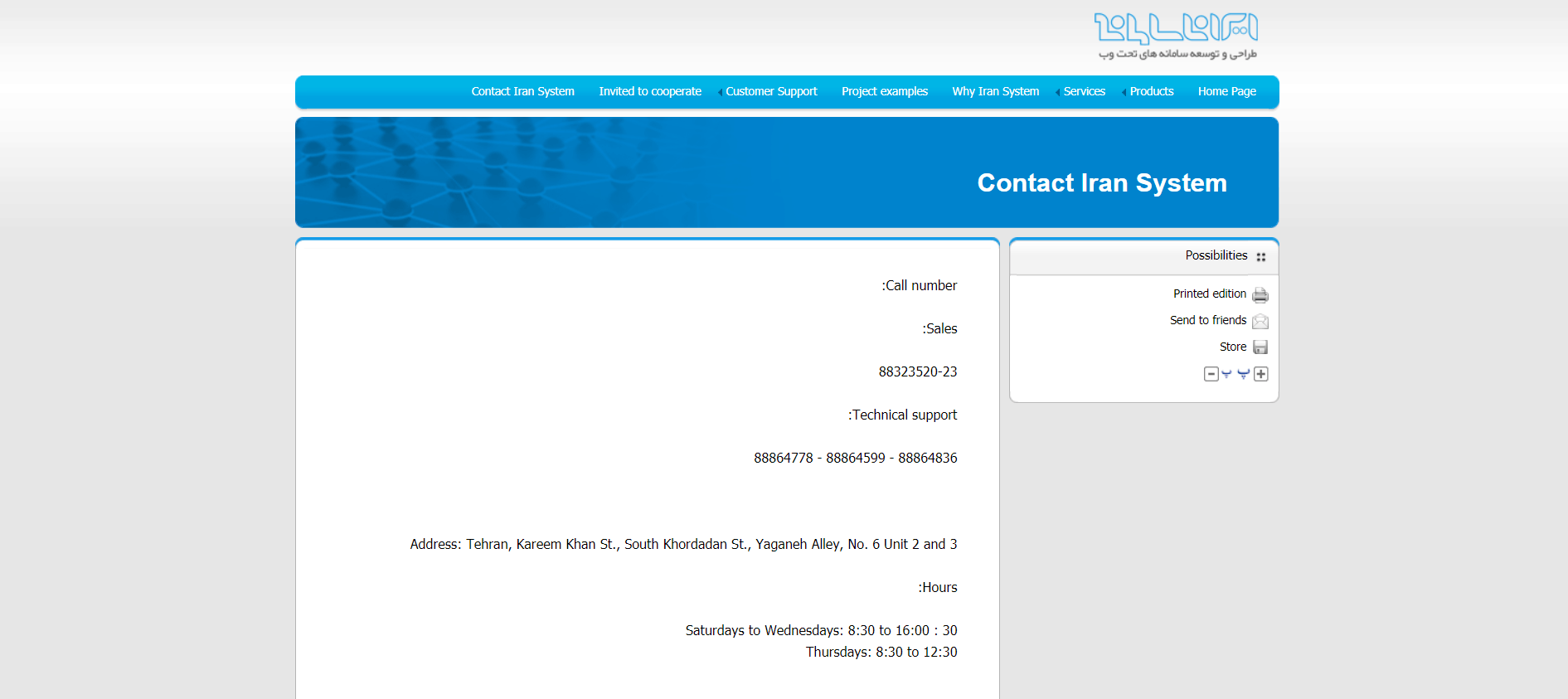 There's a general knowledge base that's more informative than it is helpful; I wouldn't advise you to venture there as it won't be of much use.