Internet Vikings was founded in 2009 by two internet entrepreneurs, Rickard Vikström and Victor Jerlin, to provide software services and SEO hosting solutions for companies looking to boost their internet traffic and search engine rankings. Internet Vikings is based in Stockholm, Sweden (land of the Vikings), and it also has offices in Ukraine, Israel, and Malta. The company is wholly owned by Polar Bear Group AB, and its website and support are available in English.
Features and Ease of Use
Internet Vikings' team of SEO experts specializes in harvesting and selling expired domains with reliable backlink profiles, high SEO metrics, and a high PageRank, which it discovers by scanning and filtering out almost 200,000 domains daily. Fresh domains are put out for auction every Monday for three days, then moved to the 'Marketplace' of 5000 domains to be sold at a fixed price.
Internet Vikings also offers professional SEO hosting services for Linux and Windows on VPS and dedicated servers. It has 16,000 European and American IPs dispersed into 35 'A' classes, 70 'B' classes, and 1200 'C' classes. With such a versatile SEO infrastructure, this vendor makes it easy to catapult your website's search engine ranking.
The three cPanel-managed hosting packages provide:
1 TB to 3 TB bandwidth
3 GB to 32 GB RAM
25 GB to 2 TB RAID 10 SSD storage
Support for Debian and CentOS Linux operating systems
If you don't have the time or the resources, Internet Vikings' content sites team can help you build your website on expired SEO domains purchased from their Marketplace. This team has expertise in creating professionally-designed websites with SEO-friendly content and consistent site structure in more than 50 languages. From unique logotypes to professional and highly responsive WordPress themes, they can do it all.
Pricing and Support
Internet Viking's SEO hosting plans are expensive compared to other providers in the market, and each plan also incurs a €250 startup fee. You can't sign up entirely online since the "sign up" buttons redirect you to the company contact form if you "want to know more about what hosting solutions we can come up with for you."
Besides the contact form, you can also call the customer support team, email them, or use the live chat from 9 am to 5 pm CET (but it might take a few minutes to get connected):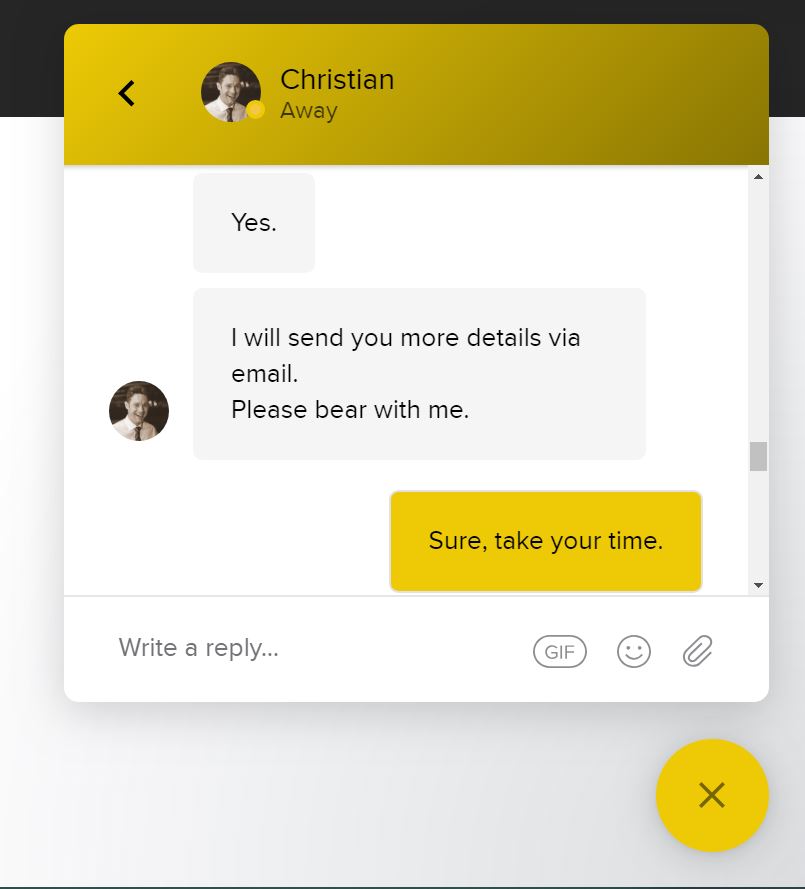 For these specialized hosting packages that are not exactly self-service, there is no supporting knowledge base or FAQ page.