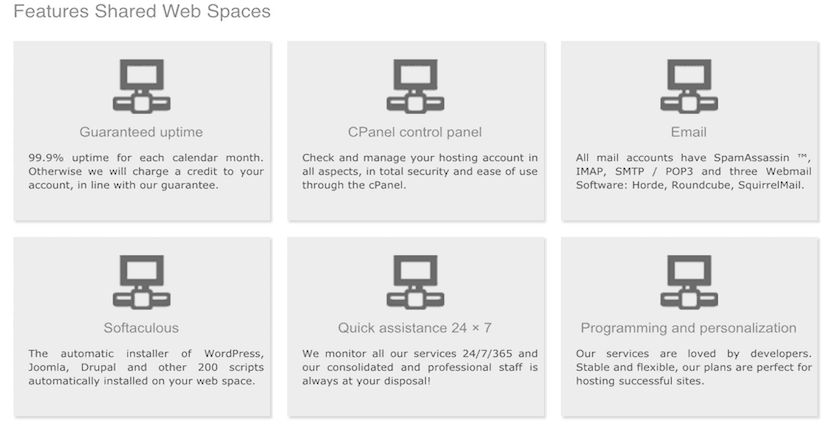 Italian company, IlTuoSpazioWeb is a comprehensive web hosting provider with data centers in the U.K. and U.S. It provides round-the-clock support for basic shared, LightSpeed cached, and semi-dedicated hosting plans. IlTuoSpazioWeb proudly uses renewable wind-derived energy in its data centers. The website is available in Italian.
Features and Ease of Use
IlTuoSpazioWeb provides many features that personal or business users expect from a modern web host. A 99.9% uptime guarantee and round-the-clock, personalized customer support ensure that you shouldn't experience many problems with their service. CloudFlare and LiteSpeed cache are included on their premium plans, while basic plans include these basic features and more:
Auto-install of WordPress and other scripts
99.9% uptime guarantee
cPanel control panel
24/7 customer support
SSL
MySQL databases
Data backups
Usability is important for most web hosting customers and IlTuoSpazioWeb provides this with easy auto-installation of scripts such as WordPress or other CMS platforms. The cPanel control panel allows for immediate access and control over your website upon activation of your hosting plan. Auto-installing software such as WordPress allows you to get right to creating your personal or business website without time spent messing around in the backend.
Another helpful feature is the free SSL Let's Encrypt certificate. Let's Encrypt is a free, secure, and open-source tool for providing website owners with digital SSL certificates in order to obtain HTTPS. HTTPS is basically the secure version of the HTTP protocol we've been familiar with for years. Adding Secure Sockets Layer (SSL) adds a layer of encryption to your data, and Google will respond to your website having a Secure Sockets Layer (SSL) certificate by showing your website as secure. You may also see a small boost in your search ranking because of this.
Pricing and support
Pricing for this company's hosting plans is very reasonable and competitive. Compared to other top Italian or European web hosts, they are priced right amidst their competitors in the more affordable tier of providers. The entry plan starts around the price of a cappuccino and all plans can be paid monthly, every six months, annually, or longer, with discounts of around 20% given with longer term agreements.
IlTuoSpazioWeb also offers a 30-day money-back guarantee with their hosting plans. If something isn't working out for you, simply cancel and get your money back.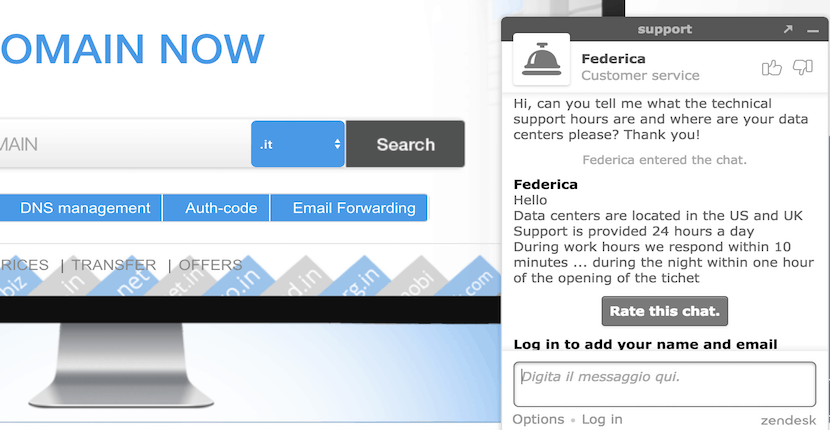 You can access customer support via telephone, live chat, and support ticket. IlTuoSpazioWeb takes pride in offering personalized service to its customers, and I must say that the live chat support was incredibly fast, knowledgeable, and courteous. When a web host prioritizes the customer experience and provides fast and helpful customer support, it's a great indication of their commitment to their customers.