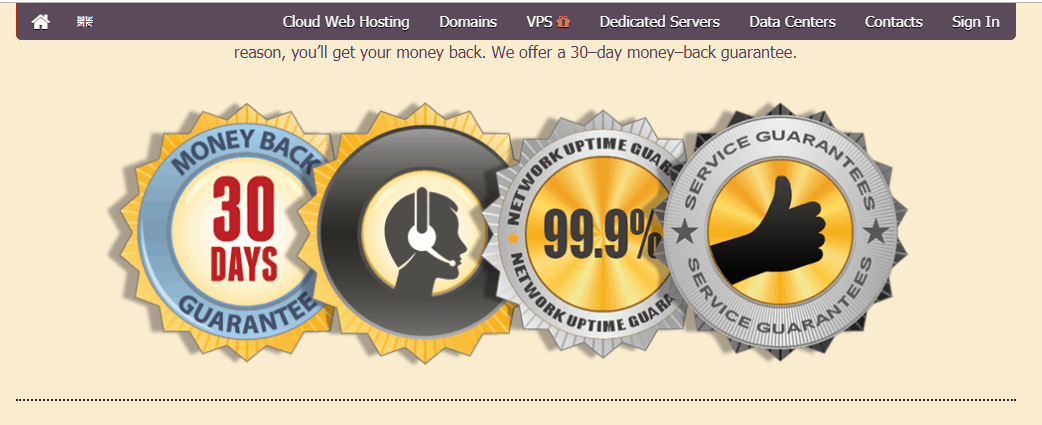 Hosting in Finland is a web hosting company that provides an array of web hosting services to individuals and businesses of all sizes in Finland and around the globe. The company seeks to deliver excellent Linux cloud web hosting solutions backed by an outstanding support team. The Hosting in Finland website is available in English, French, Spanish, and Portuguese.
Features and Ease of Use
Users who purchase this vendor's hosting solutions can expect to find these standard features:
Unlimited disk space

Unlimited traffic

Unlimited subdomains

Unlimited parked domains

MySQL databases

App installer

Website builder

Sitemap generator

Automated Dropbox backups
Hosting in Finland has invested in a robust web hosting infrastructure. It has five data centers distributed in various locations the world over, including the U.S., U.K., Finland, Bulgaria, and Australia. This has allowed the vendor to offer its hosting services beyond the Finnish borders and across continents.
One of the three pillars of Hosting in Finland hosting solutions is its cloud web hosting system. The vendor has taken time to build this system in a way that ensures that the websites it hosts are always secure from DDoS attacks, hacking attempts, and other security risks. It is for this reason that the vendor uses SELinux in all of its servers.
To showcase its confidence in its offerings, the vendor provides a 99.9% uptime guarantee. The hosting firm also insists that all of its hosting solutions are completely scalable and that the websites it hosts load three times faster than those hosted by most other vendors.
Hosting in Finland's second pillar is its control panel. The vendor uses Hepsia, an intuitive and mobile-friendly control panel that also serves as a full-blown website, domain, and billing management solution. The control panel is designed to make it easy for novice webmasters to manage their websites like pros and comes full-featured with a long list of developer tools.
This hosting company maintains data backups for its clients, which they can restore at any time. In addition, the vendor offers advanced backup solutions that users can opt for, providing them with 50GB of off-server backup storage.
The Hosting in Finland website appears a bit generic and doesn't immediately catch the eye.
Pricing and Support
Hosting in Finland web hosting solutions are fairly priced and align with the existing prices in the European hosting sector. The prices are listed in euros. The vendor's billing cycles are quite flexible; users can pay per month or choose its annual subscription plan. All of the plans include a 30-day free trial and users get to choose their preferred data center during checkout.
To contact this vendor's support team, there are a number of phone numbers you can use including a toll-free U.S. number. The hosting firm has also made available a live chat. I did not find a support email address on its website but you can send a message to its support team using the contact form on its website. Existing customers also get access to the ticketing system.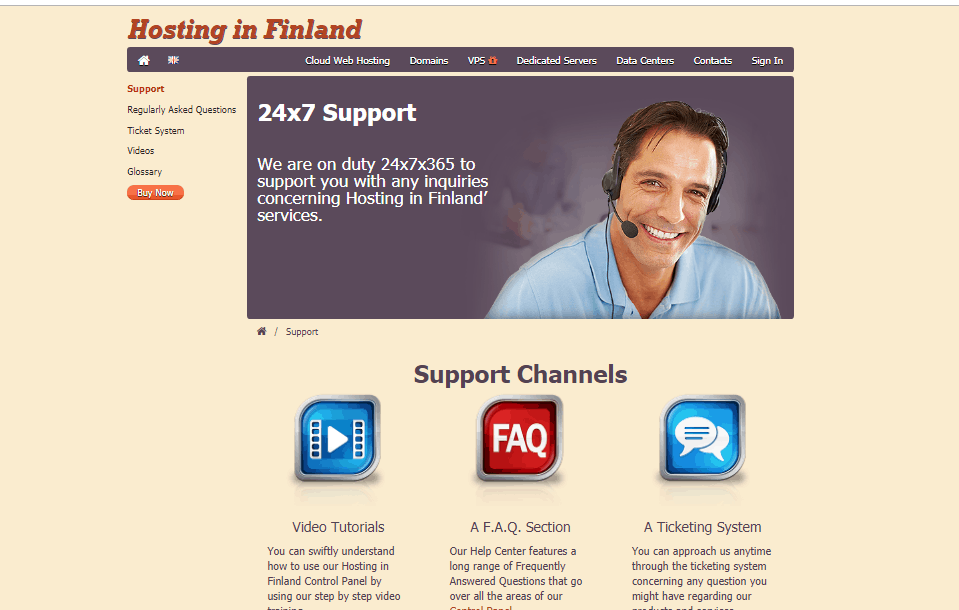 The Hosting in Finland website includes a knowledge base section with many articles and tutorials, including video tutorials.