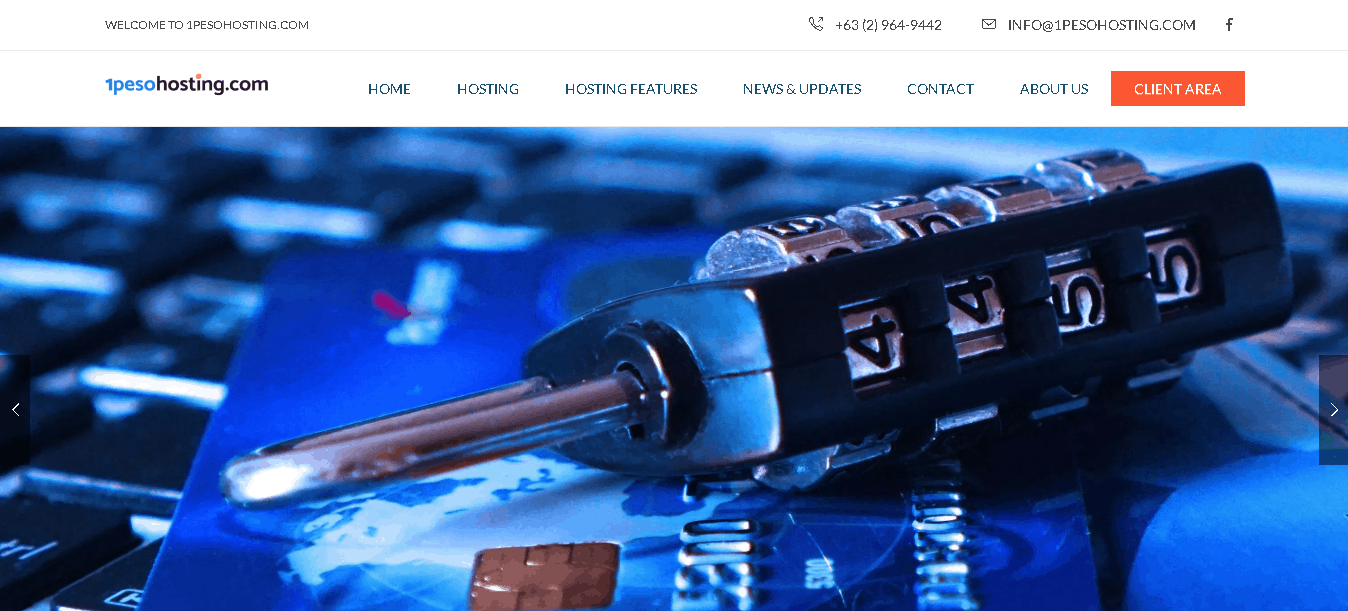 In 2004, Philippines-based 1PesoHosting was spun out of I.T. support company TechSupport.Ph, Inc. According to their English language website, they have 1000 "happy clients" and domain registrations, and they claim to offer "the best and most reliable web hosting products and services in the Philippines."
Features and Ease of Use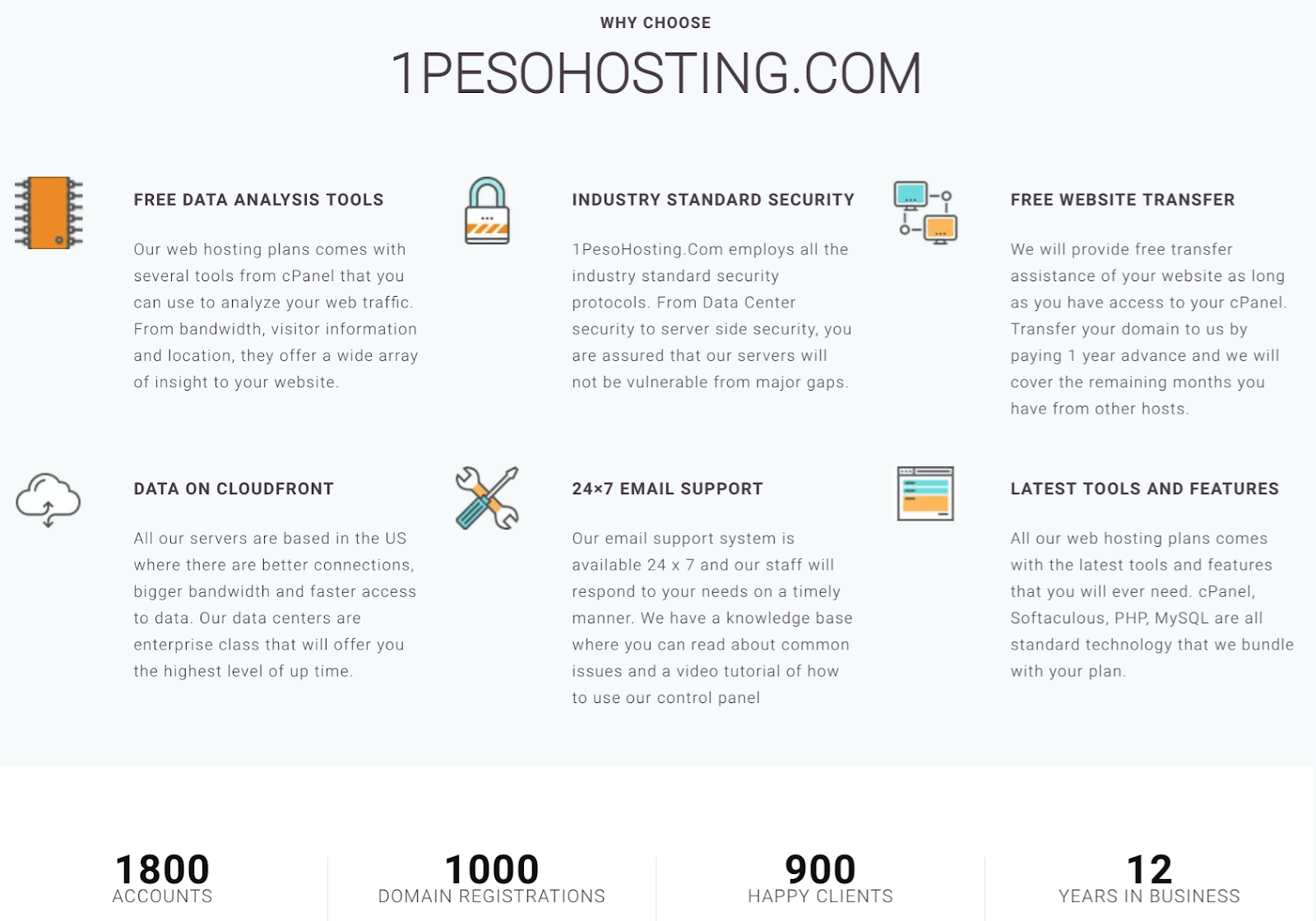 1PesoHosting's shared hosting comes with the following features as standard:
99.9% network uptime guarantee
Regular automatic backups; or configure your own backup
Domain registration available
Up to three add-on domains
Unlimited bandwidth and disk space with some plans
Although it's a Filipino company, this provider's servers are colocated in a U.S. data center with at least 10Gbps internet backbone connectivity. The servers use SSD for disk read/write speeds up to ten times faster than HDD, and their Linux operating systems use the popular cPanel control panel. Their impressive 99.999% uptime guarantee may be little more than a marketing gimmick as there is no service level agreement to back it up.
They offer a full range of "unlimited" plans that come with unlimited bandwidth, SQL databases, subdomains, and parked domains, but I'm always a little cautious about claims of unlimited resources that are usually subject to some "fair usage" as well as sheer physical constraints. In fact, the terms and conditions state that if you're deemed to be using "an unacceptable amount of system resources, we may temporarily deactivate the account and/or charge you extra." Aha, just as I thought!
Enough of the bad news, because these plans do come with some nice added value features such as the Softaculous one-click installer for hundreds of programs, and support for PHP and MySQL databases. So there's a little something for both beginners and experts, and you also get regular account backups plus Cron jobs to schedule regular scripts.
Pricing and Support

If you were expecting 1PesoHosting's plans to be priced at just 1 peso, you'll be disappointed. The prices for the shared hosting plans are quite high when compared to both local and international companies. That said, the resource levels are also quite high, so in value-for-money terms, it might not be so bad.
Plans can be bought on three, six, twelve, or twenty-four-month terms, with the price reducing for the two-year term. If you're concerned about committing for two years, you might take some comfort from the 30-day money-back guarantee.
24/7 customer support is available by email, and there is also a phone number listed on their website. Existing customers have the option to log in and utilize live chat to reach out to billing support. If you prefer to troubleshoot on your own, you'll be glad to know that their support section includes a knowledge base.