10 Best LLC Formation Services: Profit, Not Paperwork [2023]
The Biggest Comparison of LLC Formation Services Ever Done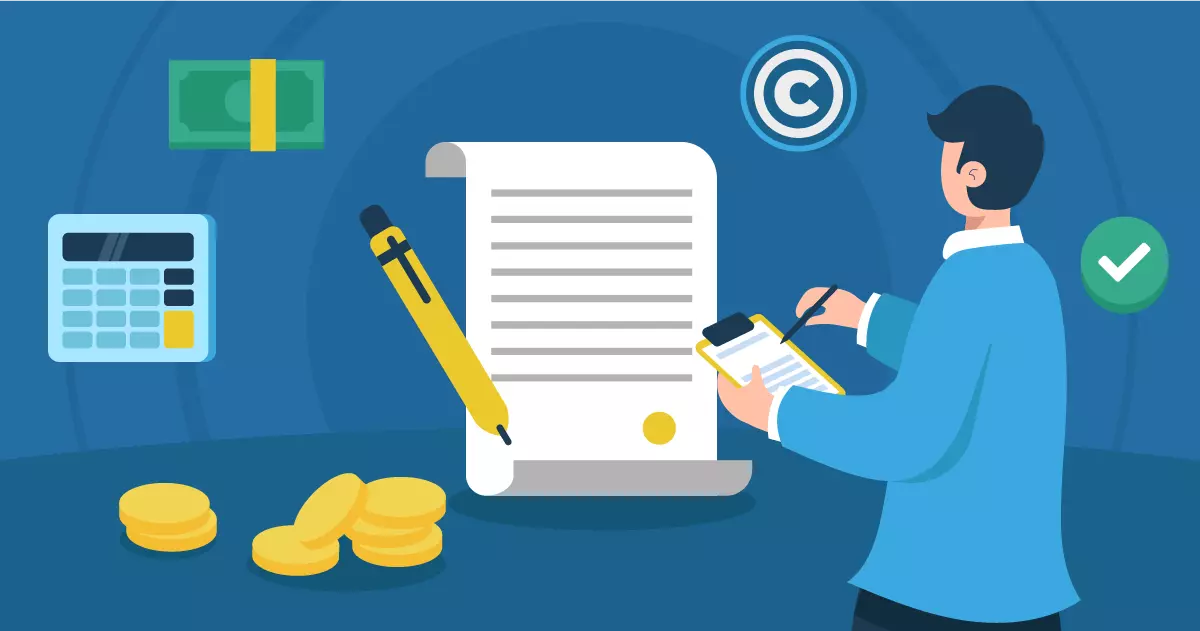 Starting an LLC is a dream for many, whether it's a simple side hustle or a major enterprise. We've taken some of the hassles out of the process by looking at the best LLC formation services out there, evaluating their features, prices, and more.
Sure, anyone can form a business on their own. Anyone who has done so can also tell you that the process is often fraught with time-sucking pitfalls and potentially costly setbacks. That's why many choose to have a professional service do the work for them.
We've spent hundreds of hours putting together a list of 10 of the most popular LLC formation service providers available to help you decide which is right for you and your new business endeavor.
With the info we've provided, you'll discover what fits your budget, your timeframe, and your overall needs. While all of these companies offer some of the same basic services necessary to form an LLC, each has its own unique style and approach. Read on to find the one that best suits your needs.
How Do We Evaluate LLC Formation Services?
Here at Website Planet, we strive to give you honest reviews based on research and experience because we believe you deserve nothing less than the best value for your money. To get below the surface and the marketing hype, we used several criteria to review these LLC formation services.
Features
When it comes to forming your LLC, there's a lot you can do on your own, especially filing your state paperwork. So when looking at the best LLC formation services to recommend,
we took into consideration the kind of features each one offered and what value those features provide you.
We researched to discover which companies added a Registered Agent service, provided an EIN, and how quickly each filed your paperwork after processing your order. We also awarded bonus points for companies that offered unique or exceptional services, like
Tailor Brands' design and marketing options
. Additional features considered included formation services for other business entities like S-corps and nonprofits, help for non-US citizens and expats, and state-specific requirements such as Operating Agreements.
Ease of Use
Not even free services are worth the bother if using them is just too difficult. That meant measuring the ease of use of our top ten LLC formation services had to be a priority.
We looked at everything from website UX, to the online ordering process, to client dashboard use.
And then we went a step further, uncovering the quickest filing times (even if as a paid add-on). For example,
ZenBusiness can provide a filing turnaround of 1-2 days
.
We also tried to identify the most beginner-friendly services, as well as those best for the veteran, experienced business owner.
And, we checked whether providers offered support or sign-ups in languages other than English, such as Spanish.
Plans and Pricing
When determining which provided the best value for money,
we investigated each company's plans and fees.
What fee structure did each one use: one-time fees, subscription fees, or a combination? What "basic" services were included in each plan? And how did those fees stack up against other companies' fees?
We also looked at upsells, add-ons, and renewal fees.
Remember, if you view a Registered Agent as an additional expense, it's crucial for you to be aware of it. Similarly, if you're receiving something highly valuable, such as a complimentary tax or legal consultation, you should also be informed about it. Moreover, consider whether any service truly holds its value if you're required to pay a substantial renewal fee within a year. To make the most informed decision, it's imperative that you have a clear understanding of the expected expenses.
Support
We all need a helping hand from time to time, and a new venture like forming your first LLC can turn into a frustrating adventure rather quickly.
To assist you in the best way possible, we tried to evaluate each company's support through personal experience.
We actually called, chatted online, sent tickets, and wrote emails, all to give support teams a thorough examination. Our first look was at the types of support each company provides. Next, we checked the availability of that support. Are they really there at 11:00 pm on a Saturday? Then, we tested response times. Maybe they aren't there late night weekends, but if not, how long does it take to answer your email? And lastly, just how helpful are they?
If they can't help us, they probably can't help you, either.
FAQ
What should I look for in an LLC formation service?
This really depends on your budget and your specific needs. However, ZenBusiness can give you all of the LLC-related services you need, with very competitive rates. Generally speaking, you should look for quick turnaround times on filing your paperwork, additional services like a Registered Agent (every LLC needs one, although you may be able to do this yourself), and state-specific requirements such as an Operating Agreement or compliance filings. Lastly, make sure that the services you need can be provided at a price you can afford.
How long does it take to form an LLC?
There's no quick or easy answer to this question, as processing times vary from company to company and from state to state. Some states offer an additional expedited filing fee, too, where they will process your paperwork quicker than for just the standard fees. For example, ZenBusiness can have your paperwork filed in 1 to 2 days. As you're dealing with a US state agency, time of year and whether or not there are a lot of other outstanding filings will have an effect on filing times. You can expect anywhere from a matter of days to a month, sometimes even more.
What documents are required to form an LLC?
While requirements vary from state to state, the most common documents required to form an LLC are:
Articles of Organization: the paperwork you file with the state
Registered Agent acceptance: who your agent is and where they are located
Business licenses and permits: your local and state registrations
Operating Agreement: only some states require them, but they're considered important by many business and legal advisors
Swyft Filings offers all of the services above, and then some.
Why should I use an LLC formation service?
An LLC formation service offers you several advantages. Their employees are experts at completing and filing formation paperwork, so you're assured it's completed and filed correctly. You can also save time by having the work done for you. You can save money using an LLC formation service as opposed to hiring an attorney. And lastly, most services offer professional support and other services to assist with managing your company after its formation. For example, Tailor Brands offers marketing and creative services alongside LLC formation.