Mangools
is a set of user-friendly SEO tools, designed for both beginners and professionals to cover everything from keyword research through competitor analysis to rank tracking or spying on competitor's backlinks. In this interview, Mangools head of marketing Maros Kortis lays out the company's story and gives his perspective on what websites should be doing to improve their SEO posture in 2020.
Please describe the story behind the Mangools: What sparked the idea, and how has it evolved so far?
Mangools (originally KWFinder) was founded in 2014 as a project of one man, Peter Hrbacik. At that time, it was a stand-alone keyword research tool, designed to quickly find long-tail keywords that would be easy to rank for in Google Search.
Though the original idea behind the tool never changed, we've come a long way and built up a great team of people working on a whole set of SEO tools used by tens of thousands of customers from all around the world.
In 2016, there were two tools in the package. They were developed, marketed, and supported by four people. Now in 2020, we are a team of 14 people located in Bratislava, Slovakia, which is our headquarters, and in Miranda, Venezuela.
Our mission is to make search engine optimization easy for everyone. Even if you don't know anything about SEO, you should be able to find valuable data for your online business in a matter of seconds. 
From the very beginning, we had been focusing on simplicity, a great user interface, and the best possible value for money. Over the years,  we have become a very well established player in our niche. When it comes to the design itself, I'm happy to say we've become the industry leaders. 
However, our goal is not to compete with the giants in terms of features. Our product is designed to stick with the needs of our market. Of course, we always focus on bringing new features and more precise data, but the initial thought behind Mangools has not changed.
That's the reason why we decided to keep the team small even after our user base got 20 times bigger in two years. We don't want to be just another company that made it from 1 to 100 people, yet forgot about its identity.
What are the most fundamental factors to consider when building an SEO strategy?
As in any other strategy, it should consist of well-thought goals and plans to achieve them,  with just enough flexibility to adapt when things don't work as planned.
Though the very basics remain the same for years, SEO is an ever-changing industry.
The Holy Grail is to rank on the first positions for the most competitive terms with high search volumes. So even if you are successful, a Google core algorithm update and the overall market development could cause a bit of an earthquake. You need to adapt and improve regularly.
However, the most fundamental things don't change:
Content quality, relevancy, and timing

Website authority based on quality and relevant backlinks

Internal linking strategy

On-page optimization

User experience
To do the mentioned, you simply have to know your market, see what keywords are relevant and how often people use them to find such products and services. I really can't imagine managing a website without at least a basic keyword research and competitor analysis.
Here's what Mangools' KWFinder dashboard looks like: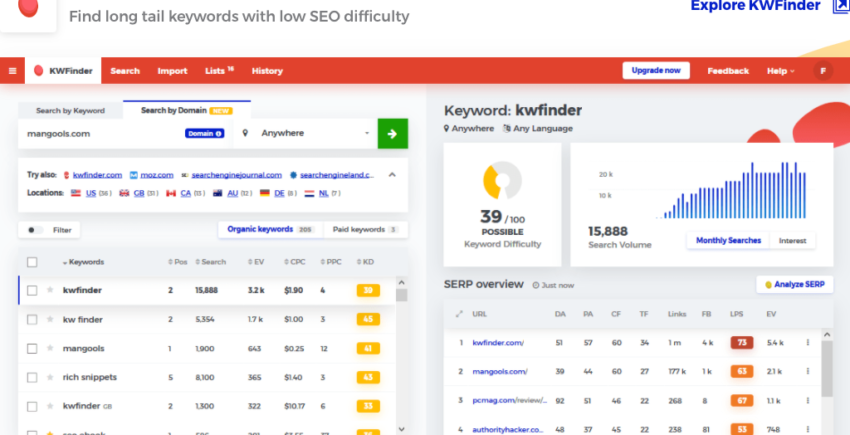 And here's some infographic from the Mangools team: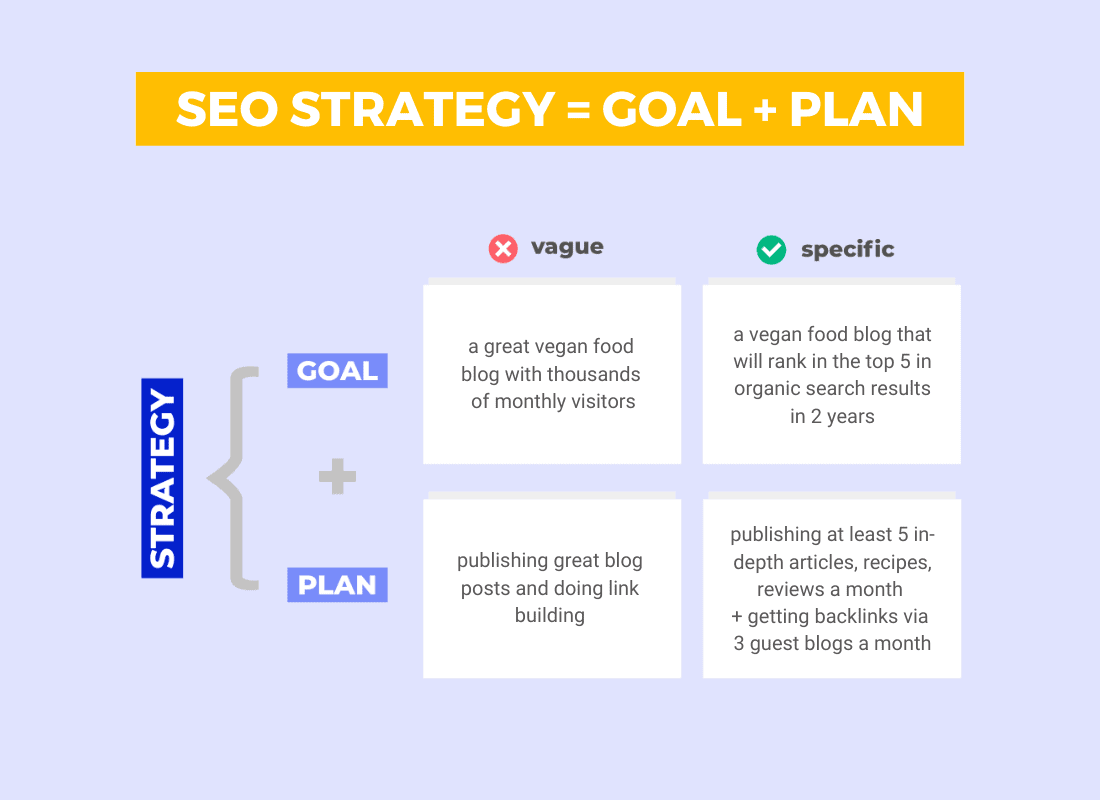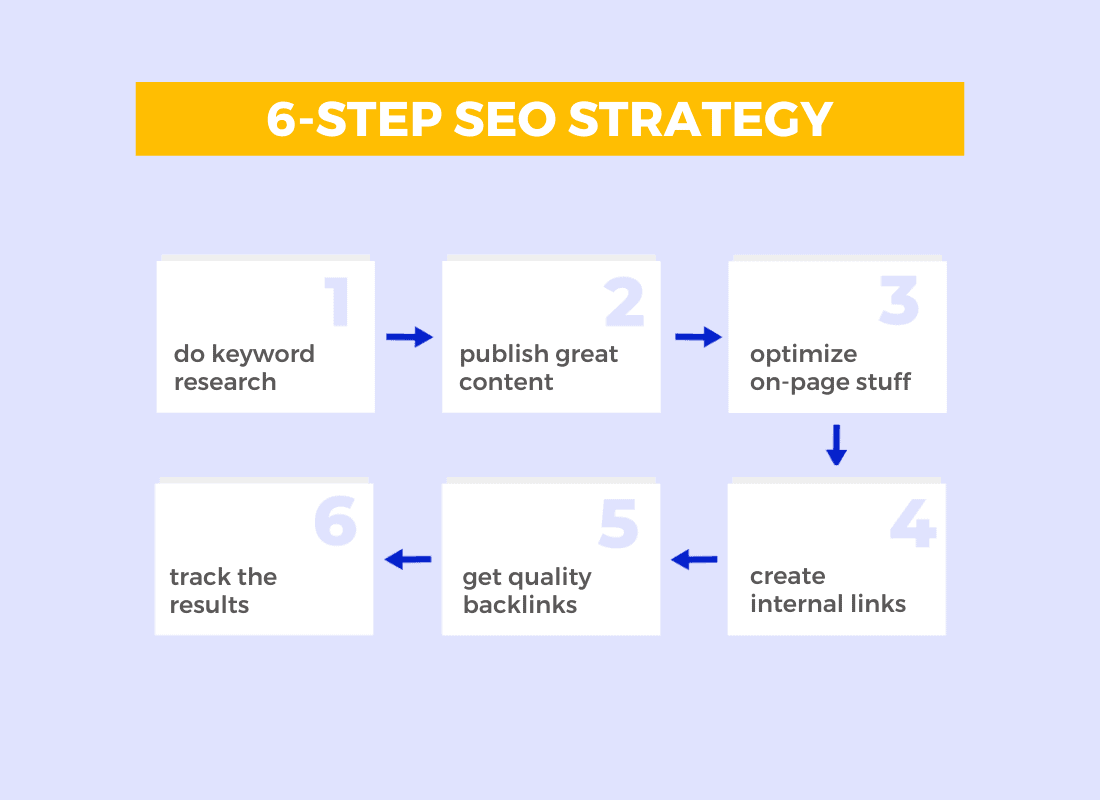 What are the current SEO-related challenges that website owners are struggling with, and how does your solution help?
The core challenges don't change that much: it's all about content, on-page optimization and backlinks. What I keep seeing all the time is that people tend to briefly check the websites on the first search engine results page (SERP), then they combine the content, put it on their website and wait for the magic to happen. Well, it's not that easy. It's a long-term process and you have to do more than that to be successful.
Mangools SEO tools let you cover the whole process:
Finding the right keywords for your website

Doing competitor analysis

Analyzing and spying on competitors' backlinks

Tracking the keyword positions

Getting further SEO and popularity insights of the competitors
We call it the Effective SEO workflow. These days, users who aren't super-geeks don't want to spend hours digging in tools with tons of complicated data and metrics. They want to start with a website or keyword input and get data they quickly understand and then use it to boost their website SEO.
That's our top priority. We take a different look at the features and try to design them in a fresh way. We usually don't develop a new feature until we aren't sure it perfectly sticks to our philosophy. It's easy to hire 10 additional developers and create as many features as possible just for the sake of it. However, it will most probably have a negative influence on the complexity and overall UX and that's not what we aim for.
How would you advise website owners to stay ahead of Google updates?
There will always be many Google updates you probably won't even notice. Only the core updates tend to change search results significantly.
My first advice is don't overreact and don't try to optimize for something that may happen one day. Simply said, if you have great content, relevant quality backlinks, and your website is well-optimized, your rankings shouldn't drop drastically. 
There's no reason why Google would want to stop displaying results that provide exactly what the users look for.
How do you expect voice search to affect your industry?
When it comes to voice search, it's a feature that we'll use more and more every single day. On the other hand, I don't think it will replace traditional search in the near future. As long as we use keywords to search for information on the internet, SEO tools will still be needed.
Voice search is a great step ahead that works with unique long-tail keywords or even controversial phrases you wouldn't possibly type into the search form. Though it's still far from being 100% , it is already improving user experience across the entire internet.
Which trends and technologies do you expect to see more of in the coming years?
From my professional point of view, AI and machine learning are the key ingredients to becoming a better marketer because they give amazing opportunities to target the right people with personalized and behavioral campaigns. But it's not only about that. The point of my work is to show the value of Mangools to the wider public. 
SEO tools are data-driven products and AI makes the data more precise, and therefore more valuable. We take the data, post-process it, and transform it into easy to understand metrics and charts. Our customers then use the data to optimize their website and gain quality organic traffic by providing what people search for. You may say it's a cliche, but if you put it all together, technology makes the world a better place.
When it comes to my personal point of view, seamless, wireless connections and integrations between various gadgets, tools and operational systems is something that I'm really looking forward to. If you have a set of Apple products, you probably know what I'm talking about.
Those trends and technologies enable everyone to get access to data they've never dreamed of. E-wallets, holographic displays, Smart-ID methods, internet coverage for everyone in the world, smart grid and smart homes are things that excite me a lot.