these templates still load pretty quickly
.
I was also impressed by the variety of template styles and categories
that include parallax scrolling, from portfolio pages to landing pages to e-commerce templates. Below, you'll find some of my favorites across multiple categories. Or, in case you don't want to work with an outdated version of Squarespace, but you still want a parallax website, I've included a few of
my favorite Wix templates with parallax scrolling
.
Squarespace Templates with the Best Parallax Effects
All Squarespace templates with parallax scrolling effects are from version 7.0.
To view them, just scroll all the way to the bottom of the main Templates page and click the link for "templates from an earlier version."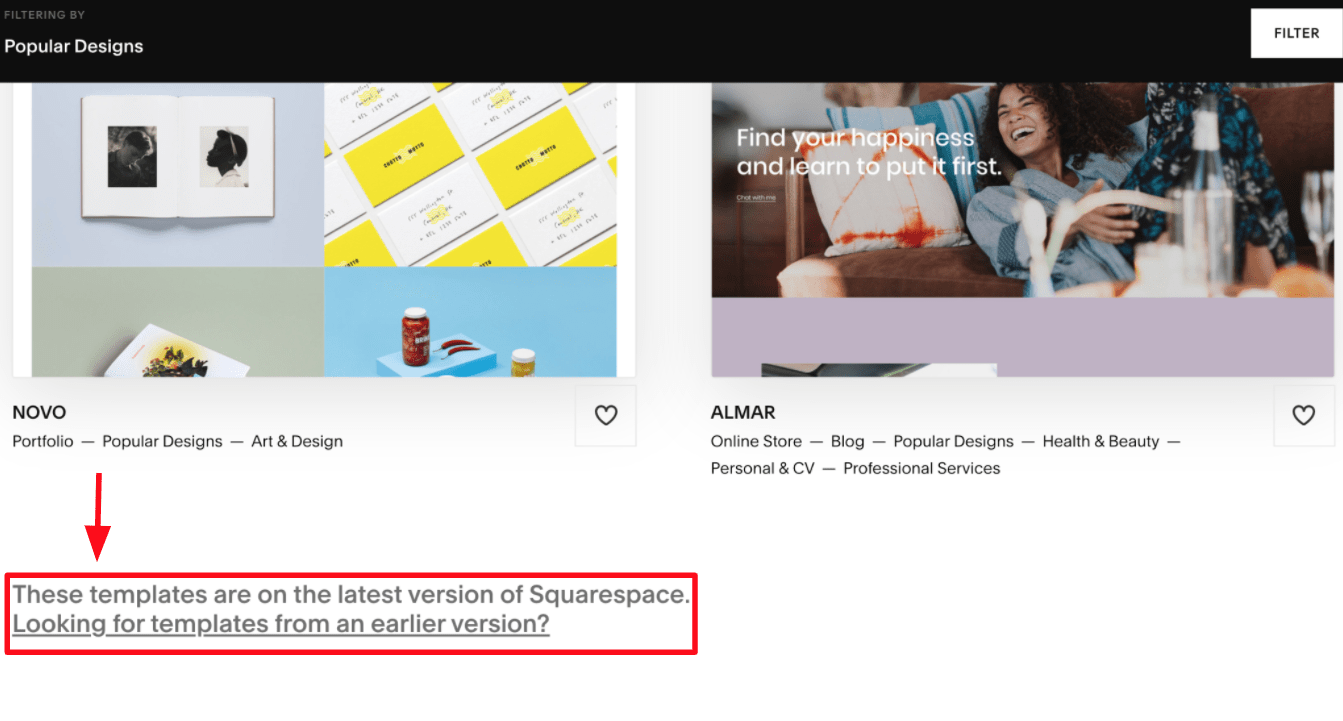 Squarespace templates are grouped into families by style attributes. Interestingly, all 29 templates that support parallax scrolling belong to the
Brine
family.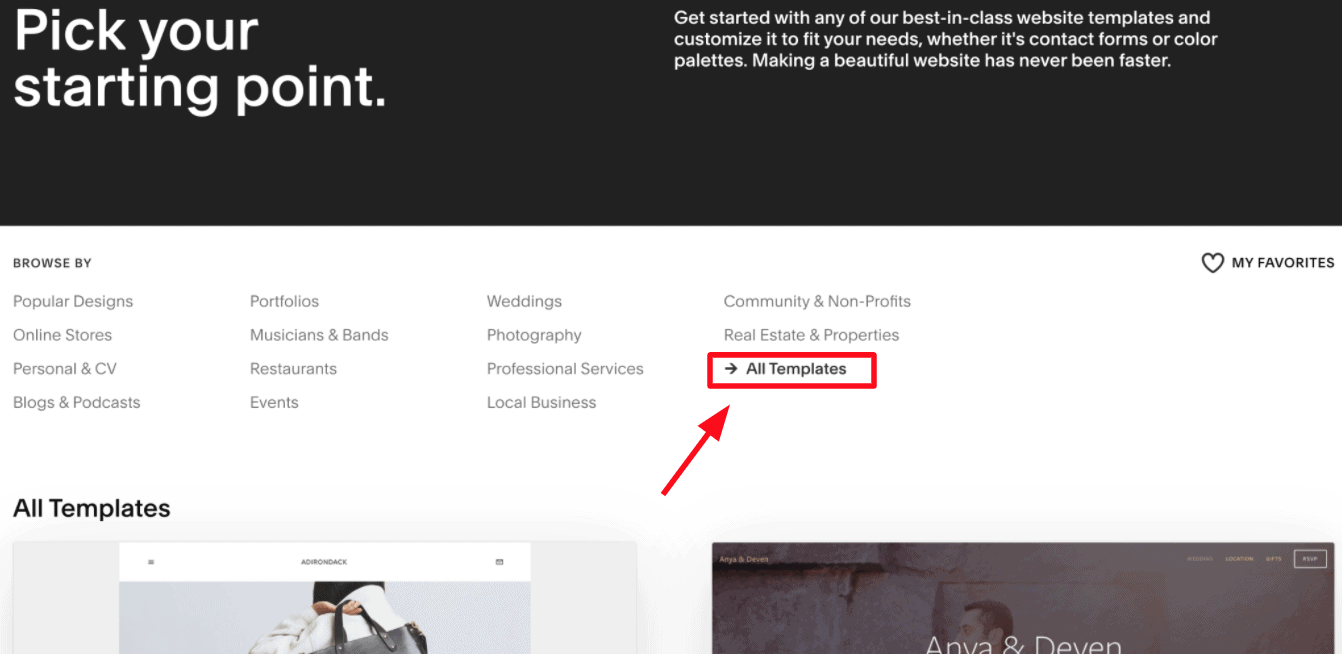 These templates are scattered across different categories, and they're not always where you would expect. But don't worry – it's easy to find my picks. Just click "All Templates" on the version 7.0 template page and start browsing.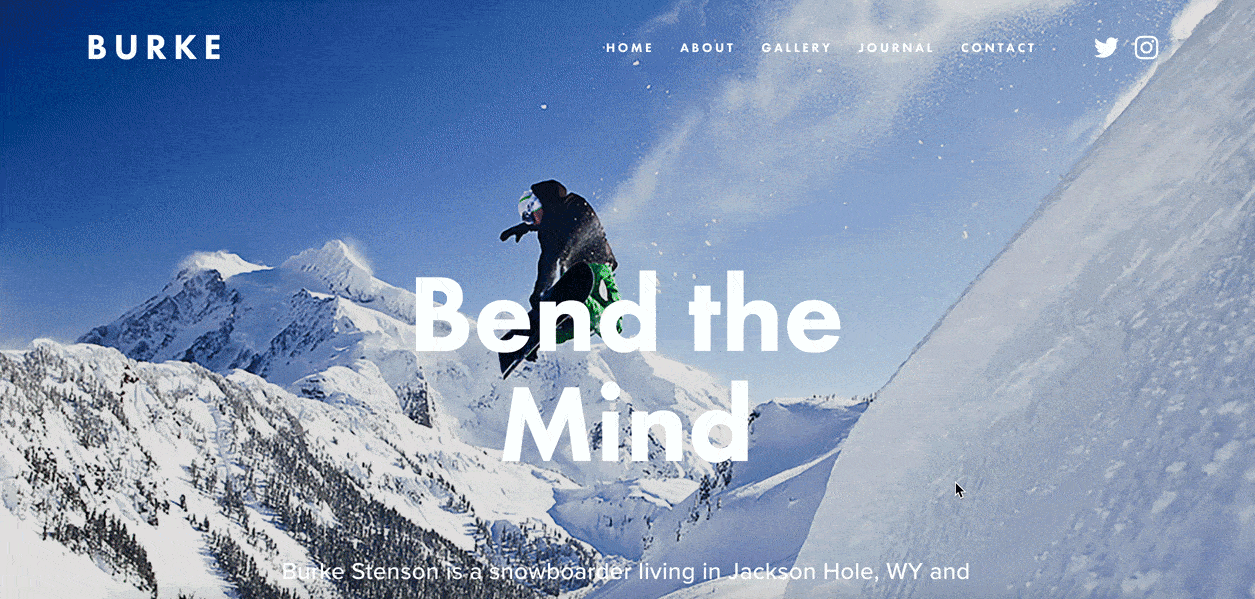 Burke
is a powder-white photography template that goes all in with parallax scrolling, using it almost everywhere.
It's a great choice if you're a photographer
and want to share your best work right off the bat. Below the header image and gallery section, there's
a series of full-width images with overlaid text
to tell your story visually. This is a great way to show your hi-res photos right on the homepage – without making your visitors click on tiny thumbnails to load the full image in a lightbox or on a separate page.
Burke
also features a Gallery page for sharing your full portfolio as well as a Journal page to post your latest updates and engage your visitors.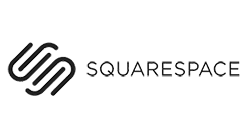 Save up to 30 % on your Squarespace plan today!
Plus get a free domain for one year!
1031 users used this coupon!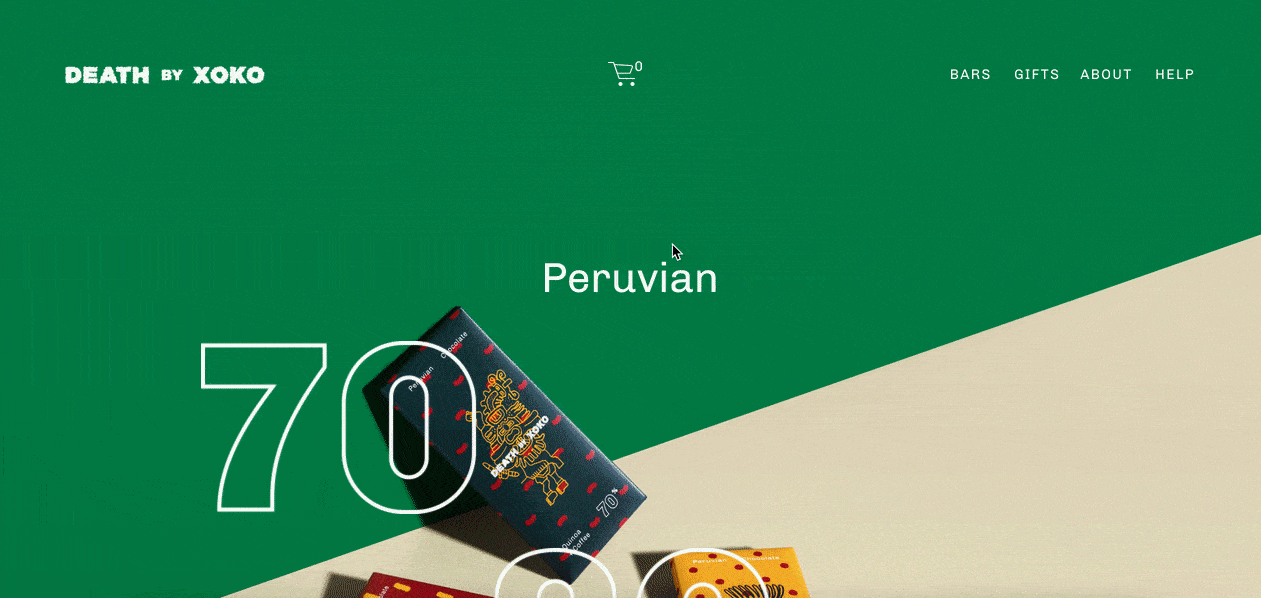 Cacao
is a truly unique e-commerce template that uses
creative image-on-image parallax scrolling to highlight its products
. Each homepage section features a different product image against a parallax background, making each section feel like a separate product page. It's
a great way to make your product images stand out
, and you can pair each one with a background that matches its mood. But
Cacao
's creative design doesn't end there. It also uses parallax on its About page to highlight three text columns (a great way to organize your story). Even the Help page has a well-crafted layout. So, if you're selling a small number of products that deserve special attention,
Cacao
is a superb option.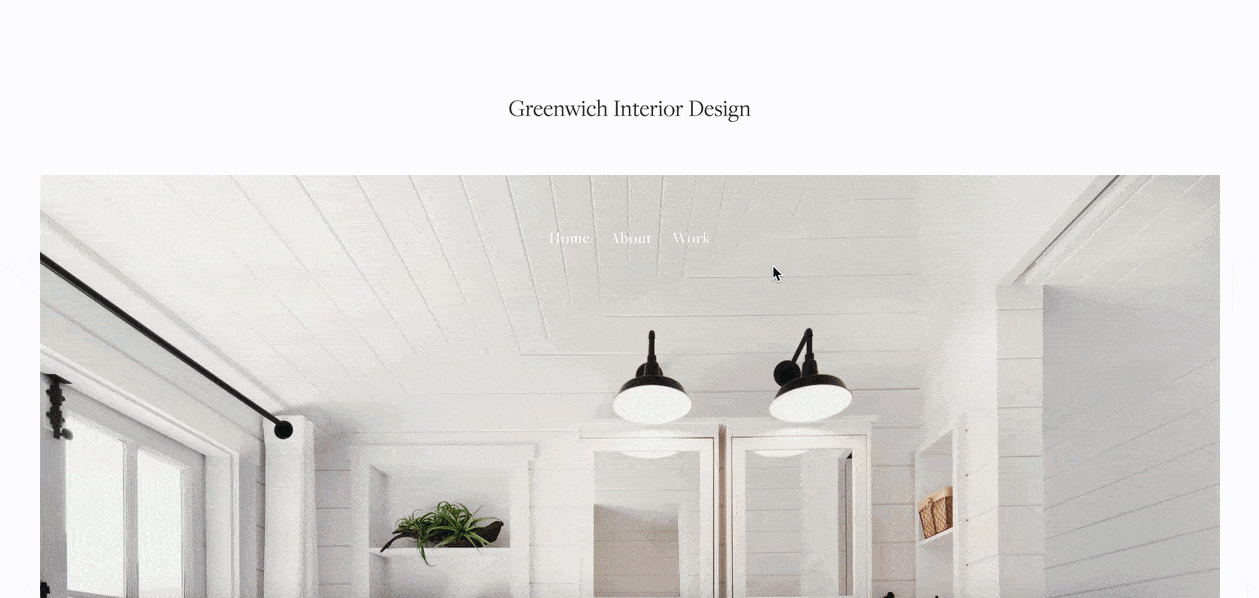 Greenwich
is proof that parallax effects don't need to be heavy-handed (or used only on full-width images) to make an impact. The homepage images are large, yes, but they're wrapped in thick margins that
give your photos room to breathe
. This template features lots of white space and a small font, giving it a clean and calm look. And if you're a designer or artist,
Greenwich
's parallax effects can help
enhance your work in the smaller images as well as the headers
.
Greenwich
includes an About page as well as a Work page where you can display your full portfolio.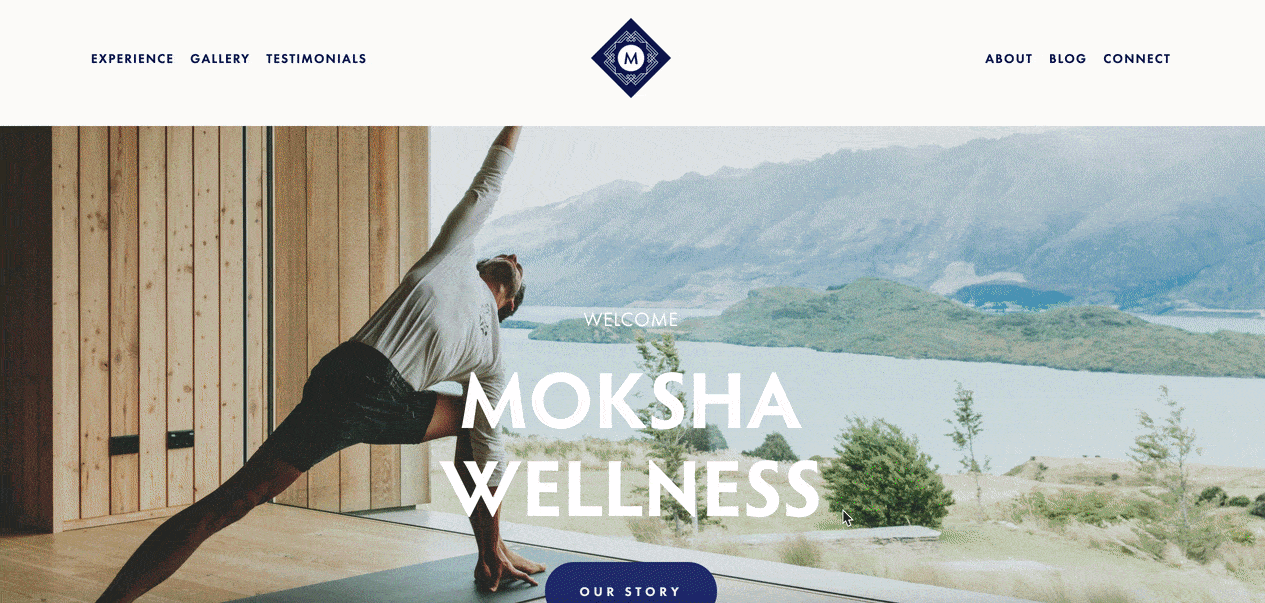 Moksha
is a big, full-featured template that would be
a great choice for hotels or businesses with lots of services to show off
. It lets you share tons of content in an engaging way that will keep visitors scrolling. The homepage sections
alternate between lush, full-width parallax images and calmer
,
non-parallax text and images
on a solid white background. It's a great combo that allows you to tease multiple offers without overloading your visitors.
Moksha
's secondary pages (there are lots of them!) wisely keep the parallax to the header and use the rest of the space to communicate your key info with artfully arranged text.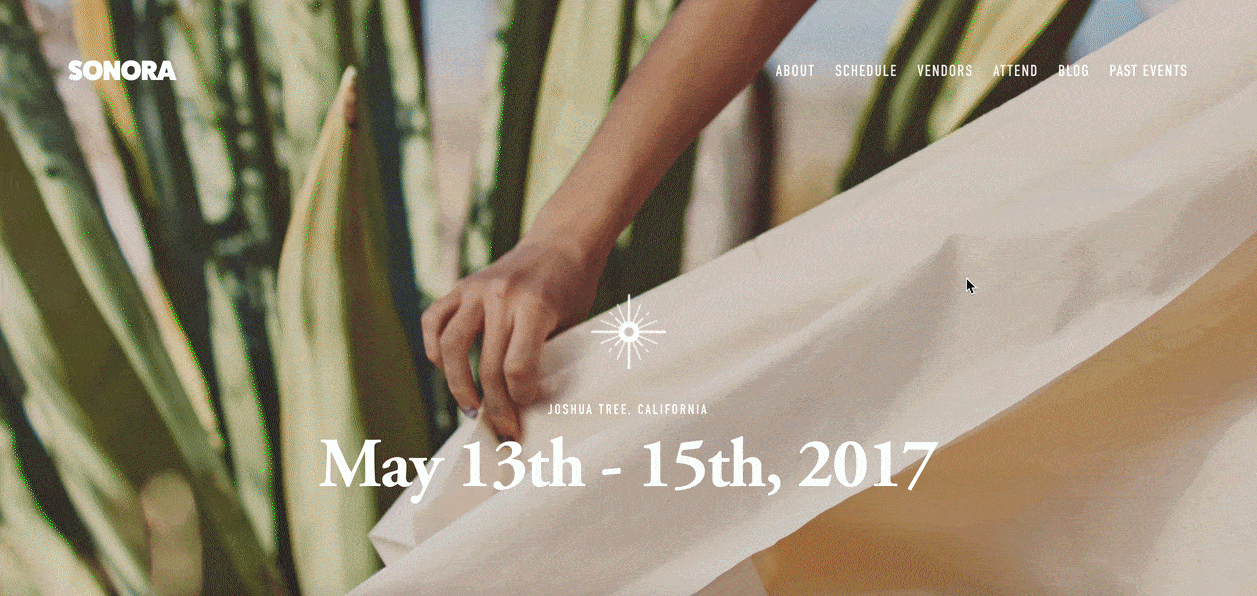 Some parallax templates try to layer too much on top of the background image and end up looking cluttered. Not
Sonora
.
This template lets your photos stand on their own
so they get all the attention they deserve. The full-screen images can act as transitions between your text or as headers for the next series of sections. The large title text contrasts well with the smaller body text, and the slim columns make everything easy to read.
Sonora
's built-in Schedule and Attend pages make this
a great template for event websites
, but its focus on wide-open images is ideal for artists or other creatives that want to let their work speak for itself.
Squarespace Templates with Parallax Effects That Aren't So Great
So here's the thing: you're never going to find a Squarespace template that's actually
bad
, or even terribly slow to load. However, there are a few designs that aren't as amazing as the ones featured above, so for the sake of balance, I thought I'd call them out.

Polaris's homepage consists of a series of parallax images stacked on top of each other, resembling a long, glorified navigation menu. Your visitors should not have to scroll through the entire homepage with only button links and without receiving any substantial information. I recommend giving this one a pass.
West
is similar to
Polaris
, but more artsy and with a bit more in the way of teaser text. Still,
it's mostly just image after image and it could be hard for visitors to know where to look
. The demo's dark, low-contrast photos don't help, but even after you swap in your own images, visitors could easily feel lost. Plus, this template is just a very niche style choice, so unless it
really
speaks to you, you're going to have a hard time making it work.
Wix Parallax Templates to Check Out
I know you're here for Squarespace's best parallax templates, but
I wanted to throw in a couple of my favorite Wix templates too
. Why? Well, Wix has a surprisingly large selection of parallax templates, and while some are run-of-the-mill,
some can get really, really creative
. Plus, Wix's current version supports parallax websites, so you don't have to work with an outdated builder. Here are two of my favorites templates from Wix: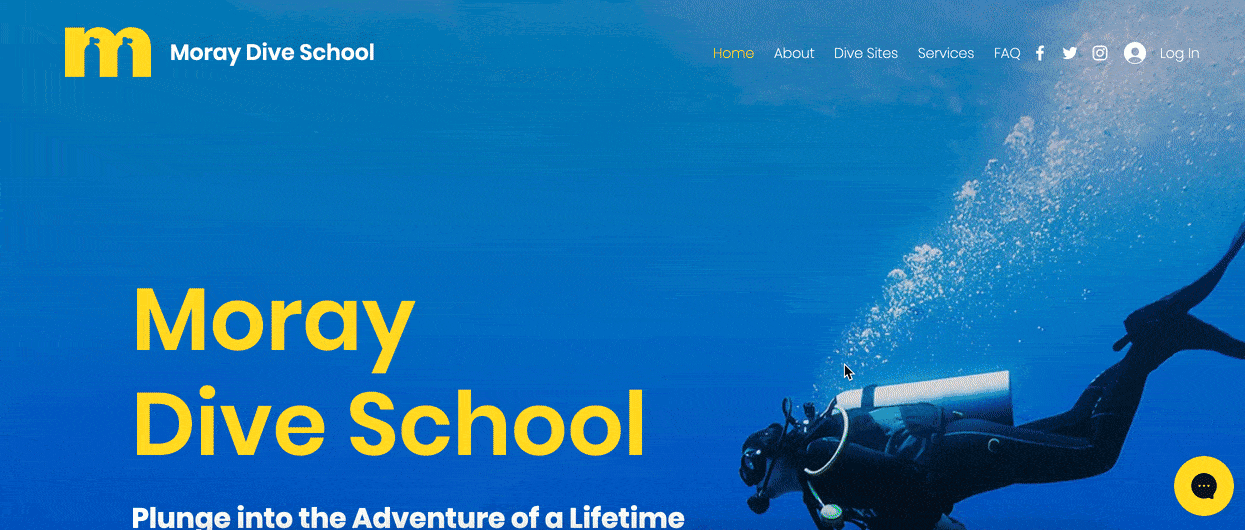 This template's photos are so massive that they continue on beyond the above-the-fold space on the homepage. Normally, you don't want to make your visitors scroll down before they find any key info, but if you have photos as stunning as what's in the demo,
scrolling could feel like a reward
. Because the layout is so big,
each section feels important
, and there's lots of room for your text, too.
This template could be a great choice for a hotel or tourism business
– but since the visual design is so strong, I'd also recommend it for artists who want to impress visitors with their huge, hi-res captures.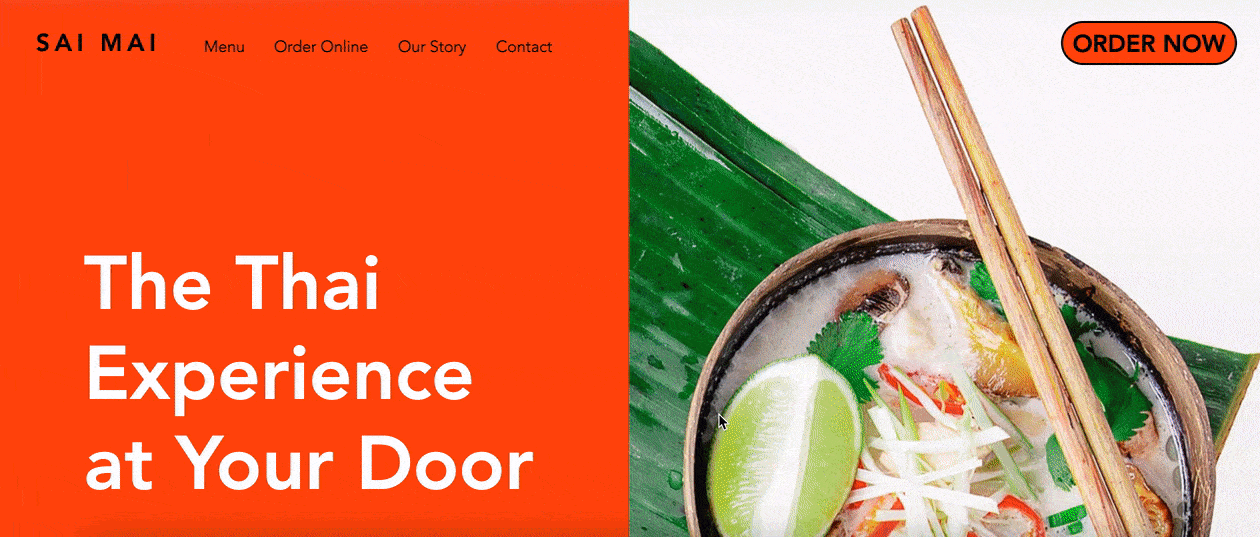 Asian Restaurant
offers a taste of just how creative some Wix parallax templates can get. This template features
bright blocks of color that overlap with half-screen parallax images
, while alternating sections feature smaller images in unusual arrangements. Its
bold angles and playful asymmetry
give it so much character that it looks almost like a custom-built design. This is obviously
a great choice for a restaurant, but it could also work well for creative entrepreneurs
or anyone looking to sell products with a unique style.
Picking the Right Parallax Template
While Squarespace 7.1 has left parallax scrolling behind, the 7.0 template library still has an impressive variety of great-looking parallax templates, with
an option for most types of websites
. This catalog contains patterns for all kinds of websites, but your selection will hinge on the kind of website you're constructing, along with the design feel you're aiming for. The great thing is – there's a lot to pick from. On the other hand, if you're hooked on parallax but aren't set on Squarespace, you can check out our list of the
best parallax Wix templates
for even more options.
FAQ
Does Squarespace support parallax scrolling?
The templates in the newest version of Squarespace, 7.1, do not support parallax scrolling. But you can still use 29 great parallax-scrolling templates from the 7.0 version, most of which are in the Brine template family. To learn more about the difference between versions 7.0 and 7.1, read our full Squarespace review.
Which is better, Squarespace or Wix?
It depends on the kind of website you want to build. Wix gives you the most design flexibility and has a much larger library of templates (accessible even on the free plan). This means it really does have something for everyone, including some truly unique template options with parallax scrolling. Squarespace, on the other hand, is aimed more toward creatives and small businesses, and it focuses on sleek, stylish templates in a minimalist style. Unlike Wix, it doesn't offer a free plan, but you can use the 14-day free trial to test it out. To see how Squarespace and Wix stack up against other top contenders, head over to our list of the 10 best website builders in 2023. Or, if you're ready to get started with your favorite builder, check out our coupons page to get the best possible deal on your plan.
Is parallax scrolling good for websites?
Yes and no. Parallax scrolling adds depth to your images and an overall sense of interaction to your website, but it can also be distracting and slow down your page loading time. Thankfully, Squarespace templates mainly use parallax scrolling on just the banner images, so you don't have to worry about going overboard.
Does parallax scrolling work on mobile?
Yes, parallax scrolling works for Squarespace websites on mobile. The quality of the effect, however, can vary based on the type of phone and the browser – which is why other site builders automatically disable parallax for mobile browsers.