creating a form should be a quick and painless task
. You can choose to manufacture an online form through
Excel, Word, or a specialized third-party builder
. Regardless of what you decide, you need to take the time to consider each option carefully. After all, they each have their own particular method of construction, pros, cons, and way of ensuring conversion.
Creating an Online Form with Excel
There are three different ways of building an online form with Excel.
1. A Copy and Paste Converting Tool
If you want to turn a very simple Excel table into an HTML form, you can do this with a basic online tool like TABLEIZER or Code Beautify. Simply copy and paste your cells into the box and upload the code into your website's CMS.
This is a good option for those who want to create something quickly, for no money, and when design is not a major concern
.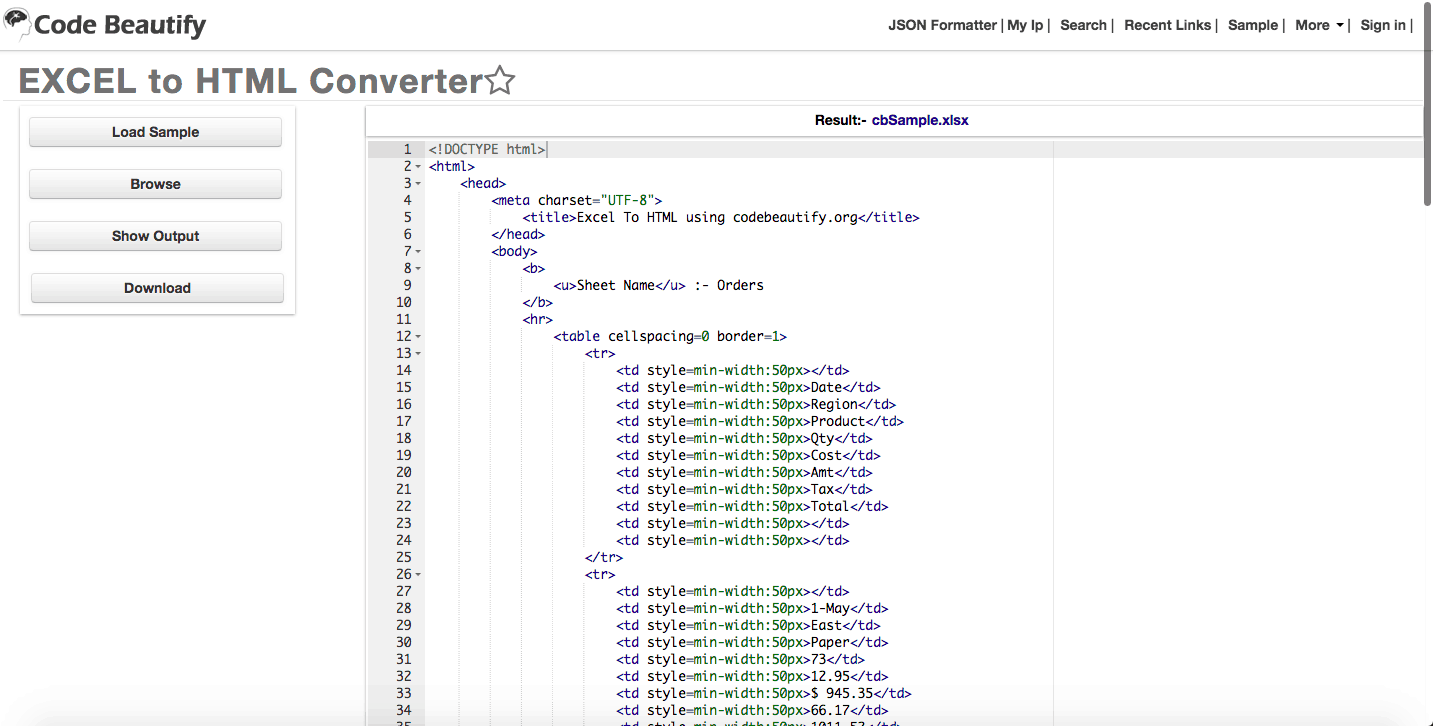 2. A Paid Converting Tool
If you want to build a more complex online form that allows for data entry and can display a wide range of results based on a user's inputs, considering utilizing a paid converting tool that can be installed into Microsoft Excel. This can be extremely helpful for organizations that wish to
provide their customers with tailored or complex information, and can be a great source of added value
for your website or newsletter.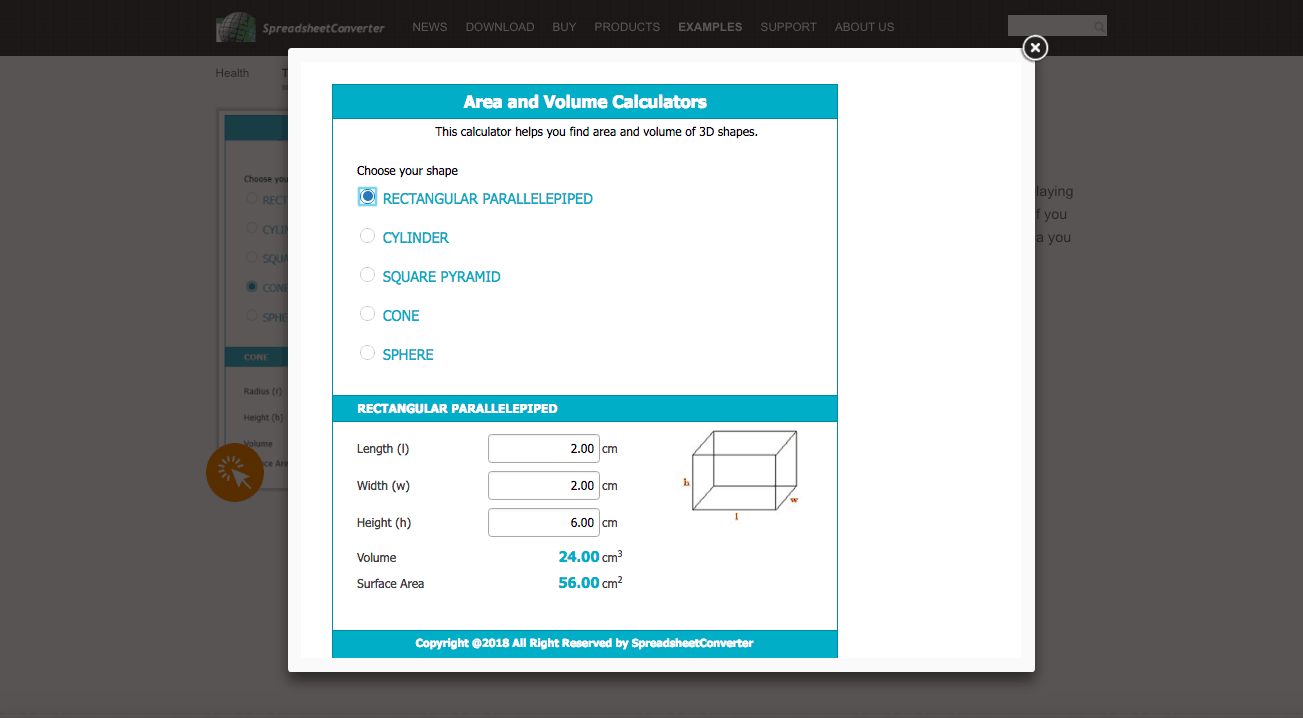 Just proceed with the following steps:
Download a Converting Tool: SpreadsheetConverter is a converting tool that will allow you to transform a Microsoft Excel file into an interactive online HTML form; it's free for 30 days or you can buy lifetime access for a reasonable fee
Install a Converting Tool: Double click the .exe file and follow the onscreen instructions; you should now see a new menu item along the top called "SpreadsheetConverter"
Build the Online Form in Excel: Start constructing your form as you'd like to see it on your webpage. For instance, type a label in a cell and then leave an empty cell next to it for the user to enter their data; this could be "First Name" as A1 and then a blank cell as A2 to leave space for the user's response
Identify the User Data Entry Cells: To tell SpreadsheetConverter which cells should be left blank for user input, pick a relevant cell and choose "Mark Input Cell" from the SpreadsheetConverter menu
Develop a Dropdown List Menu (Optional): Dropdown lists offer the user pre-set answer choices for their convenience. To add this option, simply choose a cell with the question where you'd like there to be a dropdown list of answers and select "Dropdown List" from the SpreadsheetConverter menu, and then follow the onscreen instructions
Convert the Spreadsheet Into an Online Form: To complete the process, select "Convert" from the SpreadsheetConverter menu
View Your Online Form: Once the conversion process is complete, SpreadsheetConverter will automatically open the HTML web page containing your form for you to visualize
3. A Survey
If you'd like to build a survey form, but don't want to go through the hassle of using a converting tool, let Excel do all the hard work for you. In OneDrive, as part of the Office 365 package, it's possible to build a survey that you can then see and share online. This is a
great option for internal and customer feedback, and will save all responses
within an Excel workbook. (Don't worry, no one can see the results unless they've been given access.)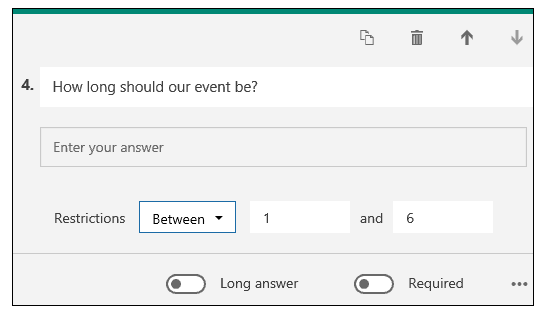 The steps to building a survey are quite simple:
Open the Program: Sign in to Office 365, click "New" and then "Forms for Excel," enter your survey name and select "Create"
Construct Your Survey: Select "Add Question" to start building your survey and pick between the Choice, Text, Rating, or Date options; you can add as many questions as you'd like and amend the order of your questions by clicking the up or down arrows to the right of each question
Preview Your Survey: Select "Preview" on the main menu to view your survey in computer mode before it's published; you can also click "Mobile" to see how your survey will appear on a mobile device
Share Your Survey: Select "Share Survey" and then "Create" to ask Excel to generate a link to your form. You can then share this link with anyone whom you'd like via email or text message
Uploading an Online Form with Word
In addition to Excel, it's possible to create a fillable form in Microsoft Word that can then be converted for HTML purposes. This is good for formal or legal documents that need to be shared with third-parties. Please note that these instructions will only be applicable for newer versions of Microsoft Word, including Word for Office 365, Word 2019, Word 2016, and Word 2013.
Earlier versions of Microsoft Office will not have this option available
. Merely proceed with the following steps:
Display the Developer Tab in Word: Open Word and click "File," "Options," and "Customize Ribbon;" then check the "Developer" box
Decide On Your Template: You can choose to either start with a blank template or a form template if you're struggling for time; simply click "File," "New," and then either option depending on what you decide
Add Your Content: Click on the "Developer" tab, and then select "Design Mode" to construct your form. Here, you can experiment with various controls like text, pictures, drop-down lists, dates, and checkboxes. Additionally, this is the place where you can enable users to input their own text or provide instructional content
Add Protection (Optional): To restrict how much other people can edit or format the form, click "Home," "Select," and "Select All," then select the "Developer" tab and then "Restrict Editing" to choose your requirements
Install a Converting Tool: At this point, you can upload your fillable Word form to a tool such as Docxpresso, which will convert your document into a web app without needing to first change it to HTML; you can test out a free live demo of this tool, submit a reasonable one-off fee, or pay a fixed price per month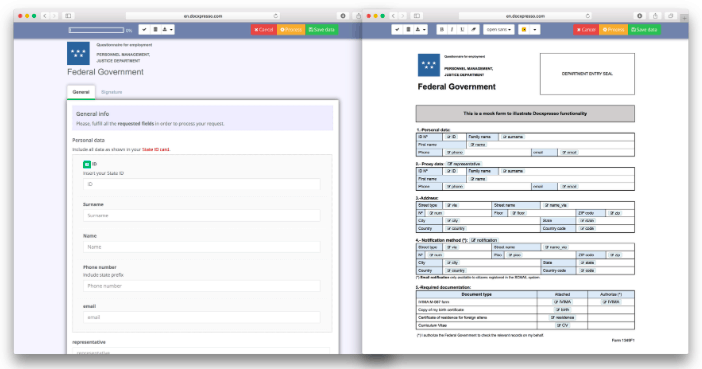 Using an Online Form Builder Through a Third Party
The final and most versatile way that you can construct an online form is through a third-party website. The
best online form builders
make the creative process incredibly straightforward. There are a number of different options to choose from, which ensures that whether you are more focused on aesthetics, personalized design and layout, flexibility with integrations, or cost, you'll be able to find exactly what you need.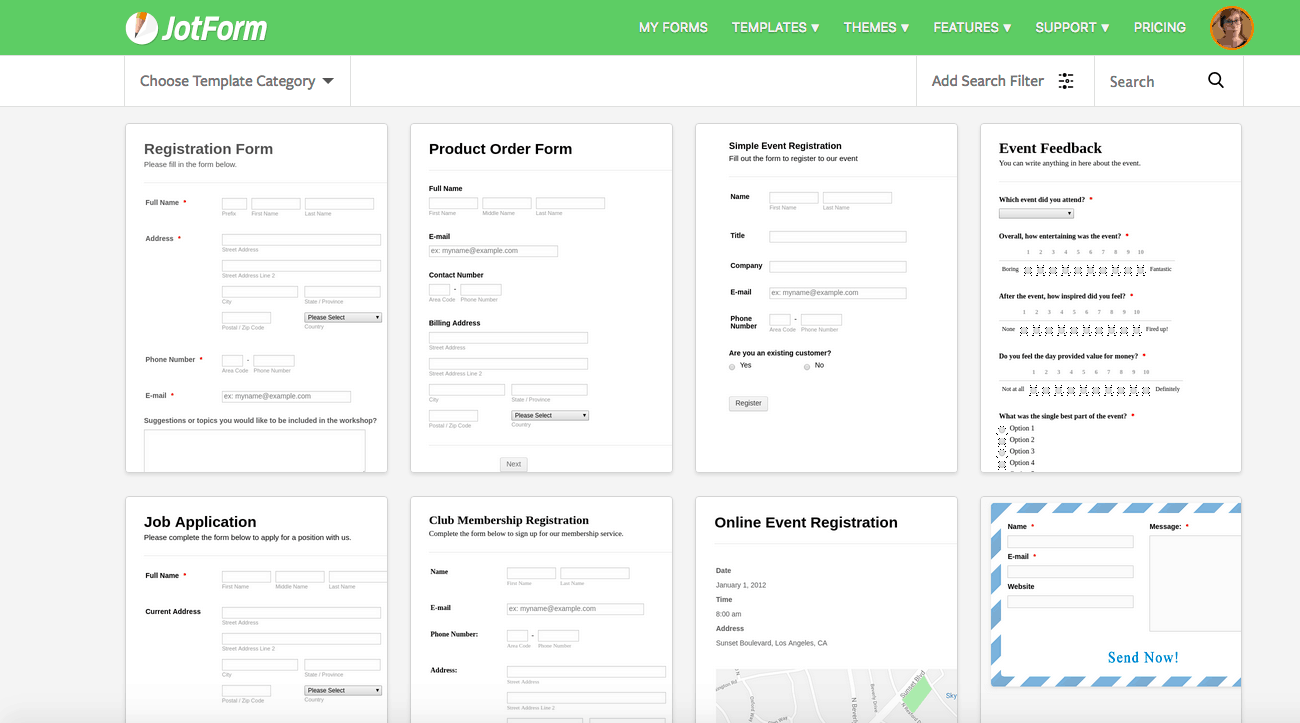 Sign Up to an Online Form Builder: For most services, the basic features are usually free to use; all you need to do is create an account through their website and verify your email address
Choose Your Template: Select one of the many pre-set templates that you can simply edit to suit your needs. JotForm has hundreds of standard options to choose from, like registration or contact forms. You can also choose to create a blank template or import an existing form
Amend the Content: Experiment with different design elements, edit the fields, and add content based on your form requirements. Wufoo, for example, offers a great many customization options and Typeform even offers conditional logic
Grab the HTML Code: Once the design of your form is complete, click the relevant option—depending on the platform you are using—to embed it and copy the HTML code
Insert the HTML in Your Website's CMS: Find the desired page where you'd like to display your online form and paste the HTML code in the HTML editor of that page
Comparing the Three Different Options
There are pros and cons when it comes to creating an online form with Excel, Word, or a third-party builder.
Excel: For the Very Simple, or the Very Complex
The most wonderful things about using Excel to build an online form are as follows:
Essentially unlimited input boxes
Responses are typically exported directly into an Excel document, which is great for collecting user responses and complex data
There is increased functionality beyond just collecting user data; you can develop a form that provides specific outputs depending on users' inputs, which is really helpful if you want to provide value-add
However, the not-so-great things about using Excel for this purpose include:
The creative process isn't straightforward
There are limited layout and design options available
You have to change each element of design individually (font type, font color, background color, etc)
Compared to other available options, the design lacks professionalism
The process is rather time-consuming due to the absence of pre-set templates
You have to pay to use a converting tool if you want to create a complex online form
Word: For Formal, Professional Documentation
Word is an effective online form builder for the following reasons:
A good professional-looking option, when you need to create a formal document for someone to review and submit
The answer types are relatively varied; choose from checkboxes to date pickers and drop-down lists
If you have a knowledge of databases, you have the ability to link to different content sections to data
You can start with a blank or form template depending on your personal preference
You can upload an existing Word document into an online form converting tool
However, the downsides of using Word are:
The creative process isn't straightforward
It's time-consuming to create and edit each question and answer option
There are limited pre-set templates available to use
You have to pay to use a converting tool for HTML purposes
Online Form Builder: For Versatile and Design-Driven Needs  
The pros of using a third-party service to create your online form are:
It's super quick and easy to use
You can create a blank form, use a template, or import an existing form
You have the selection of literally thousands of pre-set templates available; including options for a wide range of categories and industries
The basic features are often free to use
Typically, each item of a template is modifiable
Every design looks modern and professional
Third party widgets allow you to import multimedia (like image uploads, slideshows, and YouTube videos) to make them more unique and aesthetically pleasing
Lots of opportunity to integrate with other platforms and services
The cons of using a third-party service are:
Some advanced features or templates might cost a fee
Free options generally have a limit on the number of fields or responses
However, whichever online form builder you choose,
you should consider including a CAPTCHA
for your form to protect yourself from pesky spammers.
Choosing the Best Online Form Builder for Your Business
Online forms are one of the best ways to gather information about the visitors of your website
for lead generation or feedback purposes
. At the end of the day, unless you are looking to build a very formal or advanced form that can present a visitor with different responses to their inputs,
building an online form with a third-party source is typically the best option
. Not only are they generally free to use, they are also a quick and easy way to create beautiful and professional-looking designs that can capture leads and customer information. That said, there are some things that you should make sure to avoid when creating an online form. The most important thing to remember is that
an online form serves as a direct line of communication to current or prospective customers
. Ultimately, it's important to work with the best option for your business to meet your specific needs and ensure a high conversion rate.
---
Sources
https ://www.techwalla.com/articles/how-to-create-online-forms-in-excel
https ://support.office.com/en-us/article/surveys-in-excel-hosted-online-5fafd054-19f8-474c-97ec-b606fcda0ff9
https ://support.office.com/en-us/article/create-a-fillable-form-39a58412-107e-426b-a10b-ac44937e3a9f
https ://www.docxpresso.com/news/convert-word-documents-online-forms
https ://www.katiekat.co.uk/2018/07/5-ways-to-improve-the-quality-of-your-blog.html
Image Credits
https ://codebeautify.org/excel-to-html
https ://www.spreadsheetconverter.com/
https ://support.office.com
https ://www.jotform.com/