but you need an impressive template that looks great and stands out from the crowd to build a personal brand
. While Squarespace doesn't have a separate category of templates for actors, I've gone through its entire gallery to find the ones that will work for you. All you have to do is
pick the one that best matches your style
and customize it to showcase your unique skill set. I'll guide you through the best choices (and show you some surprisingly good options), plus a couple of forgettable ones that I would skip.
Squarespace Templates That Will Help You Get the Audition
Squarespace has a Personal & CV category with
22 templates
, some of which are great for actors.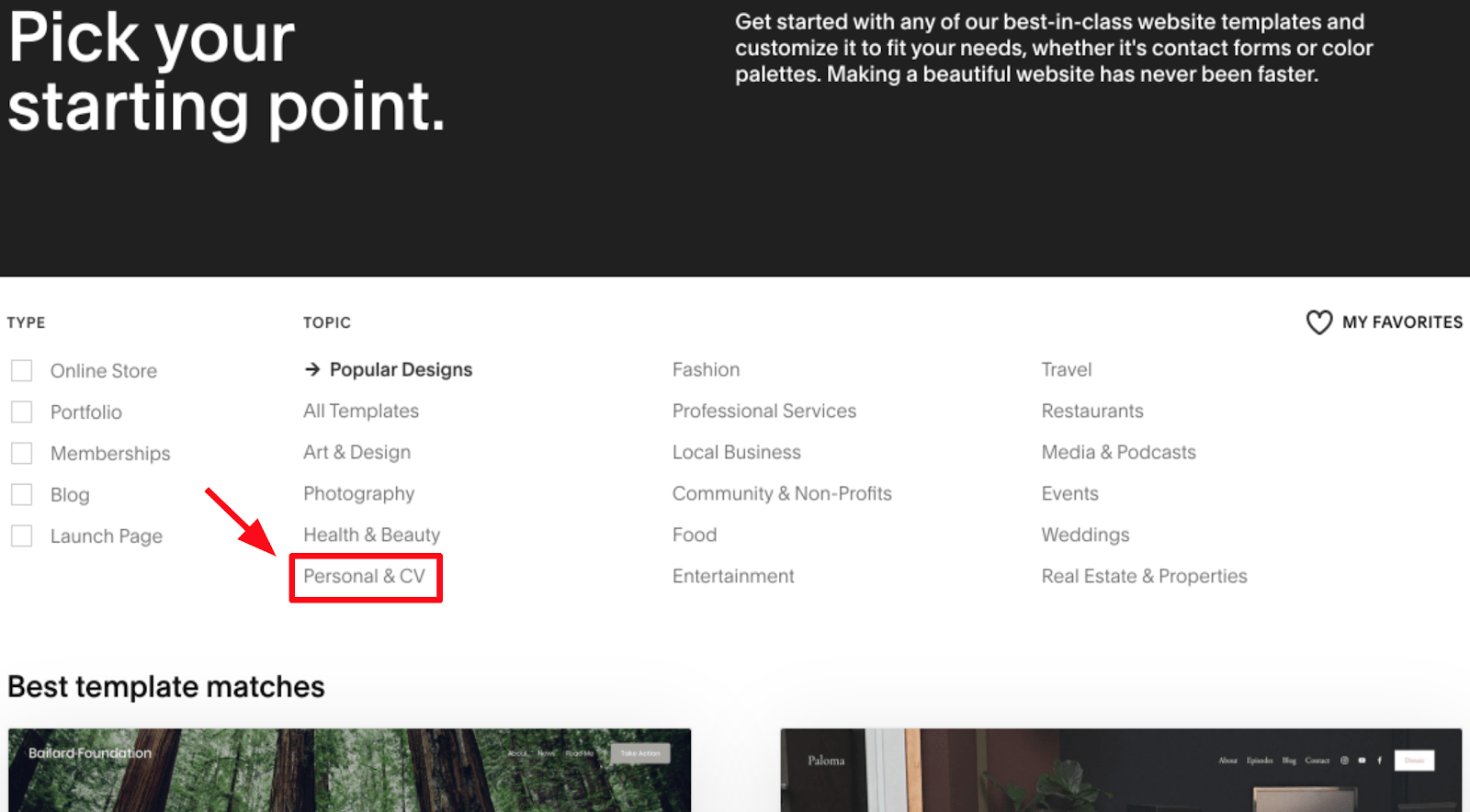 However, if you have a lot of videos or stills or an archive of past work, I'd recommend looking at templates in the Portfolio category. Just filter the template list by checking the "Portfolio" box to see your options. Here are some of my favorites.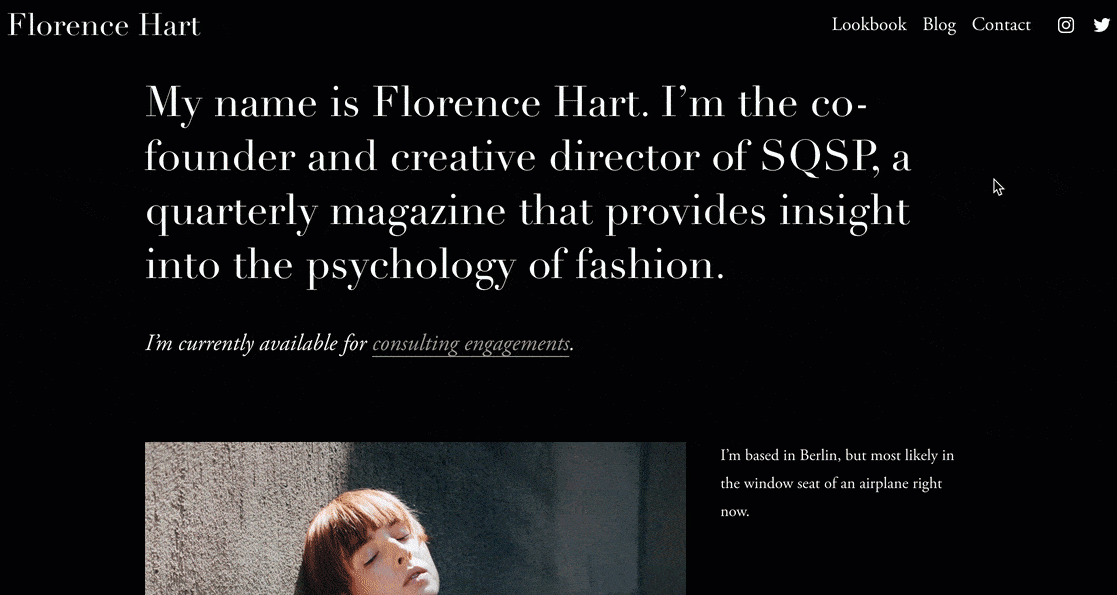 Hart
is a dramatic template that fits your photos and info together on a single scrollable page. The black background is reminiscent of a black-box theater, which makes this template a great choice for stage actors.
The top of the page features a section with large text for your elevator pitch
– where first impressions are made. You can use this section to tell visitors what sets you apart, including your education and your biggest role to date. Below, there's a section for a headshot or profile shot. Further down, there's space for
a short bio, a list of your most notable roles, and more
. You could easily embed your reel or other photos as well.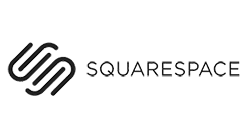 Save up to 30 % on your Squarespace plan today!
Plus get a free domain for one year!
1031 users used this coupon!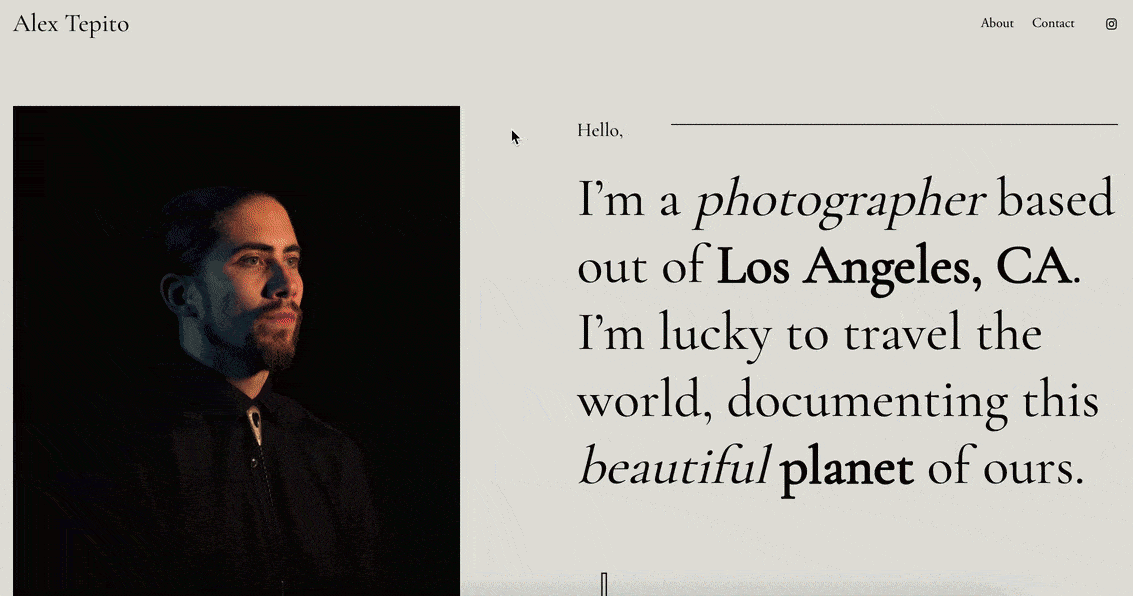 Tepito
is another one-page template that puts the focus on your photo and short bio blurb.
The use of large fonts and other design elements like arrows and lines add some personality
, which is exactly what we're looking for. This template features a nice gallery for photos of you in various roles, or links to reviews.
The map at the bottom of the page is a nice touch
if you're looking for local work, but you can swap it out for some social media integrations. If you want to showcase a large body of work, this template lets you do that while keeping your main page clean and well-organized.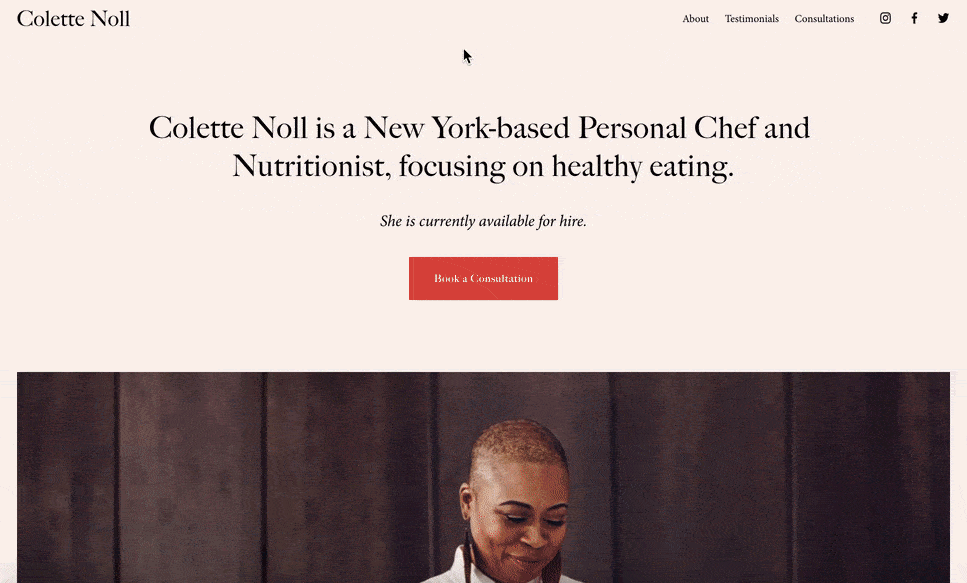 This is a good template if you want to put your achievements front and center.
Beneath the attention-grabbing photo,
Noll
lets you list your recognitions and any awards you've earned. Even the individual pages in this template are great for highlighting your accomplishments. For example, you can use the Testimonials page to quote excerpts from reviews of your stage-stealing performances. If you've got some impressive credentials you can flaunt, this template is made for you.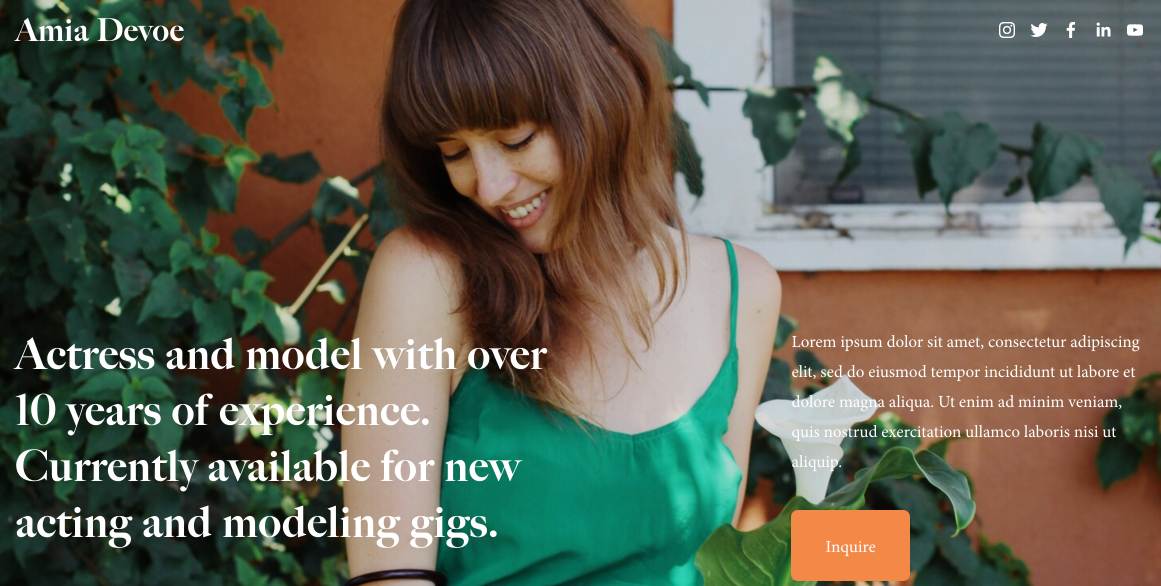 Devoe
is
a strikingly simple template
that's a great choice if you're just getting started, or if you want a great visual landing page that links to other online examples of your work. The layout is short and sweet – and it gets the job done. You can use your best still photo as a fullscreen background, tell visitors who you are, and share how to get in touch directly through email or on social media.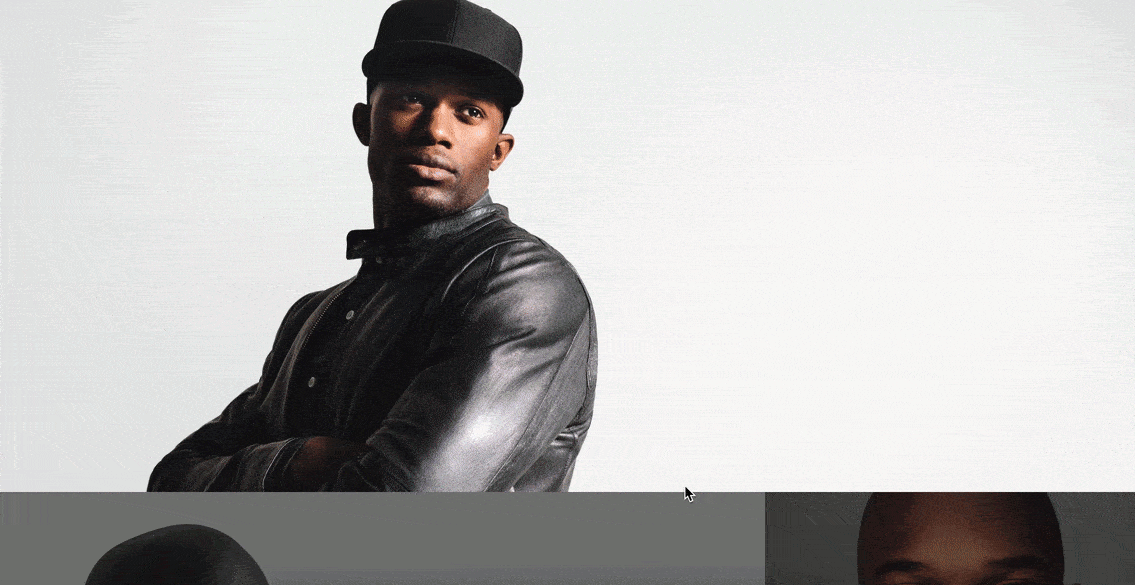 Miller
is a highly professional template that's a great choice if you're active online and have lots of news and content to share. Features such as parallax scrolling and offset design elements set it apart from other online resume templates, and the homepage's large, full-width photo grabs visitors' attention right away. Below, there's a grid of image links where you can creatively share more headshots, contact details, or articles you've been featured in. If you're a blogger, you can use this section to
share your latest posts chronicling your rise to stardom
. The bio section especially stands out with its creative styling that lets you
tell your story, your way
. The bottom of the page has a contact form, and space for your key profile info (height, hair color, etc).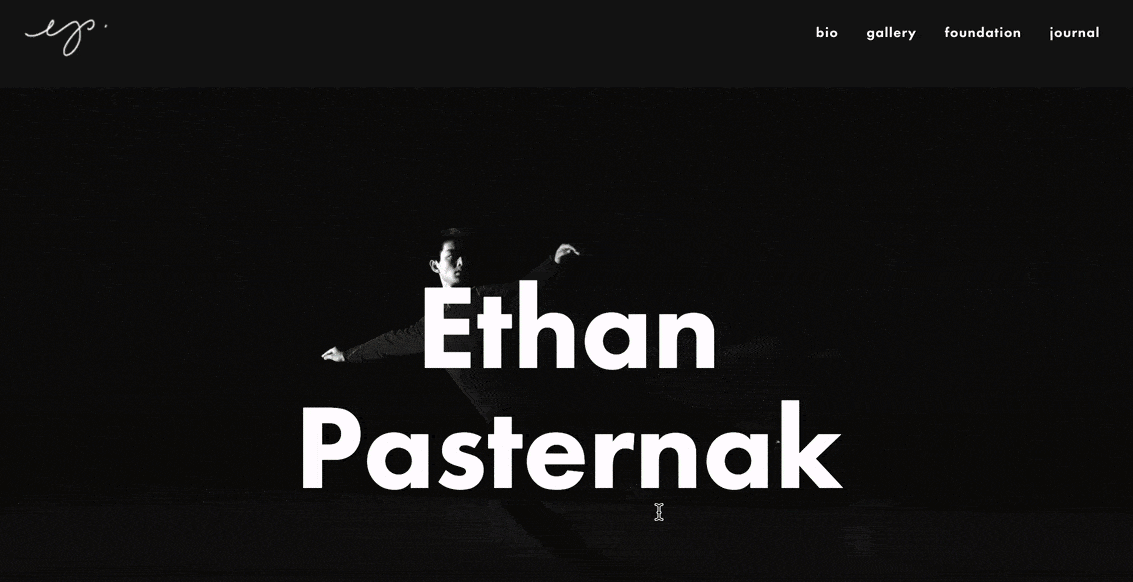 Ethan
is another template that looks good in motion thanks to parallax scrolling. As visitors scroll,
your photos reveal themselves
as markers between the different sections – bio, important roles, and more. The responsive layout looks clean and is divided into two columns on desktop and tablet devices. The single-column mobile view looks nice, too.
The work timeline is easy to read and calls attention to your past roles.
If you've been active for a while, this section could really impress.
Squarespace Templates to Avoid
While
Squarespace has some templates that work very well for actors
, some are a bit of a struggle to customize. Your website should show visitors what's special about you, so templates without large images and easy-to-read text are obviously not ready for primetime. I also wouldn't recommend templates that are basic-looking or not unique enough. Casting directors see a lot of actors' websites – you want yours to stand out to keep them reading.

Pursuit
is a nice CV template, but it's too basic – it looks like a profile on a directory site. The photo is too small for what an actor would need, and it's too straightforward about how it lists your details. It does the job as far as resumes go, but I wouldn't use it to build a personal brand.
Lange
is a sharp-looking template with lots of large photos. So what's the problem? With so many pics,
readers will have a hard time focusing on the best one
. It could work great for a model's website, but actors should take a pass.
Some Squarespace Templates That Work Surprisingly Well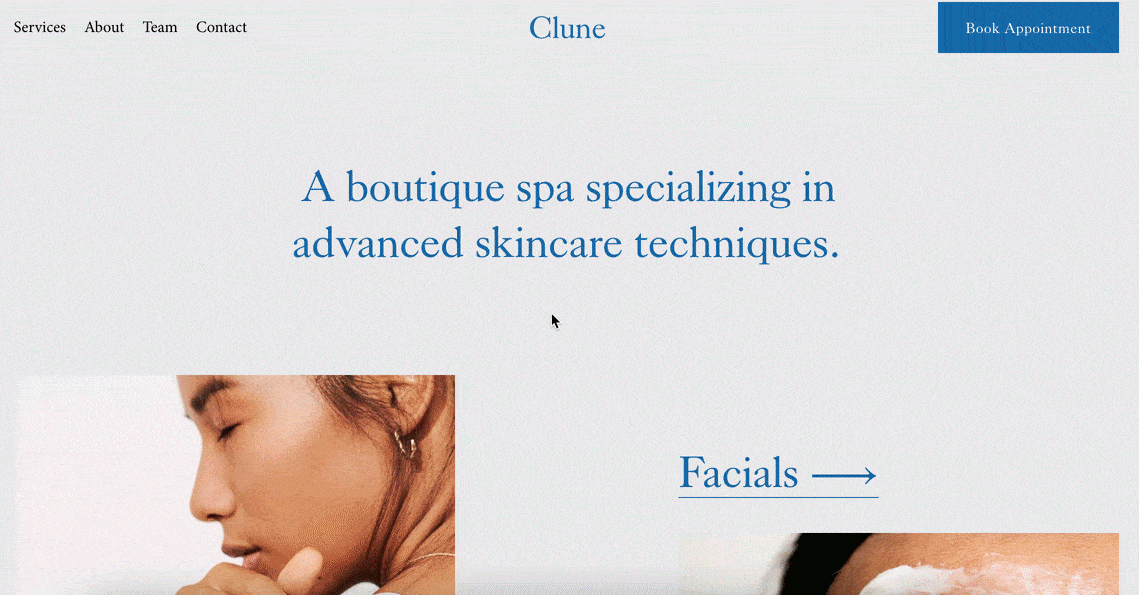 Clune
is actually designed for a physical business that sells services. The layout is great, though, and it can easily be customized for you to sell your skills as an actor. There is plenty of white space and
the use of side-by-side photos on the page is unique
. You could use them to show off your versatility as an actor with photos of you in roles that are wildly different. There are large text links above and below the photos where you can link to other pages that showcase your best roles or reels.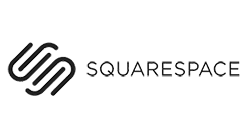 Save up to 30 % on your Squarespace plan today!
Plus get a free domain for one year!
1031 users used this coupon!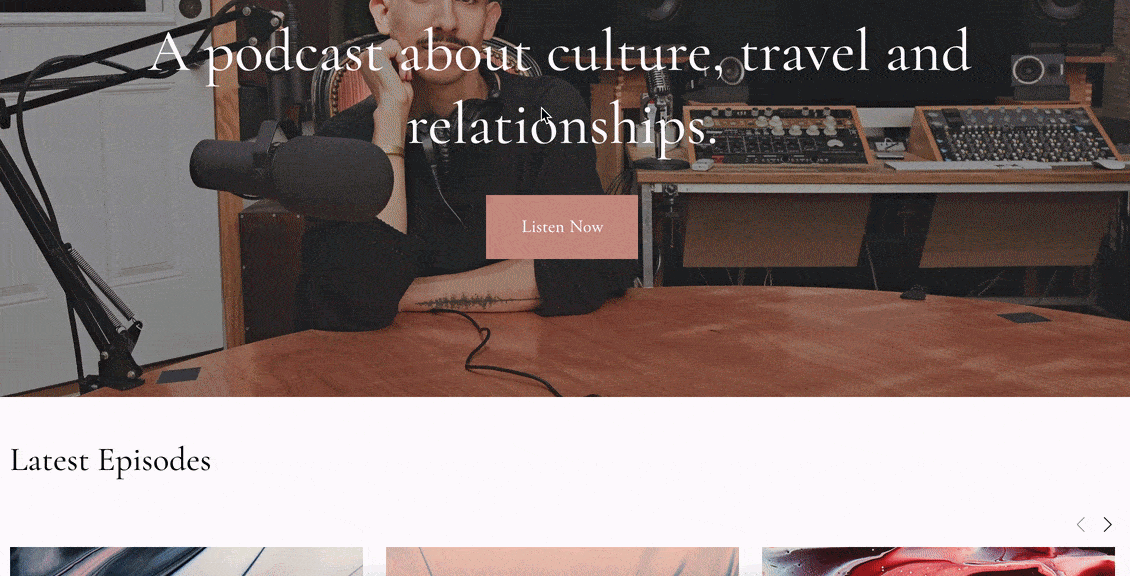 Paloma
is built for podcasters and has embeddable audio, so it would work well for voice actors who want to share clips of their work. Other actors could tweak the Latest Episodes section to
show off your feature roles or performance reviews
, share updates, or post links to your pages. The About and Contact pages have space for lots of text below your photo and tagline to help you tell your story.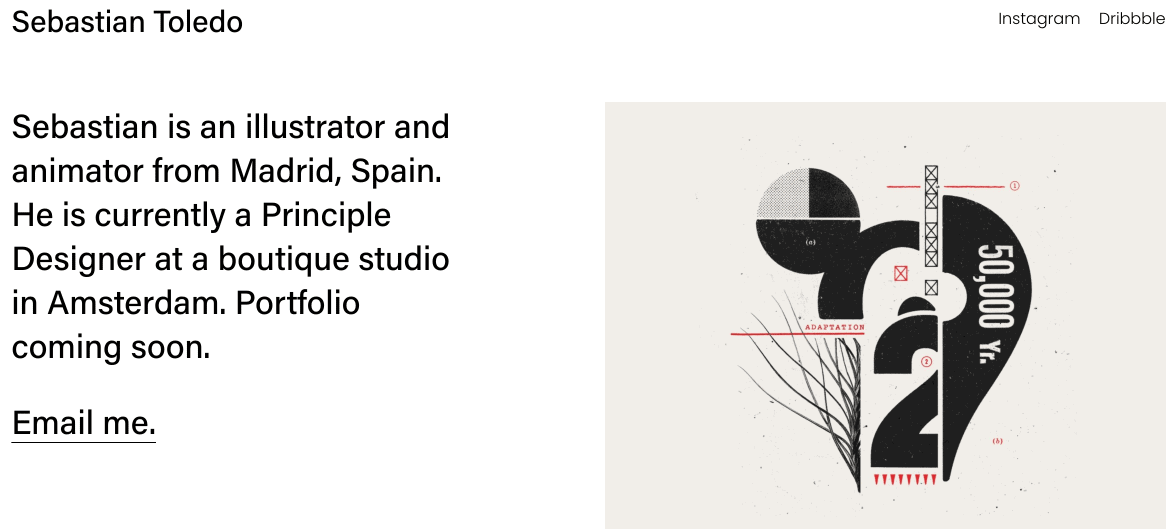 This is a one-page theme that can show off all your strengths in a single efficient, fast-loading page. The two-part top section sets your bio blurb opposite a large photo that grabs visitors' attention right away. Below, there's space to
list your latest and greatest roles
, and the template offers lots of links for agents to get in touch (email, social media).
Toledo
would make a good choice if you wanted a clean-feeling website, or didn't want to be too in-your-face with your headshots.
How to Make Your Website Look Professional and Stand Out
Your acting website must effectively convey your strengths and mirror your identity as a performer. Choose the appropriate template that prioritizes what's most important to you, ensuring casting directors will grasp your desired message from your site. Choose a template design that exudes professionalism. Ensure that key elements such as your headshot and acting resume complement each other effectively, rather than competing, for instance. The Squarespace templates on this list all meet those criteria. And with a little customizing, you can easily elevate your online presence and boost your visibility.
FAQ
Do I need a website as an actor?
Having an online presence is increasingly important for an actor. With a professional acting website, you control what people see, so you're in the driver's seat when it comes to managing your personal brand. A memorable website will help you stand out for current roles and keep your name circulating for future opportunities. To see which platforms can help you get a site up and running quickly, check out our review of the 10 best website builders in 2023.
Is Squarespace good for portfolios?
Squarespace is a great choice for a portfolio website because most of its templates are designed with creatives in mind. They're sleek, pretty, and mobile-responsive, so your images and videos will look great on any device. To read more about this builder's great features for portfolios and other kinds of websites, read our full Squarespace review.
How can I create a website for free?
Squarespace offers a 14-day free trial, but if you want a plan that stays free, I recommend using a builder like Wix or SITE123. For example, Wix has lots of templates available on its free plan, and you'll be able to keep your website up for as long as you want at no cost. That said, Squarespace does have the most professional-looking designs out there, so if you decide to go with this builder after all, make sure to check out our Squarespace coupons to get this month's best discounts. Or, if none of these builders suit your needs, head over to our review of the best free website builders in 2023.
Which is better, Squarespace or Hostinger Website Builder?
While Hostinger is cheap and makes good-looking sites, it's tough to beat Squarespace on its stylish templates tailored for creatives. Hostinger's AI-powered tools are promising, but the builder offers limited customization options compared to Squarespace advanced tools and integrations. To find out more, read our comprehensive guide to Hostinger vs Squarespace.