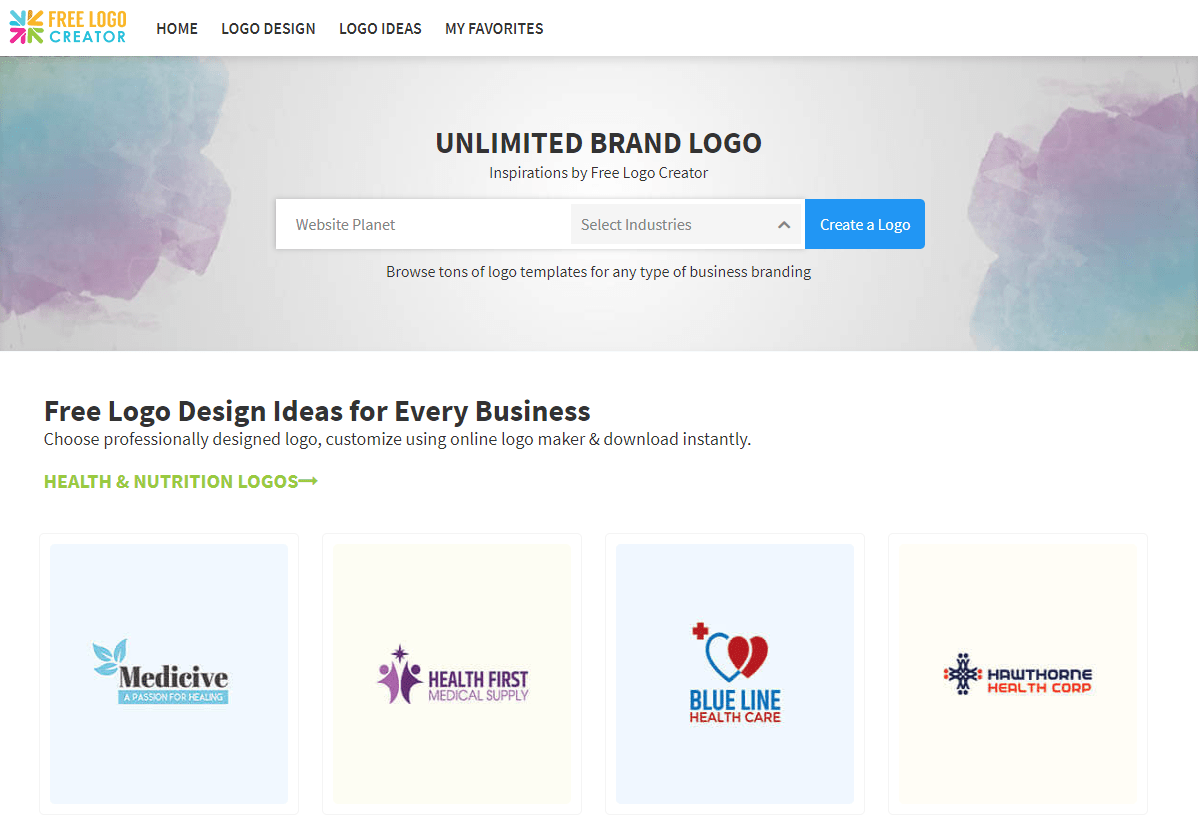 The Best Free Logo Maker I've Used
Free Logo Creator is one of the few similarly-named apps that actually lives up to its name. I can tell you it has no paid plans whatsoever.
It's available only in English, but you can use any language you want, including Chinese and Russian (depending on your chosen typeface). There are over 40 categories of logo templates, too. And I can tell you that I rather like it.
Now just because I like it doesn't necessarily mean it's right for you. And besides, how good can a completely free service actually be? Wouldn't it be easier to just pay $5 USD to someone on Fiverr, and have them make a logo for you?
Well yes, it would, but Free Logo Creator does come with its own advantages and disadvantages to consider. Your mileage may vary. Go ahead and read on to see if this free app has what it takes to compete with its paid competitors (like Wix Logo Maker and Tailor Brands) or even with professional designers.
Note: We ran a contest comparing all of the best and a few of the worst logo design services out there. The logo made by/with the winning service became Website Planet's official new logo. Free Logo Creator didn't win, but you can find out which service did in my in-depth comparison of the top logo design services.