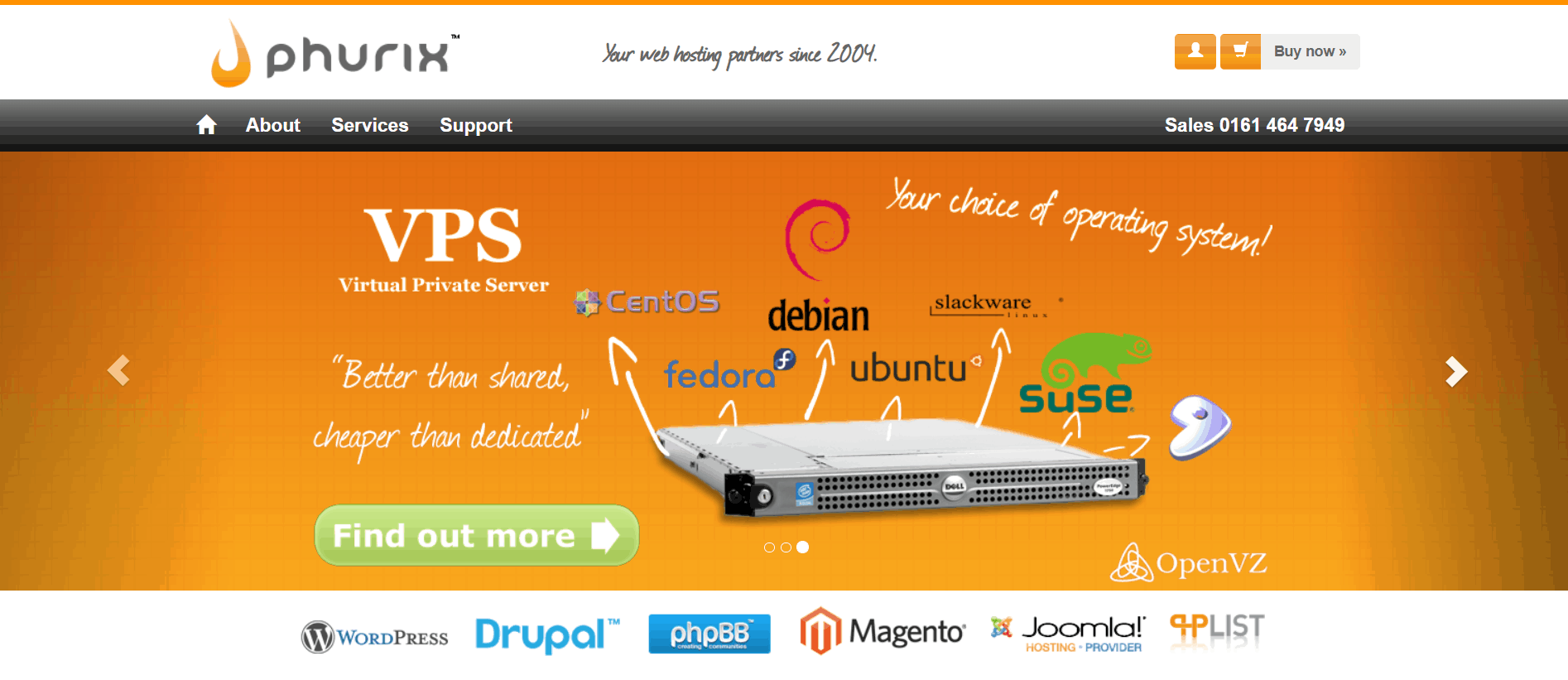 British website hosting provider Phurix was founded in 2004. They do not advertise how many customers they currently work with, but they do
serve customers all over the world
from
servers located worldwide
. Their website and support are in English.
Features and Ease of Use
Phurix offers a full suite of website hosting services including shared hosting, virtual private servers, dedicated servers, and domain registration. Their servers are located in the United Kingdom and around the world.
As standard, their shared hosting packages include the following features:
100% uptime SLA (but see below)
Manual backup with one click
Free .uk domain registration; other paid options available
From 50 to 500 subdomains, dependent on the package
SSL certificates available at additional cost
10 GB to 60 GB bandwidth

I really like how Phurix lists clearly defined limits for its packages rather than using misleading "unlimited" statements like lots of other companies do. For example, their base package includes 100MB disk space, 10GB bandwidth, and 50 subdomains. I know exactly what this means, and I can easily decide if it is enough for my requirements.
Phurix's uptime guarantee is also pretty impressive, but a little confusing. Their homepage implies a 100% network uptime service level agreement on all services, but the shared hosting pages state 99.9% uptime. A quick call to support clarified this apparent contradiction: network uptime is 100%, and shared hosting is the slightly lower 99.9% to allow for maintenance windows. I would have liked their website to have said this, and also to state what compensation is available in the unlikely event that the SLA is not met.
Pricing and Support
Phurix offers three shared hosting packages: personal, family and small business. Unless you're able to stick below the lightweight limits of the personal packages, the prices are quite high when compared to local and international competitors. That said, I'm happy to pay extra if the 100% uptime is guaranteed by a service level agreement.
Be aware that there are added costs on top of the hosting base packages. Domain registration and SSL certificates both come with added costs, which is a pity because many companies are able to include these with their website hosting.
Phurix offers three different billing terms. You can pay up-front for a calendar quarter, for six months, or for a year, but the price stays the same regardless of the commitment. They do offer a 14-day money back guarantee, which gives you a little time to try before you buy.
Customer service options are limited to telephone and email support, and I couldn't find any live chat or Facebook page. Their contact form suggests a response time of up to 24 hours, which wouldn't be ideal for me in case of website issues. Hopefully, this is just Phurix's way of setting low expectations and exceeding them.