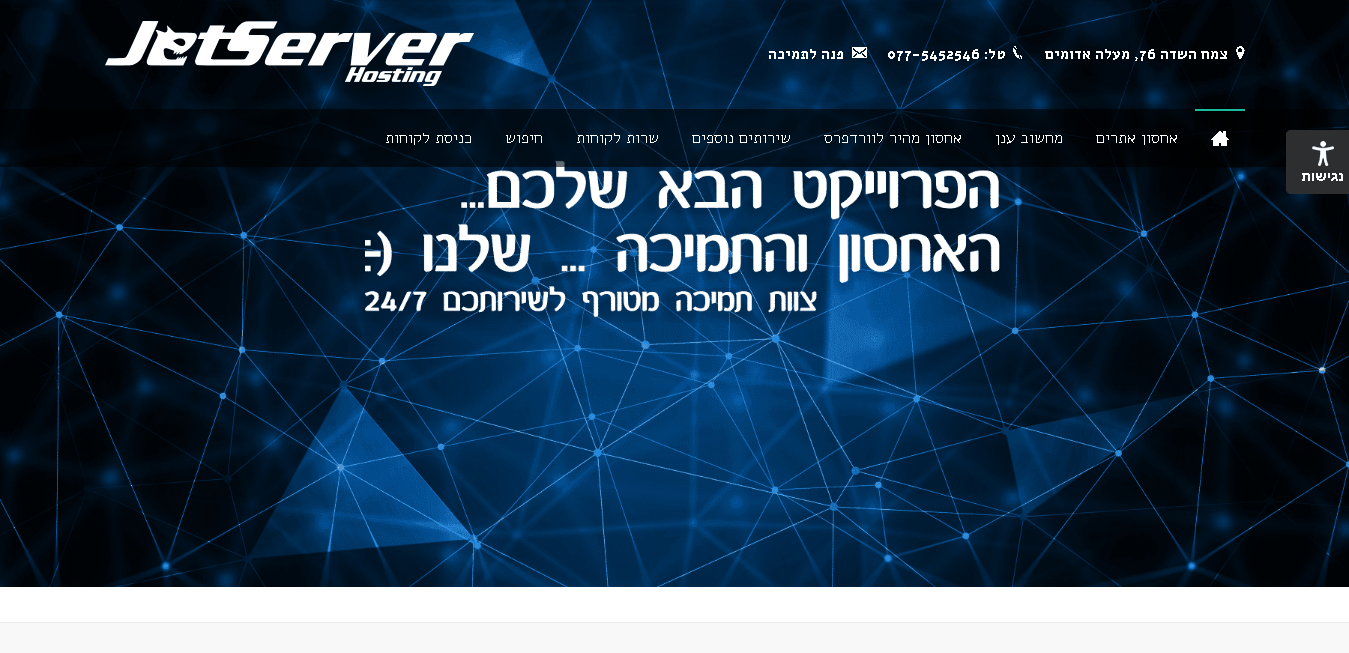 Boasting over a decade of experience, Israel-based JetServer provides numerous services, shared hosting being one of them. It works on the principle of providing fast, reliable, and efficient hosting to its customers. Its dedication to customer satisfaction can be judged by its hosting packages as well as technical support staff, both of which provide great value to customers.
Features and Ease of Use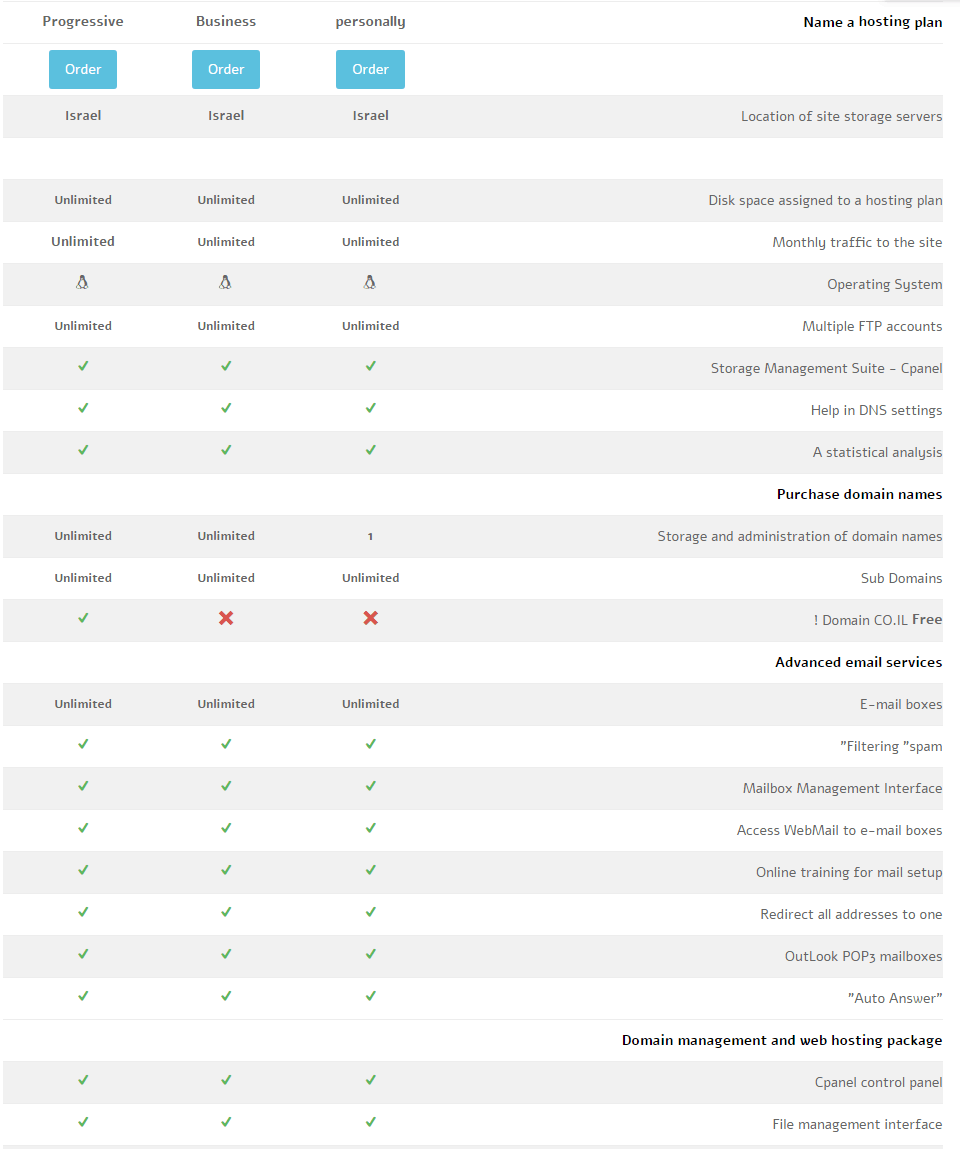 Here's a brief look at what JetServer offers:
Free backups up to 5GB
Domain Registration service available
Unlimited add-on domains
SSL certificates available
Unlimited disk space and bandwidth
CloudLinux OS
MySQL and MariaDB Databases
Standalone DNS per server
Litespeed web servers
JetServer's uptime performance for the last month and year is clearly listed on its website, which gives you a great idea of how reliable its service is. JetServer also claims to have the best backup system in the world where you can create backups independent of the management panel with ease. More importantly, in addition to full website backups, you can also backup and restore individual files, settings, and databases.
When it comes to ease of use, the Softaculous installer is available, allowing you to easily install over 250 applications and scripts on your website. This offers the perfect solution for those that don't have the technical skills to install applications manually.
Staying on the subject of user-friendly applications, one thing that sets JetServer apart from many other hosting providers, and at the same time justifies its rather expensive price tag, is the dedicated hosting offers for WordPress, Joomla, and Magento. If you rely on any of these three applications, you should look at these packages as they're optimized for these applications.
JetServer also allows you to switch between different versions of PHP yourself, with just a few clicks. It puts the latest PHP versions at your disposal which you can then select from the control panel according to your requirements.
Pricing and Support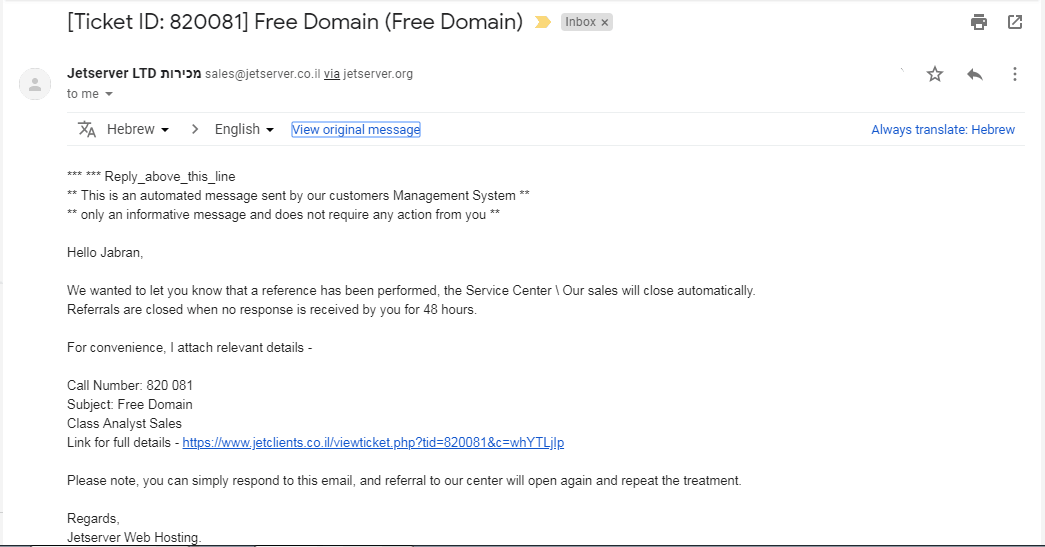 Jetserver's packages are Personal, Business, and Advanced, all of which offer unlimited disk storage and bandwidth. The Personal package is limited to a single domain but comes at an expensive price tag, as you can easily expect an unlimited add-on domain hosting account elsewhere for that price.
The remaining two packages do offer unlimited add-on domains, but the price increases accordingly making JetServer quite an expensive hosting option for customers. While all the packages include SSL certificates, only the Advanced package offers a free .co.il domain.
According to JetServer's own recommendations, the Personal package is perfect for a single website and blog owners, the Business package for multiple website owners, and the Advanced package is designed to meet the demands of commercial websites.
JetServer has a professional support staff that can be reached by email, telephone, and a ticket support system. It has two PHP programmers in its customer support team, enabling the support team to give you the best technical support you need. However, I was disappointed by the ticket support system because despite contacting them twice, I never received an answer to my query. There is also a decent knowledge base section, for self support.
How much does JetServer cost?
JetServer offers plans from $11 to $24. The price depends on which type of hosting plan you choose. You can see the updated pricing table (updated weekly) below.

Which JetServer plan should I get?
My recommendation is to start with a cheaper plan. You can always upgrade later on. JetServer can help you with the migration to a more expensive plan. The increase in visitors many times takes longer than expected and you shouldn't pay a lot of money until the need arises. Of course, your needs may vary, and you can consult with a hosting expert from JetServer
here
.
How good is JetServer's customer support?
JetServer is not ranked as one of our top web hosts. But that can also be a result of JetServer being a small, under the radar, hosting provider. There are advantages to a small hosting company – as a customer, you are more important to them. You can also check out our comparison of the
most popular web hosting services here
.