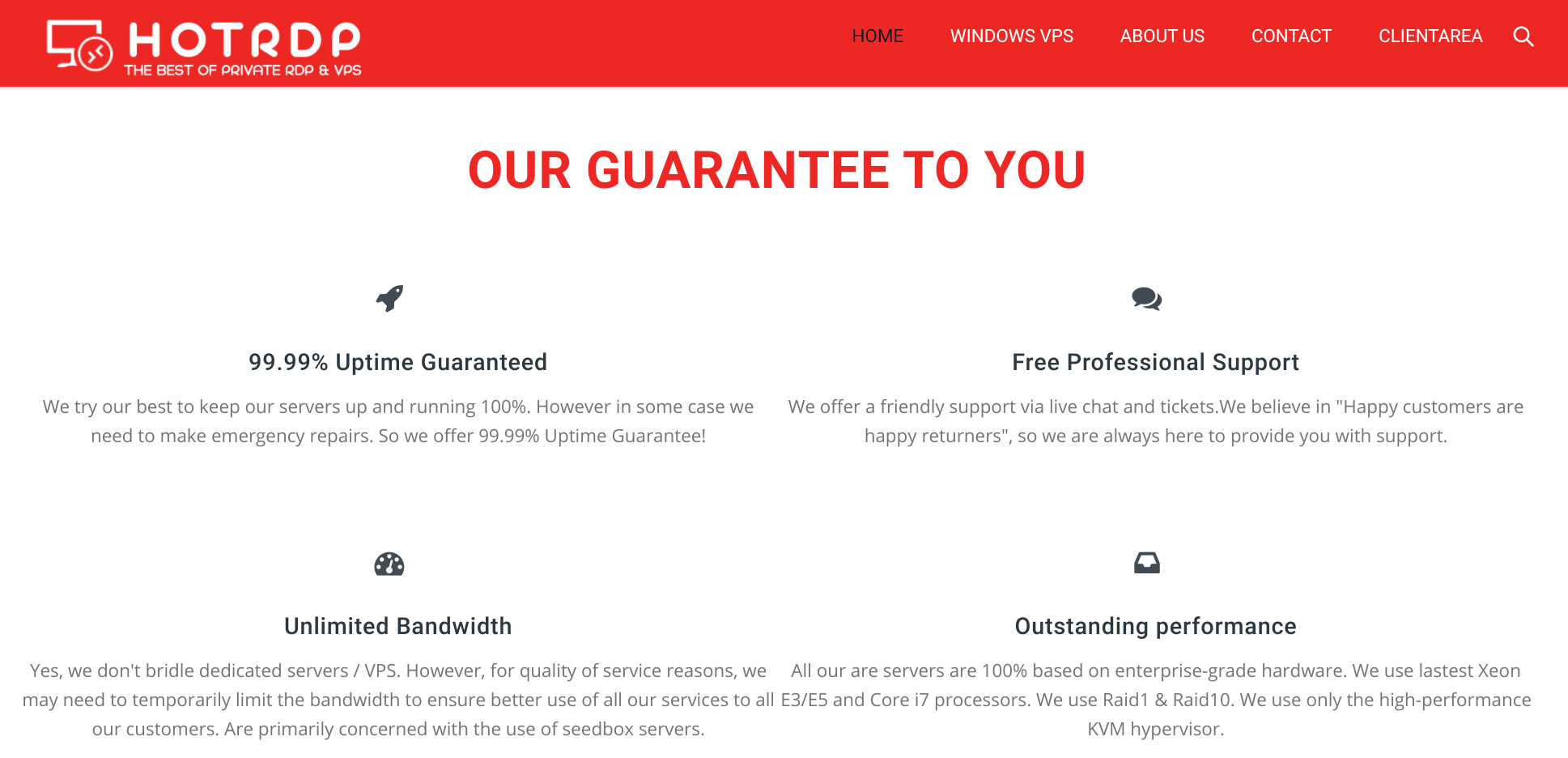 HOTRDP's data center was set up in 2007 to house dedicated and virtual servers (although I can no longer see any evidence of dedicated servers on this host's website). Currently, HOTRDP's English-language website sells Windows virtual servers that can be accessed via the remote desktop client app, hence the "RDP" part of this host's name.
Features and Ease of Use
HOTRDP offers four RDP plans each for France, Russia, and the U.S.A. It also offers four encoding RDP plans.
The "USA RDP" plans provide you with:
Windows Server 2012
Intel Xeon processors with 2 to 6 cores
25 GB to 150 GB SSD storage
2 GB to 10 GB RAM
200 MB to 1 Gbit port speed
Full admin access gives you complete control of your server, and botting is allowed, so you can easily run traffic bots.
HOTRDP's website assures us that its servers are 100% powered by certified green renewable energy sources, so you could help save the planet by choosing this host. Performance is not compromised, thanks to a combination of the KVM hypervisor and RAID storage (which also helps guard against disk data disasters).
Unfortunately, HOTRDP's uptime isn't clear. Some web pages say it's 99.9% and some say it's 99.99% (which is actually a big difference), but I couldn't get customer services to clarify.
Pricing and Support
This host's Windows virtual servers are cheap, and you can pay for them monthly in U.S. dollars via PayPal. Due to the cost of setting up your server, HOSTRDP offers no money-back guarantee.
Support is poor. There are no self-support resources apart from a few frequently asked questions. The live chat always appears to be unavailable, and my attempt to submit a support ticket was rewarded with the message "No support departments found. Please try again later":