The Best Logo Design Services in 2019
•

A professional, unique logo no longer has to cost a fortune

•

Compare the top services to find the perfect solution for your needs

•

Run a contest on a crowdsourcing platform and choose from many options

•

AI-based logo generators let you easily design your own logo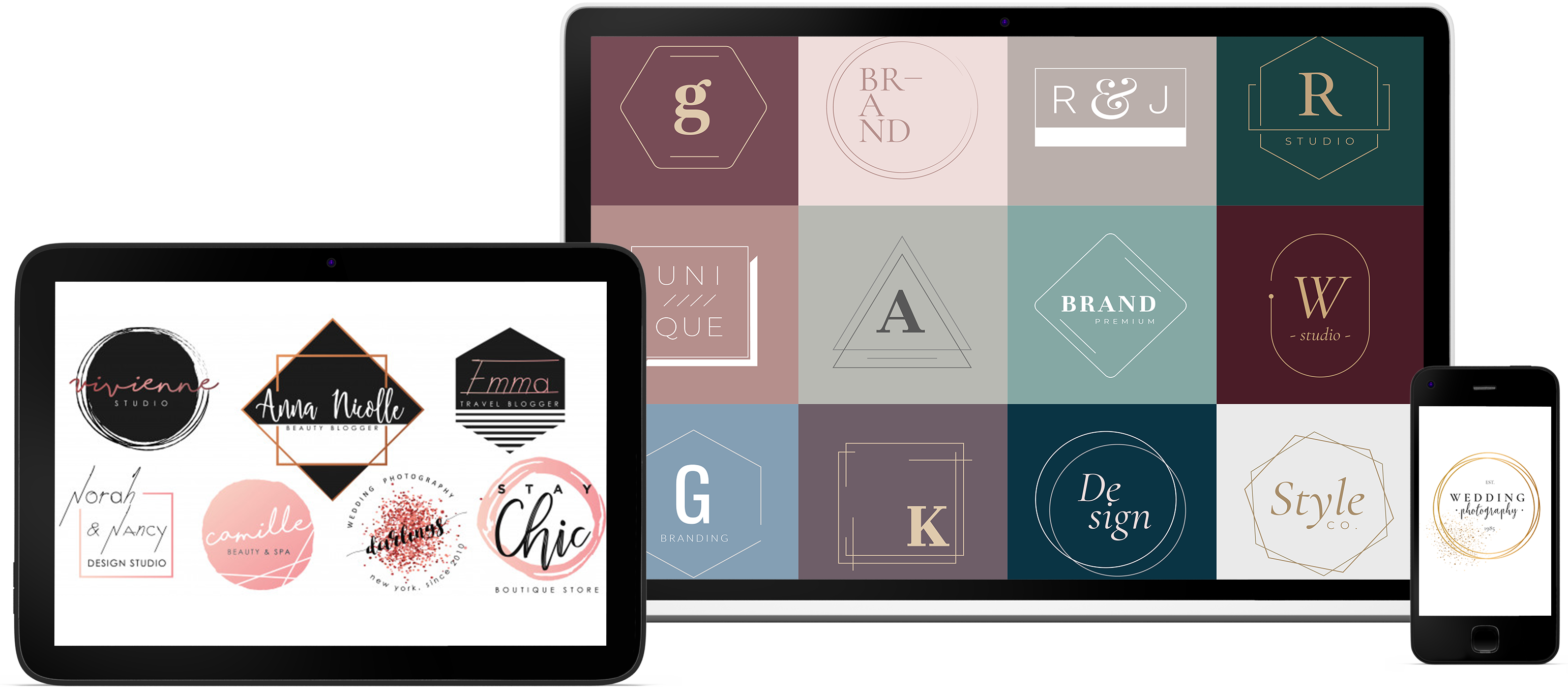 Last Updated: September 2019
Disclosure
Latest User Reviews
Tailor Brands is awesome! It's a quick, affordable, easy tool for branding! I love my logo and it was cool creating it. I had a small issue and customer service was quick and helpful and I consider them a 100% trusted brand that I will refer to all m Read more y friends, family and people in my industry. Thank you Tailor Brands! -Heather Cisco

Wix is one of the best, if not THE best website, logo makers currently on the market. It is easy to use and easy to understand (for beginners/first time users). It is my preferred choice and I recommend it to anyone in need of a website or logo... Read more

Of course nothing (that involves hundreds or thousands of people doing business) can be 100% perfectly good, but if you're a serious buyer who takes time to spot the right seller, offering the appropriate price for the service, Fiverr is a complete b Read more reeze, and for sellers who are determined to offer the best possible services and customer care, its easy to grow extremely rich in a few months through Fiverr; clean, honest and robust earnings! I have worked through Fiverr for a few months, and it has been so profitable and most importantly, I love it that all my clients like what I do and are 100% satisfied with what I offer. Kuddos Fiverr!!
Frequently Asked Questions
What is the difference between a graphic designer and an AI designer?
While a graphic designer is someone you hire to do your design work for you, an artificial intelligence (AI) powered logo maker is basically a type of software that uses algorithms to generate your logo based on your personal preferences. Working with a graphic designer can be a lengthy or complex process that typically costs a bit more. An AI designer is a quick and affordable solution, allowing you to take control over most aspects of your logo design.
What are the advantages of hiring a graphic designer?
A professional designer can work with you to create a custom logo based on your specific needs. While artificial intelligence is getting pretty smart, sometimes it's best to be able to talk to another human and explain exactly what you want. Maybe you have no branding experience and you're not confident in your ability to design your logo on your own. Maybe you're just not really sure what you want. A good designer already knows what "works," and can use their knowledge and experience to come up with a creative, original idea for your logo and then tweak it according to your personal preferences.
What's the best way to get a professional logo on a budget?
An attractive, unique logo no longer has to come with a big price tag. DIY logo makers offer a perfect solution for bloggers, freelancers, or small businesses just starting out. For a very reasonable fee, you can get a high-quality logo, including various file formats. If you'd rather have someone else do the work for you, you can choose from a wide variety of designers for hire on a freelance website. It may take a little digging, but you're sure to find the perfect designer who can meet your budget.
Where can you put your logo?
In this day and age, logos are everywhere – from websites and social media to huge billboards. Many top logo design platforms offer printing services, allowing you to print your logo on branding material like business cards and packaging, or merchandise you can sell or give away to your customers: everything from T-shirts and tote bags to book covers and beer labels. Some platforms also offer additional branding services, such as building your website or creating a social media campaign for you. The possibilities are endless.
How do you fill out a logo design brief?
When working directly with a graphic designer, it's always a good idea to provide them with as much information as you can. Tell them about your brand values and your target audiences. Information about how you intend to use your logo (e.g., your website, a mobile app, social media, printed material) can be extremely helpful – it's also a good way to ensure you get all the file types you may need. If you already have an idea in mind for your logo, try to describe it as best you can. You can also provide your designer with examples of logos you like, to give them an idea of your personal taste.
Ready to get started?
Go back
to the top of the page to see our top website builders.