If you're looking to build your first website, saving money is probably at the top of your list of priorities. Do a quick Google search, and you'll find numerous free website builders offering a fast and easy way to help you.
What a deal, right? But not so fast, my eager budding webmaster. The truth is that you're going to run into a ton of caveats when using a free builder.
The biggest issue with free builders is ads. Since you aren't paying to use the website, companies assume that you'll have no problem with shilling their website. Maybe some of you don't, but for most of us, we don't like being blasted with ads when we visit websites, and we don't want to put our visitors through the same torture. Companies offering free website builders know this, and that's why they offer paid alternatives that don't force ads onto your visitors.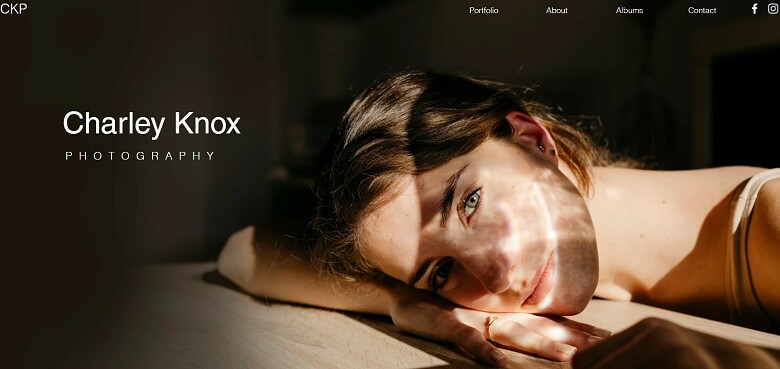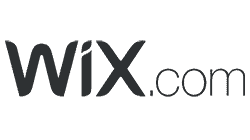 Get a FREE domain + hosting with any Wix annual plan!
This exclusive offer is only available for your first purchase.
46 users used this coupon!
Wix is one of the most popular free website builders in the world, and everywhere you turn you'll see how "easy" it is to build your website. While that's true, using the free version comes with a couple of significant drawbacks. First, you're going to be stuck with a subdomain of Wix.com. Next, and perhaps most important, your website is going to be littered with ads from Wix.
These ads are hardcoded and forced onto your website. The only way around them is by upgrading to at least Wix's paid Combo plan. Note that Wix offers a Connect plan that allows you to use your own domain name, but your website will still display Wix ads.
When you upgrade to at least the Combo plan, you'll get all of the following:
3GB or more of storage
2GB or more of bandwidth
30 or more video minutes
Free domain for one year
In some cases, a premium plan will unlock certain templates. While over 500 of Wix's templates are free, some require a subscription. E-commerce templates are the most common example.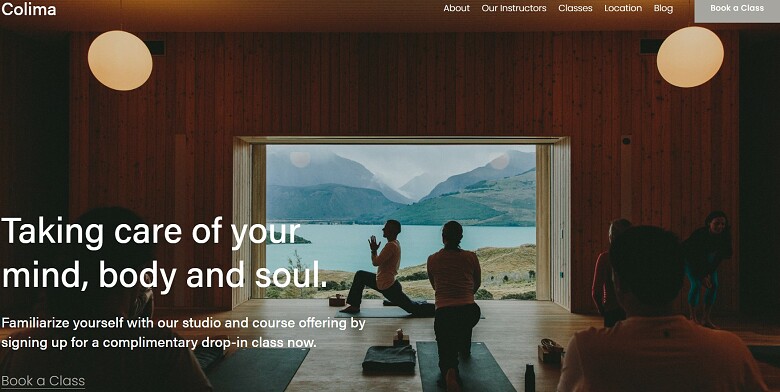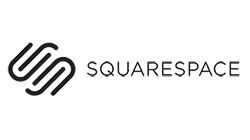 Save up to 30 % on your Squarespace plan today!
Plus get a free domain for one year!
1031 users used this coupon!
Squarespace is often praised for its striking templates. These designs come with the space to present your work in the best possible light, but you can pick any template – even if it's not specifically built for your niche – and make it yours with a few tweaks.
The block editor lets you choose from a series of page layouts and gives you plenty of freedom to customize the look of your site.
The page elements (buttons, headers, etc.) snap to a grid, so you can't place them anywhere you'd like – but there's an upside to this limitation. Squarespace's layouts are well-thought-out, and when you work according to the grid, everything stays neat and aligned, without distracting visitors from the real star of the show – your work.
Squarespace has a series of eight different gallery layouts to display photos of your products or services, in addition to layouts for appointment scheduling, contact forms, customer reviews, and more.
Unfortunately, there isn't a free forever plan, but Squarespace does offer a 14-day free trial.
Thanks to its AI technology, Jimdo can take you from sign-up to finished website in a swift three minutes.
The AI feature is called Jimdo Dolphin, and it works by asking you a few questions about your business and design preferences. The result is a very basic website, but you can have it up and running in no time.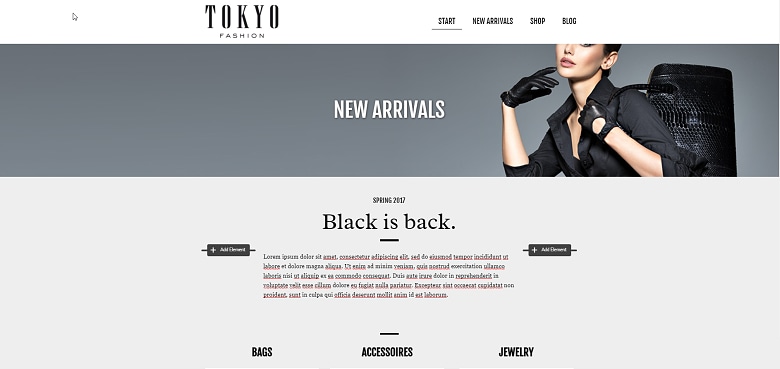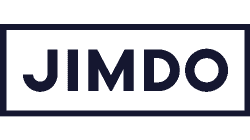 Jimdo is now only $9.00 per month!
Sign up for an annual plan and enjoy the savings.
365 users used this coupon!
If you don't want to use the AI tool, you can manually select a template to get started. Jimdo's templates look good, though I wouldn't say they're quite as nice as the ones you'll find on other website builders like Wix or Squarespace. On the plus side, Jimdo's templates are mobile-responsive, so that's one less thing you have to worry about.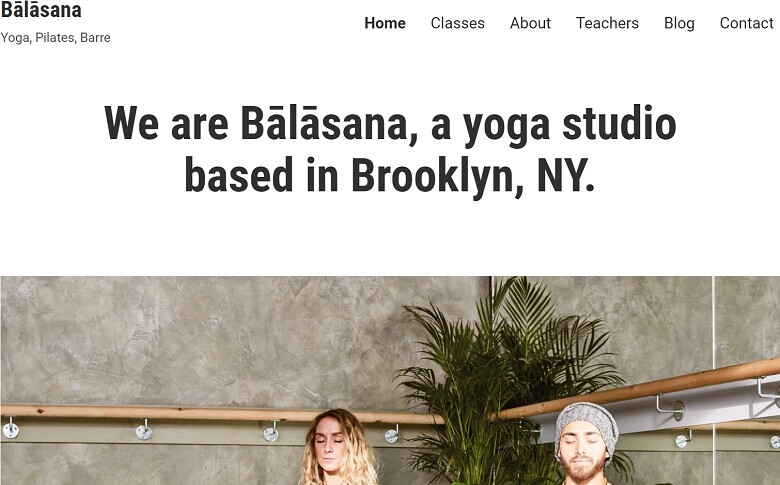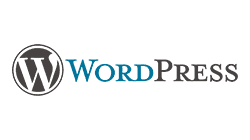 Get a FREE domain + hosting with any WordPress annual plan!
This exclusive offer is only available for your first purchase.
1500 users used this coupon!
WordPress.com is another popular free website builder, especially for bloggers. The problem with the free version is that you're going to run into the problem of ads. Both standard ads and banner ads will be prominently displayed on your website, making your blog a running billboard for other companies.
What's worse, you're not allowed to monetize your website with WordPress' free version. You can make them money, but you have to find another way to pay your own bills. Also, you won't have a customized domain name, but rather a WordPress subdomain. And if you have any problems, good luck with support, as free users get only community support.
The easiest way to get around these limitations is by upgrading to a paid plan. If you upgrade to the Personal plan, you'll get a custom domain name, email and live chat support, and double the storage of the free subscription. Best of all, you won't have WordPress ads on your website.
However, you still won't be able to monetize your website. To do that, you'll have to upgrade to Premium. Upgrading to Premium or better also unlocks access to Premium templates.
SimpleSite is another popular free builder because it's targeted at beginners looking to easily create their first website. Like every other builder on this list, SimpleSite's free version is going to plaster ads on every webpage of your website, and you're going to use a SimpleSite domain name rather than a custom one. Also, your design options will be very limited, and your account won't come with an email address.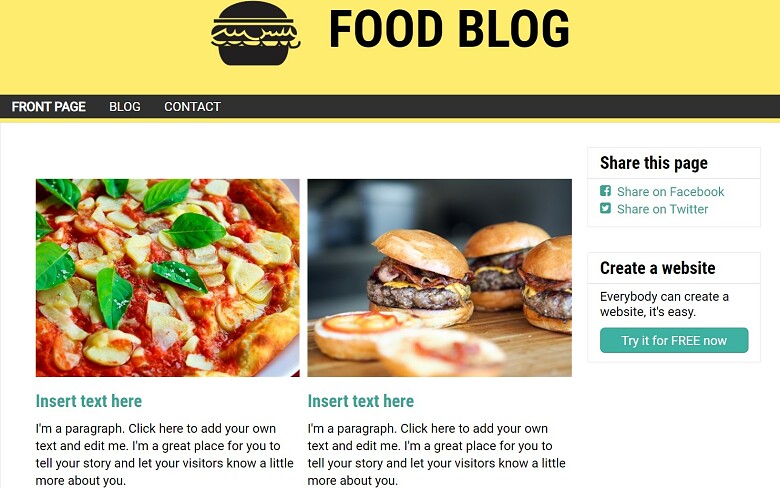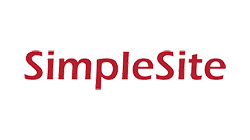 Try SimpleSite for FREE for 30 Days days!
See if it's right for you - no credit card required.
101 users used this coupon!
Upgrading to a paid account is going to take care of the ads issue, and you'll also get a free domain for a year. You'll unlock all design options on your templates and receive five email addresses. The biggest selling point for SimpleSite is that paid plans have no limitations on media. You get unlimited images and video minutes on all paid plans.
You Don't Get a Free Website — You Become an Unpaid Salesperson
Those looking to create a website for the first time are often lured in by website builders offering free websites because they want to save money. Who wouldn't want to get a website for free? It almost sounds too good to be true!
That's because it is too good to be true.
While your website will not incur you any monetary cost upfront, the costs of using a free website are high. For starters, you won't get your own brand identity. You're the equivalent of a tiny chapter in a large novel, and chances are that many people will never read you, no matter how great your website looks.
Next, when you use a free website, you'll become an unpaid salesperson for the company. If someone happens to come to your website, they will be blasted with ads for the website builder. Instead of advertising your brand, you're forced to shill the website builder.
Your best option is to go with a paid version of the website builder. You'll be able to showcase and promote your brand, and in all cases, you'll unlock extra features such as increased storage and bandwidth, enhanced templates, additional design features, and more. All free website builders offer premium plans, and most provide affordable plans for beginners. While a free website is appealing, in the long run, it will cost you less to go with a paid subscription.
| | | | |
| --- | --- | --- | --- |
| | Cheapest Ad-Free Plan | Standout Feature | |
| Wix | Combo | Hundreds of free apps and templates | |
| Squarespace | Personal | High-quality templates and features | |
| Jimdo | Start | AI technology that helps you expertly create your site | |
| WordPress.com | Personal | Comprehensive builder with hardly any limits | |
| SimpleSite | Pro | Incredibly simple website creation | |