LogoJoy Review
Overview
LogoJoy's mission is to "help every entrepreneur in the world get off the ground." By considering your style and color preferences, LogoJoy's AI-based design generator makes creating a logo fun for anyone. The process is fast and simple, and your choices lead every step of the way.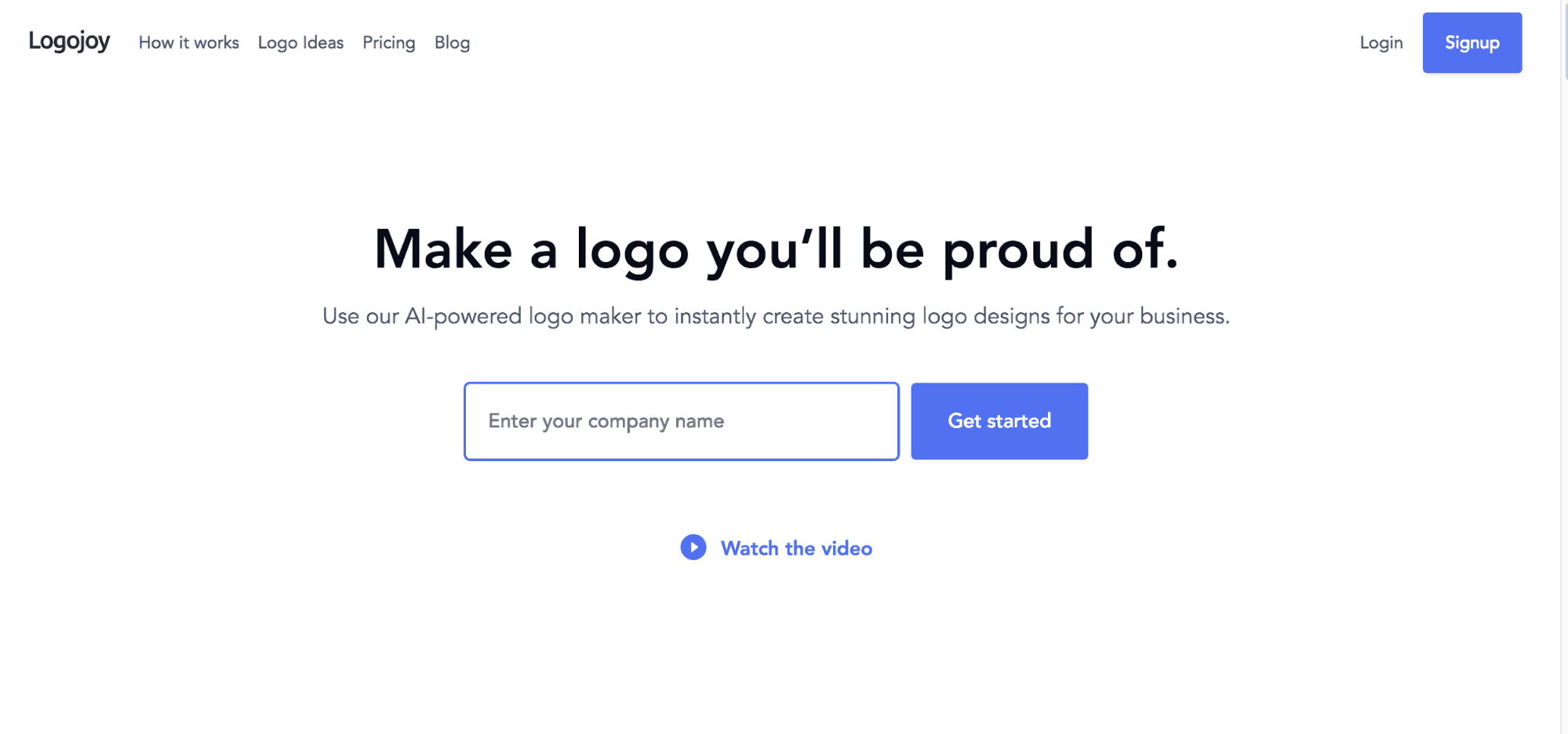 Features
Logo Generator
LogoJoy is AI-based. After typing in your company name, you select your industry. Then just choose up to five logos you like from a large selection, pick your color preferences, and search for icons to include in your logo by keyword.
Editing Screen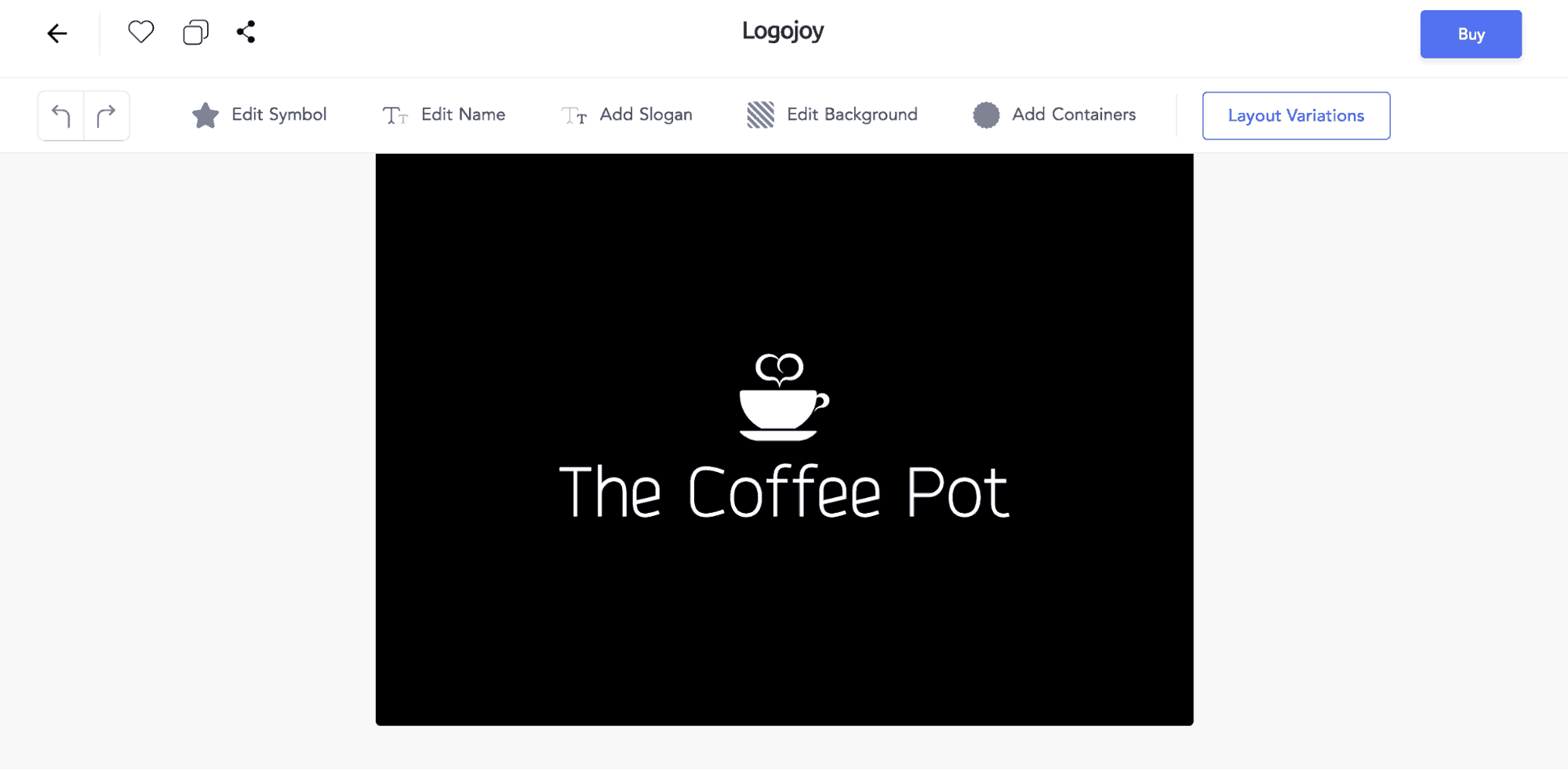 The design generator then creates several logo designs, any of which you can edit before purchasing. On the editing screen you can make changes to the icon and background color, add a container (a shape underneath or around text), and various other elements.
I loved that the design generator was user-friendly and gave me full control during the whole process; I made all decisions, but never felt overwhelmed.
Design Consultation
You can buy a plan that includes time with a designer. However, the designer only builds on what you've created. That's not necessarily a negative, but it's a less "custom" experience than what other logo design services offer.
Ease of Use
LogoJoy's user interface is extremely intuitive. When you reach the editing screen, everything is clearly labeled. If you decide you want to make major changes to the logo while on this screen, there's a big "Browse Layout Variations" button at the bottom of the screen that makes it easy to do.
This button appears when you want to change individual elements, too, so never would you have to start building your logo from scratch after making a mistake.
Some customers have been disappointed by the fact that you can use only one icon per logo. Others found it difficult to create a matching color scheme.
Support
LogoJoy's customer support is impressively straightforward. A chat feature clearly tells you whether or not a representative is available. It's easy to find names and even see the faces of the people helping you. There's even a FAQ section built right into the chat, so if it's after hours for live chat, you can search for an answer yourself.
Support reps respond professionally to customers who mention order issues on review websites outside of the LogoJoy website. This shows initiative; they actively seek to help customers.
Ironically, their own website is a different story. The chat box promises a response in under ten minutes. I waited over an hour and received no reply beyond an automated response to look elsewhere. I was also disappointed that they claimed to be available by phone, but I couldn't find a number anywhere on the site.
Pricing
LogoJoy offers three packages with three different price points. With the most basic plan, you receive just one file. The most popular plan includes high-resolution files and files you can edit in photo-editing software, unlimited changes, brand guidelines, and tech support. A third plan features time with a designer that can also be purchased as an add-on to other plans.  Social media kits and business cards are available to add on to packages as well.  
Summary
LogoJoy claims to have "more premium logo fonts, logo icons, and logo graphics than any other logo maker out there." But what makes it exceptionally unique is their AI-based concept and design process. I love that LogoJoy provides customers with a customized yet simple design process. Making changes is easy, especially for those less artistically inclined.
Pros
Custom design experience
Easy-to-use editing tools
100% satisfaction guarantee
Branding and social media information available
Cons
Designers only tweak logos you've already built
Phone number difficult to find
One icon per logo