At some point in your life, your parents would have undoubtedly shared this sage bit of advice:
"There's no such thing as a free lunch."
Regardless of whether you pay money or not, you'll always end up paying in the long run.
Free hotel breakfasts are added into the room rate, free puppies require a tremendous amount of upkeep, and free holidays involve sitting through a high-obligation sales pitch.
And while free website hosting won't cost you a dime, you'll end up paying in other ways. (On a related note, check out our blog post on The Real Price of Free Web Hosting Plans here.)
Free Website Hosting: What's the Catch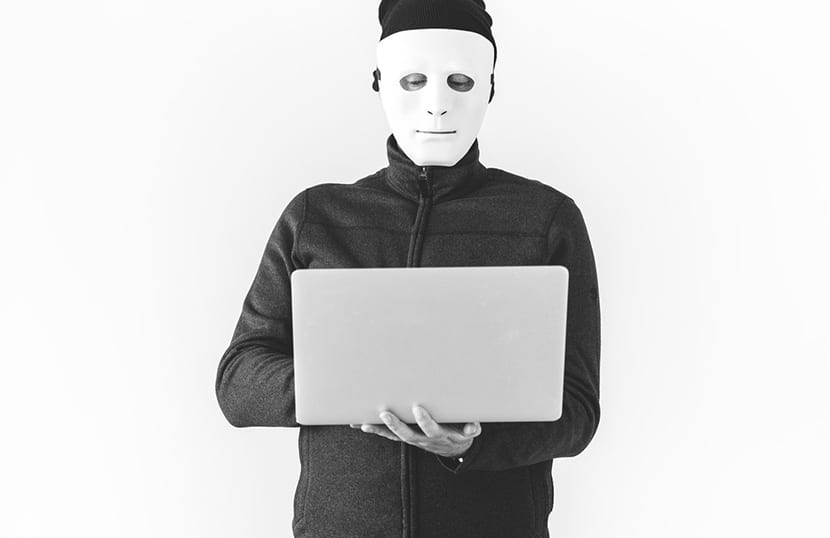 Another sage piece of advice your parents probably told you is that "you get what you pay for."
And when you don't pay anything, you don't get much in return. Consider the following drawbacks to free web hosting:
Your website will be more vulnerable to attack and downtime
Highly limited resources will restrict traffic and result in slower webpage load times
Customer support is (almost always) non-existent
Your search engine rankings will suffer as Google isn't fond of free websites
Your domain name will look amateur or – even worse – scammy
The biggest catch, however, are the ads. In an effort to recoup the cost of their resources, most web hosts will overrun your website with a swarm of spammy pop-ups and banners. Oftentimes, these promote dubious businesses or outright scams, which in turn creates distrust in your website.
Who Would Consider Free Website Hosting and Why?
I'm not here to warn you off free web hosting. In fact, I've been running a personal blog since 2014 without paying a cent.
But that's about as far as free web hosting should go: blogs or informative websites that pertain to personal or non-profit interests.
Anything even remotely business-related should be hosted on a paid service, for all the reasons outlined above. After all, shared hosting requires a modest investment of just a couple of dollars per month.
But if you'd like a website that you don't expect to monetize, or perhaps you don't yet have access to an online payment system, then free hosting is the way to go.
Some Free Website Hosts to Consider
FreeHosting
As you may have guessed from the name, FreeHosting's core business revolves around their free web hosting service. The company is ideal for users who expect a high level of traffic as they offer unmetered bandwidth, so long as users comply with their Fair Use Policy.
With FreeHosting, you can enjoy these perks:
Own domain hosting (you can use your own domain if you have one)
10 GB of disk space
Unmetered bandwidth
One email account
One MySQL database
cPanel
A website builder with 170+ templates
For a monthly fee, you'll get unlimited disk space, email accounts, MySQL databases, a range of premium features and – best of all – no ads.
000webhost
000webhost has one particularly exciting feature that makes them stand out from the crowd: the absence of ads!
Better yet, you can even add your own ads to make money online.
But how could a free web host possibly survive without this essential revenue stream?
A portion of their 17 million strong user base voluntarily donates a small amount each month to keep the platform running. Furthermore, happy customers often upgrade to 000webhost's paid packages to receive extra benefits.
That said, given that they've got no pesky advertisements, the inclusions are less impressive than other options:
Own domain hosting
1 GB of disk space
10 GB of bandwidth
No email accounts
PHP and MySQL database support
cPanel
99% uptime
Free Website Builder and WordPress Auto Installer
Two upgrade options are available, with the best including unlimited disk space, bandwidth, email accounts, and databases, as well as weekly backups, 99.9% uptime, live 24/7 support, and a free domain.
Awardspace
Awardspace started out offering free LAMP hosting (Linux, Apache, MySQL, and PHP) way back in 2003, and since then their service has evolved significantly.
Remarkably, their service features 24/7 customer support and zero ads with their free hosting plan: two crucial factors most providers only offer to paying customers.
Awardspace claims their 99.9% uptime is the best in the free web hosting space, while SSD-equipped servers promote faster webpage load times.
However, note that the bandwidth cap may not be enough for many users. Furthermore, their servers are based in Germany and Bulgaria, which means they're optimized for Europeans.
You get the following with Awardspace's free hosting plan:
One free domain with dx.am extension and three subdomains
1 GB of disk space
5 GB of bandwidth
1 custom domain email account
1 MySQL database
A guaranteed 99.9% uptime
Free Zacky Website Builder and WordPress / Joomla Installer
Upgrading will increase the bandwidth, disk space, email accounts, and databases.
Is a Free Website Host the Way to Go?
For first-time bloggers looking to host a personal webpage or future e-commerce entrepreneurs after their first taste of the online world, free web hosting can indeed serve as a viable entry point.
Above all else, these services are designed to be easy to use and maintain. Through them, groups such as sports teams, small charities, and other special interest clubs could quickly publish a serviceable webpage for free.
Users without access to online payment platforms can also benefit from free web hosting. For many in developing countries, creating a PayPal account or obtaining a credit card is a cumbersome task.
For a serious startup or an established online business, however, free hosting just isn't the way to go. The lack of a dedicated domain and the presence of unwanted ads build consumer distrust in your brand, while limited resources make it difficult for customers to access your website consistently and quickly.
When Should I Switch to a Paid Service?
The simple answer is to upgrade when your resources start to be insufficient. If you need more bandwidth or notice unacceptably poor speeds or uptime, it's time to consider those premium packages.
Remember, investing a few dollars each month in a paid service will pay dividends to even the smallest online business.