website builder
? And, how is it any different from a
website developer
?" It's easy to see how the subtle difference in these two terms can be confusing for those new to this space. However, understanding the difference between the two is absolutely crucial, as they provide vastly different approaches to creating your website.
What is a Website Builder?
A website builder is a software platform that allows its users to build a website without having to rely solely on coding
. Generally, website builders allow you to create and design a website without using any code; however, some builders allow you to modify or extend your website further with code if you're capable of, and comfortable with, using it. A typical website builder provides a dashboard-like interface you use to create and customize your website's webpages. The most important components of this interface are the following:
Preview panel. This panel contains a live preview of your website so you can see the effect of the changes and what your website will look like as you make them. This panel may or may not have drag-and-drop functionality that would enable you to literally drag elements into various positions using your mouse.
Styling options. There should be one or more panels displaying many of the settings that affect the style of the webpage you're editing. These panels usually sit at the sides, bottom, or top of the dashboard, and often contain settings for changing colors, fonts, and other styling options.
Back-end and admin. Most website builders also provide the functionality to create or remove webpages and blog posts, manage a store, install additional features, and more. It may also provide account management tools, if applicable. You can usually swap between the builder/customizer and these behind-the-scenes settings at will.
Here's an example of Weebly's builder, with the preview and drag-and-drop panel in the middle, the style options to the left, and the back-end and admin settings at the top: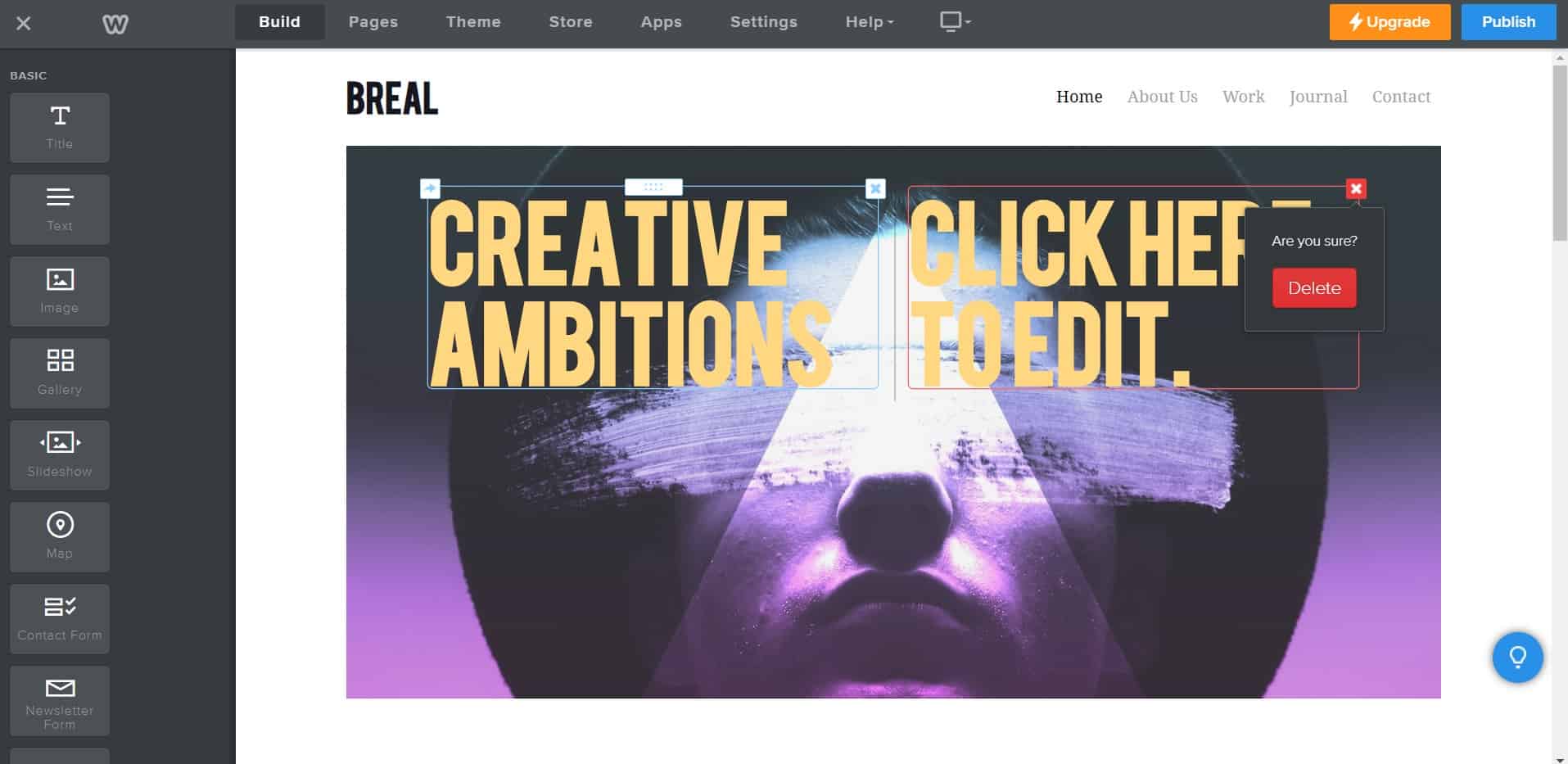 Weebly is a popular builder, known for its drag-and-drop interface and extensive menu options. To learn more, read our
expert review
.
Another features almost all website builders rely on is that of templates, also called themes.
These are premade layouts and designs for the webpages of a website. Users can choose a template or theme as the default layout for their website, which they can then use as a starting point for customization.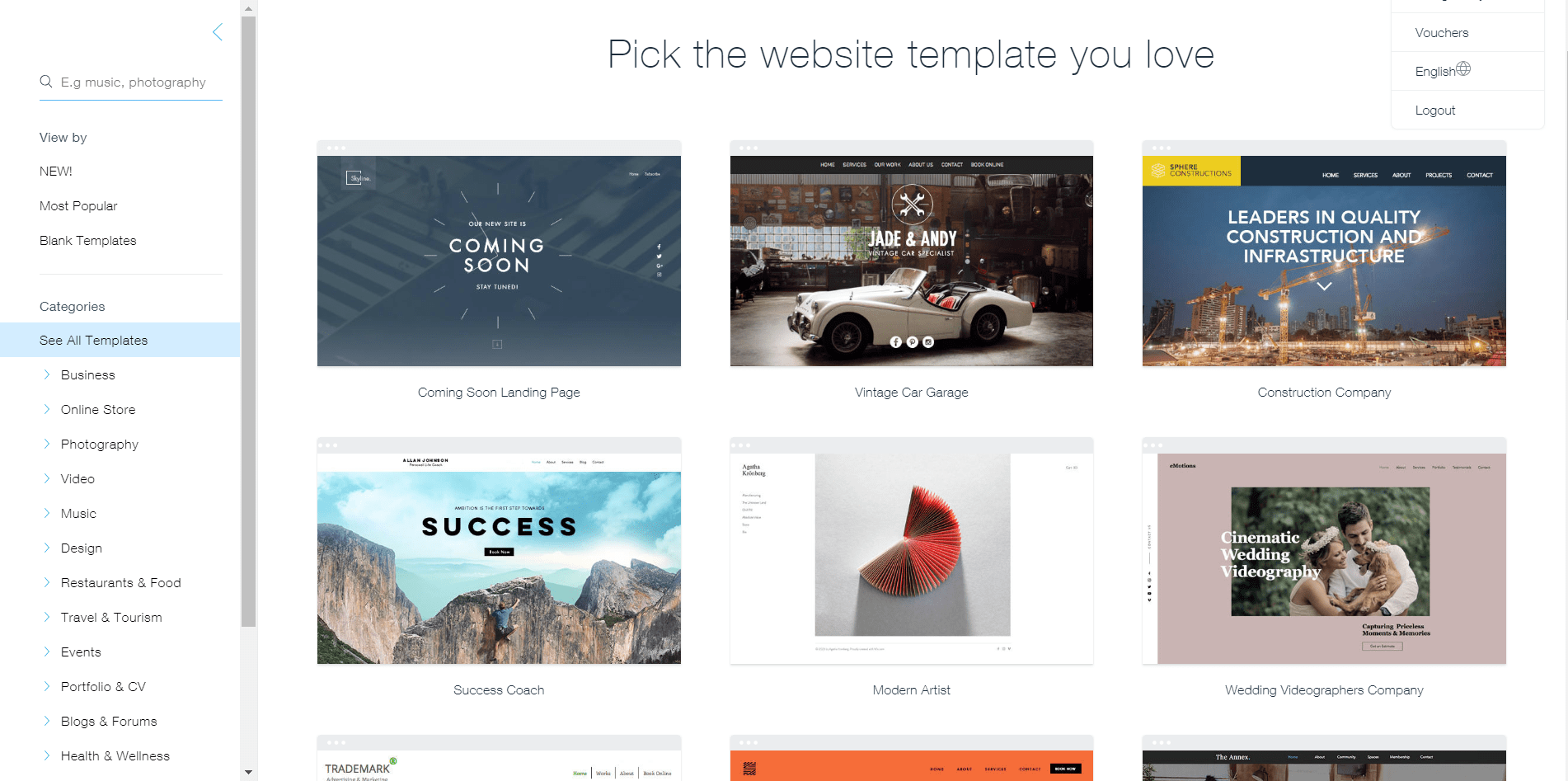 Website builders come in many different forms
. For example, there are
offline builders
you download and install onto your computer, and there are
online builders
you access via your browser after connecting to the internet. They might also be
open-source and free to use
by anyone, or
proprietary which means you need to buy the software or purchase a subscription
to use it. WordPress.org is an example of an open-source builder, while Site123 and Wix are all proprietary, online builders. Feel free to learn more about the latter options in our expert
Site123 review
, or our expert
Wix review
. Site123 is well known for its ease of use and ability to help you create your website in three quick steps, and Wix is popular for its hundreds of beautiful templates.
What is a Website Developer?
A website developer is an actual person with the skills to create a website from scratch
. In most cases, this means that
he or she knows, and is comfortable using, website coding languages such as HTML, JavaScript, CSS, and perhaps others
. While not always the case, most website developers have formal training, education, or even a degree in website development. Website developers generally either work as employees of a company where they create and manage the company's website, or they work as freelancers and offer their services on a contractual basis.
While website developers traditionally used to create and edit websites using coding languages, today you can find developers with a very limited coding skill set, but who specialize in using certain website builders
. Because these developers are so experienced at using a certain builder, they can still create websites much more quickly and easily than everyday users. Many website developers are also hired to customize websites created using a website builder with code — that is, if the platform allows it. So, it should be clear by now that a
website builder
and a
website developer
are two very different concepts.
One is a software program that helps humans create websites, while the other is a human being who creates websites
using either a coding language or other software tools. The confusion probably comes from the fact that by using a website builder, you, the user, are technically the "builder."
So, What Does That Mean for Those Who Want to Create a Website?
As you might've guessed, whether you choose to use a website builder or hire a developer to create your website can have a massive impact on the whole process. Although some of the tradeoffs might seem very obvious, there are a number of commonly held misconceptions that result in people still making the wrong decision:
Cost and Hosting
How much it costs to hire a website developer
depends on a number of factors, not least of which is the scale and features of the website. The upfront costs for this could range from a few hundred dollars to thousands of dollars, and you would need to pay additional fees for ongoing maintenance. In contrast, website builders typically charge up to $25 per month, while enterprise plans for advanced e-commerce builders can reach up to $250 per month. A website is useless unless you can host it live for internet surfers to be able to access it.
Regardless of whether you use a website builder or developer to create your website, hosting it is usually not for free
. Most website builders with hosting tied in have a free plan, but this usually comes with severe restrictions. For example, your website would probably contain lots of the builder's own branding. And if you went with a developer, you'd still need to find a hosting service to host your website. GoDaddy is a popular hosting option. To learn more about it, check out our
expert review here
.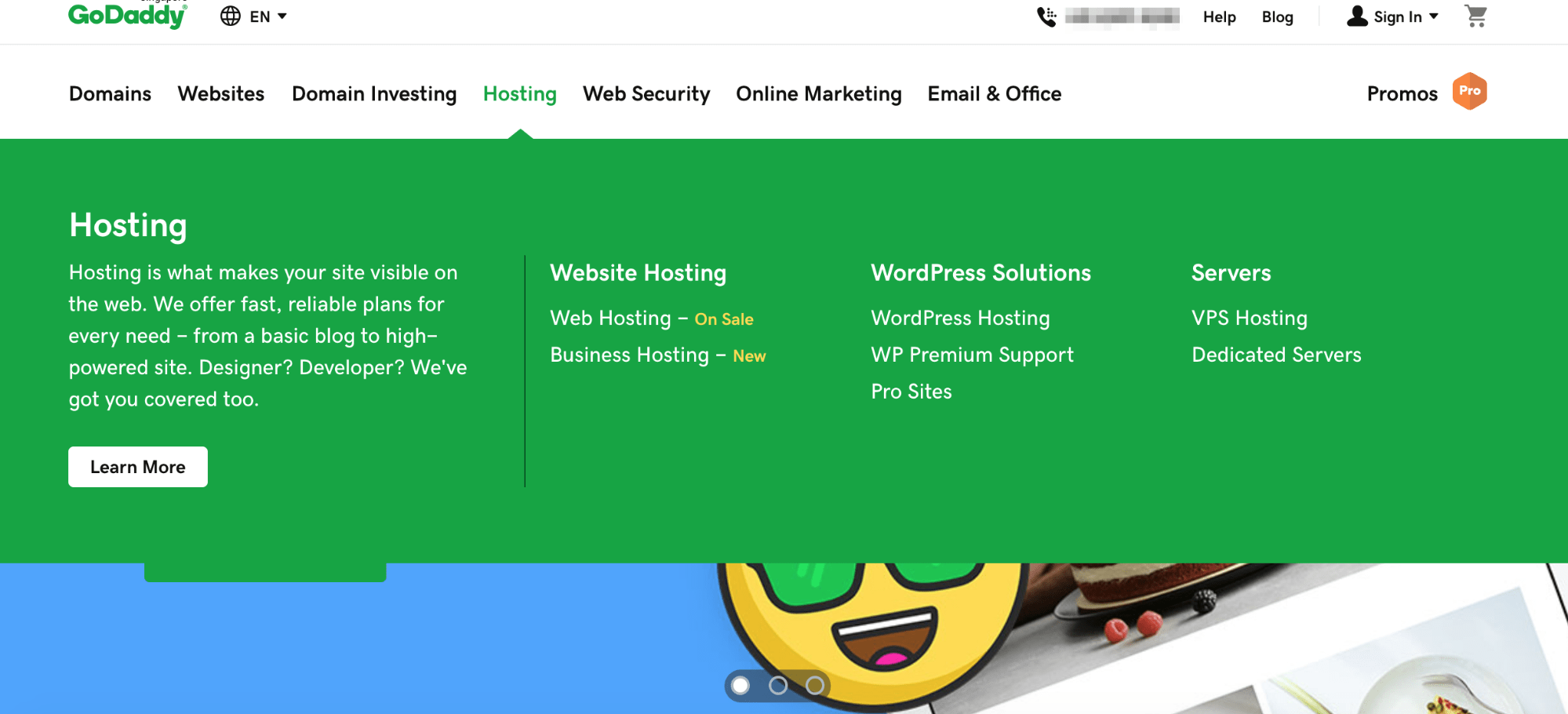 Time and Maintenance
Here is where many people have a misconception about the difference between builders and developers.
It will take a developer a long time (two-to-six weeks on average) to create your website from scratch
. On the other hand,
some website builders allow you to set up and host a basic website in as little as 30 minutes
. However, if you plan to create, customize, and manage the website yourself, then you'll need to devote a lot more of your own time to it. So, you should consider whether you want a website up quickly, or whether you don't want to keep spending your own time on it. The internet and web technologies are always changing and updating.
A custom website created using code will be in need of almost constant maintenance and manual updates
. This means you may need to keep paying a developer for support long after your website is finished. On the other hand,
if you use modern website builders, maintenance is usually only as complicated as updating a plugin with one click
. And you can easily take care of this yourself if you created your website or even had someone else design it for you.
Website Builder vs Website Developer — Neither is a One-Glove-Fits-All Solution
As you can see, going with a website builder or a professional website developer has crucial implications for you and your website going forward. While a
developer
may be able to provide you with a completely unique and custom website with unique features, it will
exclude you almost entirely from the process, and probably cost you a lot more
. On the other hand, using a
website builder
gives anyone the capability to create, host, and manage their own website. However, you'll
most likely be tied to the builder you're using, and you'll need to be content standing out less from the pack
.