Are you using social proof as a part of your marketing strategy? If not, you could be missing out on a valuable opportunity to boost your sales and visibility.
Social proof, in the form of customer testimonials, is a powerful tool when it comes to influencing buying behavior.
After all, how many times have you personally bought a product or service based on the feedback of someone who had already experienced it? I'm guessing a lot.
In fact, a Mintel study recently found that 70% of Americans seek out the opinions of others before they decide to make a purchase. And according to Econsultancy, product reviews are 12 times more trusted than product descriptions showcased by the brand.
Positive customer testimonials are thereby imperative in the marketing world as they can help you drive traffic to your website and, ultimately, win you more conversions.
So the question becomes: how do you obtain them? Read on for nine ways you can find and encourage testimonials from satisfied customers.
#1: Online Surveys
One of the easiest ways to obtain customer testimonials is through online surveys.
Once a customer has purchased your product or service and has been given enough time to experience it, it's best practice to shoot them a follow-up email featuring a link to an online survey or form.
The best online form builders offer functional and aesthetically pleasing designs so that you can retrieve the necessary feedback while simultaneously delivering a cohesive brand experience. Here's an example of JotForm's customer review survey template, which you can customize as you'd like.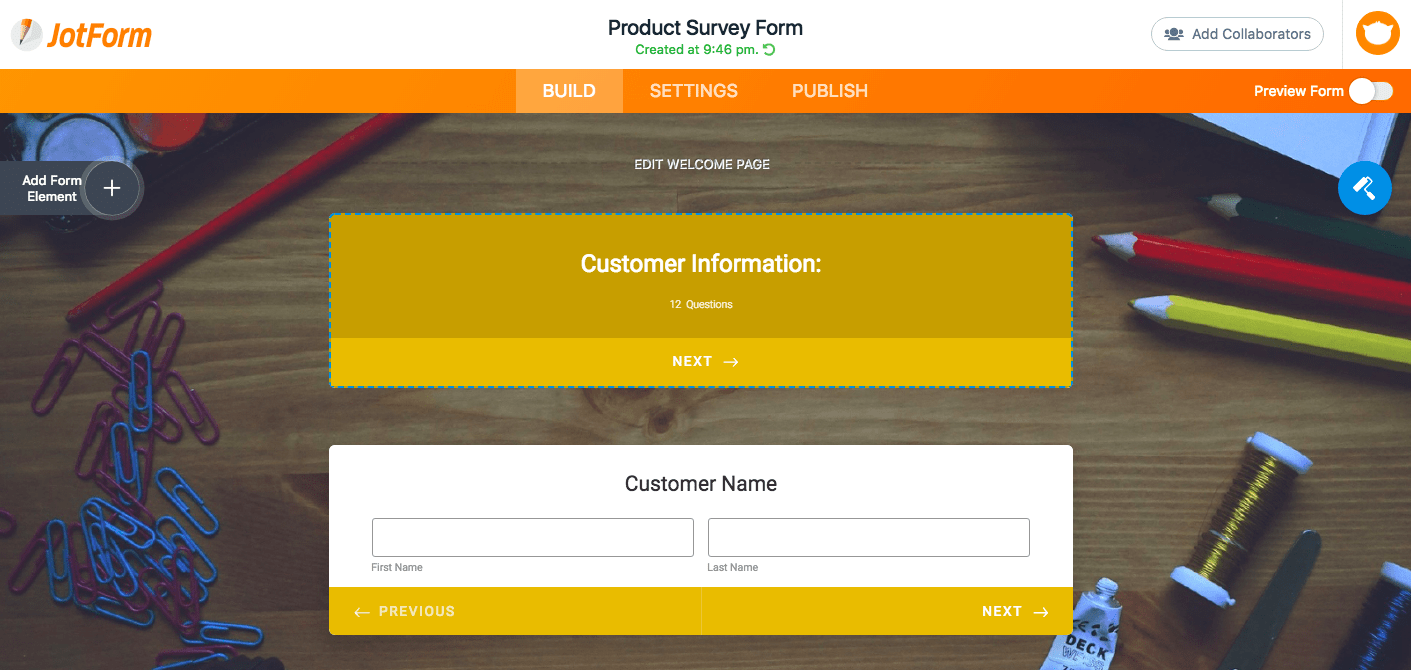 #2: Facebook Reviews
Does your company have a Facebook page? Are you set up as a local business? If you answered "yes" to both questions, you will notice the "Reviews" tab on the left-hand side of your page. This can be a great source of feedback to aid you in developing your customer testimonials.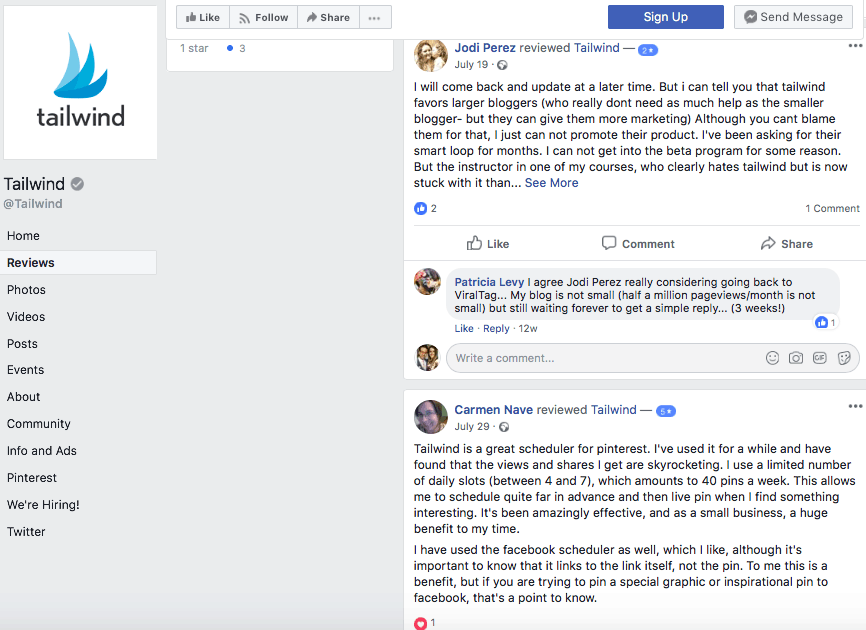 Consider including a link to your Facebook page in a customer follow-up email once a purchase has been made. This will encourage current customers to share their thoughts, which—if they had a positive experience—is then likely to entice future customers.
#3: Twitter Archives
Another influential social network where you can delve deep into the backlogs of customer feedback is Twitter.
Twitter is quicker and more instantaneous compared to other social networks thanks to the character limits of a tweet, which is why a lot of people like to use it to either vent about bad experiences or praise businesses for what they're doing right.
If you have a company page on Twitter, it's likely that you'll be tagged by a user when they mention you. You can access all your "Mentions" through the "Notifications" tab and pick and choose which testimonials you'd like to use in your marketing. Simple.
As with Facebook, you should also be actively engaging with your customers and soliciting discussion and feedback. Not only will this help ensure that you understand your audience base, but it will result in more satisfied customers who are willing to positively mention your business on their own social accounts.
#4: Feedback Cards
Feedback cards are a more traditional method when it comes to obtaining customer reviews—but effective nonetheless. They're especially perfect for businesses who get to be physically face-to-face with their customers as they experience the product or service, like retail stores or restaurants.
Once your customer has made a purchase or finished their meal, hand them a feedback card to encourage them to share their experience. For some establishments, it will be appropriate for customers to fill out your card on location, while the experience is still top-of-mind; others may want to include a link to an online survey or Facebook page for them to visit once they've had a chance to try out the product.
Either way, you'll find that you have a much higher rate of return if you incentivize your customers to take the time to provide their feedback. By giving your customers 10% off their next purchase, for example, they're more likely to provide you with the feedback that you need to secure future customers.
#5: Local Online Search Directories
Before you can start getting reviews on local directories, such as Yelp or Google, you'll need to claim and update your business listing. It's absolutely worth taking the time to do this, as these platforms are often the first (and sometimes only) resource that customers use when choosing between and evaluating local establishments, which means that it's important that you have a substantial number of reviews that people can trust.
Be sure to link your company website to these well-known review platforms, which can help to further substantiate your business, encourage customer feedback, and increase the likelihood of being found on major search engines.
#6: Authoritative Niche Review Platforms
Are you a hotel or travel agency? If so, you should absolutely be looking to build up testimonials on authoritative review websites, like TripAdvisor or Expedia.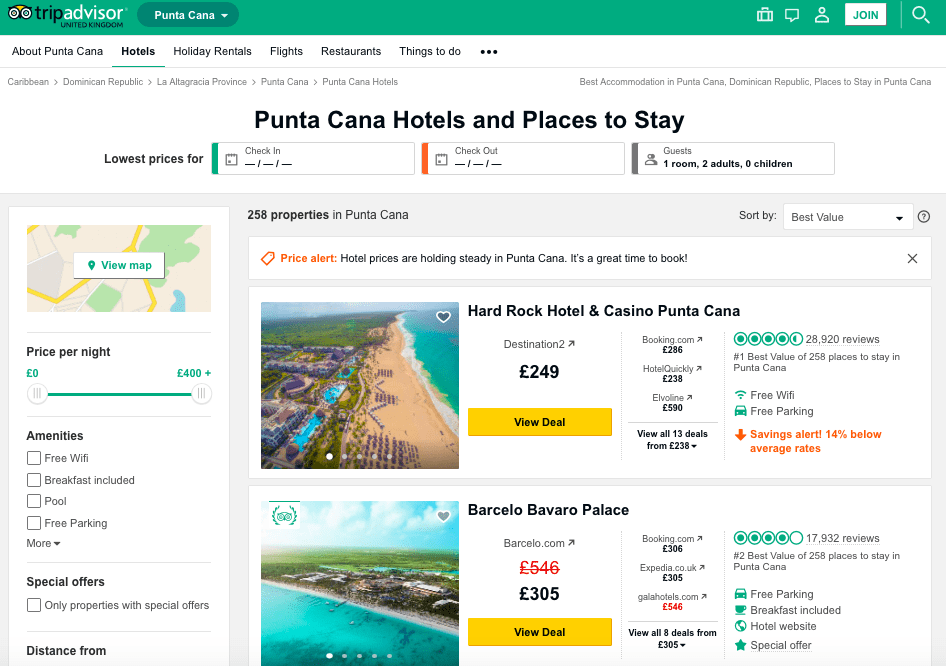 Depending on the nature of your business, many potential customers tend to use well-known, established review websites in a particular niche to vet companies before they go ahead and purchase from them. Why? Because they compile lots of customer reviews, which are often seen as more trustworthy than what might be included on a company website.
If your business is positively ranked on one of these major review platforms, you should include a reference and link on your website. This will not only improve your brand's reputation, but will also encourage subsequent reviews and the likelihood of further conversions.
#7: Blog Comments
Do you have a blog for your business that you regularly post on and which has a reasonable following? If so, you might often receive blog comments.
Sometimes, these public comments from past customers naturally include feedback that you can use for testimonial purposes. It's up to you whether you decide to use short quotes or screenshot the whole comment for maximum impact.
If you aren't receiving much engagement on your blog, make sure that you are encouraging a dialogue. Respond to individuals who do post, and use active language that invites individuals to answer a question or share their experience.
#8: Email Quotes
As you grow as a business and obtain more of a loyal following, you might find that you begin to receive emails thanking you for your wonderful work or products.
This is more likely to happen if you are actively maintaining a relationship with your customer base, and following up with them after they've made a purchase. Not only will this help evolve a first-time purchase into a life-long customer, but you will also gain invaluable customer feedback and reviews.
When you receive an especially nice message, make sure that you hang onto it! You can use these quotes for future testimonials or in your marketing materials as a way of leveraging social proof.
However, as these emails are considered private and not public, you should always ask the sender's permission before you include any personal information.
#9: Social Mentions
Finally, content marketing and blogging for business purposes is ever-growing in popularity.
How does this affect me, I hear you ask? Well, blog posts themselves can serve as strong, long-form testimonials from customers who have bought into your product or service.
Set up Google Alerts to receive a notification if a website organically mentions your brand. Alternatively, you can participate in influencer marketing. This is where you send a product to a member of your target audience, who has a large following in your industry, in exchange for a blog post review or mention.
Blog post excerpts not only make excellent customer testimonials (just remember to get the blogger's permission), but they can also get the word out about your brand to encourage more clicks. Win, win.
Wielding the Power of Social Proof
Customer testimonials are extremely important in today's marketing world. As well as communicating the legitimacy of your brand, they also demonstrate the effectiveness of your product or service through people who have already experienced it.
There are a number of ways you can obtain customer testimonials. Once they've been retrieved, you can then use them on your sales pages, landing pages, and within email marketing as a form of social proof to prompt a surge in conversions.
---
Sources
Seven in 10 Americans Seek Out Opinions Before Making Purchases:
http ://www.mintel.com/press-centre/social-and-lifestyle/seven-in-10-americans-seek-out-opinions-before-making-purchases
Ecommerce Consumer Reviews: Why You Need Them and How to Use Them:
https ://econsultancy.com/ecommerce-consumer-reviews-why-you-need-them-and-how-to-use-them/#i.35yv7v2okfp7yq