For marketers, if "Content is King," then mobile UX and design is definitely Queen. Optimizing all of your assets for smartphones and tablets is no longer optional; it's crucial for your mobile ROI.
Your mobile forms are a key opportunity for getting your prospects to convert, and there are proven methods to make sure they do so as much as possible. Below, we look at five things that you can quickly and easily implement to skyrocket your conversion rate across all your mobile forms.
To make life even easier, we've also compiled some of the best online form builders for you to consider using, depending on your needs, goals, and budget. Different builders specialize in different things, so make sure to take a look and compare before making a choice.
#1 It's All About Simplicity
Attention spans are already short, and attention on mobile devices is even shorter. Simplicity at every level is THE most important thing your mobile form can have.
Be clear and to the point about what value the end-user will get when they provide their information. If it's access to a piece of content, don't ramble on about everything that's in it—just state what it will provide the reader up front. If it's a raffle or other giveaway, don't go on and on about how exciting it is—just display the prize prominently and let it speak for itself.
The same rule goes for the information you ask end-users to provide. Don't ask for anything that isn't essential; a web form is a touchpoint in a relationship, not a chance to ask for someone's life story. Get what you need and leave the rest for later. A form with too many fields doesn't get you additional information, it just overwhelms users and causes them to move on to something less demanding of their time.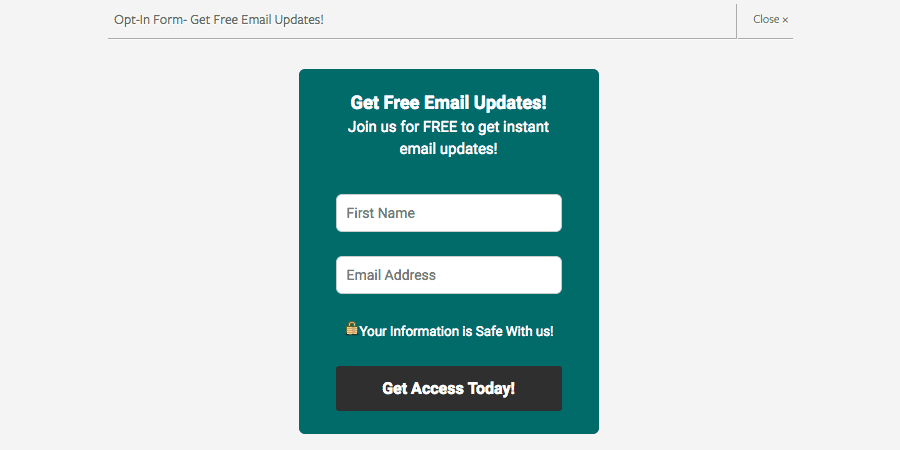 #2 Integrate the Best Applications
Along the same lines as keeping your mobile form simple is the best practice of using appropriate integrations with applications, such as PayPal or MailChimp. Not only will the increased versatility make your life easier when it comes to data collection, but it will also enhance the user experience, making individuals more likely to share their personal information.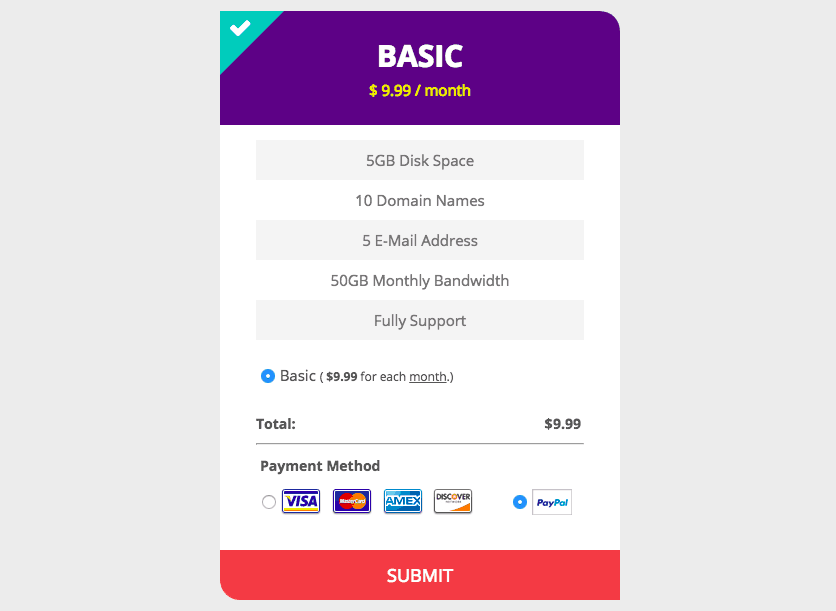 When thinking about what you want your mobile form to accomplish, consider all of the different integrations that could improve the form's functionality, on both the front and back ends. When it comes to closing sales or following up on potential leads, you'll thank yourself for putting in the initial thought and effort.
This is an area where form builder JotForm really shines. They offer a huge number of integrations, all designed to make your life easier, including Google Contacts, Facebook Pages, WordPress, SalesForce, Box, and many more.
#3 Get the Imagery Right
Mobile is an increasingly visual medium. Too often, imagery is thought of solely from the angle of branding, or adding stylistic flair. And while maintaining a consistent visual identity is certainly important, there are a number of other factors that you should be considering when it comes to optimizing your mobile form design, ultimately striking a balance between visual aesthetic and functionality.
Yes, imagery should make your form interesting. But when used properly and optimally, it's also a navigational tool. For example, using imagery as visual cues can guide people through the necessary inputs quickly and effortlessly, as well as indicate if fields are properly completed, and make functionality on the form—such as CTAs—stand out.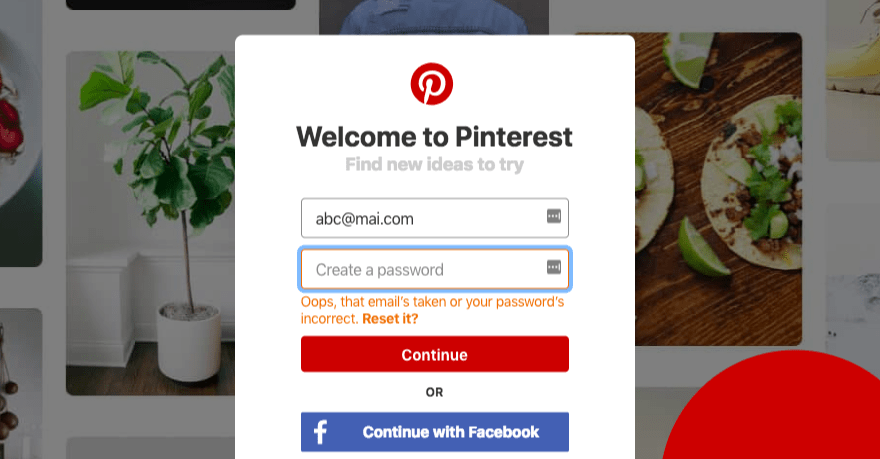 If you have a bit of a programming background, Rackforms gives you code level access to your form's design and functionality so you can create exactly the form you want. However, no matter what combination of pre-formulaic design and unique coding you create,  Rackforms will create a mobile version effortlessly. So, even if you spend time to create something distinct, you won't have to waste a bunch of time testing and revising across all of the different mobile device and browser combinations.
Which brings us to the next point…
#4 Test Across All Platforms and Devices
"Mobile" is a very useful catchall phrase, but it doesn't capture the reality of how individual end-users experience your forms. While it's tedious to test your forms for all platforms and devices, you have to do it.
There are thousands of different device/OS/browser combinations to account for, so consider automating the testing process, which can significantly reduce the time and effort required. There are a number of reasonably priced responsive design testing tools, such as Browserstack or CrossBrowserTesting, available to do this that are well worth the money.
It's tempting to cut corners here and only test the major device/browser combinations and react to any other issues as they crop up. But this kind of ad hoc approach reduces ROI because things inevitably fall through the cracks. Save yourself the headaches down the road and commit to a systematic testing plan right from the start.
That said, chances are you may need to make some tweaks once your form is up and running. Using a form builder such as Wufoo can save you a ton of time in this department. Not only is everything optimized for mobile to begin with, but all of the editing and reporting can be done from a mobile device as well. This means that, should you need to make an edit, or quickly develop a new form, you can do so with just a few clicks.
#5 Use Intuitive Menu Design
End-users expect to have the same amount of information presented on mobile as they are used to on desktop, despite the fact that there is far less space available. Failure to do this well will lead to end-user confusion and frustration, and ultimately a large abandonment rate.
Menu design can make or break a mobile form, and ecommerce forms designed to sell a product are the best example of this. Wading through a large selection of categories, sub-categories, and features is not easy on mobile. Design menus to lead end-users through their selection journey in a way that is not only intuitive, but also easy to navigate. For example, I've found that the scrolling functionality of "drop down" menus is a better UX on mobile than menus that open horizontally, which can be both difficult to see and awkward to use.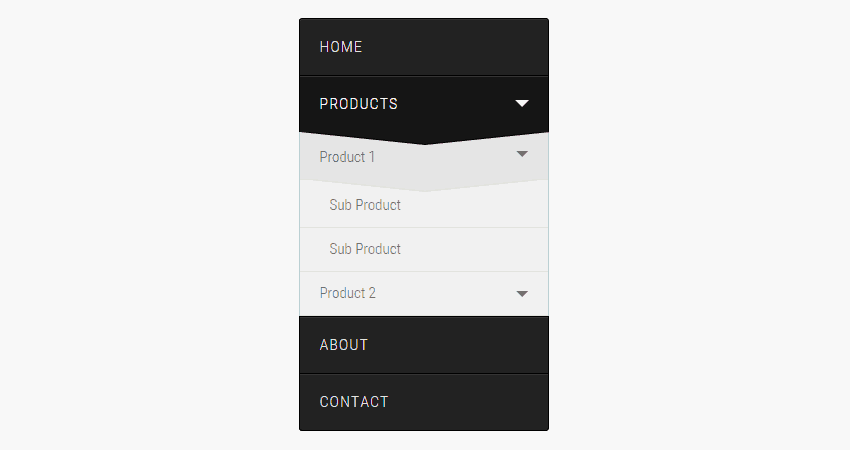 Optimize Your Mobile Forms with the Right Mix of Strategy and Execution
There's no doubt that building effective mobile forms is essential in today's increasingly mobile-first environment. Follow the same principles of good design—simplicity, imagery, and thorough testing—just like you would on a desktop form, and you'll be well on your way to creating something great.
Bottom line, given the options and known best practices available to you, there's no reason that you shouldn't be able to make beautiful mobile forms that achieve your organization's goals with little hassle and in almost no time at all.