Reddit is one of the most popular social media platforms in the world, with more than 234 million unique registered users, 542 million monthly visitors, and over 90,000 active forums.
The platform remains wildly popular due to the anonymity offered and because it fosters a sense of community more so than any other social media platform. Reddit users are passionate about their interests, and smart marketers can take advantage of this passion to grow their businesses.
There are a lot of good reasons to add Reddit to your marketing arsenal—but you have to play it smart. Make sure you are using the best social media management tools, and keep in mind the following strategies to best promote your business and services on the platform.
Try to Be "That Guy" Everyone Wants to Read
Companies that market on Reddit go about it in various ways, but most either start their own subreddit or market through various existing subreddits. Regardless of the approach, make sure that you are not doing this through your personal account. Setup a separate business account as a safety measure in case you do something that results in you getting banned from a subreddit, or even worse, blacklisted from the platform.
If you create a subreddit for your company, make it a customer service subreddit rather than a straight promotional group. Promotional groups will not get the same following as one that offers help to customers and other users. For those with newer businesses that need to get their name out, a better approach will be to try and market through other established subreddits.
People come to Reddit either when they are looking for some help, or just want to be entertained. If you are looking to market on Reddit, you must meet one of these needs. Failure to do so will ultimately result in you becoming irrelevant to the platform.
So the real question is, do you want to be a dancing monkey or Ken Jennings? Sure, it would be great to be both, but the best strategy is to focus on one specialized offering.
If you choose to be the dancing money, then you need to focus on making your content as entertaining as possible. Funny memes, videos, GIFs, stories, or anything that will add entertainment value to your users is what your goal should be.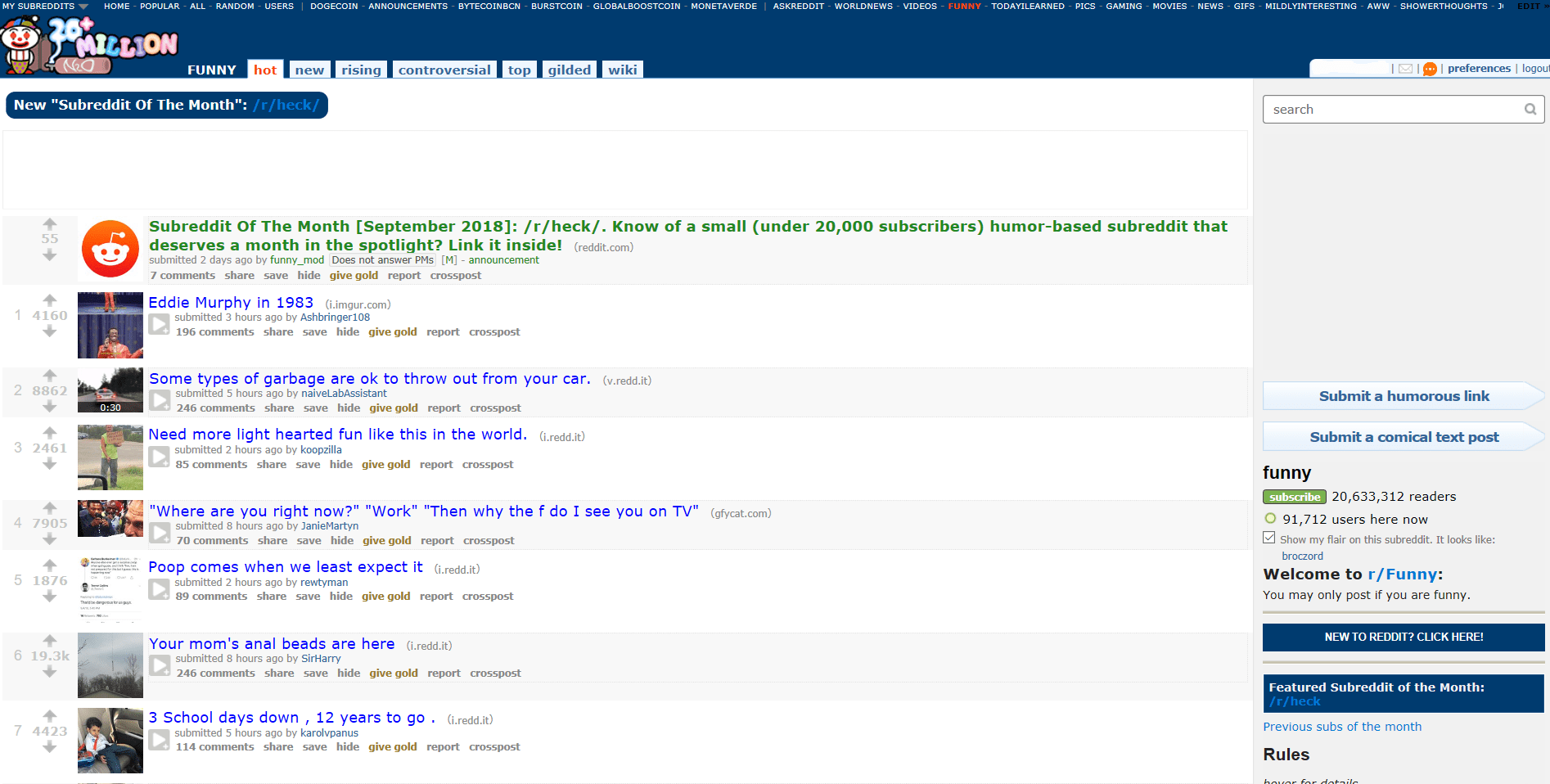 If you choose the Ken Jennings route, you need to establish yourself as an expert in an area or become an invaluable source of information. Pick a topic relevant to your business or product and then work at helping others by answering questions and even offering helpful tutorials and articles.
If you notice recurring questions and threads in a subreddit related to your topic, you can contact the moderators of the subreddit to offer tutorials for the group. What's great about these tutorials is that they will often be referred to time and again by "mods" and other power users, if not made a sticky post outright.
By doing either, you will ultimately become "that guy" or "that girl" who users can rely on for a laugh or an answer to their questions or problems. You then have a captive audience who will be much more receptive to your promotions and products.
Remember: Everyone Loves Free Stuff
One way to get someone to pay attention to you on Reddit—or any social media platform—is to offer some type of giveaway. Find subreddits that are relevant to your business and approach them about running a contest or some other form of giveaway.
The best types of contests are those that promote engagement with users. A "caption this" contest, meme contest, or fun video contest are examples of popular contests run in other subreddits. If you plan to run a contest, you need to offer prizes that are appealing to a wide variety of users.
Reddit Gold is a popular prize in contests. You can offer products and gift cards toward your merchandise or services. Just make sure that you're targeting the right audience. If you're marketing computer gaming products, running a contest in a fashion subreddit is not going to have the same reach as one in a CodeWars subreddit.
Host an AMA and Be Yourself
A popular way that businesses and celebrities promote themselves and their products are through an AMA (Ask Me Anything) session. This gives Reddit users the chance to inquire about your company, your products, and even you as a person.
Keep in mind that if you plan to do an AMA, you need to keep the sales pitch to a minimum. If your visitors ask questions about your business and products, great, but even then make sure you answer questions in a way that's informative rather than making it a glorified commercial.
The more genuine that you are in your AMA session, the better received you will be and the more likely you are to get actual customers for your products and services.
Note that it doesn't matter whether you're well known or not. Start by introducing your company and yourself on r/AMA and invite users to attend the session and ask questions.
Don't Give People a Reason to Hate You
Reddit users are very defensive over the platform and distrustful of those that they feel are merely trying to use the platform to make a buck. That's why it's crucial to avoid making rookie mistakes that will get you downvoted or even banned from subreddits and even the platform itself.
First, stay away from overly controversial topics and NSFW posts. This is a sure-fire way to get yourself downvoted or blacklisted, depending on the subreddit.
Next, stay away from sales pitches. Reddit users can sniff out a sales pitch like a hound dog sniffs out a rabbit. If all you're doing is pitching your products or talking about your company, you're going to get downvoted and eventually blacklisted for spam.
Also, be genuine in your interaction on the subreddits. This means you will have to spend some time in genuine conversations, answering questions, and submitting content. You want to appear to be one of the gang.
You Can Always Take the Direct Approach and Pay for Their Attention
If you don't have the time or the desire to take the slow path to market your business on Reddit, you can always pay for Reddit ads. Unlike Google AdWords or Facebook ads, Reddit ads work on a cost-per-impression (CPM) model instead of a cost-per-click (CPC) model.
While this may not seem as effective on the surface, the big difference is that you can directly target your ads based on subreddits that users are subscribed to. You also have options to target ads based on user interests and even physical location. This way, your ads are guaranteed to be seen by potential customers rather than whoever Facebook or Google deems worthy to look at your ads via their algorithms.
Reddit Can Connect You to Passionate People Who Will Become Passionate Customers
Reddit users are passionate about their interests and accepting of those that share those interests. As a smart marketer, your job is to tap into these passions and use them as a way to promote and grow your business. With the right mix of the above tips, you will find passionate people and turn them into passionate customers for your company and products.