Jump down to find out how you can hire an expert for a little as $5.
If you want to explore your artistic side and give the DIY route a go, I've also found the best free logo makers out there. But first, get inspired by some of my favorite sun logos.
9 Best Sun Logos
Can You Really Hire a Professional Logo Designer for $5?
As you can see from the examples above, there are lots of ways to incorporate a sun icon in your logo, and a professional graphic designer will have plenty of insight into the best style to connect with your clients. Hiring an expert doesn't have to blow the budget either, not when you source them through Fiverr. Fiverr is a global platform that's home to thousands of talented freelance designers who can create a unique sun logo for as little as $5. During our long search for a new Website Planet logo, we tested multiple logo design services and I was wowed by the logos we received from the three Fiverr designers we tested (one even took the minimum rate of $5!) You can read all about it in our
comparison of the best logo design platforms
.
Key Fiverr Features
Free to join – You don't need an account to view designer portfolios, see star ratings, and read user reviews. When you do set up an account, that's free too.
Risk-free buying – Fiverr holds your money safely in escrow and only releases payments on your approval of the designer's work.
Message designers – Ask questions and stay up-to-date with the progress of your sun logo by messaging your designer directly on the website or through the free mobile app.
Express delivery – Under time pressure to get hold of your sun logo? Some designers can get it done in 24 hours for an extra fee.
Using the Fiverr Website
The Fiverr platform is sleek and user-friendly, which makes it easy to find your ideal designer.
Go to the Fiverr homepage
, hover over
Graphics & Design
to expand it, then select
Logo Design
.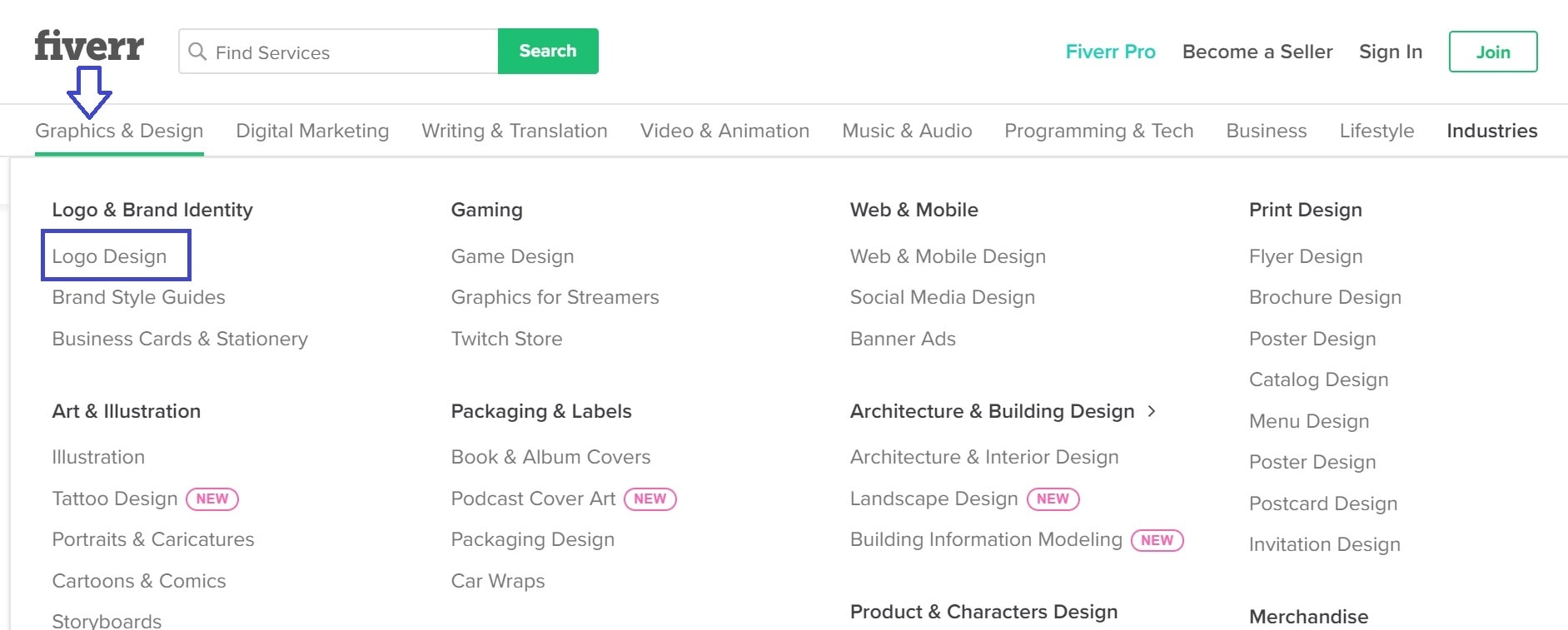 Next, you can either use the search bar to look up a keyword (e.g., sun logo) or answer a few simple questions so the Fiverr wizard can give you more tailored search results.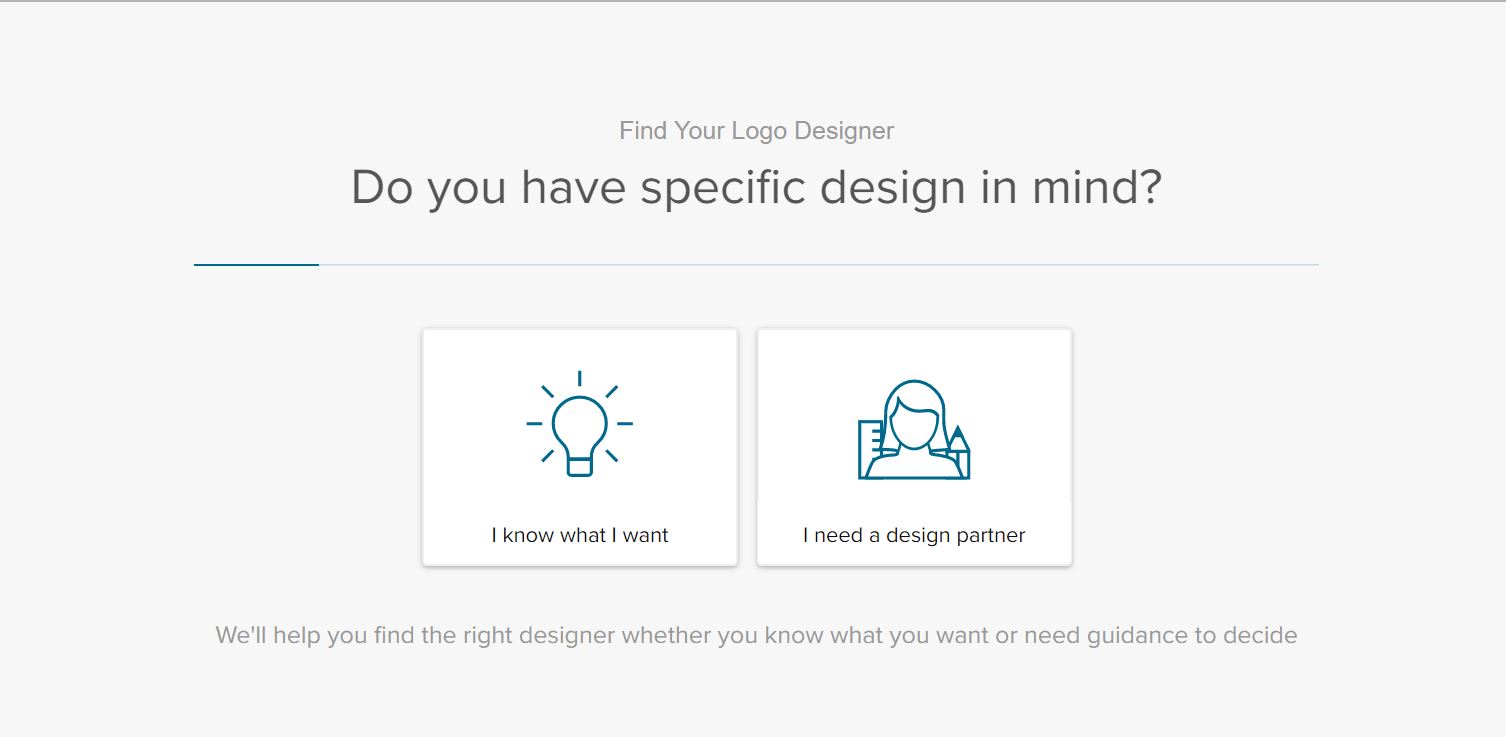 Refine your results by using the search filters (seller details, price range, delivery options, etc.) as shown below.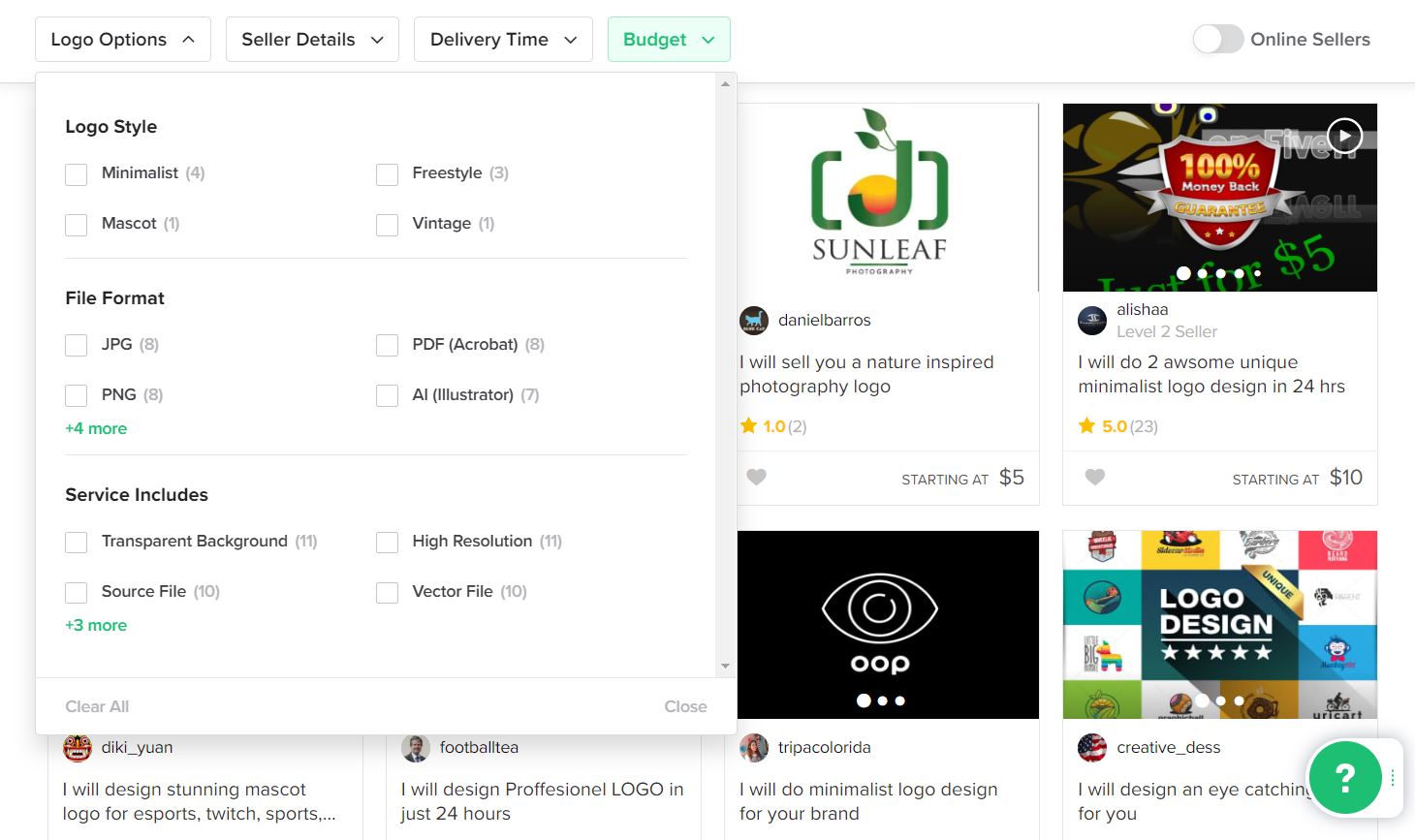 Thinking of commissioning a pro to design your sun logo? Get more expert tips on hiring the right designer on Fiverr in our
in-depth Fiverr review
.
How to Make Your Own Sun Logo
For creative types, taking the DIY route to make your logo can be fun, but bear in mind it does take more work to create something unique and professional enough for business use. However, if you want to give it a go – perhaps even to explore some ideas before employing a proper designer – there are many DIY logo makers on the internet that you can use for free. You'll only need to pay when you actually want to download your logo in a usable, high-resolution format.
Using Wix Logo Maker
I personally favor Wix Logo Maker due to its simplicity and effectiveness. With the inclusion of Artificial Design Intelligence (ADI), anyone can begin without requiring specific design expertise. Let me provide you with a brief guide on crafting your sun logo using Wix Logo Maker.
Go to the Wix Logo Maker homepage
 and hit
Start Now
to create an account for free.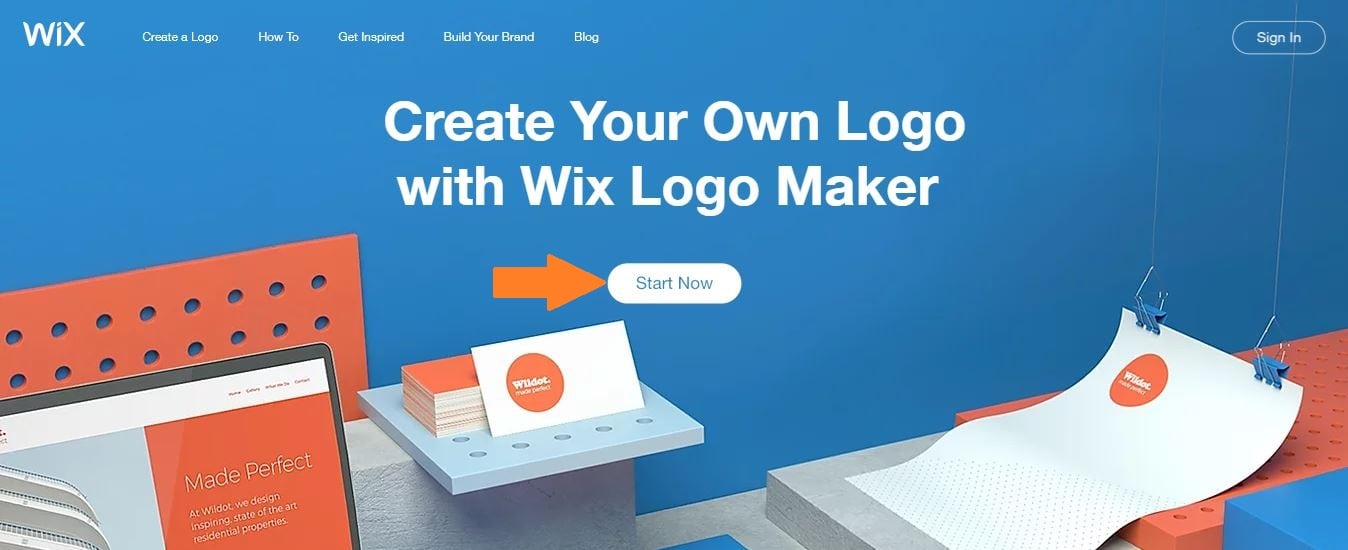 Now all you need to do is answer a few questions about your business and the artificial intelligence (AI) will transform your answers into pages of suggested logo templates. To get more specific sun-related logos, click on
Replace Icon
at the top of the page and type a keyword into the search bar (e.g., sun). You can then apply your favorite icon to all of the search results.

Choose your favorite template to edit. You can brighten up your logo by using Wix Logo Maker's customization tools to edit the font, color, placement, and special effects.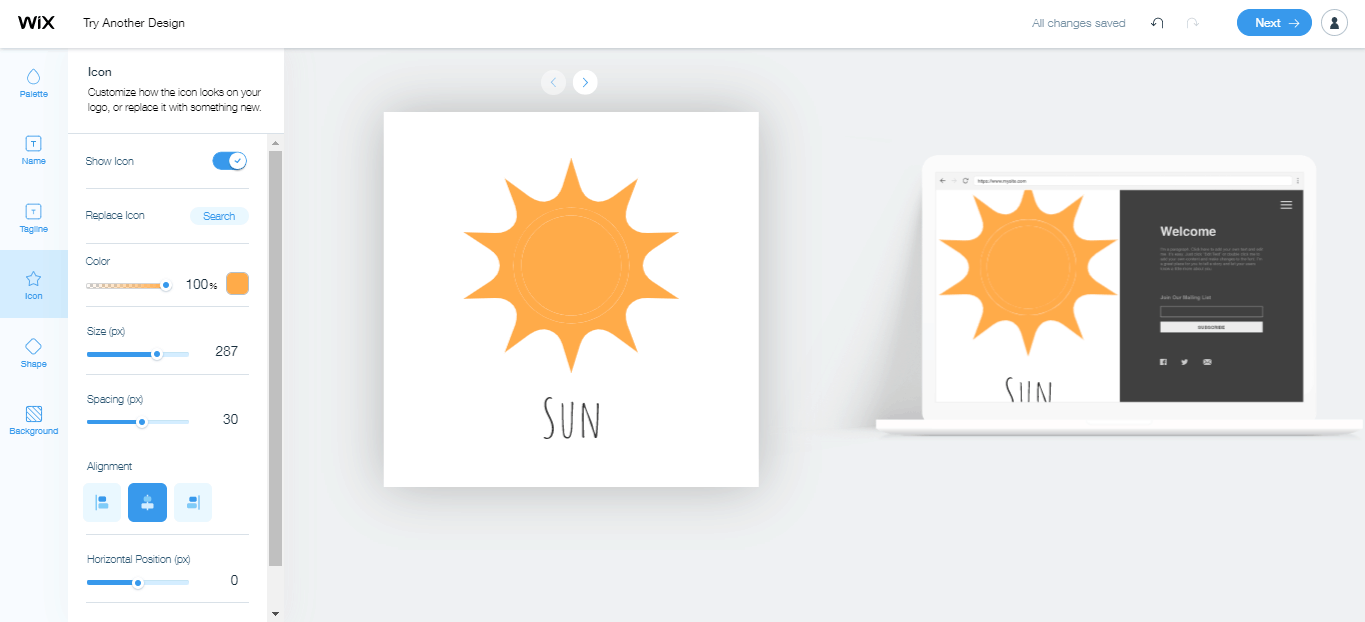 If you're happy with the design, click
Next
to be directed to the payment page where you can download your sun logo in a printable format. To learn more, read our
in-depth Wix Logo Maker review
.
Alternatives to Wix Logo Maker
Tailor Brands is another useful, AI-based logo maker. It also offers the option to create seasonal logo variations, so you can adapt the theme of your new logo depending on the time of year. Read our full Tailor Brands review for some tips and tricks to using the platform.
Looka uses AI to help create your new logo. It also has plenty of tools and add-ons for wider business branding too, from websites to business cards. In our expert Looka review we go into detail about its features.
Your Day in the Sun Is Almost Here – Final Thoughts
Hopefully, I've given you some food for thought, but if you need more inspiration, see our
favorite nature logo designs
, or take a look at famous sun-themed brand logos, like BP (British Petroleum) featuring Helios – the Greek god of the sun – depicted with a green and yellow sunflower. Whether you choose to hire an affordable designer on
Fiverr
 or make a sun logo by yourself with
Wix Logo Maker
, the right sun icon will be sure to shine a light on your brand. Want to compare more logo makers? Check our list of the
best logo design services
.