Social media is one of those omnipresent online elements every business simply must be a part of in today's day and age. However, being active on most of these platforms requires precious time and resources, something the majority of businesses frequently have in short supply. Add to the fact that not every social network is beneficial for every type of business, so you'll need to focus your efforts on the specific platforms that make the most sense for your company and goals.
Use Facebook for Raising Brand Awareness and Visibility 
The majority of adults are on Facebook, which isn't all that surprising considering the moniker "world's largest social media network." When it comes to your target audience, at least a part of it is on Facebook, regardless of your size and industry. Facebook's reach is so massive that certain businesses will opt for a Facebook page as their sole online representation, as business pages offer plenty in terms of options, including a form of customer support.
In any case, a broad appeal means you have the grounds set to turn your customer base into a community as you can post everything there: from images and articles to important updates and news.
Speaking of communities, Facebook is also useful for the fact that it hosts many dedicated pages where people with similar and unique interests can exchange experiences. If your business has a niche audience, this might be the most straightforward way to access them. The only thing that makes Facebook not-so-good are constant algorithm changes that affect the reach of your content, as well as advertising if you take that route.
Turn to Instagram for Mobile B2C Brand Building
It's hard not to mention the Facebook-owned social network when there is a billion monthly active users. From a business standpoint, Instagram has the ability to grow your brand on a global level (much like Facebook), but more from the organic side (unlike Facebook). As such, it's a good option for businesses that don't have the luxury to rely on an advertising budget, or for those that do but want to get creative.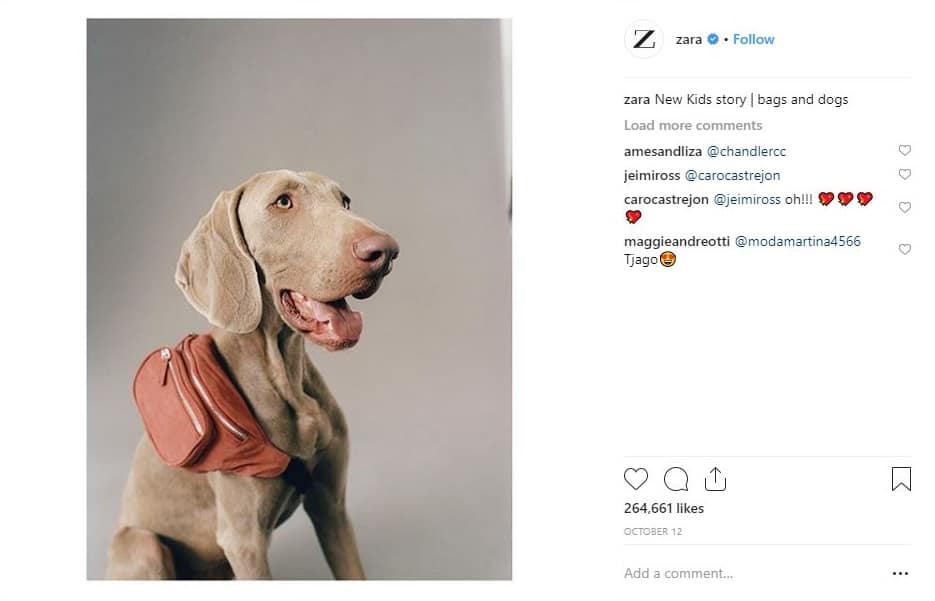 Millennials and teens form much of the audience, out of which women are statistically more prominent and active. Almost 80% of users follow at least one business and 60% discover products there. Businesses outside lifestyle and fashion related industries will have little use for Instagram. However, if you are a visually-driven or retail company, for instance, you should definitely use high-quality images and videos to promote your products or services. Instagram is predominantly mobile, but there are tools like Hootsuite that allow direct Instagram scheduling via the desktop app. (Read more about Hootsuite's features in our expert review.)
Connect with Your B2B Peers on LinkedIn
If your focus is more B2B, there's a good chance you're already familiar with the go-to place for business socializing: LinkedIn. If not, you want to be there for networking purposes alone. The connections you form there, even those of second and third-degree, can be the gateway to personal introductions. In the highly competitive B2B world, those can make a difference between a name on the screen and an actual client.
Whatsmore, 260 million LinkedIn users are logging in each month with one particular focus. These are users that are actively looking for valuable content that has the power to change how they do business. If you offer such services, you can position yourself as an industry leader and promote your business through your company profile or specific LinkedIn Groups.
Stay in Touch with Both Your B2C and B2B Customers Through Twitter
Almost synonymous with real-time updates, Twitter is great for interacting directly—either with customers or companies—and spreading the word about your business to largely "affluent millennials," as the platform likes to call its audience. Whether it's a shout-out, share, update, or business information, you have 280 characters at your disposal and about 330 million users to cater to. Twitter is pretty effective too: 93% of people who follow SMBs on Twitter plan to purchase from them, while 69% have already made a purchase because of something they saw on the platform.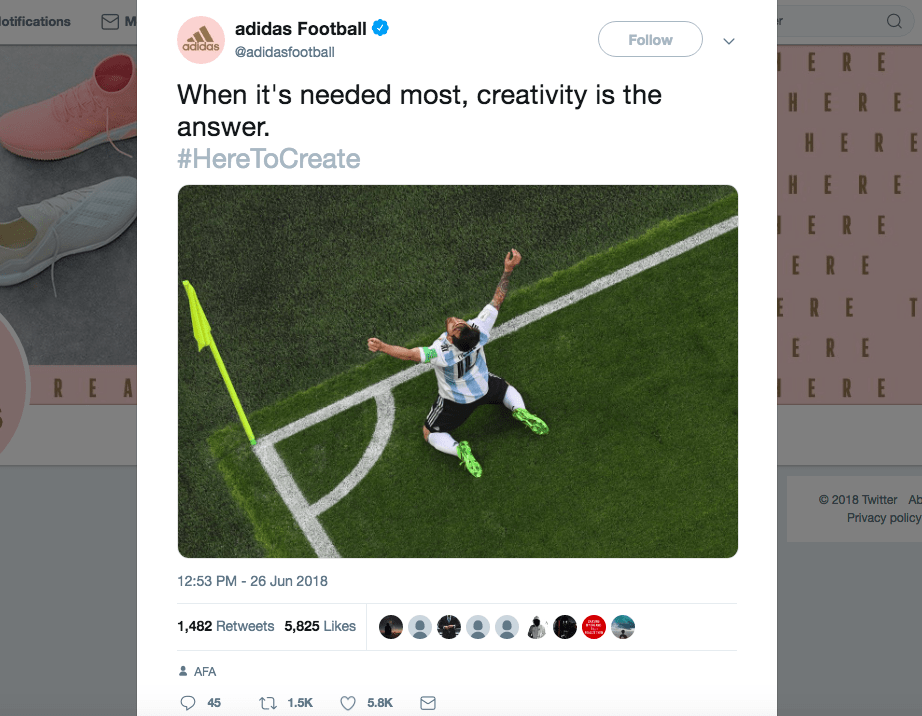 Twitter used to be mainly B2C oriented but the subsequent rise in popularity leveled the playing field a bit in terms of B2B professionals. There is a significant amount of your B2B target audience present, which you can also find and target through hashtags and get potential leads. The point is there are lots of relevant conversations regarding your industry or business from both the consumer and professional aspect. In that regard, you might want to check out Sprout Social, Twitter's official partner when it comes to social media management and social customer care, for a wealth of business intelligence you can leverage. (Read more about Sprout Social's offerings in our expert review.)
Appeal to Creative People with Pinterest
Pinterest is definitely not for every company, as the majority of content (at least popularity-wise) revolves around creative categories such as fashion, food, beauty, photography, and DIY projects, to name a few. It's a visual platform where you "pin" content to specific boards, meaning it's all about images, articles, and the occasional video. Latest numbers show 250 million people now use Pinterest each month, out of which more than three quarters (78%) say content from brands is useful.
Businesses are starting to notice, with 1.5 million of them registered to cater to the largely female-centric customer base, although men consist of half of the new signups. If you deal with products that cater to the creative part of the population, you can create pinboards and provide users with inspiration. The option of paid promotion also seems viable, as half of Pinterest's users have purchased something after seeing a Promoted Pin in their feed.
Target Tech-Savvy Generation Z Through Twitch
A bit of a niche social media platform, Twitch is a video streaming platform where primarily gamers stream themselves playing games. It's THE video streaming network of choice for gamers with 140+ million unique monthly viewers and 15+ million active users on a daily basis.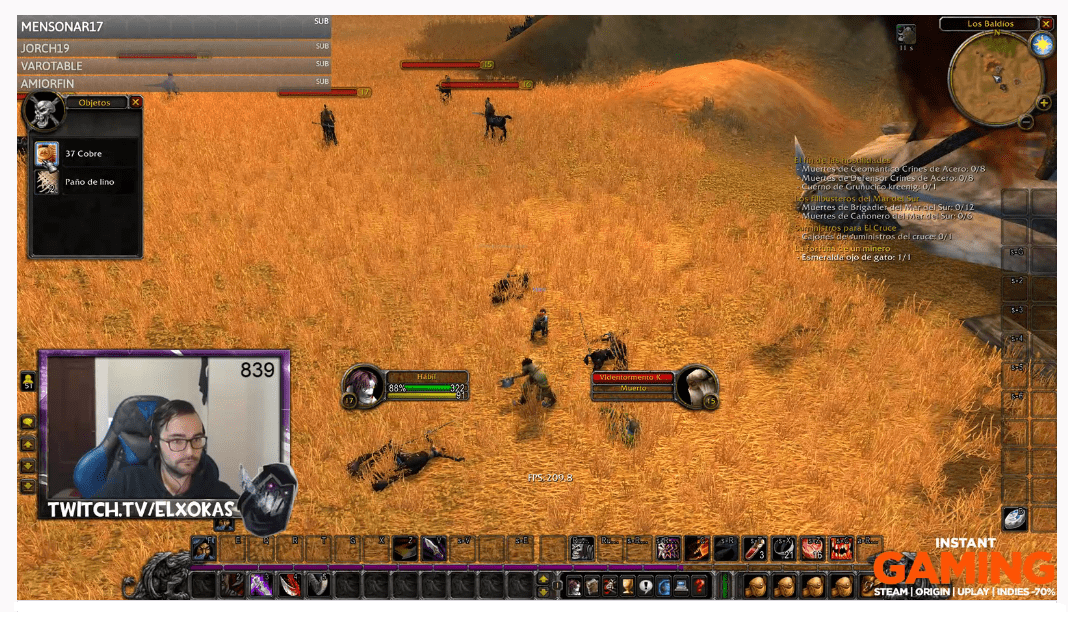 More than half of the users are aged between 18-34, and the vast majority of Twitch users feel sponsorships are good for the gaming industry, whether it's sponsoring a specific gamer or team. Data also shows gamers are actively using the latest tech to consume content and connect to their peers, so if your business is dealing with the latest gadgets and tech—or if you just want to get your logo in front of all those eyes for branding purposes—this is the place to be.
Educate Your Audience via YouTube
By now, I'm pretty sure there isn't a person in the world who at least hasn't seen a video or two from YouTube. Business-wise, creating videos is a niche (as in, it requires resources) that's usually reserved for news and entertainment. However, if your business has a dedicated creative or educational section, videos like product announcements, reviews, tutorials, and lighthearted content fare quite well on YouTube.
Another way you can leverage the video platform is through YouTube influencers. More often than not, businesses team up with vloggers to push their product placement, due to the large and engaged audiences these influencers have access to. For example, Motorola partnered with 13 influencers to create unique use-case videos for Moto Mods. The end result was 122,000 clicks to motomods.com, out of which 80,000 were first-time visitors.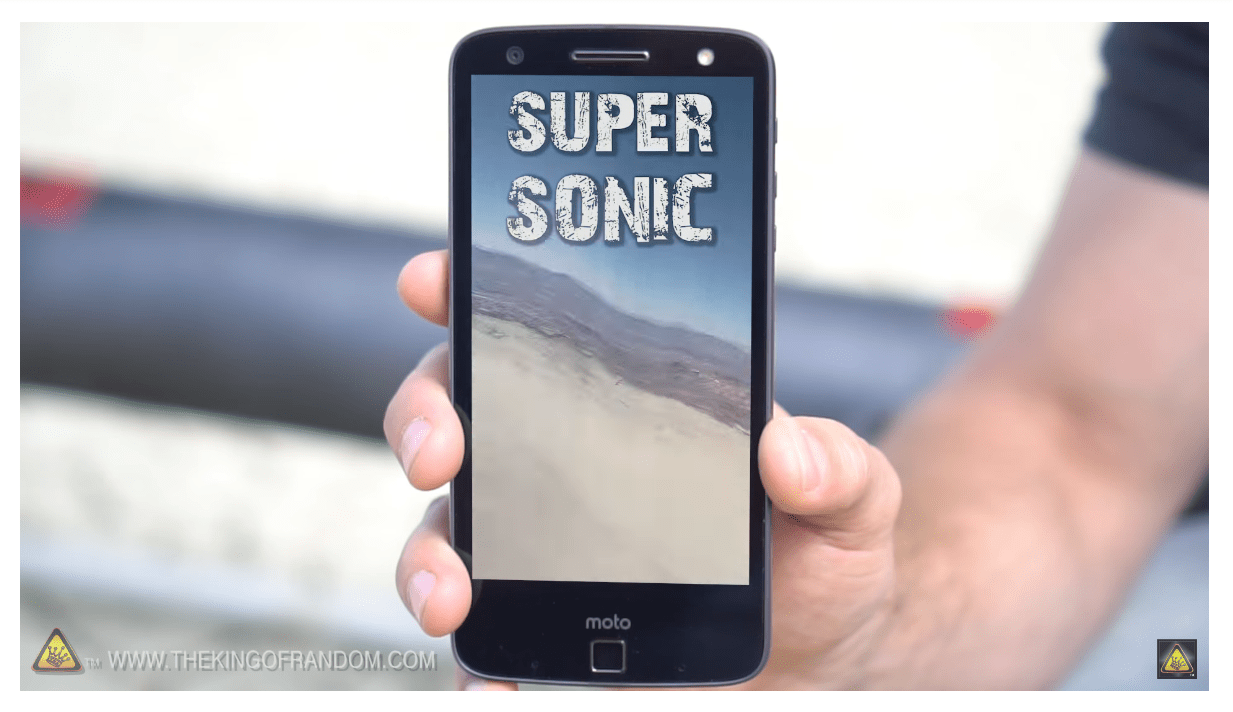 Stay on Top of Social Media
Figuring out where your business fits in the social media landscape is easier said than done. However, it's a task worth investing your time in (and money, if need be) as the benefits can be immense. By focusing your efforts on a few select platforms (i.e., those that best fit your objectives and audience), you'll receive far better results than over-stretching yourself on different social media networks. It's the only way to maintain consistency and work toward achieving your goals.
---
Sources
Linkedin by the Numbers: Stats, Demographics & Fun Facts: https://www.omnicoreagency.com/linkedin-statistics/
28 Twitter Statistics All Marketers Need to Know in 2018: https://blog.hootsuite.com/twitter-statistics/
24+ Instagram Statistics That Matter to Marketers in 2019: https://blog.hootsuite.com/instagram-statistics/
250 million people now use Pinterest each month: https://business.pinterest.com/en/blog/250-million-people-now-use-pinterest-each-month
15 Pinterest Statistics Every Marketer Should Know in 2018: https://sproutsocial.com/insights/pinterest-statistics/
Twitch Advertising: https://twitchadvertising.tv/audience/
12 Influencer Marketing Examples That Prove Influencer Marketing is Digital Marketing's Next Big Thing, Now: https://influencermarketinghub.com/12-influencer-marketing-examples/
Image Credits
J Crew Instagram: https://www.instagram.com/p/Bo1zSnnh50h/
Adidas Football: https://twitter.com/adidasfootball/status/1011699051040043014
Twitch: https://www.twitch.tv/elxokas
YouTube Motorola: https://www.youtube.com/watch?v=51Yke_DyO0s