Having a brand is a critical component of any successful business. When thinking of top brands, many of us turn to companies like Apple and Nike. Apple, innovative, exciting and clean, and Nike, bold, active and bright, are just two examples of businesses that built brands that have, in turn, built loyalty.
But those just starting a business may not know what a "brand" really is. Seth Godin defines it as:
"[T]he set of expectations, memories, stories and relationships that, taken together, account for a consumer's decision to choose one product or service over another. If the consumer (whether it's a business, a buyer, a voter or a donor) doesn't pay a premium, make a selection or spread the word, then no brand value exists for that consumer."
Websites are now a cornerstone of business. Branding, however, is too. So, as you get started with branding your website make sure you have your bases covered.
Find Your Tone
How customers perceive the business contributes a great to deal to a business's brand. No longer do companies hold all the power in determining what their brand is. Your brand tone should match your team, your products/services, and your business's background. More tech-savvy and tech-oriented companies may need to be more informational and take a professional tone whereas a fashion company may have more room to be more fun, with a "flirty" tone for a female audience.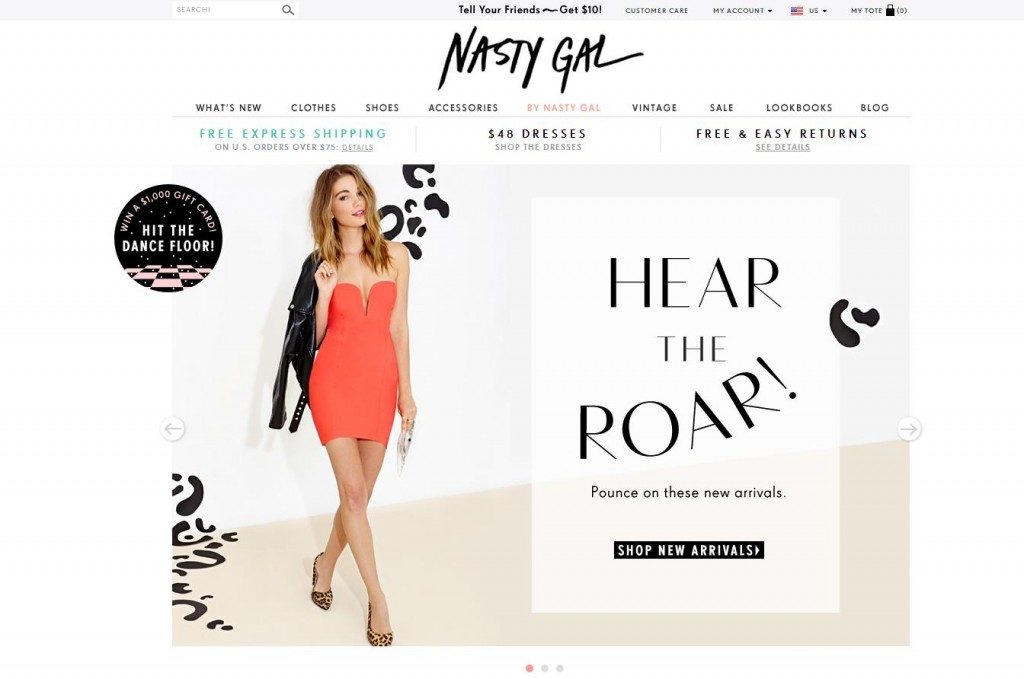 Nasty Gal, a popular women's clothing and accessory site embraces who their audience and their products are and then takes the tone of a brand that's fun and funky. Geared towards women in their early and mid-twenties, this site is simplistic, with edgy and fun copy and an eye-catching brand – enticing their audience perfectly.
Develop Your Design
You probably already have a company logo. Often times when designing a new website, businesses forget that part of their brand is their design scheme. Design is one of the most important basic website features you need to make sure you're taking into consideration. Is your business fun, energetic and bright?Is the image you're trying to portray calm, cool and collected? Your design, in terms of colors, fonts and visuals, needs to match the type of brand you want your business to be.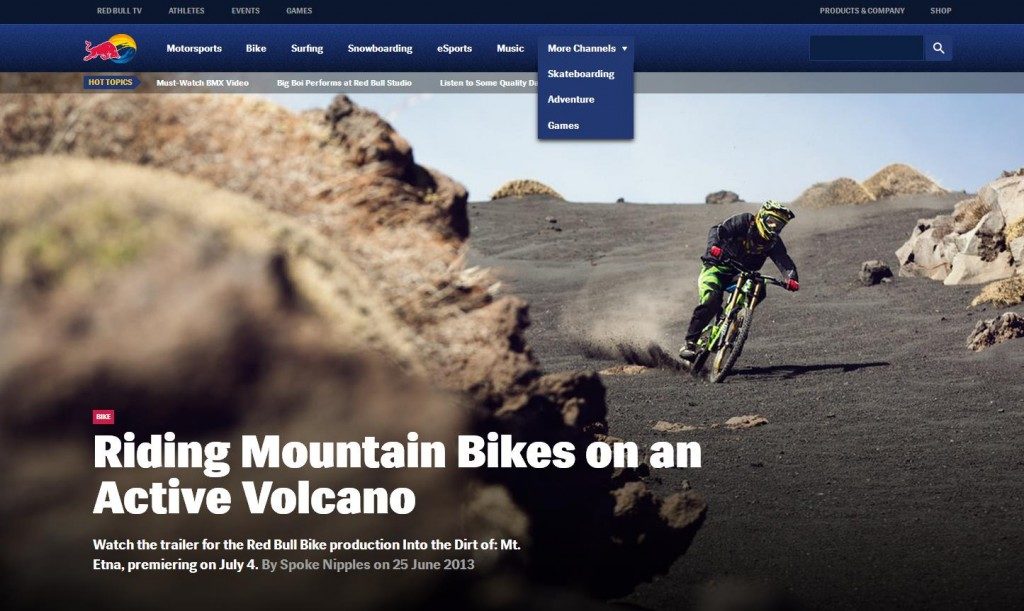 Take a look at Red Bull's home page. Well-known for their consistent, and thriving, brand, Red Bull takes their web design to new heights with a huge image that catches the viewer's attention right away. Red Bull established themselves as lifestyle brand. More than a company that "gives you wings" via energy drinks, Red Bull keeps the design of their website geared towards their audience: active, adrenaline-rush-seeking sports fans. Large imagery and the lifestyle are showcased through their colors and branded design.
Blogging for Brand Voice
A blog is where you can connect with your audience and show off who's behind the business and the brand. From company outings to in-house subject matter experts, part of your new website branding imitative should be a blog. According to a recent Business.com blog post, businesses with blogs generate 5 times more site traffic than those that don't have one. This is where you can really showcase your tone, individual team members' voices, and shape the minds of consumers so that they envision your business and brand the way you do. Blogs aren't just great for branding though; they can help your SEO efforts and encourage social sharing of your content.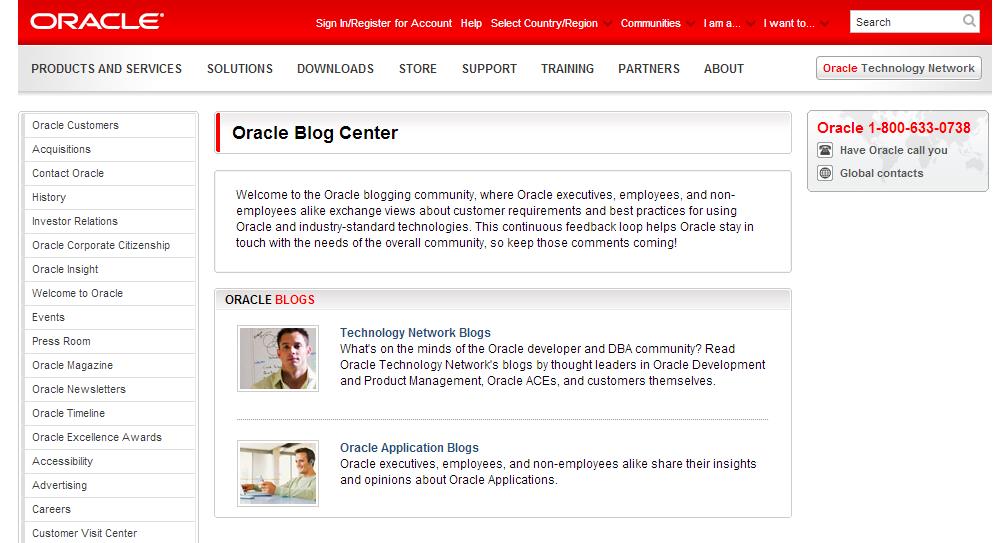 Oracle, a company that provides enterprise management software and more, has really developed their blog in order to establish thought leadership and connect with both current and potential users. Not only will visitors be able to hear from people within the company, they can hear from users similar to themselves. A blog, or blog center, is a great opportunity to build brand awareness and connect with your customers, which is what blogs are all about.
Building Out Your Brand
Build out your online presence by creating social media accounts that feature that same colors, visuals and tone that your website does. Customers want a consistent, fluid experience across all online channels and expect businesses to have a social presence. In the upper right-hand corner or in the footer of your pages, make sure you include links or icons that link to your accounts on the various social networks where you can be found.

Take a look at what Mashable has done. They've positioned social media icons for networks where they can be found right next to the search bar so that anyone searching their site instantly is aware of Mashable's social presence. Not only that, they've kept their colors, sleek design and site functionality while promoting their online presence on sites other than their own.
Sure, your logo is important, but it is only part of your brand. Website branding is all encompassing, from your logo to your design scheme to how you position products. No longer is your website a place to simply set up shop one time with a dump of details. Consumers are online – doing research and making purchases.
Branding your website means taking all the aspects of what really makes a brand and an online presence successful and combining those so you can showcase your business, products and brand in the best ways possible.