Continue reading to find out how to hire a professional designer for just $5.
---
9 Best Skull Logos
How to Get Your Logo for Just $5
Yes, you really can get a quality skull logo designed for just $5 on Fiverr. This freelance platform connects buyers and sellers in a unique and incredibly affordable way. Each professional designer at Fiverr sets their own rates, with entry-level packages at just $5. There are thousands of logo designers on Fiverr offering their expert services at these super affordable rates. Which means you could get a professional logo design for less than the cost of your lunch! Getting started is super simple.
Go to the Fiverr homepage
and search "skull logo" to begin. Profiles of designers matching your search query will come up on the results page.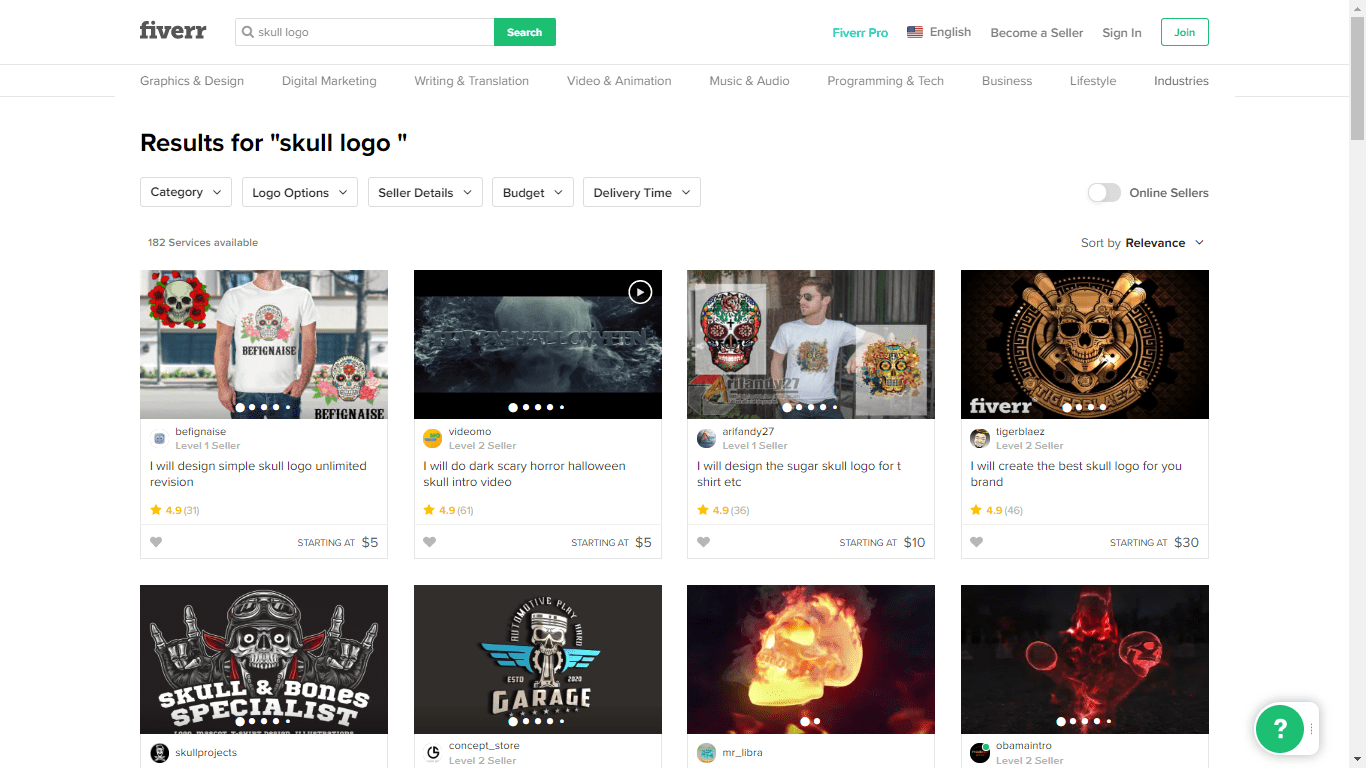 Click on a designer's profile to find more information on them. This will help you decide if they're right for you. Profiles showcase their design portfolio, "About This Gig" section, and the services on offer. If you like what you see, click
Continue
to move forward.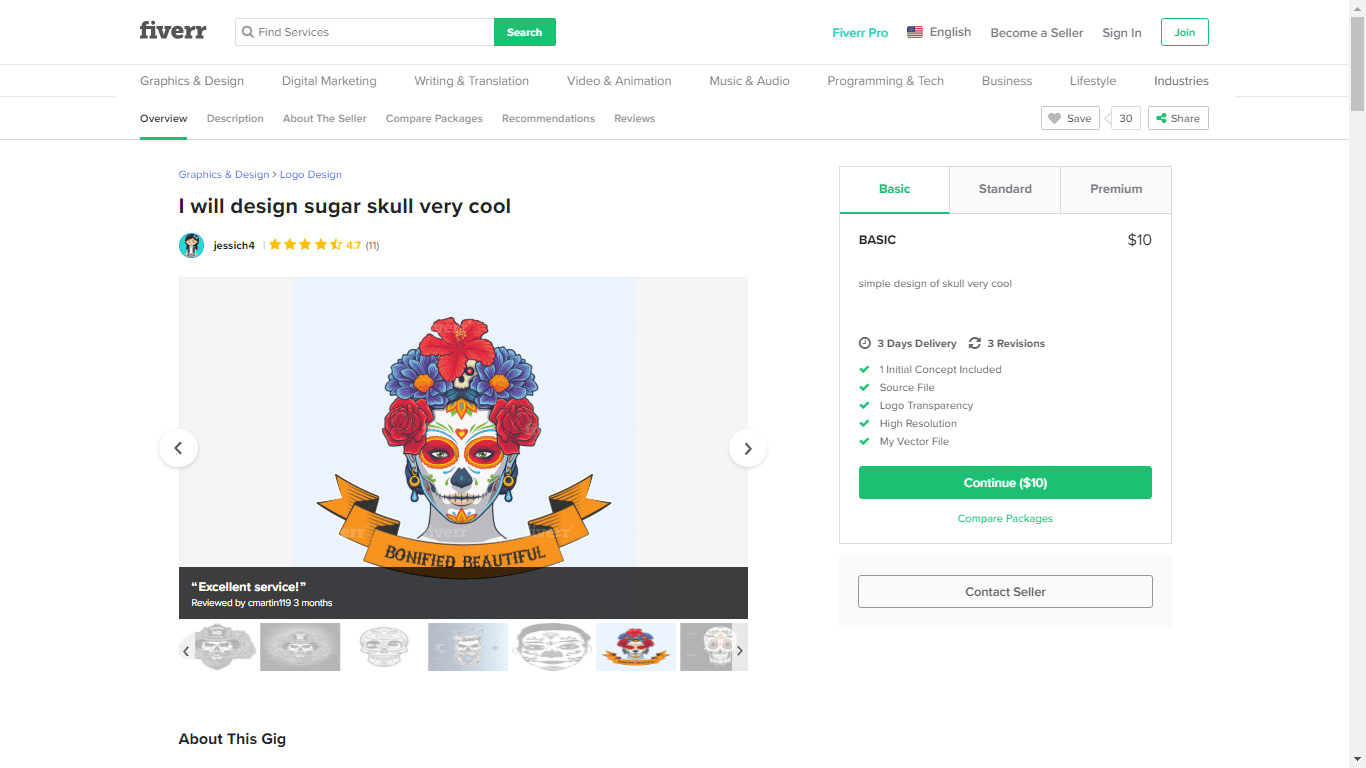 The payment preview page is where you'll be able to see the cost of your chosen package and the included services. Check it has everything you need, then click
Order Now
to pay and finish commissioning the designer.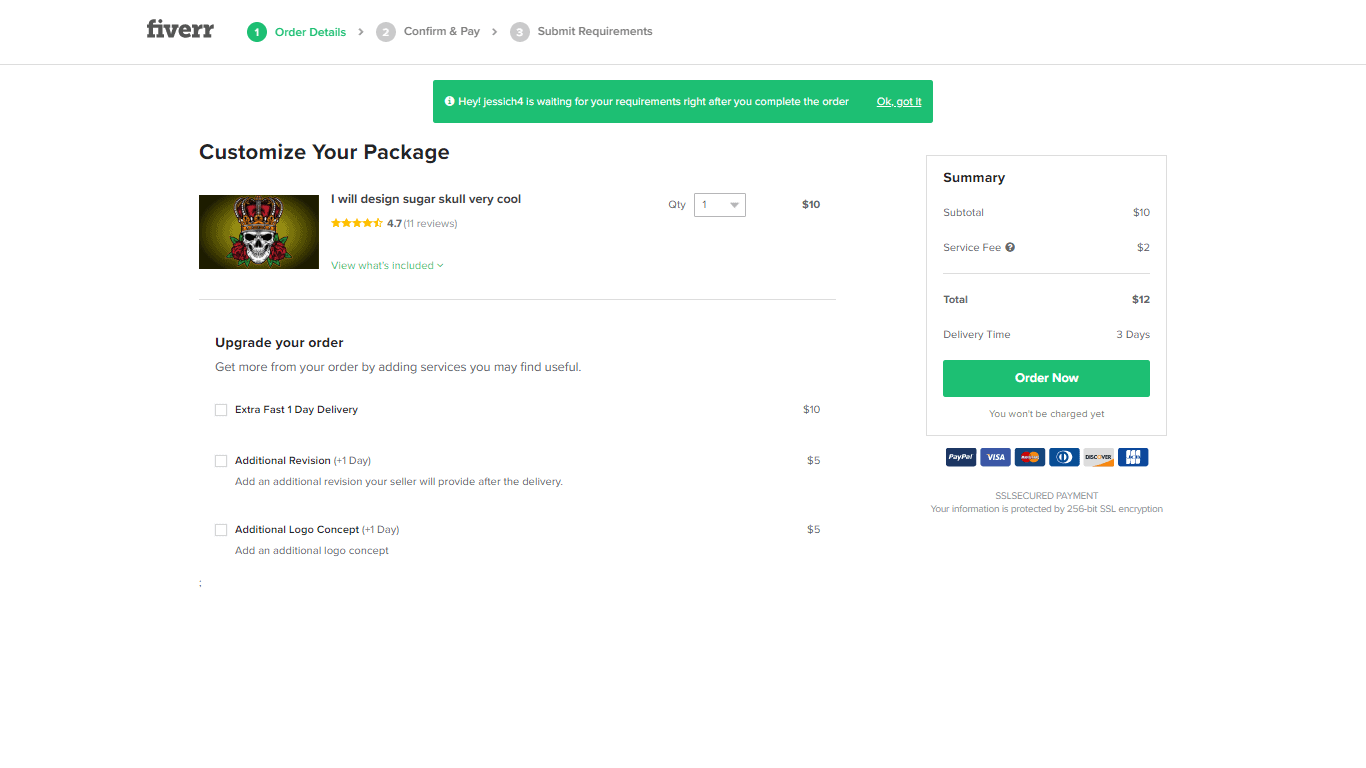 Once you've submitted your payment, the hiring process is over and your logo is on its way to you. If you paid for expedited delivery, your logo may even be delivered in as little as 24 hours! Interested in finding a freelancer? Check out our
full Fiverr review
for more tips on hiring designers. The great Fiverr features don't stop there. You also get:
Payment protection – Your payment won't be released to the designer unless you are 100% satisfied with the logo you receive.
Seller levels – Sellers are ranked with levels that denote time spent on Fiverr, customer feedback, and design quality. The higher level the seller, the more experienced they are.
Designer search options – You can easily find the right designer by narrowing down your search results with filters like delivery time, budget, and logo style.
Package extras – Many designers allow you to add package extras, like expedited delivery or 3D mockups, each for a small added fee.
How to Create Your Own Logo
When it comes to making your own logo, my top advice is to use a DIY logo maker. But a word of warning, even though these tools are super easy to use, there's definitely a level of creative skill needed to create a logo that's aesthetically pleasing and unique to your brand. If you're picky about your logo quality, you're better off hiring a professional. If you're set on making your own logo, then I suggest using Wix Logo Maker. This tool uses artificial intelligence (AI) technology to predict the logo styles you'll like based on your answer to a few questions. You can then personalize its suggested templates. Ready to try it out?
Go to the Wix Logo Maker homepage
 and create a profile to begin. The first stage of the process is to enter your company name and tagline.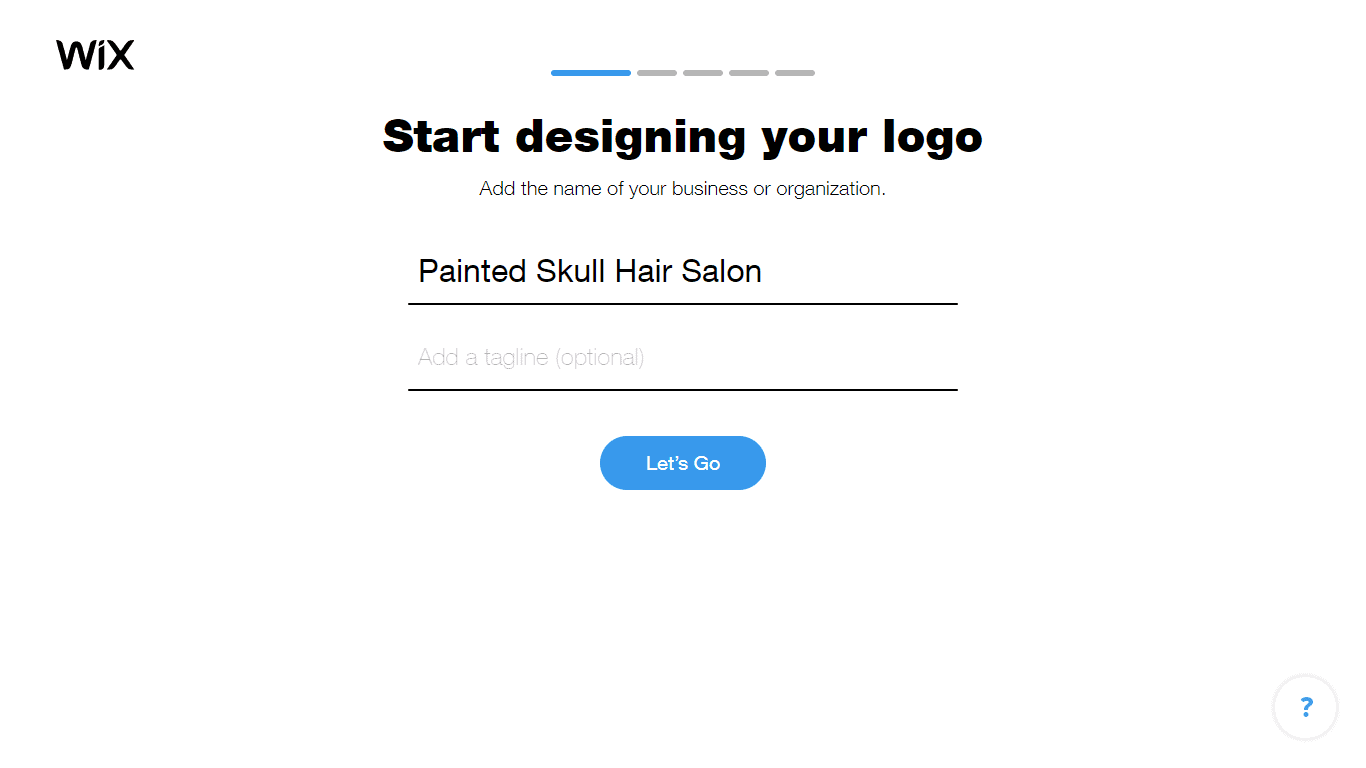 Type your industry into the search bar and select it from the dropdown menu. There are thousands of industries to choose from, so pick the one that's the closest to your business.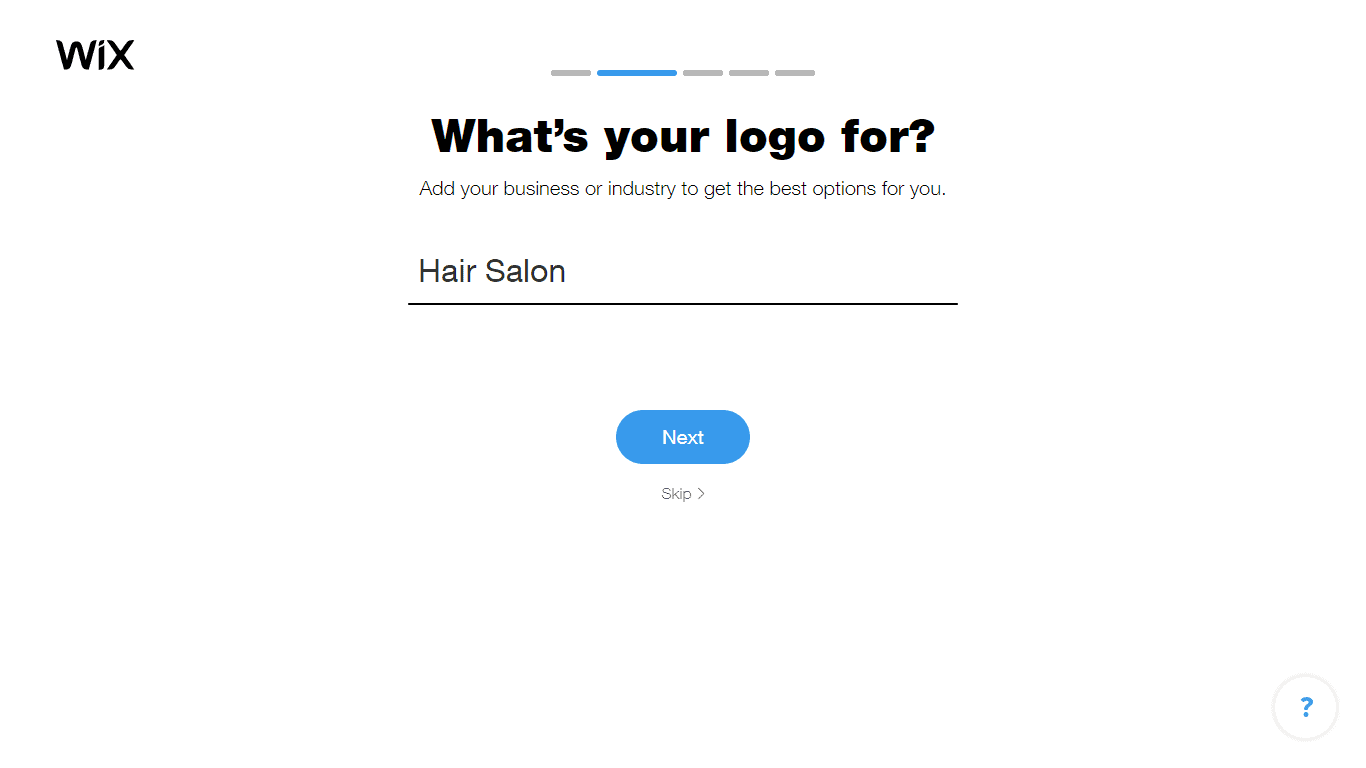 You'll see a list of adjectives next. Choose the adjectives that describe the look and feel of your ideal logo design. I like to think about the words that describe my brand as a whole.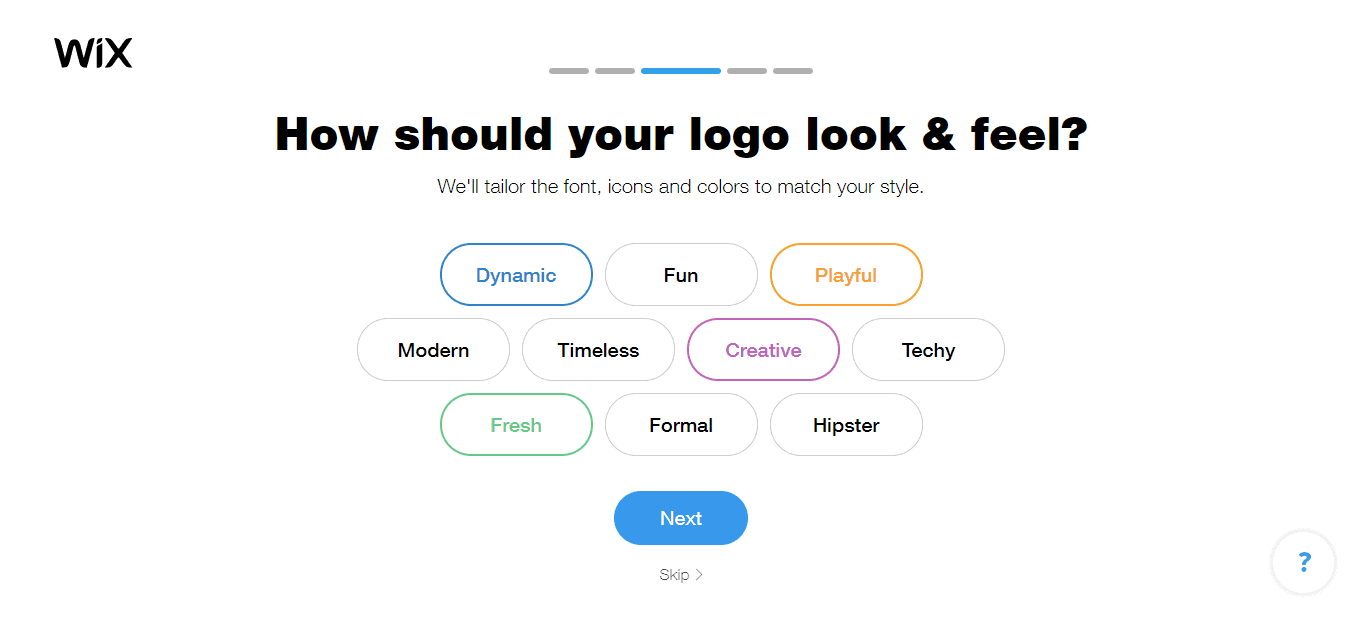 Next up is a series of five logo pairs. In each pair, select the logo that you prefer or click
I don't like either of them
and move on to the next pair. This helps the AI learn your tastes.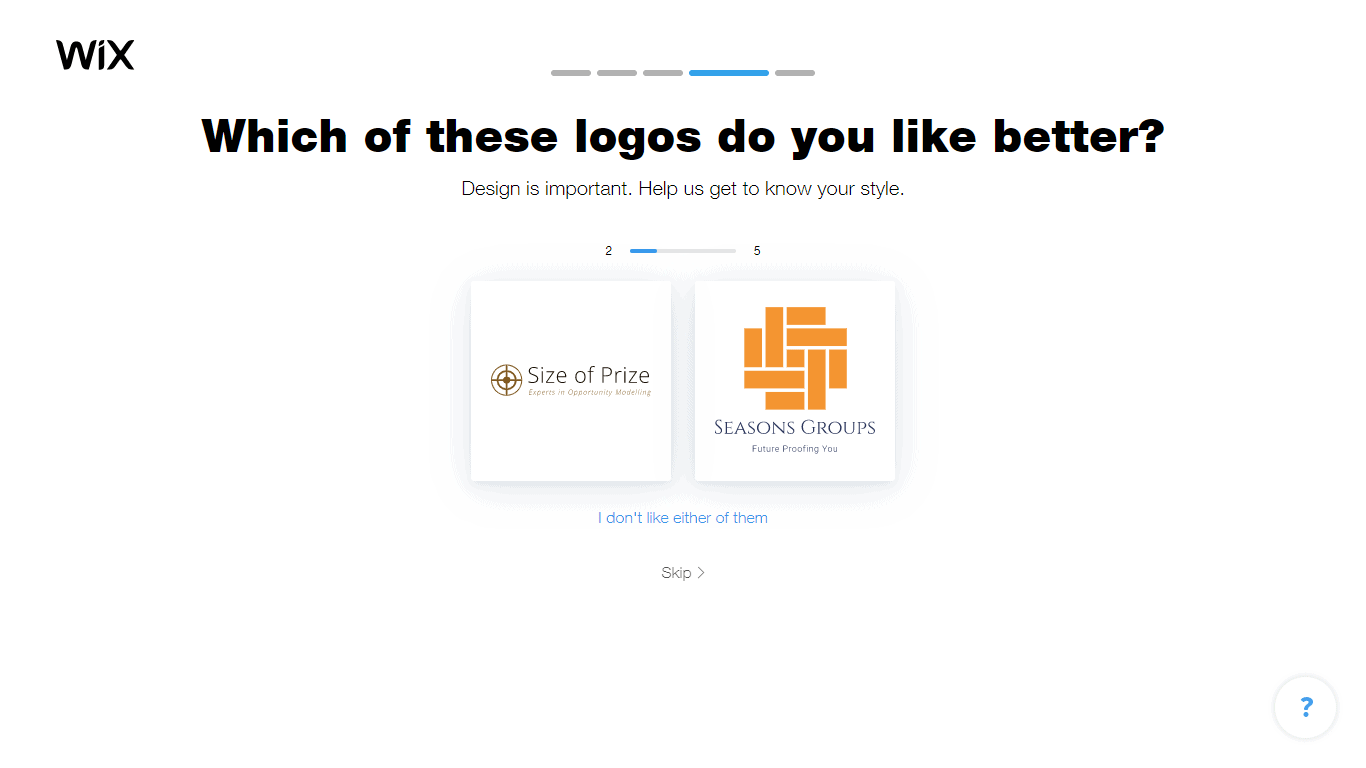 Where will you be using your logo? Select from the options on the list, which includes social media, merchandise, and your website.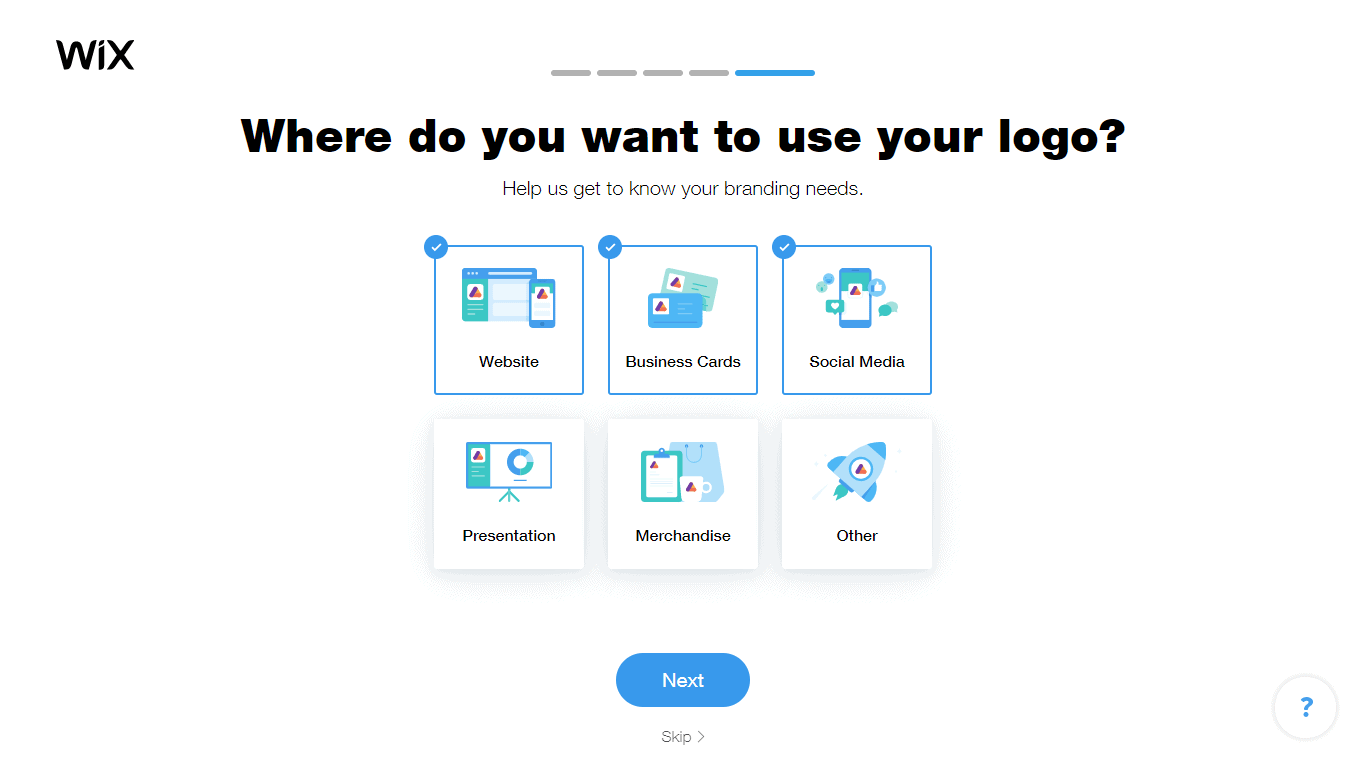 You've completed the questions, and now it's time to explore the logo suggestions! Take a look at the results to grasp an understanding of the designs generated for you by Wix Logo Maker. There's a wide variety to choose from, so take your time as you scroll through them.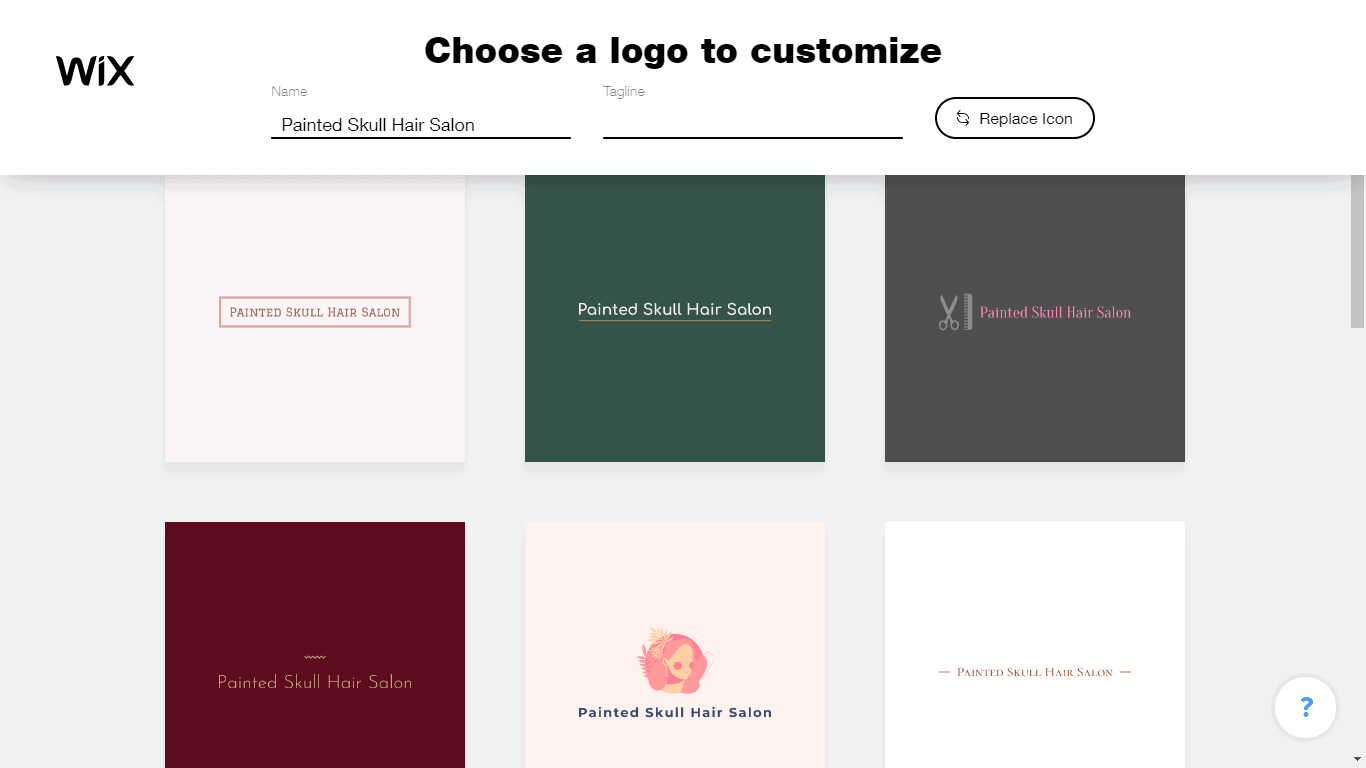 At this stage, the icons probably relate more to the industry you've chosen, but you can change that easily. Click
Replace Icon,
and type "skull" in the search bar. Select the icon you like best and it will replace the old icons.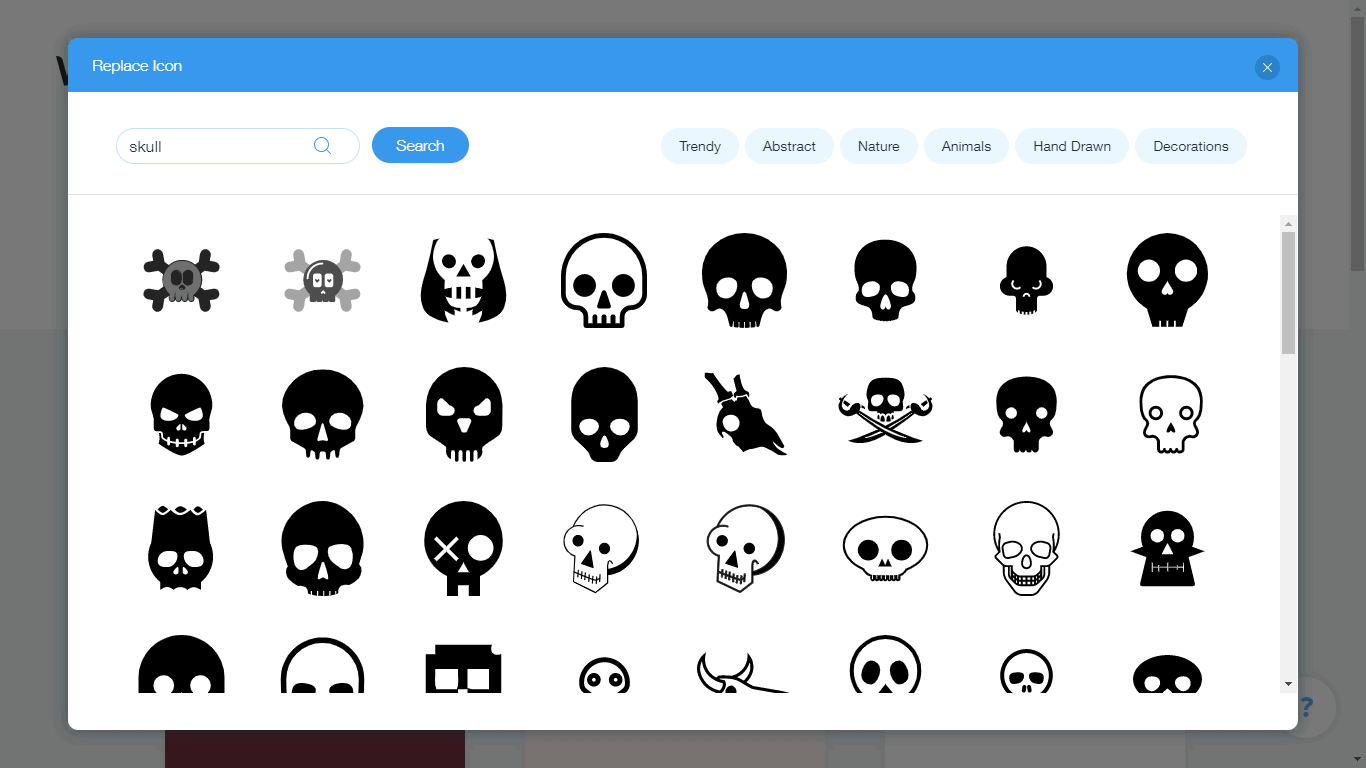 As soon as you're ready to move forward with a logo template, click
Customize
and you'll be taken to the logo editor. Here, you can tweak the logo as much as you'd like. Add multiple icons, change the color of the background, adjust the size and color of the text – the more you change, the more original it will look. Once you've finished customizing, just click
Next
to select your package, pay, and download your high-res logo.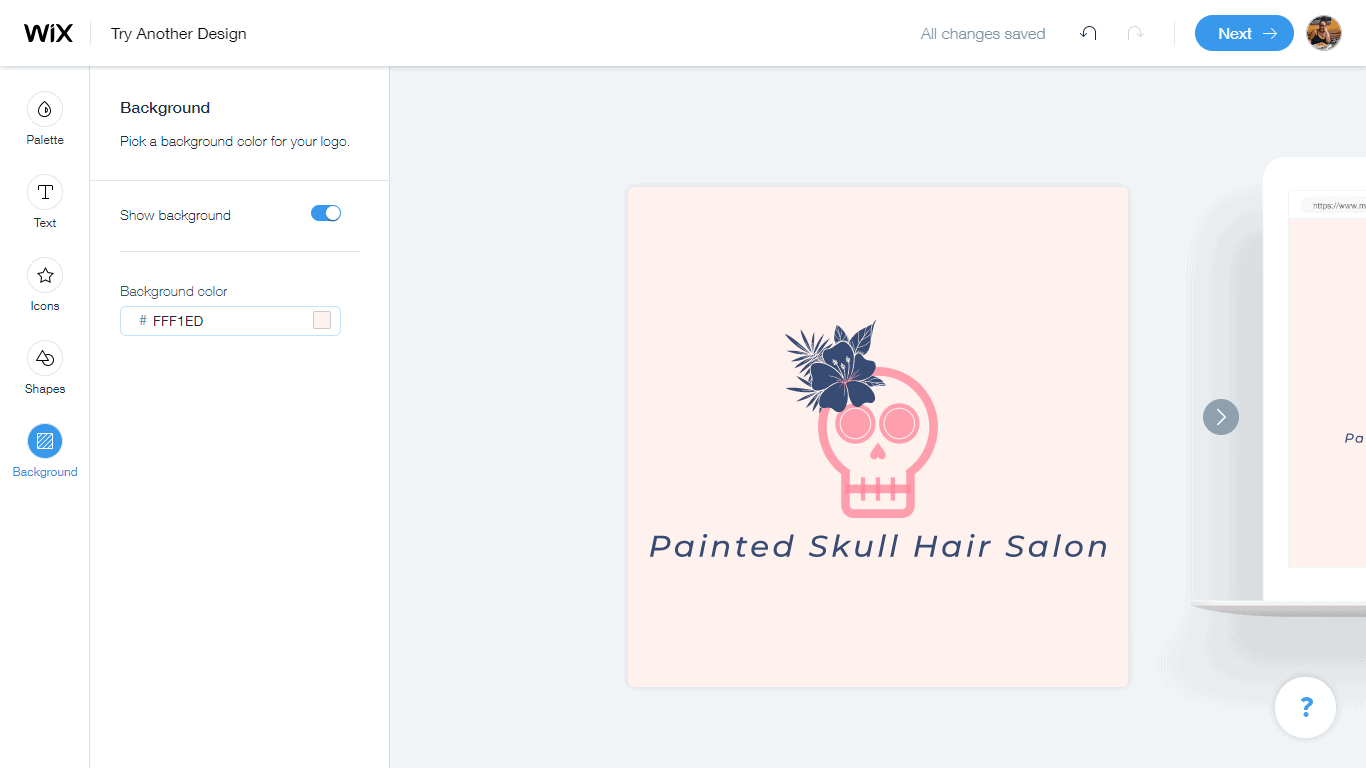 If you're not ready to commit just yet, download the logo in a free, smaller size to compare to other logos you may test out. Find out more about Wix Logo Maker, including more logo examples, in our
in-depth Wix Logo Maker review
.
Wix Logo Maker Alternatives:
Looka – If you're a start-up or looking to rebrand, Looka is a one-stop shop for branding. You can design your logo and get other branded assets like business cards and website design at the same time. Read our detailed Looka review to learn more.
DesignEvo – Not a fan of AI? There are 10,000+ logo templates in 18 categories at DesignEvo. Search through categories like Abstract and Art & Entertainment to find the perfect template to customize. See some logo examples in our full DesignEvo review.
In Conclusion
If you're looking for a professional quality design that isn't costly,
it doesn't get better than Fiverr
. Even if you're on a tight budget, you can get an original design, and it can often work out cheaper than using a free logo maker, especially as you have to pay to download the files at the end. For all those creatives set on DIY,
let Wix Logo Maker guide the whole process
. The updated customization features let you turn any template into a great-looking logo. The process is so simple, even beginners can't go wrong. Your hunt for the right logo design service doesn't have to stop here. Check out my colleague's
full logo design service comparison
 to see how other popular services held up during his experiment.