There are at least a dozen reasons your business should be involved on Pinterest. Apart from being one of the fastest growing social networks, Pinterest is also the world's leader in social media ecommerce. As one of the few networks where people specifically come to shop, few brands can afford to ignore it.
But in many ways, gaining a large following on Pinterest can be significantly more difficult than earning followers on Facebook or Twitter. Fortunately there are several few tried and true methods that can help you grow your Pinterest fan base, and many of them only take a few minutes to implement.
Complete Your Profile Verification
Verified Pinterest accounts inform Pinterest users that you're an authentic and official page rather than an imitation. Verification can be one of the most important steps in establishing your account as an authority, which will make your page more appealing to both your existing followers and your prospective fans. Verification places a checkmark adjacent to the URL in your profile. This checkmark is especially visible on the mobile platform and in profile search queries, allowing users to sort through riff raff easily.

Apart from building trust, verification allows you to access Pinterest's analytics section, enabling you to keep a close eye on how each pin is performing. This can be a valuable step towards honing the aspects of your content that are working and fixing those that aren't.  Simply put, it allows you to give people what they want so you can earn more followers.
Use Rich Pins
Rich pins are a free feature that allows you to give more detail to your content, making your pins more attractive and noteworthy. If you're able to capture someone's attention with a beautiful pin that stands out against its competition, you're one step closer to earning your next follower. Rich pins are broken into three types: recipe, article, and product. Each is uniquely suited to help brands and bloggers to raise attention to specific types of content.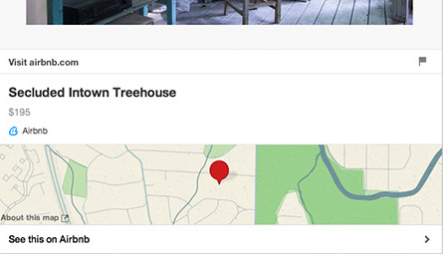 A regular pin provides a simple description of the content you've posted in the comment section. By contrast, rich pins allow you to create a title that stands out and helps ensure your important product information isn't lost or removed from the comment section. Selecting a rich pin provides a preview of the pin, including additional information about the pinned product.
For example, a rich pin might point out that the pinned item is both stocked and on sale. Adding this extra information increases the value of your content, which in turn increases the value of your channel and the probability your next pin will lead to earning your next fan.
Pinterest Sharing Widgets
Optimizing your website or blog to work with Pinterest is one of the best things you can take to develop more repins from your fans. After all, the easier it is for someone to repin your content and follow you, the more likely they'll do both. One of the easiest ways to make your site Pinterest friendly is through Pinterest widgets like Pin IT or Follow Us.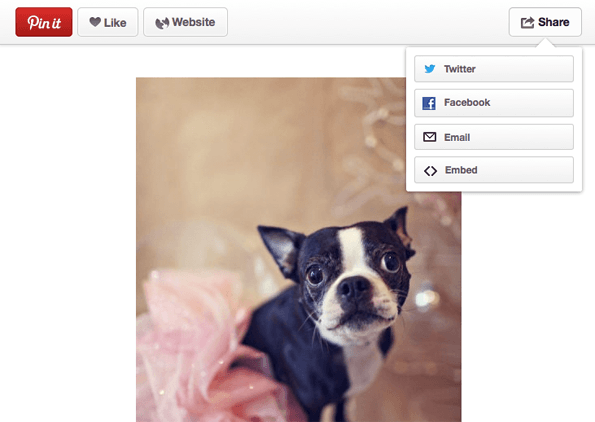 These widgets allow your regular web traffic to follow you on Pinterest or share your content with just one click. And if you're looking for something a little more mainstream, the official Pinterest widget builder can help you share your Pinterest account on your site without the help of any third parties.
Pinterest Image Optimization
Like with any social media content, pinned content needs to be compelling enough to deserve a click. Optimizing your images for what's proven to work on Pinterest can help you go a long ways towards expanding your audience. Many of these changes won't just help increase your fan base, they'll also help you boost engagement with your content, and potentially increase conversions as well.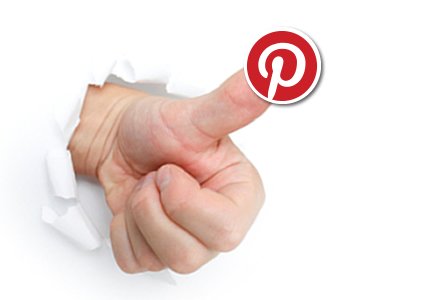 Some of the latest research on Pinterest has found that people prefer to share images that are bright, colorful, and large. This means you should stick to warm colors like oranges and reds, while avoiding cool colors like blues and greens. Whitespace is also something to be avoided, as well as single solid colors. Furthermore, vertical images tend to perform better than their horizontal counterparts. While you should experiment and see what works best for you, the most successful pins on Pinterest are 730 x 1200 pixels.
Pin Scheduling
Like with many social media sites, the content you post is just as important as when you post it. If you're not posting pins on regular intervals, odds are you're missing out on developing a large portion of your prospective fan base simply because your existing followers aren't seeing your pins with regularity. Posting at regular intervals allow your pins to be posted in a way that maximizes their exposure to your fans by ensuring your content schedule coincides with the way they use Pinterest.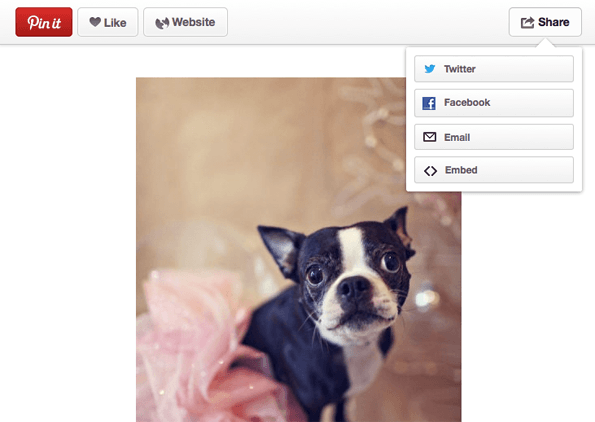 Consistent pinning is important, but pinning too many things too often can make your page feel spammy and ultimately lose you followers. Roughly 15-20 pins each day is a fair guideline to keep your page active without it appearing like spam.
Summary
One of the easiest ways to gain followers on any social network is to simply ask. Give your existing social network communities a URL to your Pinterest profile and you can get your Facebook, Google+, Instagram, Tumblr, and Twitter followers to join you on Pinterest. If they're following you on other networks, they've already demonstrated an interest in what you have to say.
Try promoting your Pinterest account on these other networks at least once a month, and you should see a steady increase in your follower count as your new followers on these other networks come to join you on Pinterest.