Not every logo design needs to be over the top to be noticed. Sometimes, simplicity is the key to catching the eye of your future customer or client. If you need a simple logo, you likely want a design that will stand out, without any unnecessary bells and whistles. That being said, simple doesn't mean plain – and it certainly doesn't mean boring. With the help of a talented logo designer, your dream pared-back logo can be brought to life quickly and affordably. Don't think you have the budget for a professional designer? Think again.
Keep reading to find out how you can hire a pro logo designer for only $5
.
---
9 Best Simple Logos
With so many logo design services available, is it really possible to know which one is best? My colleague tested the top services and ranked their performance in his comprehensive review. Check out his
extensive logo designer service comparison
 to see how each of these popular services performed in his experiment.
How to Get a Pro Logo for $5
Let's be honest – graphic design that costs only five dollars doesn't sound possible. Or if not impossible, then it certainly seems like any product you'd get at such a low price point would be amateurish and low-quality. Before I found Fiverr, I'd have agreed. But after experiencing the platform myself, I can absolutely say your new logo design can be professional
and
 affordable! Fiverr is a freelancing platform where graphic artists offer logo design packages beginning at just $5. Package pricing can go up from there, but thousands of designers remain at this starting price point. Want to see what the platform has to offer for yourself?
Head to the Fiverr homepage
 to get started. Type "simple logo" into the search bar to pull up designers with relevant design packages. You can also try searching related terms like "monogram logo" or "minimalistic logo" if you have a specific style in mind.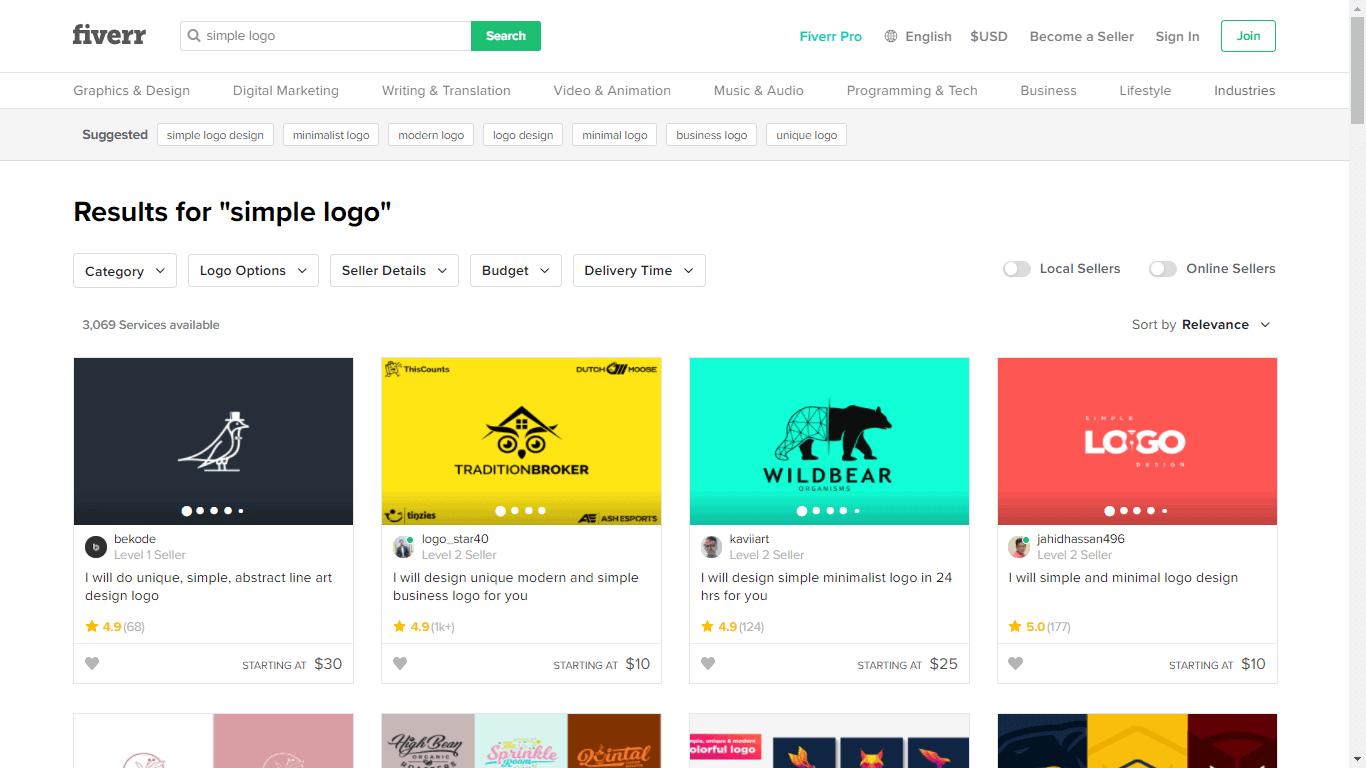 Once you find a profile that interests you, click to check out the full view. A designer's profile is home to their portfolio and customer reviews. You'll also find the services they offer and the costs of their packages. Read through all the information and click
Contact Seller
if you'd like to ask a question directly. Click
Continue
when you're ready to move on.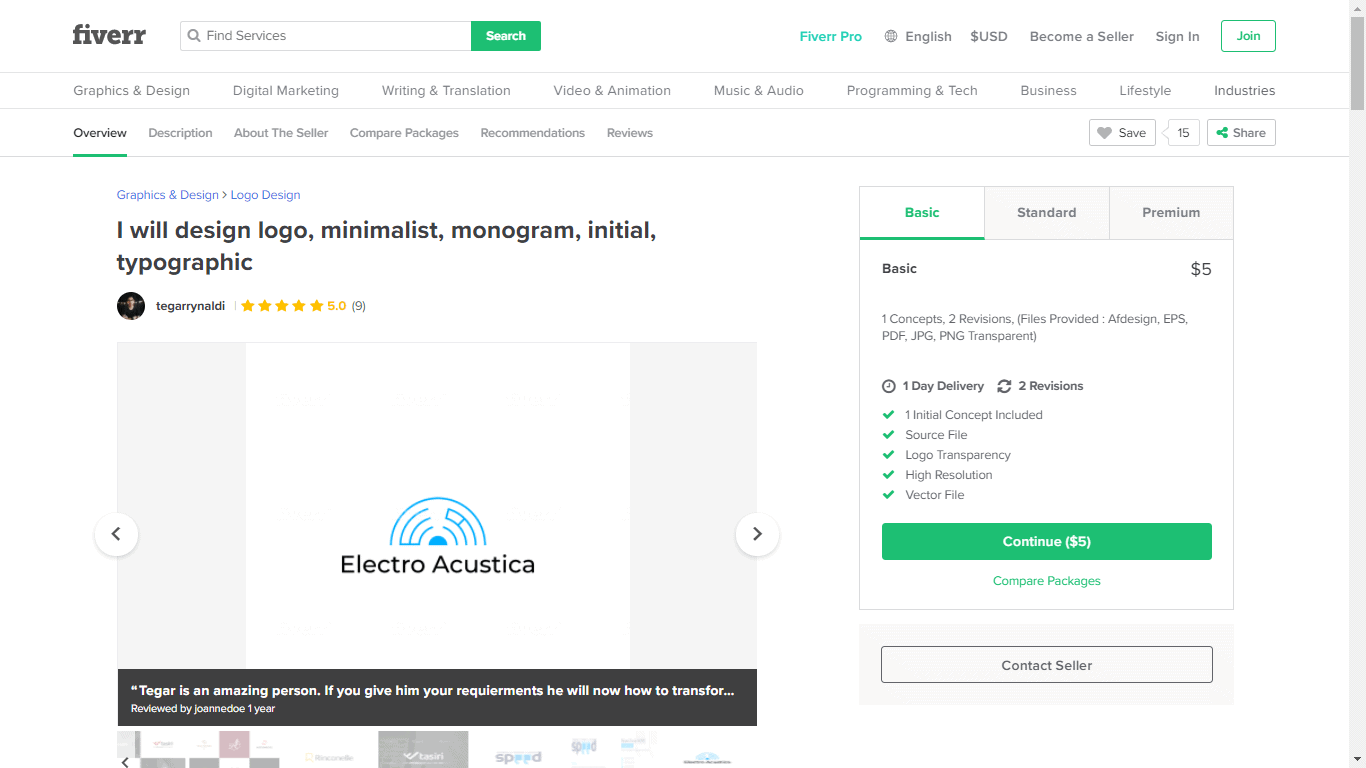 The payment preview page shows you the final cost before you enter your payment details. You'll also see a list of the services offered in your chosen package. Be sure you've selected a package that has all the services you require. Click
Continue to Checkout
to input your payment information and finish commissioning the designer.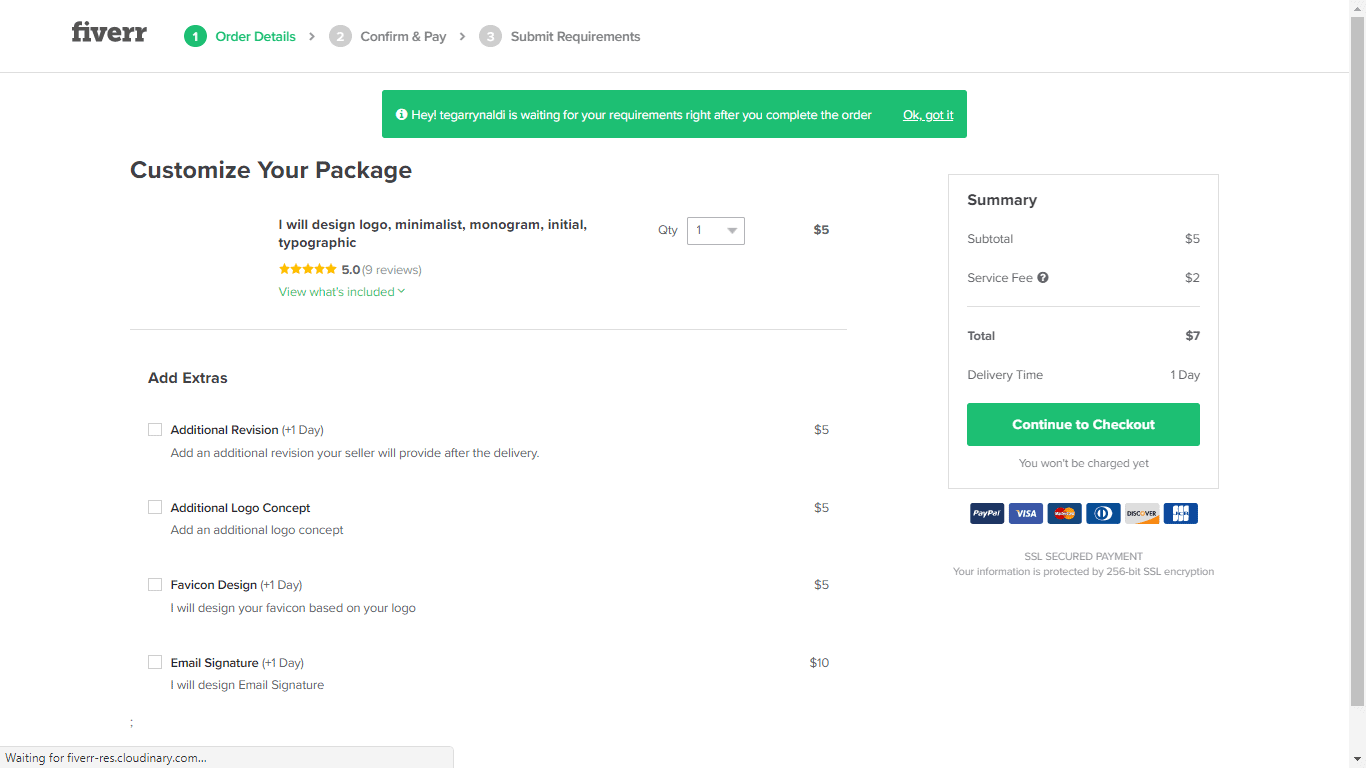 Once you've entered your details, you'll be redirected to a questionnaire where you can fill out the brief for your desired logo. You can even upload photos of your inspiration. In just a few days, your new logo will be delivered to you and ready to use. A few other useful things you can do on Fiverr:
Customize packages – Packages include set services as standard, but for a small extra cost, many designers offer package add-ons like expedited delivery, vector files, and a 3D mockup.
Filter your searches – You can narrow down your designer search using filters like delivery time, seller level, logo style, and (possibly most useful) budget.
Pay securely – Your payment is held in escrow until you authorize its release to the designer. This ensures the logo you receive is one you're completely satisfied with.
Have peace of mind – Since your payment is made upfront, your designer can't add any unexpected fees after they've been hired.
Interested in Fiverr?
Check out our in-depth review
for more tips and example logos.
How to Make Your Own Logo Design
If you don't want to hire a designer, you can try creating your own logo instead. You'll need some artistic skills and a little time, but you can put together a simple design on your own using a logo maker. Fair warning though, not every DIY logo maker is the same. In order to get an attractive design, you'll need to use a tool that's easy to use but produces professional-quality logos. My top recommendation is Wix Logo Maker because it uses artificial intelligence to generate logo suggestions tailored to your likes and preferences. To get started, just
head to the Wix Logo Maker homepage
 and create a profile. Enter your company name and tagline in the spaces provided and click
Let's Go
to begin.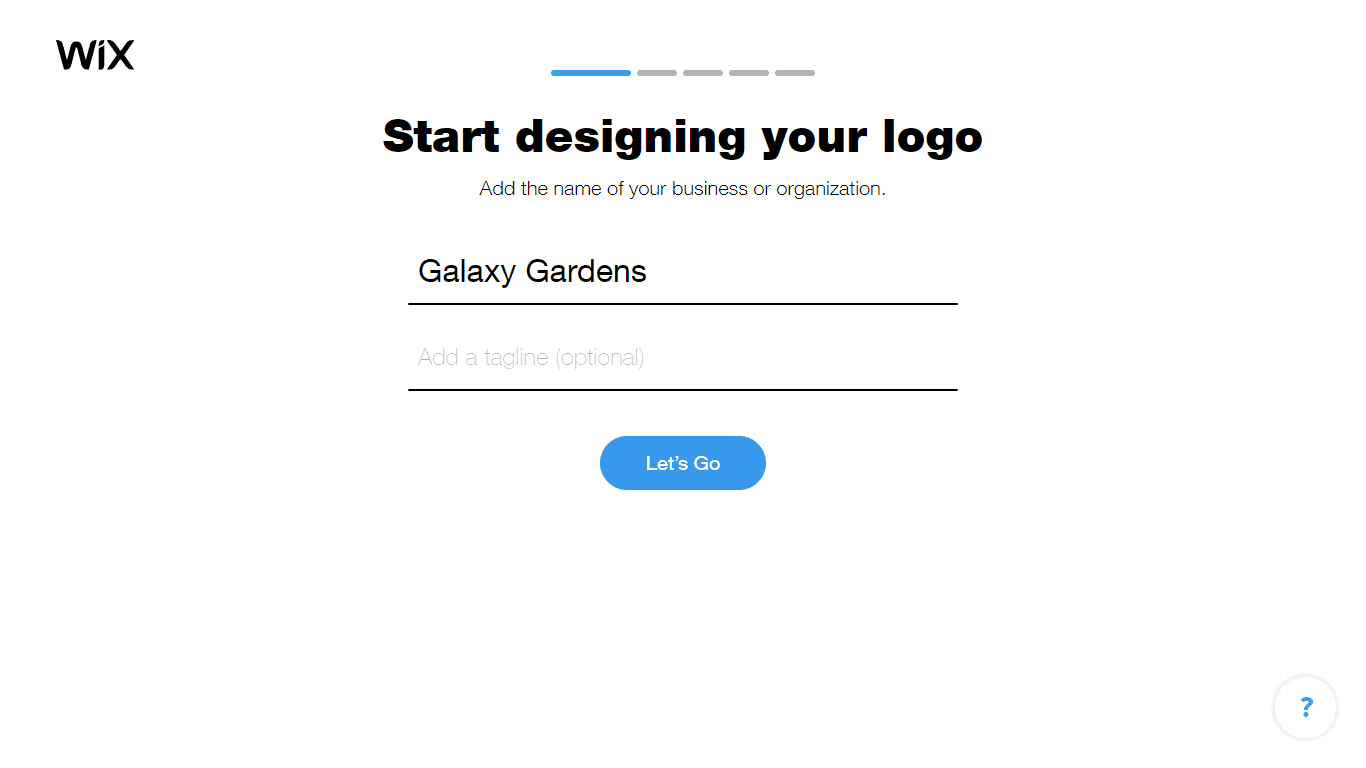 Start typing your industry into the search box and select the right option from the dropdown menu when it appears.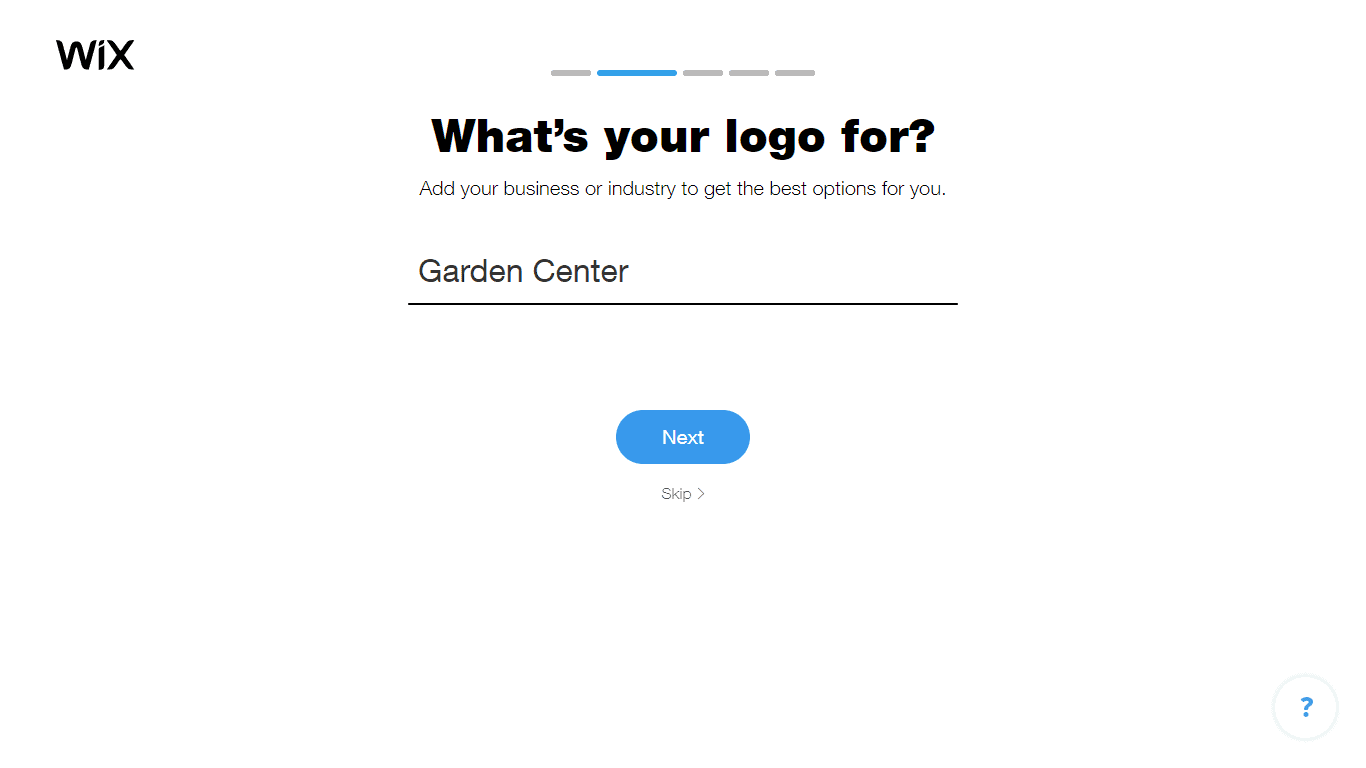 A group of adjectives is up next. Is your company playful and hipster or timeless and formal? Choose the adjectives that best describe the way you want your logo to look.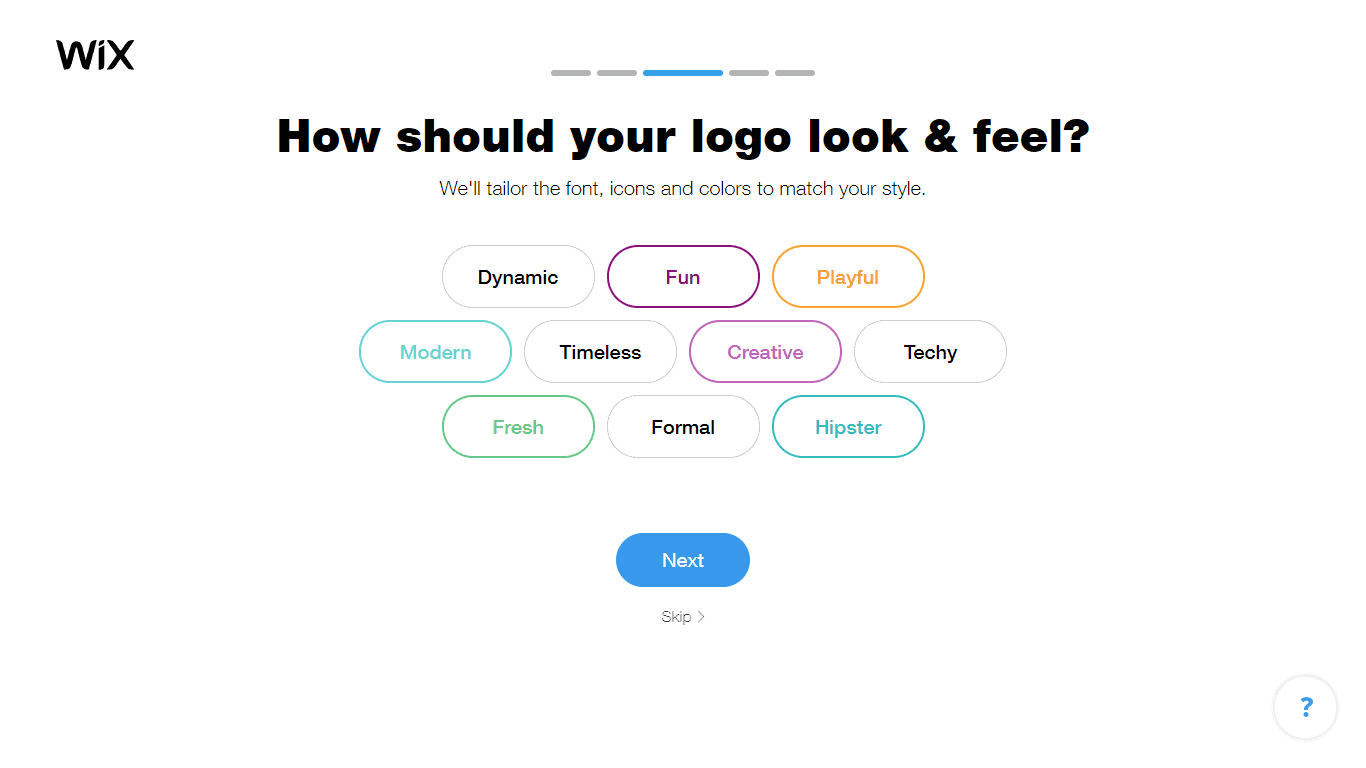 Next up, you'll see a sequence of logo pairs. These are important, so don't skip ahead! Your choices here help the AI determine which styles you like and which you don't. Select the logo in the pair that you prefer or click
I don't like either of them
to skip a pair.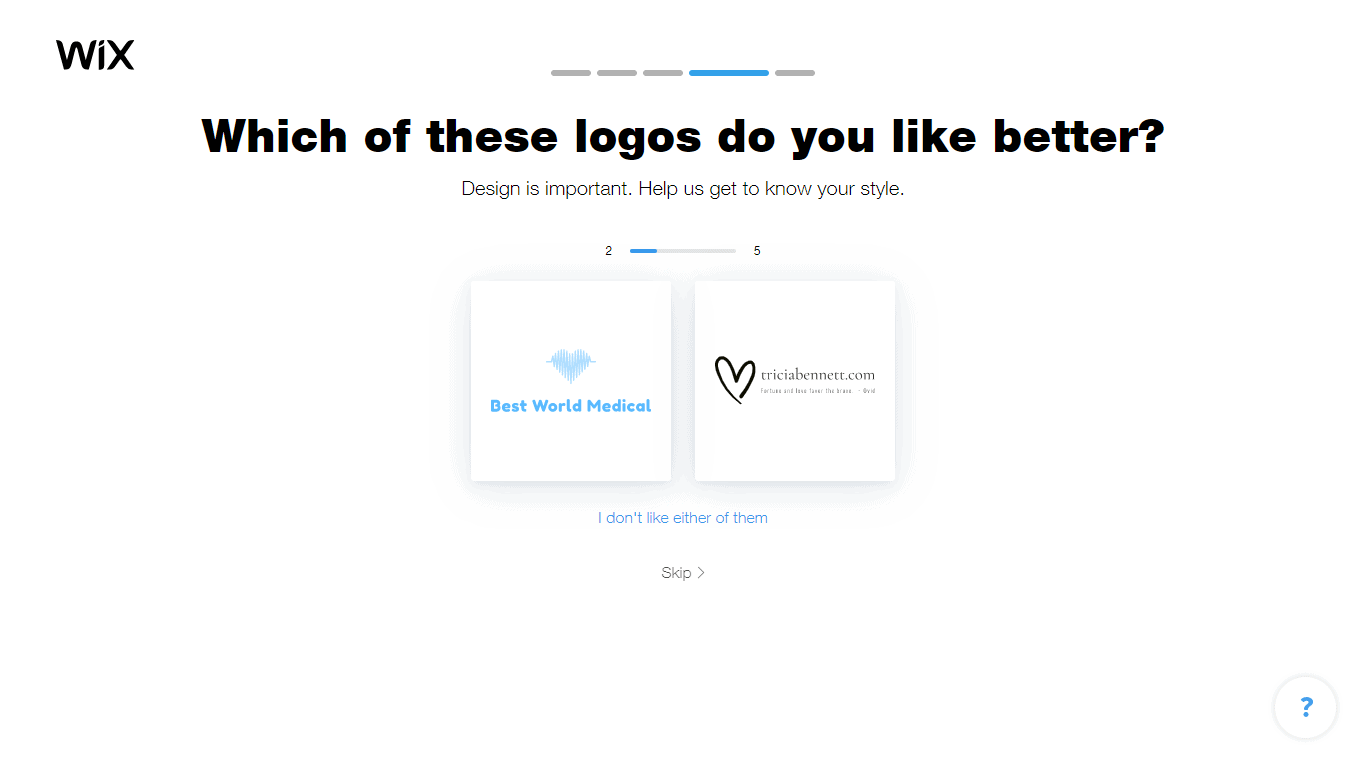 In the last question, tell Wix Logo Maker where you'll be using your logo, like a website, social media, and/or merchandise.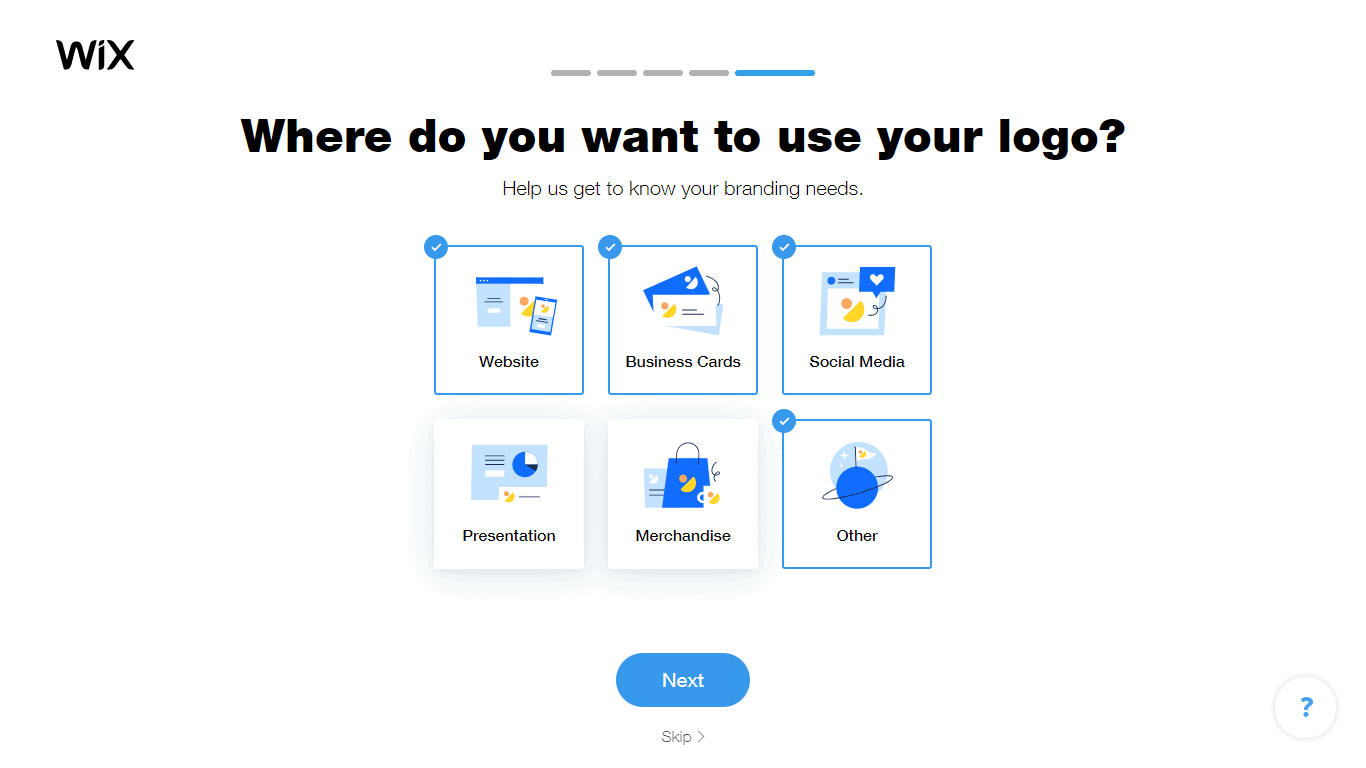 And now, the AI will generate your logo suggestions! Take a scroll through the results and see what catches your eye.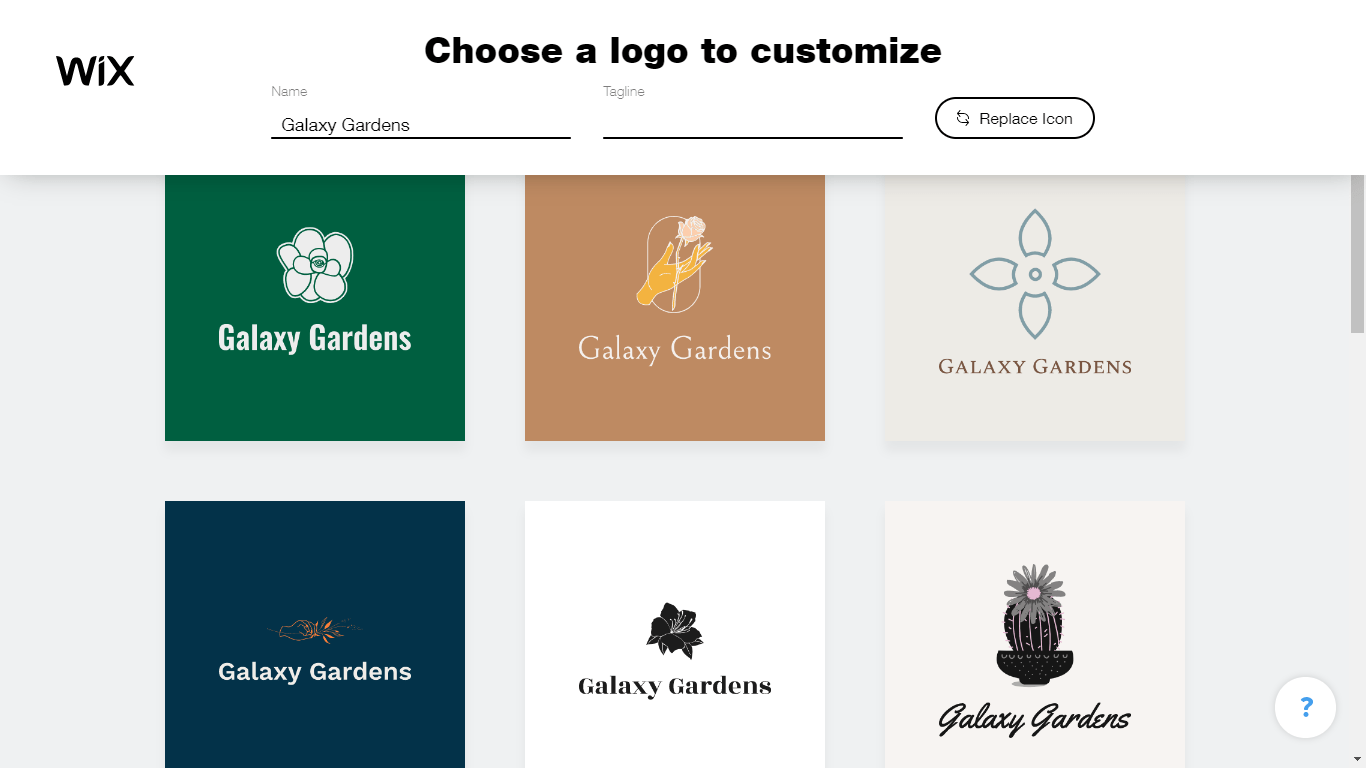 If you want to change the icons at this stage, click
Replace Icon
to open the image search feature. Type in a term related to your industry or company name – I chose "garden" to match my example. Clicking on the icon you want will add it to the logo suggestions and replace all the old icons.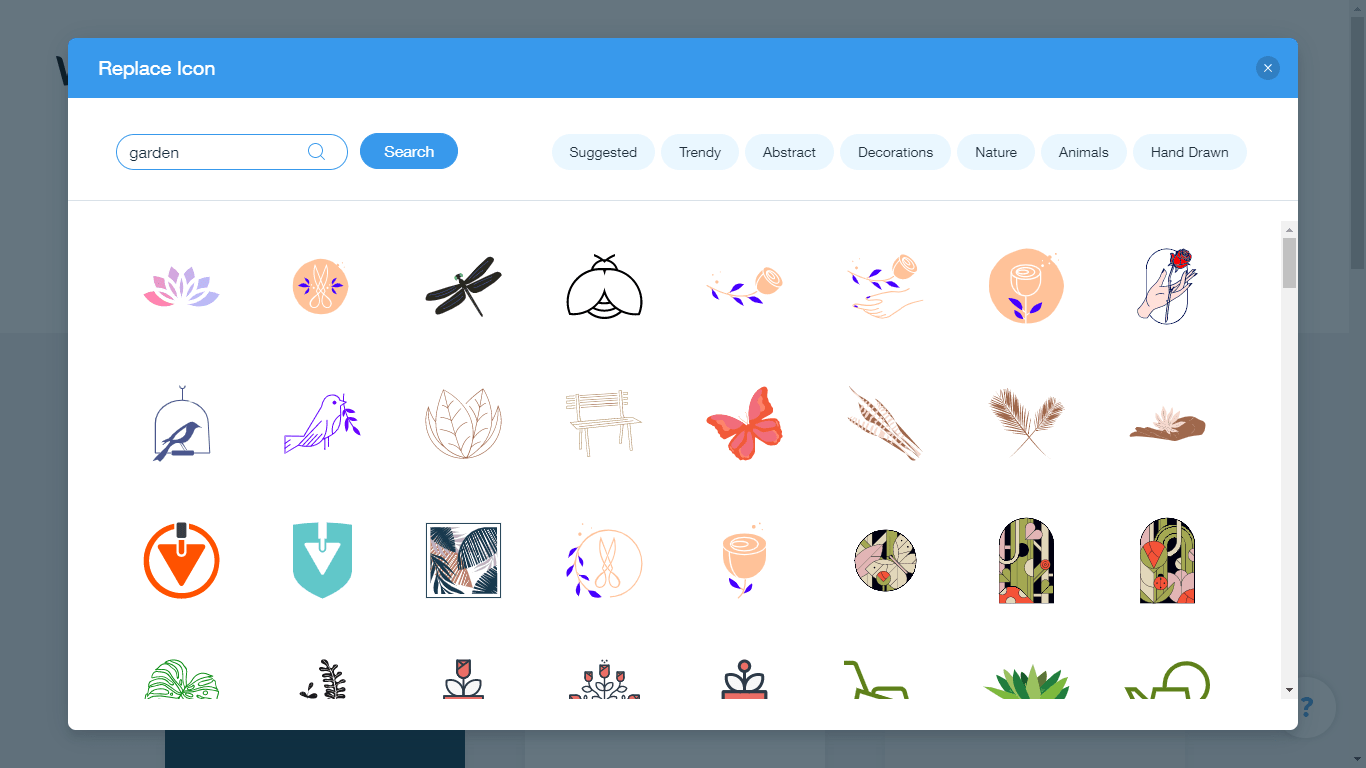 When you're ready to start making some changes to a template, click on the logo you like and move into the logo editor. This customization stage is where you'll really get to express your creative side. Wix Logo Maker has more than 200 beautiful fonts, 70+ preset color palettes, and thousands of icons to choose from. Since your simple logo won't require too many details, you'll finish your design in no time at all.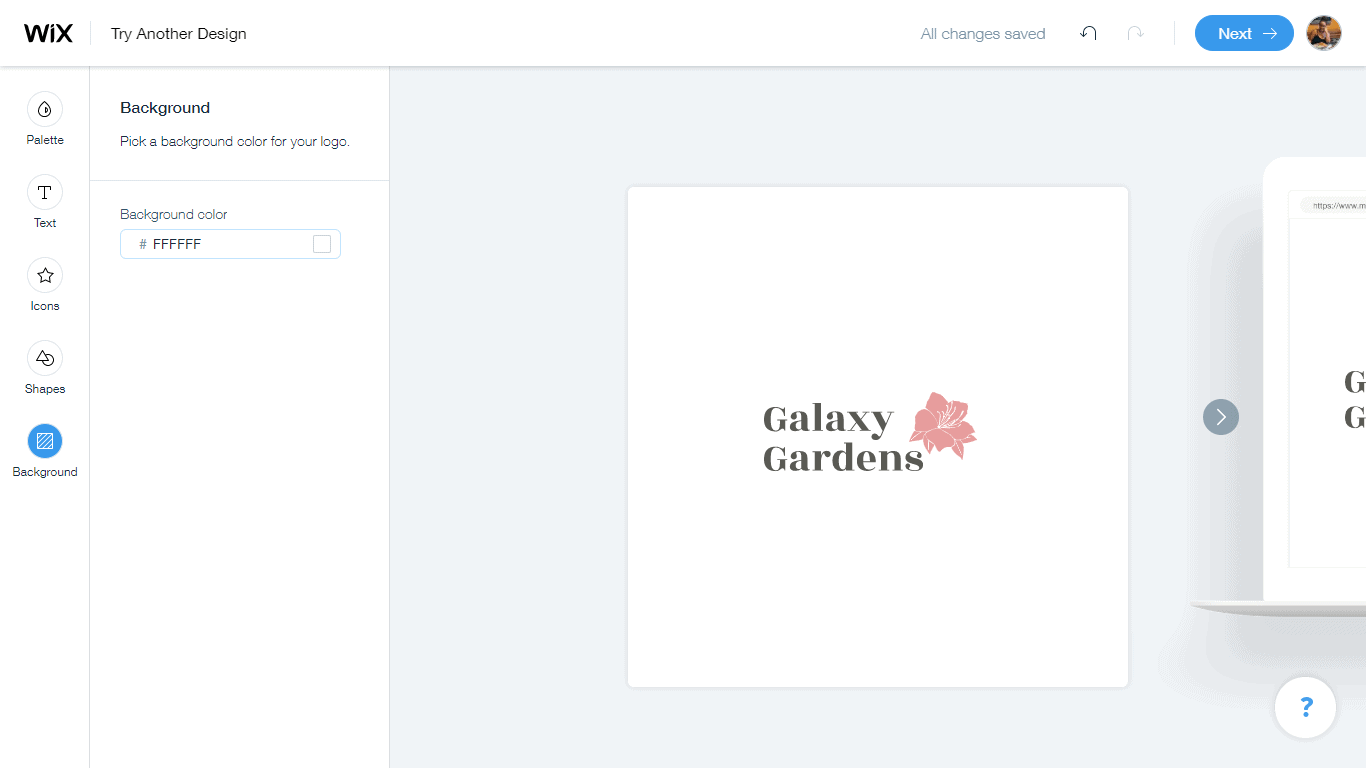 After you're done customizing, click
Next
to move on to the package selection page. Here, you can choose your package and pay before downloading your new high-resolution logo design. If you're not ready to purchase your logo, you can download a free, smaller-sized version in a low resolution.
Wix Logo Maker Alternatives:
Looka – If you're a small business or startup, then Looka may be the right logo maker for you. Why? Because in addition to its logo-making services, Looka offers professional branding materials like website design and social media kits.
LogoMaker – LogoMaker is the perfect solution when you require a basic logo quickly. You can accomplish creating your logo in merely four simple steps, resulting in a final product that is both uncomplicated and impactful.
Want to learn more about Wix Logo Maker?
Read our full review
for more example logos.
Wrapping Up
If you need an affordable logo design,
Fiverr is the ideal platform to connect you with talented designers with reasonable rates
. You shouldn't have to worry about overspending on your budget to get a professional, high-quality logo. For only $5, I reckon it's always worth giving Fiverr a try. When the creative urge takes over, using an online logo maker is the best way to design your own logo. Let the intelligent AI over at
Wix Logo Maker do some of the heavy lifting for you
, so you can focus on personalizing your simple logo design. Still on the hunt for the right tool? Head over to my colleague's
full logo design services review
 to find out more about other popular services.