We all want an online presence as the extraordinary reach it can give a company can help propel it to the next level. The days of a company having to sell locally when they could clearly sell nationwide have come a long way, but what about managing offline sales as well as online sales?
Today we want to look t Shopify Pint of Sale which does exactly that.  By managing all your sales in one place you can save yourself a lot of time and a lot of money from having to deal with different systems and platforms. Let's take a look at how it can benefit you.
Ok, Sounds Great, Where Do I Start?
If you have heard of Shopify POS yet, then it's a good idea for us to let you know how it works. Firstly you will need an iPad, and a Shopify Reader, the reader then plugs into your iPad and turns it into a portable cash register and payment terminal.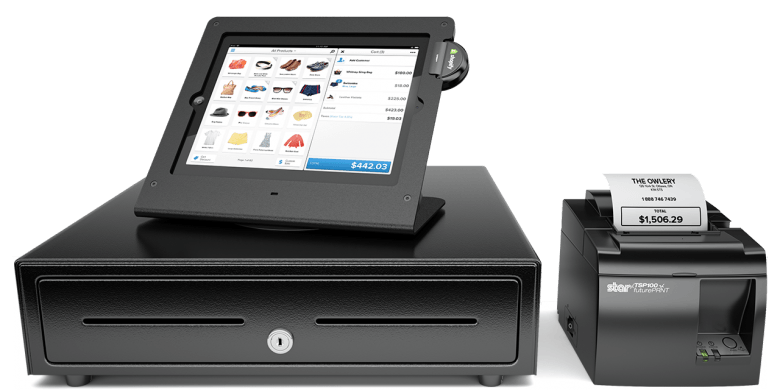 As you can see from the image above you have access to a cash register and receipt printer, which means you can take offline sales, and online sales, then store them in the same system. Perfect, right?
Right, So How Much Is It?
Rather than leaving you waiting until the end of the post to find out the price we wanted to highlight this straight away as it will blow your mind! The Shopify Point of Sales system is just $49 per month and is available across all the plans they offer.
There is a credit card charge associated (which you will find in any platform like this), and the rate varies dependent upon which plan you are using. The basic plan is 2.7%, followed by 2.4% for the pro, and 2.15% for the unlimited plan. That's all the fees you will need to deal with.
Here is Shopify's Point of Sale System in action:
Summary
If you rely on both an online and offline store, then for $49 extra per month you could take the stress out of having to handle two sets of selling locations by keeping everything in one place.  For me, this is a no brainer. The price, the features, and the money you can save, all for an additional $49 will see this Shopify system take-off with business owner.