If you're looking for an alternative to a popular social media tool like Hootsuite or Buffer, eClincher is increasingly seen as a contender. It's been around for several years, and is focused mainly on social media management for businesses and agencies.
It offers robust publishing features, but most businesses need more than automated Facebook posting or a hashtag tracker. It's also important to understand how your social media content is performing so you can tweak your strategy as needed.
In this review, you'll learn how to do that with eClincher analytics. If you want to learn more about all of eClincher's features, check out our full eClincher review.
Overview of Analytics Available in eClincher
If you want to understand how your social media content is helping build brand awareness and engagement, eClincher can help you out. Within the app, you can track analytics for:
Facebook pages and posts
Twitter profiles and posts
Instagram Business profiles and posts
LinkedIn company pages and posts
There's also data for YouTube channels, Pinterest profiles, and Google Analytics. I tested the tool with Facebook, Twitter, and Instagram.
Depending on the platform, you'll get different data included in your report. For example, the Facebook page report includes data on fans, engagement, audience demographics, content performance, and more.

The Facebook posts report looks at content performance in even more detail, allowing you to see which content is working best, which hashtags are most popular, and more.
You can amend the time period for each chart to show data for periods of between a week and a year, or a custom range.
Meanwhile, the Twitter profile report shows data on tweets, followers, people you're following, and mentions.

The Instagram posts report tracks reach, engagement, hashtags, and posting times. Plus, it gives you a snapshot of your top posts.
eClincher also offers a cross-channel report which provides data across all your social media profiles. This is a great way to understand your social media audience as a whole so you can improve your marketing. Additional report customization options are available in the Premier and Agency plans.
Unfortunately, while individual reports appeared relatively quickly, the cross-channel report took a long time to populate.
There were two things I don't like about eClincher analytics. First, it isn't easy to see how to add individual reports to the main dashboard. Second, PDF is the only option for exporting reports.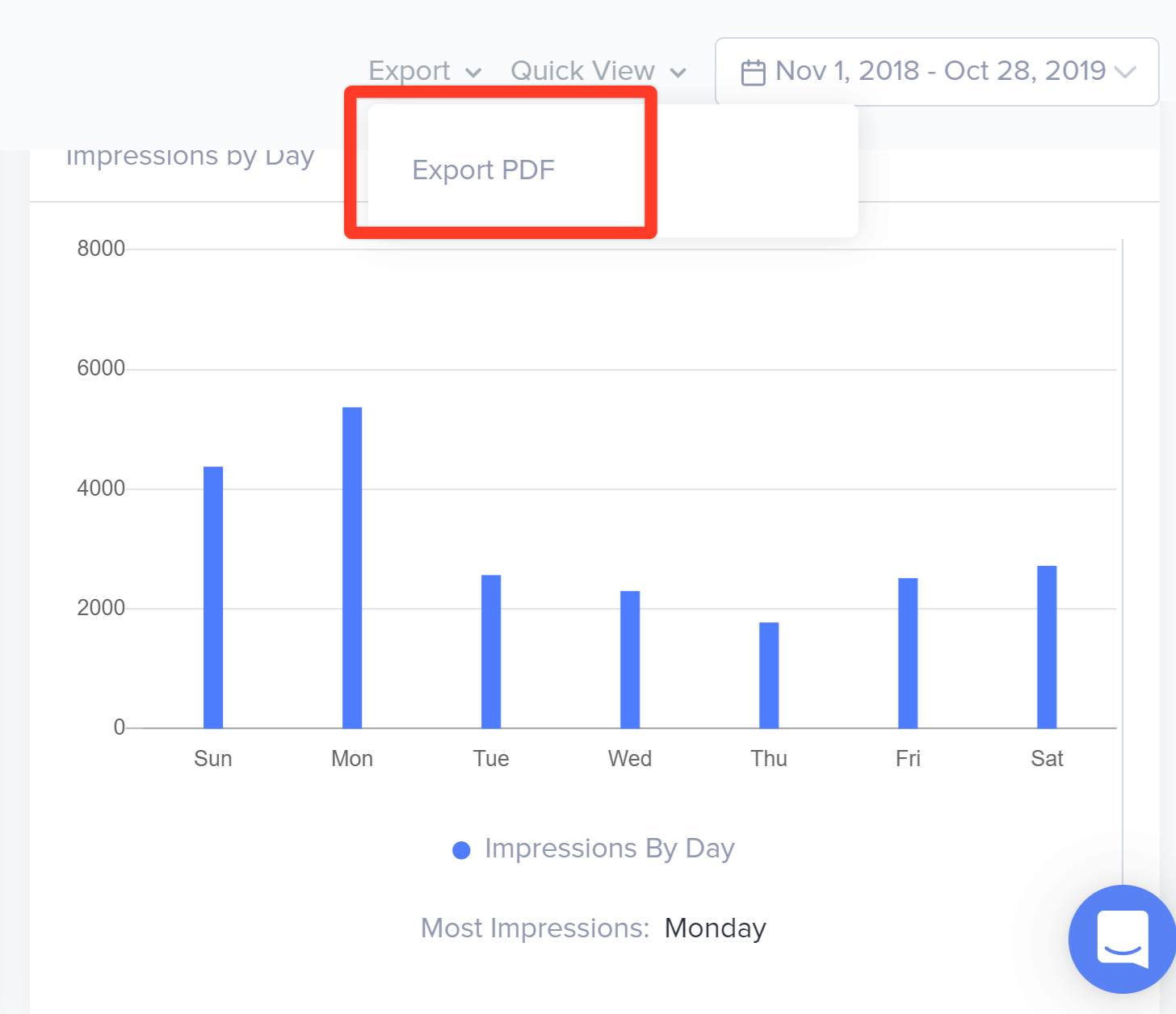 It would be useful to have multiple export options available, plus the option to send reports by email.
Using eClincher's Data to Strengthen Your Strategy
One of eClincher's best features is its report on the best time to post. While other social media tools have this, eClincher's report is super visual, so you can better understand audience engagement patterns and get the most reach for your content.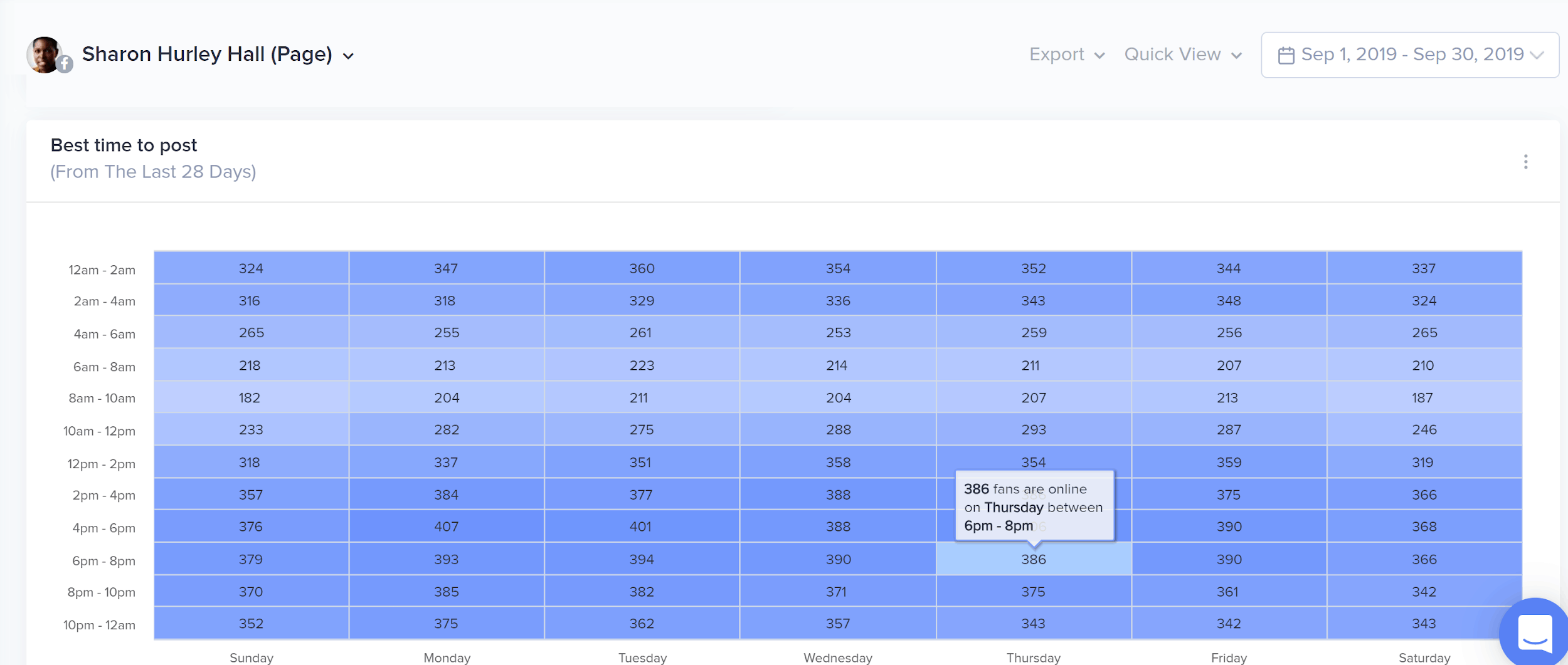 You can use insights into where your fans and followers are to improve local marketing and ad targeting.
The hashtag tracker can also help you understand whether you're using the right hashtags to get and keep your followers' attention. This is particularly useful for Instagram, where hashtags are a core feature of the platform.

Social Media Analytics – What Are the Alternatives?
How does eClincher compare with the social media analytics in other social media dashboard tools? Well, eClincher has a lot going for it, but there are still some areas where it could improve.
It's good that eClincher has a cross-channel report, but it doesn't work as smoothly as the one built into Sendible. However, when it comes to collecting Instagram stats, eClincher does a much better job than SocialPilot.
While eClincher's analytics give you much more depth than what you'd get with Buffer Publish, it can't compare on price. Both Hootsuite and Buffer have free plans, which are great if your budget is limited.
If it isn't, then you'll get a wider range of automatically generated and in-depth reports with Sprout Social, which are priced for business users.
The Bottom Line on eClincher Analytics
When it comes to social media analytics, eClincher has some neat features, like the report on best posting times. The hashtag tracker is also useful, and it's good that it reports fully on Instagram data. However, report customization could be improved.
Learn more about the social media tool's other features in our full eClincher review.