Do you love free stuff? Chances are, if you're anything like the rest of the world, you love a good freebie just as much as the next guy. That's why giving away something is a fantastic form of advertising: everyone wins.
Many companies don't realize just how important it is to host giveaways as a chance to promote their brand. Not only will giveaways help promote an item or company, but online giveaways can also help increase your company's Twitter or Facebook fan base, as well.
Before you start your giveaway, realize that you have several options for how you want to run it.
Ask A Blogger
The first way is to ask a blogger or group of bloggers to promote your giveaway. Bloggers can use entry forms to allow visitors to their website to enter your giveaway.
Visitors will have to complete tasks such as "Liking" you Facebook page for entries. You could also request that visitors check out your own website and leave a comment about what they like. This could earn them extra entries in the giveaway, which can be very motivating.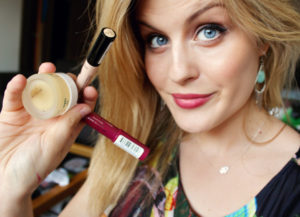 Bloggers are an effective group of people to ask to help with your giveaway since they tend to have such a broad reach.
Many bloggers have thousands of Facebook fans just waiting to hear about your product! Note, however, that if you request help from bloggers in promoting your product that many may require something in return.
While many bloggers will host giveaways for free, nearly all of them require a link on the entry form for entrants to "like" their own page. Others may charge a minimal fee to cover the cost of promoting the giveaway.
Use Your Own Facebook
The second way to host a giveaway is to simply run it through your own Facebook fan page. Have people enter through "liking" your page. You can offer additional entries for people who refer large numbers of visitors to your Facebook page. Make sure each person they refer leaves the referring party's name on your Facebook wall so you can keep track of entrants.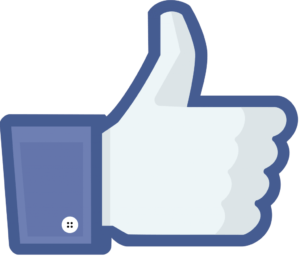 You can have a drawing with each fan's name and choose someone at random or you can give a prize to the person who brings in the most referrals.
Use Email Marketing Methods
Finally, you can host a giveaway through your email subscription list. This is one of the least popular ways to host giveaways since if you have a small list of subscribers, you may receive low entries into the contest.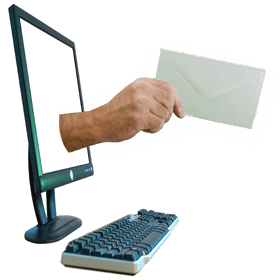 If you plan to promote your contest through email alone, make sure you ask that people perform tasks to earn entries. Ask them to "like" your Facebook page, follow you on Twitter or even to visit your website and leave a comment about what they see.
Summary
Regardless of how you hold your giveaway, the important thing to remember is that your giveaway offers visitors a chance to win something fantastic. Don't try to give away something small or cheap and hope that it will attract large quantities of people: it won't. Instead, offer something big or at least something valuable that readers will actually want to compete to win.
Possible gifts include a gift certificate to your company, a gift basket of products, or even a travel voucher. Just make sure the product has tangible value and is something that will not only excite your customers, but that will remind them of your company, as well.