Both Payment Depot and Square share some key advantages: easy set-up, modern equipment, and affordable rates.
But this might leave you with one question: which one should I trust with my business? Credit card payments could make up to two-thirds of your revenue (depending on your industry), and
choosing the wrong processor won't only waste valuable time – it can also end up costing you much more in processing fees than necessary.
That's why I took the time to thoroughly investigate both of these popular credit card processors. After directly comparing their respective offerings and compiling a long list of merchant reviews, I'm here to help you determine the best option for your business. While Square's easy set-up and modern point of sale (POS) devices are certainly attractive, its relatively high fees and reputation for dropping merchants without prior warning make Payment Depot a better choice for most. It doesn't offer as many flashy features
,
but
Payment Depot has lower rates and a dependable service that will help your business thrive.
You can get in touch with Payment Depot now
, or keep reading to find out why it's my top recommendation for most merchants.
Features
Square and Payment Depot Both Excel When it Comes to Features
In terms of the sheer amount of features available, few credit card processors can compete with Square.
Even a cursory look at its site reveals a vast selection of applications, equipment, and e-commerce functionality on offer. But, as it turns out, Payment Depot's feature offering is nearly as extensive.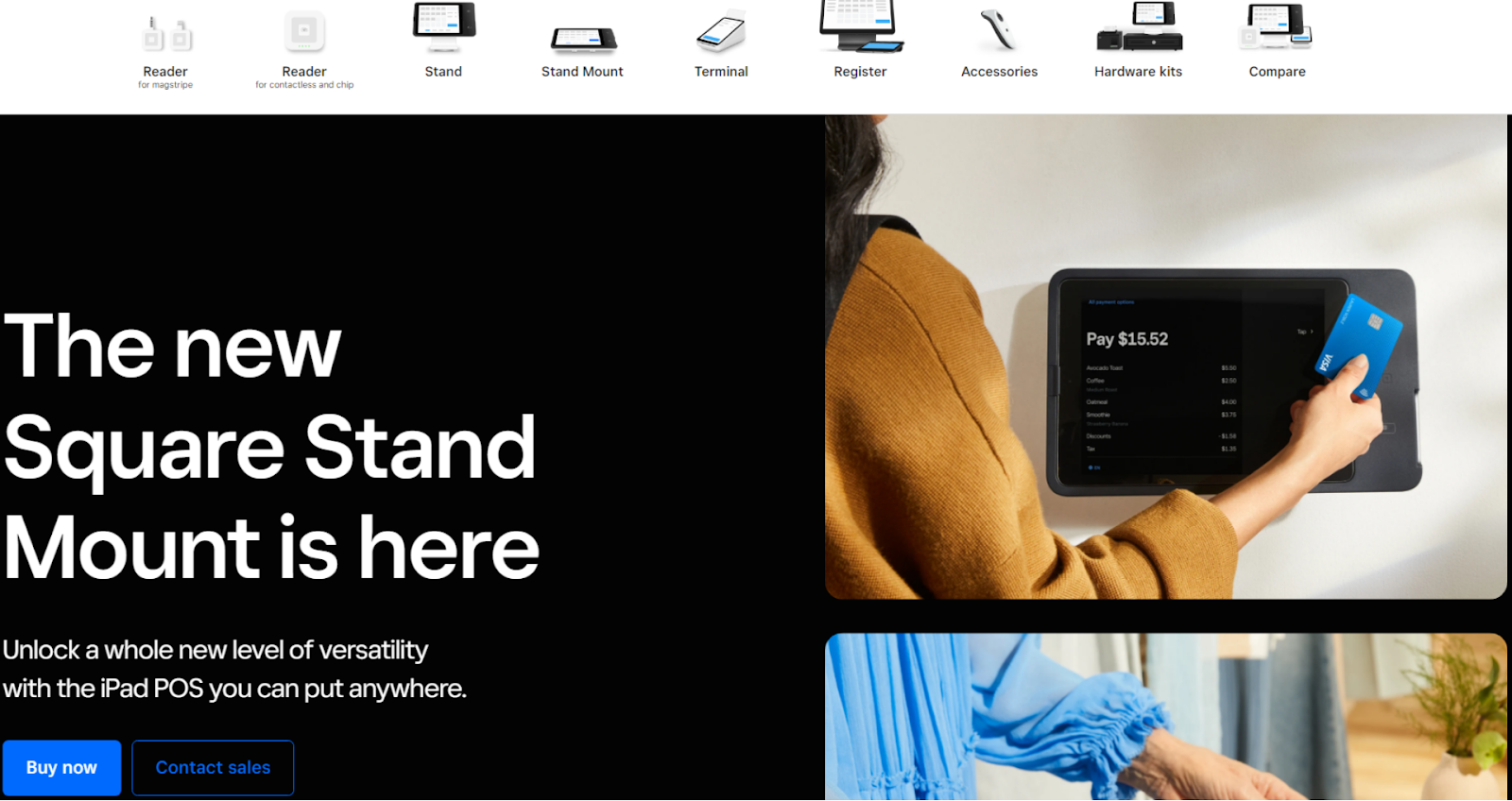 Square offers a wide range of proprietary POS devices for brick-and-mortar stores, mobile businesses, and everything in-between. Payment Depot, on the other hand, has a more traditional offering that includes
ultra-modern Clover POS equipment
, along with the tried-and-tested Dejavoo and First-Data terminals. Although both processors offer state-of-the-art hardware,
Square only works with its own terminals, while Payment Depot lets you reprogram any terminal you already own
(so long as it meets the latest PCI standards). POS systems aren't cheap, so Payment Depot's reprogramming option could save you a significant amount of money if you're switching from another provider.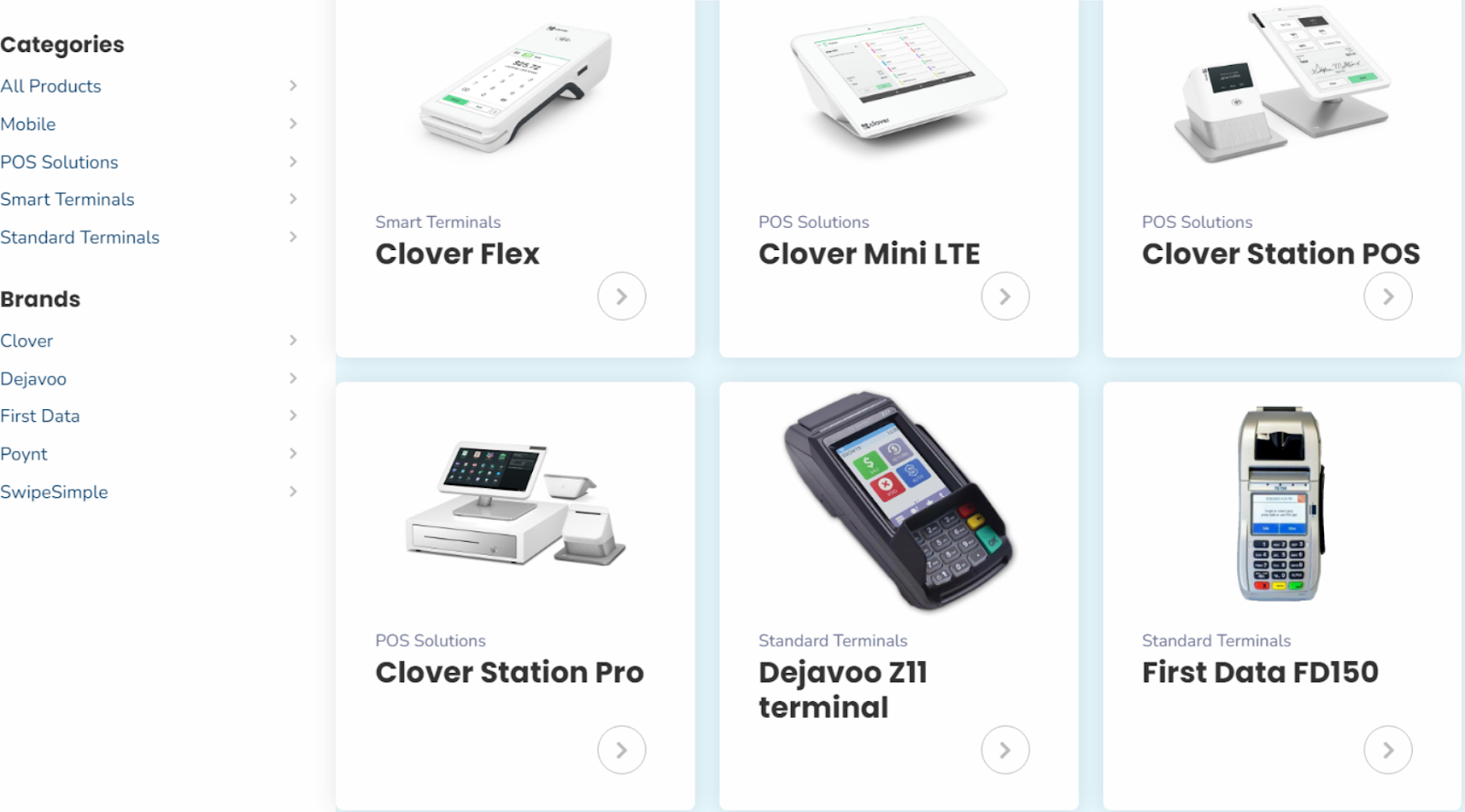 For e-commerce, both Square's payment gateway and Payment Depot's Authorize.net are fully-featured, reliable solutions. However,
Square takes a bit of a lead thanks to its proprietary website builder, employee tracking apps, and marketing tools
. With either processor, you'll get options for subscription payments, recurrent billing, and analytic features. Payment Depot's native ecosystem isn't as broad, but
it offers third-party integrations
that are just as powerful as anything you can do with Square.
While Square's all-in-one solution might be more streamlined, you
won't be able to use anything else
, meaning there isn't much you can do if you decide that Square's terminal isn't right for your business. Also, if you ever decide to end your partnership with Square, you'll be left with unusable hardware.
Ease of Use
Payment Depot Is Simple Enough, but Square Takes Only Minutes
Both Square and Payment Depot have remarkably simple sign-up processes through their websites. Once you click on "Get Started," you'll need to provide your full name, company name, email address, and phone number. But while
you might need to wait up to 24 hours to proceed with Payment Depot, you'll be able to start processing with Square right away.
Either way, you'll eventually have to provide valid ID, your social security number, and bank details.

Payment Depot's onboarding process takes a little longer because, as a merchant service provider, it has to vet your account first. A major advantage of this is that
once you sign up with Payment Depot, you can count on a reliable month-to-month service
. This is backed up by
overwhelmingly positive reviews
from merchants extremely pleased with its service and fast set-up. Square, on the other hand, screens merchants
after
they've registered. This makes the sign-up process quicker, but also less secure –
Square can hold your funds or cancel your account at any time
(and, if merchant reviews are anything to go by, this is not an uncommon occurrence). In terms of software integrations, both Square and Payment Depot offer intuitive software with a user-friendly interface and plenty of support documentation. However,
it takes a bit more time to learn the ins-and-outs of Payment Depot's software
(just see how we got on in our
Payment Depot review
). In the end, though, both Payment Depot and Square make processing credit cards a smooth experience. Though it carries additional risk, Square's speedy sign-up is a major advantage if you need to start processing as soon as possible, which is why I've given it the win for this category.
Compliance and Security
Payment Depot's Robust Security Gives You Peace of Mind
Every credit card processor needs to be compliant with the Payment Card Industry Data Security Standard (PCI DSS).
But not only does your processor need to be compliant, you must take steps to become compliant on your end too.
So, how do these two processors compare on PCI compliance? Well, both processors are level 1 PCI-compliant, meaning they both follow the highest standards set by the PCI DSS.
In terms of helping you become PCI compliant, neither provider goes above and beyond.
Payment Depot doesn't offer any explicit PCI compliance assistance on its site, but you can get guidance from customer support.

Square does not offer any PCI compliance assistance, but as a payment aggregator, this concern holds less significance. Payment aggregators, unlike merchant service providers, shoulder the majority of PCI responsibility. Therefore, there is less (though not completely absent) for you to undertake in order to achieve compliance. Still,
when it comes to more advanced security measures, Payment Depot offers much more. You get chargeback protection and risk monitoring tools
to protect you against various kinds of fraud. Also – not to beat a dead horse here – with Payment Depot, you never have to worry about your account being frozen or your funds being withheld unexpectedly.
Pricing
Payment Depot Is the Cheaper Choice for Most Businesses
Square's payment model is difficult to summarize since it offers so many different plans catering to various industries.
Broadly speaking, you'll pay either $0 or $25/mo (depending on whether you need industry-specific features) with a markup of around
2.5% + 10¢
for card-present transactions and
2.9% + 30¢
 for card-not-present transactions. Payment Depot's model is more straightforward – you pay $79 to $99 per month (depending on your yearly processing volume) and
0% + 10¢ (in-person)
on transactions.
If you process over $5,000 per month in credit card sales, this makes Payment Depot the cheaper option.
The simplicity of this model will also give you greater stability if your income varies significantly month to month. Compared to many other credit card processors, Square is pretty affordable. However,
Payment Depot's simple pricing and low rates
make it one of the cheapest credit card processors on the market, with merchants saving an average of $400 per month over providers that take a percentage of each sale you make, such as Square.
 It's an especially great deal for high-revenue businesses
and those handling lots of small transactions
that would otherwise incur high transaction fees. For a quick comparison of these providers' features, take a look at the table below.
Square
Payment Depot
Monthly fee on the cheapest plan
$0
$59
Transaction fees on the cheapest plan
In-person:

2.5% + 10¢

Online:

2.9% + 30¢

0% + 10¢ (in-person)

POS Hardware
Range of modern but exclusive devices

Clover POS
Dejavoo
First-Data

Payment gateways
Proprietary
Authorize.net
Payout times
1 business day or same-day funding for a fee
1-2 business days or same-day funding for a fee
Options for recurrent billing

✔

✔

Analytic tools
Advanced tools like:

Hourly sales reports
AI Business intelligence software
Sales trends reports

Simple tools like:

In-terminal daily reports
Performance analytics software
Support
Payment Depot's Support Is Slow, but Square Never Got Back to Me
Payment Depot's phone sales support is available from 8:30 a.m. to 7:30 p.m. EST, and its technical support is available 24/7. I called the sales line during the advertised business hours, and
I had to wait over 15 minutes before someone picked up my call
. Despite the short delay, once I got through,
Payment Depot's support representative was friendly and knowledgeable
. They gave me lots of detailed help with setting up
credit card processing
for my (hypothetical) coffee shop. That being said, even if Payment Depot's support had been far less helpful, it would've still beaten Square, simply because I received an answer.
To contact Square, I filled out its contact form – and I still haven't received a reply four days later
(at the time of writing). Square doesn't offer any phone support, and its chatbot asks for the same data as its contact form. It's not all bad, though. Square offers a comprehensive knowledge base with detailed information about nearly all of its services.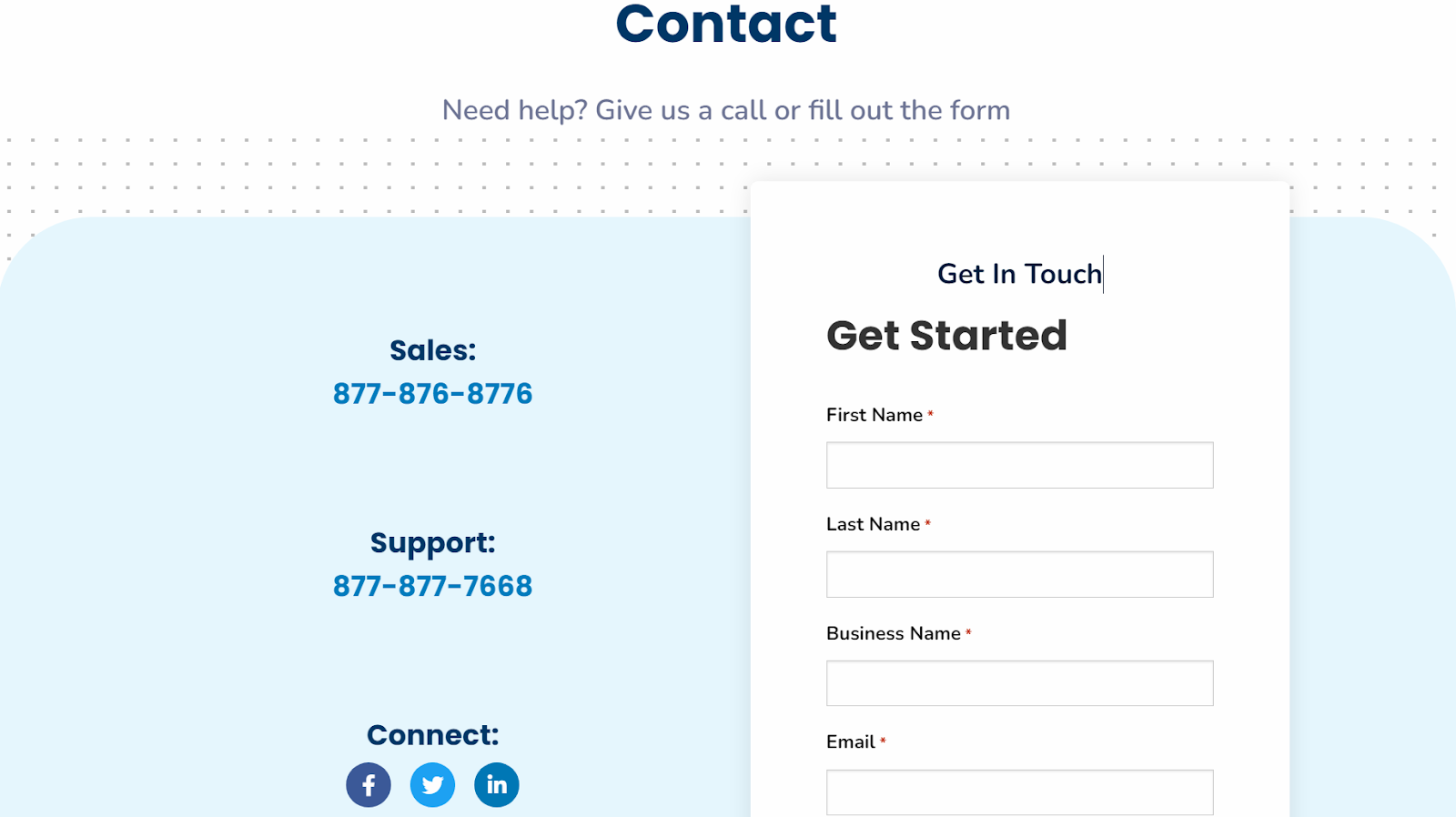 Other merchants report similar experiences when contacting Square's support department, including one customer that reported having to write a personal letter to Square's CEO in order to get $20,000 back in held funds. We fully tested its customer support team in our
Square review
. Though it could improve its call-response time,
when it comes to customer support, Payment Depot easily outperforms Square.
Square Might Seem Attractive, but Nothing Beats Dependability
Although Square offers sleek and modern terminals with a full software ecosystem,
Payment Depot won almost every category in my comparison
, with its pricing model and overall reliability standing out the most.
Payment Depot's outstanding reputation among merchants makes it an ideal choice if you're looking for a dependable service.
What's more, its third-party integrations and compatibility with tons of POS devices mean you won't be locked out of any options if you ever decide to switch to another credit card processor. That doesn't mean that Square's all bad – far from it. Its modern, attractive terminals and excellent software make it an appealing option for trendy businesses, and its interchange-plus pricing model will probably work out cheaper if you're processing less than $5,000 per month.
Features
Advanced ecosystem of features
Reliable features with plenty of extensions
Ease of Use
Incredibly easy to set up with user-friendly software
An easy set-up process that can take some time
Security
PCI-compliant, but risk of account closure
Level 1 PCI-compliant, advanced fraud prevention and chargeback protection features
Pricing
Percentage markup on transactions saves money for low-revenue businesses
Fixed monthly payment with no markup fees – save more the money you earn.
Support
Robust knowledge base but poor quality support
Attentive support and a comprehensive blog
FAQ
Is Square better than Payment Depot?
Square and Payment Depot each offer high-quality services and reasonable rates, making them both attractive options for processing payments. That being said, Payment Depot's superior merchant reviews and 0% markup on transactions makes it my top recommendation for most businesses.
Is Payment Depot PCI compliant?
Yes. Payment Depot is fully compliant with the most stringent criteria set by the Payment Card Industry Data Security Standard (PCI DSS). Not only that, but it has additional security features such as chargeback protection and risk monitoring.
What percentage does Payment Depot take?
Payment Depot does not take any percentage on credit card transactions. Instead, it charges a flat fee of around 8¢ for every transaction and a set monthly fee of $59 to $99, depending on your processing volume.
What are the best Square alternatives?
Square offers high-quality features and an easy onboarding process, making it a good option for small businesses that don't want to get bogged down in technicalities. That said, there are many other payment processors that offer better value overall. For example, Payment Depot will generally work out cheaper if you process at least $5,000 per month in credit card payments. Its fixed monthly fee, 0% markups, and reputation for high customer satisfaction make it one of the best alternatives to Square.