Are you new to the SEO game? If so, you have probably been frustrated by the information overload that exists on the web regarding SEO practices, strategies, and what to avoid. While there is plenty of information out there (good and bad) about SEO, one SEO truth that has stayed consistent is that of using original high-quality content as the driving force of successful SEO campaigns. Why is original and unique content so important? To put it simply, using any other type of content is a complete waste of time and money.
Originality Counts
To prove this point, let's simply look back into SEO history. In the pre-Panda/Penguin SEO era, many SEO's tried to manipulate the Google Search algorithm by using duplicated content (
spun content
) that was changed by a computer to have a certain ratio of uniqueness. This content was used in SEO campaigns because it was cheap, didn't require any brain power, and could be scaled very easily as a computer was doing all of the content writing (spinning) in order to improve rankings. This strategy worked for a while, but once Google released the Panda and Penguin algorithm updates to its search engine, anyone who used spun content as a part of their SEO strategy was penalized severely – most being removed from the search engine listings entirely! Not only did this penalty put many SEO agencies and their clients out of business, but it teaches a lesson to all SEO's that duplicated or "spun" content is a complete waste of time and money as Google completely de-values it. If you are in doubt, try
Copyscape
to evaluate if your content is truly original. Even content you write from scratch can be an overdone topic and flag a duplication filter. Be sure it is original.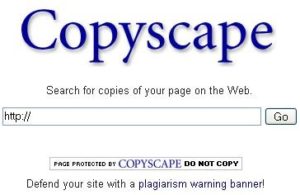 Google's mantra has always been to make the user experience as amazing as possible. How on earth could you expect a user of Google's search engine to get any value out of reading garbled up junk on a webpage? The simple answer is that you can't, and because of that simple truth, Google rewards those who create original and useful content that would be of value to a reader. While Google indexes and
values original content
, simply putting a piece of original content on your website or blog will not tip the search engine scales in your favor. In order for Google to pay attention to your high-quality content, there are a few factors that come in to play:
relevancy, consistency, and authority
. Making sure that new content is
relevant
to the overall niche or theme of a website cannot be overstated! It makes no sense to Google or a reader to see an article about "lawnmower features" if the website is promoting information and services in the medical industry. By keeping your site consistent with its relevancy and overall information focus, Google will be able to better help users find your site for the things they are looking for.
Writing Consistently
Next, create an editing schedule so that you are
posting high-quality content often
. Too many SEO's make the mistake of adding content periodically to a website whenever they feel like it. The more consistent you are with adding content, the more Google will crawl your site and consider it an authority for fresh and new content.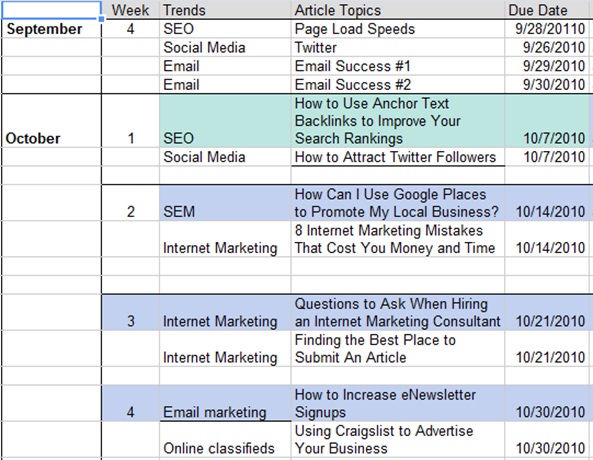 Sites that have a history of providing relevant and consistently posted content build authority with Google. Posting your high-quality content to these types of sites makes a huge difference in the rankings game with Google's search engine. While these sites are a bit harder to find and post to, they are definitely worth your time to pursue as one link from their site will mean much more than 100 links from no-name sites that haven't built up any authority with Google.
Final Thoughts
You can observe that having original and unique content holds significant importance for effective SEO. However, of even greater significance is your approach to its implementation and utilization within your SEO campaigns. When you create pertinent, coherent, and authoritative content, it instills confidence that the time and effort invested in this endeavor will have enduring effects, continuously delivering value to both you and your clients. This value persists, even as forthcoming algorithmic updates are introduced.
What do you do to make sure your content lives up to those standards?