know
and want to
identify
with. So how do you do this, I hear you ask? You develop a personality.
You create a brand voice that shines through each and every customer touchpoint
, whether it's your website, social media channels, or email marketing campaigns. Without a clear brand voice—or worse, one that's inconsistent—customers will never know who you are or what you stand for. You might get a purchase or two, sure. But you'll never build those real, lasting connections. We've taken a look at real-world examples to bring you this definitive guide on how to maintain a consistent voice that can help your brand not just survive, but thrive.
Reflect Your Brand Values
First things first. You need to determine
how you want to be perceived by your customers and the message that you want your brand to project
. Take outdoor retailer Moosejaw, for example. This is a company that provides recreational gear for snowboarding, hiking, rock climbing, and camping—just like many other companies. Some brands focus on competition and athleticism. Some embrace environmentalism and our relationship to the world around us. Moosejaw, on the other hand, is all about fun and playful energy, which is expertly reflected in its brand voice. When you read Moosejaw's tweets or visit the company's website,
you immediately get a sense of who Moosejaw is, and what it stands for
. This is a brand that loves life and adventure, but doesn't take itself too seriously.

Every piece of Moosejaw communication—up to its page description—is full of jokes and overflowing with personality, which effectively
matches its brand values and creates a parallel experience for its customers
.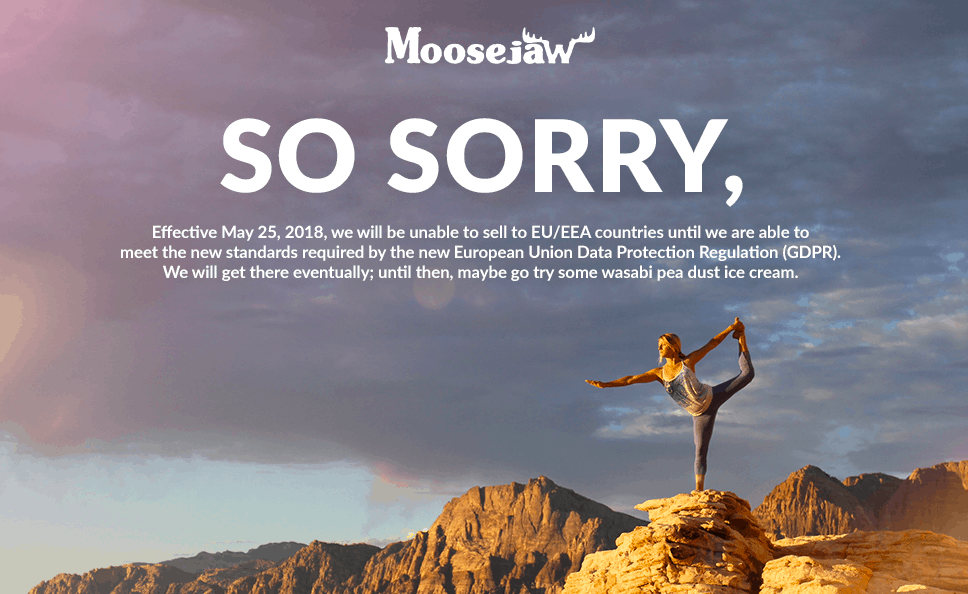 Employ the Same Tone Across All Channels
So you know your brand values—great! Now it's time to think about how these come to life through the tone that you choose. Is your brand friendly and conversational? Witty? Or is it more formal and business-like?
You need to monitor your tone closely when delivering any type of message to your audience to make sure it aligns with your brand values and personality.
For instance, optical retailer Specsavers is known for having an authoritative, trustworthy, and reliable voice, which is reflected in the serious and professional tone on its website.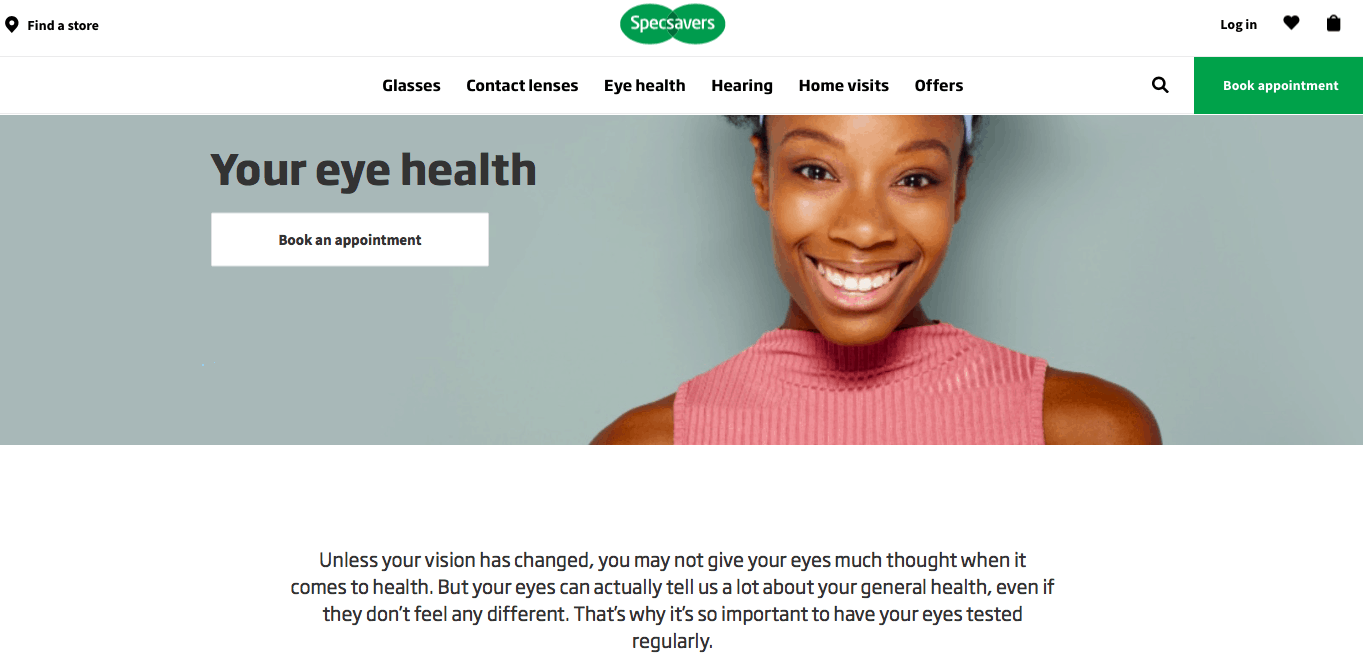 That being said, the jestful tone on Specsavers' Twitter page is rather different,
which creates mixed messages that can ultimately confuse customers and dilute the brand
.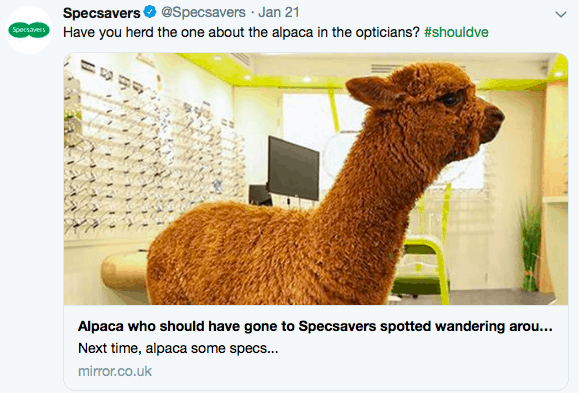 Define Your Writing Style and Stick to It
Once you've got your brand's tone figured out so that it effectively reflects your core values, you need to ensure that you're using a corresponding and consistent writing style throughout all written communications. Think about the following elements in particular:
Word Length
: Your word choice can make a huge difference in how you come across to your readers. Sub out synonyms to best match your brand personality and audience.
Use shorter words for punchy copy:
Don't miss out on this offer!
Say what you mean.
Use longer words for more sophisticated copy:
This limited-time offer will be expiring soon.
Vocalize your true intentions.
Tempo
: You can control the pace and rhythm that people read your copy—just with punctuation! This can have a big impact on the mood and tone that you are trying to convey.
Use shorter sentences for an upbeat, happy message:
Short sentences are cool! They can help readers focus. Are you writing instructional text? Give this style a try.
Use longer sentences for more serious messages:
Longer sentences can be a good choice for readers with longer attention spans, or when you want to describe a situation in more depth and detail.
Point of View
: When talking to your audience, decide on the perspective that best represents your brand's personality.
Use the first person for personal and relatable copy:
If I were you, I wouldn't want to miss out on that.
Use the second person for straightforward and engaging copy:
You don't want to miss this!
Use the third person for more serious copy:
Customers won't want to miss this opportunity.
Contractions
: A simple apostrophe can go a long way when it comes to the tone of your copy. It might not seem like much, but there's a big difference between using "you're" or "it's" and "you are" or "it is."
Use contractions for casual, relaxed copy:
You don't want to know what I'm thinking.
Do not use contractions for serious, formal copy:
You do not want to know what I am thinking.
Slang
: This only works if it is in line with your brand personality. Slang can help some brands sound trendy or speak intimately with their audiences. For others, it will come across as unnatural and confusing.
Use slang for young, hip brands:
Stay woke.
Do not use slang if you're targeting an older/more sophisticated crowd:
You need to be aware of what's going on in our world.
For instance, fashion retailer PrettyLittleThing primarily aims its products at a young female audience aged 16-24. It makes sense that millennial slang is used across all PLT's online channels, including its website, social media, and email marketing.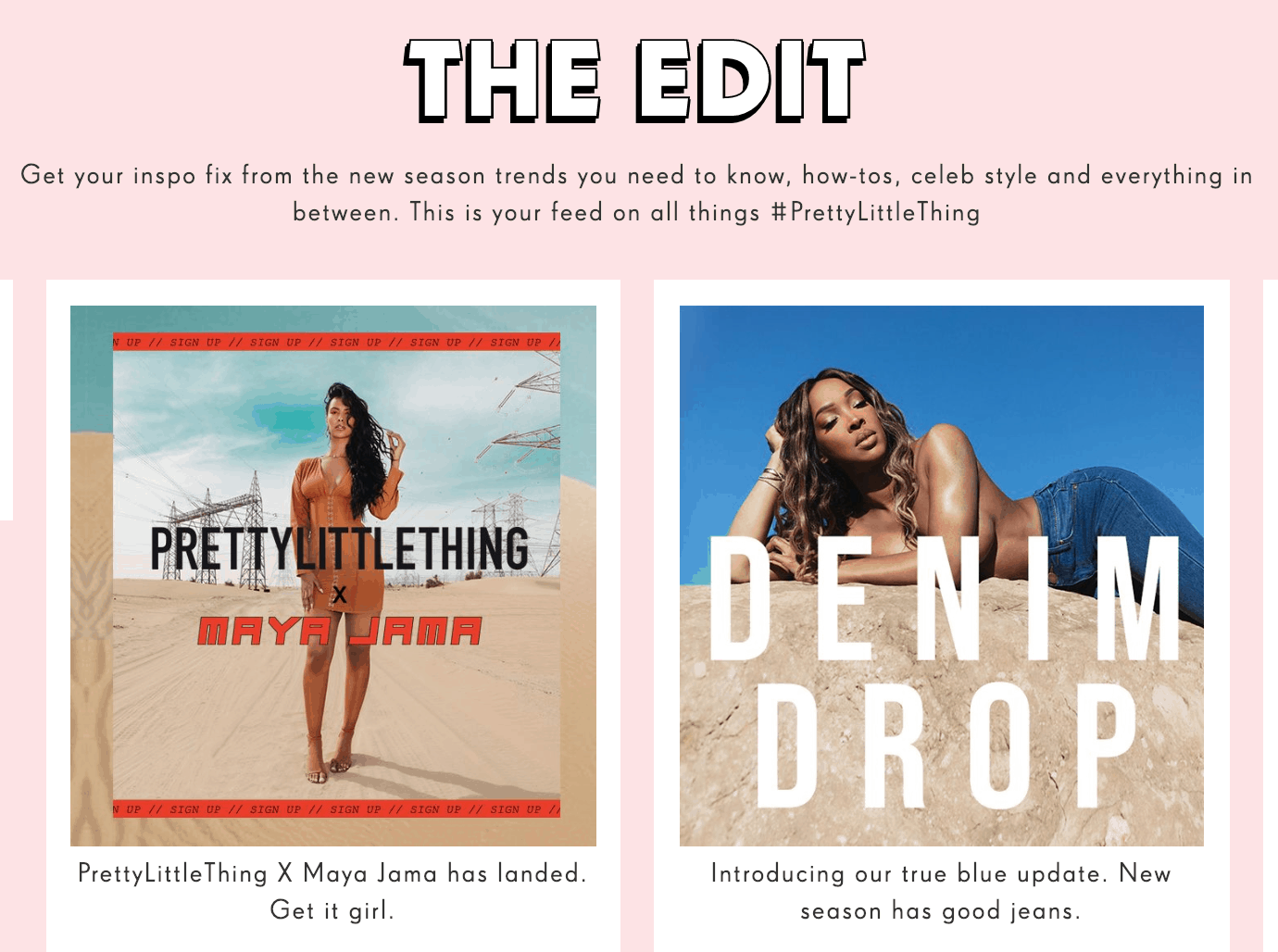 Are you also trying to produce email campaigns that speak to millennials? These
three commandments are essential if you want to capture their attention
.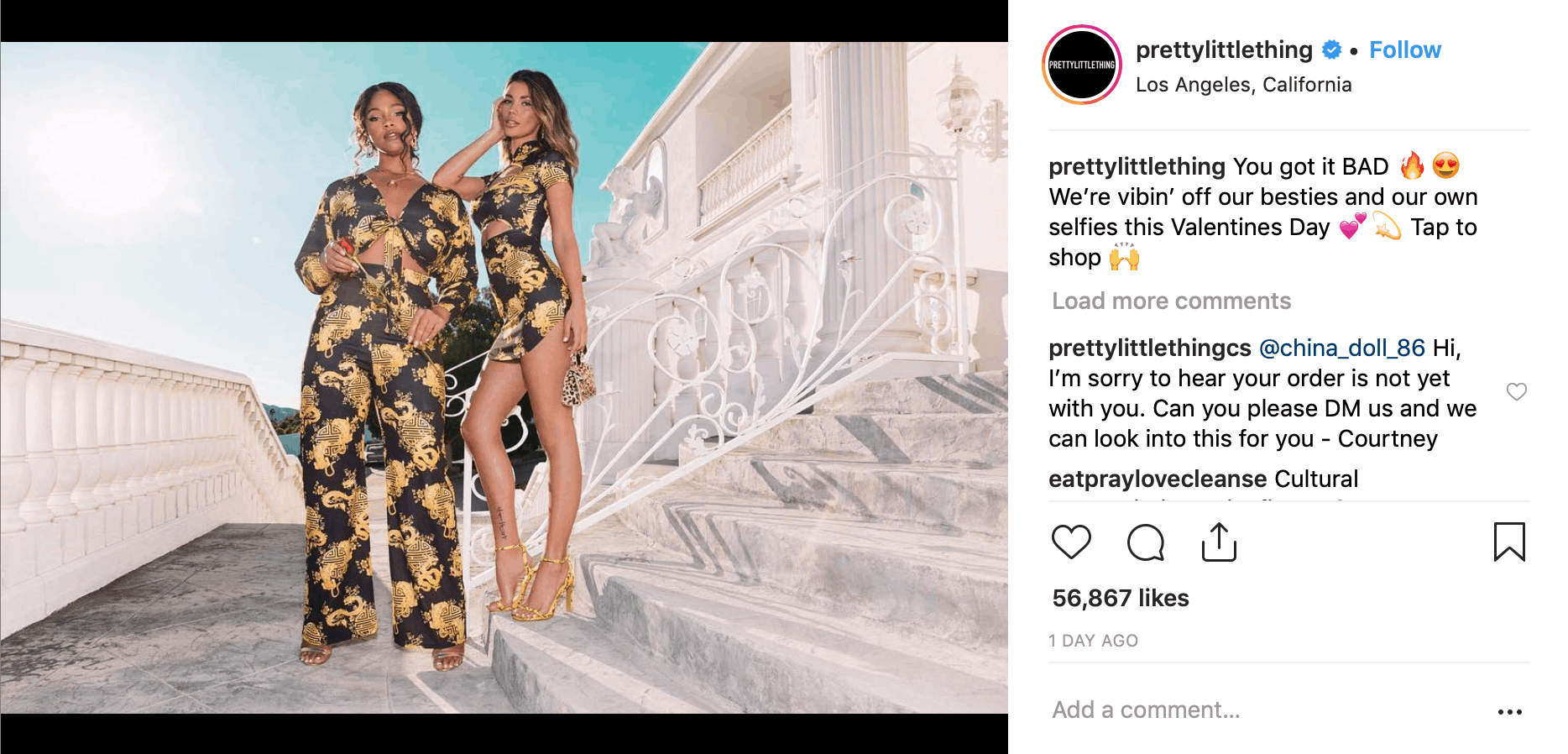 Given the writing style and personality that you have seen from this brand, just imagine how confusing it would be if you saw a product described as "a modern tailored layer that never fails to impress." That's a line from Ann Taylor's website—another women's fashion brand, but with a very different personality and established brand voice.
Use Pre-Written Responses
Replying to emails is another opportunity to reiterate your brand voice and continue to build a relationship with your customers. If you're struggling to refine your tone for both positive and negative customer interactions, consider using pre-written responses. They not only save you time and money – they help you build a consistent language and a unified brand voice. Take this example from all-in-one branding platform
Renderforest
, which helps people create logos, videos, and websites. The tone on the website is friendly and helpful. By using animated graphics of animals in its tutorial videos, Renderforest can maintain a cutesy, youthful feel that reflects the fact that most of its users are design novices.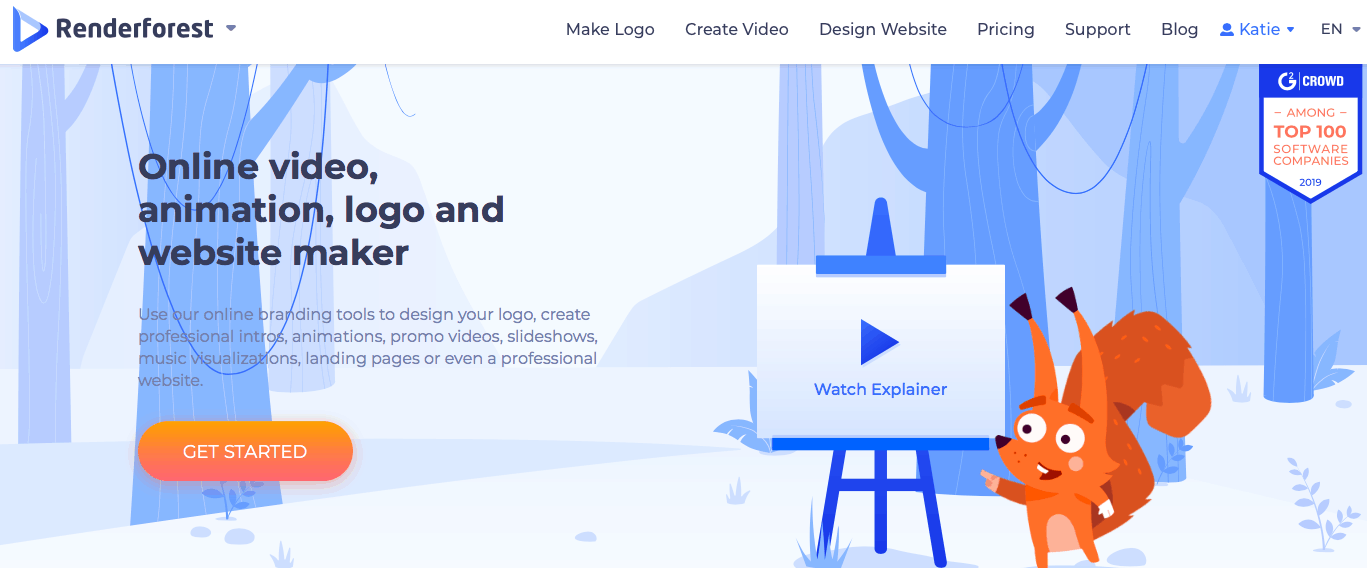 I once submitted a query via email to the customer service team and received a response that was informative yet full of smiley faces, which did a good job at conveying the desired brand voice.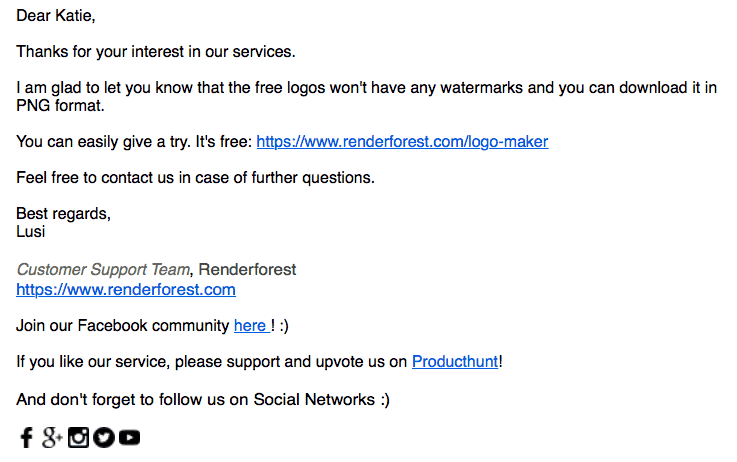 On the other end of the spectrum is makeup retailer Too Faced Cosmetics. One of the reasons why I initially loved this brand was because of its fun and personable voice and style.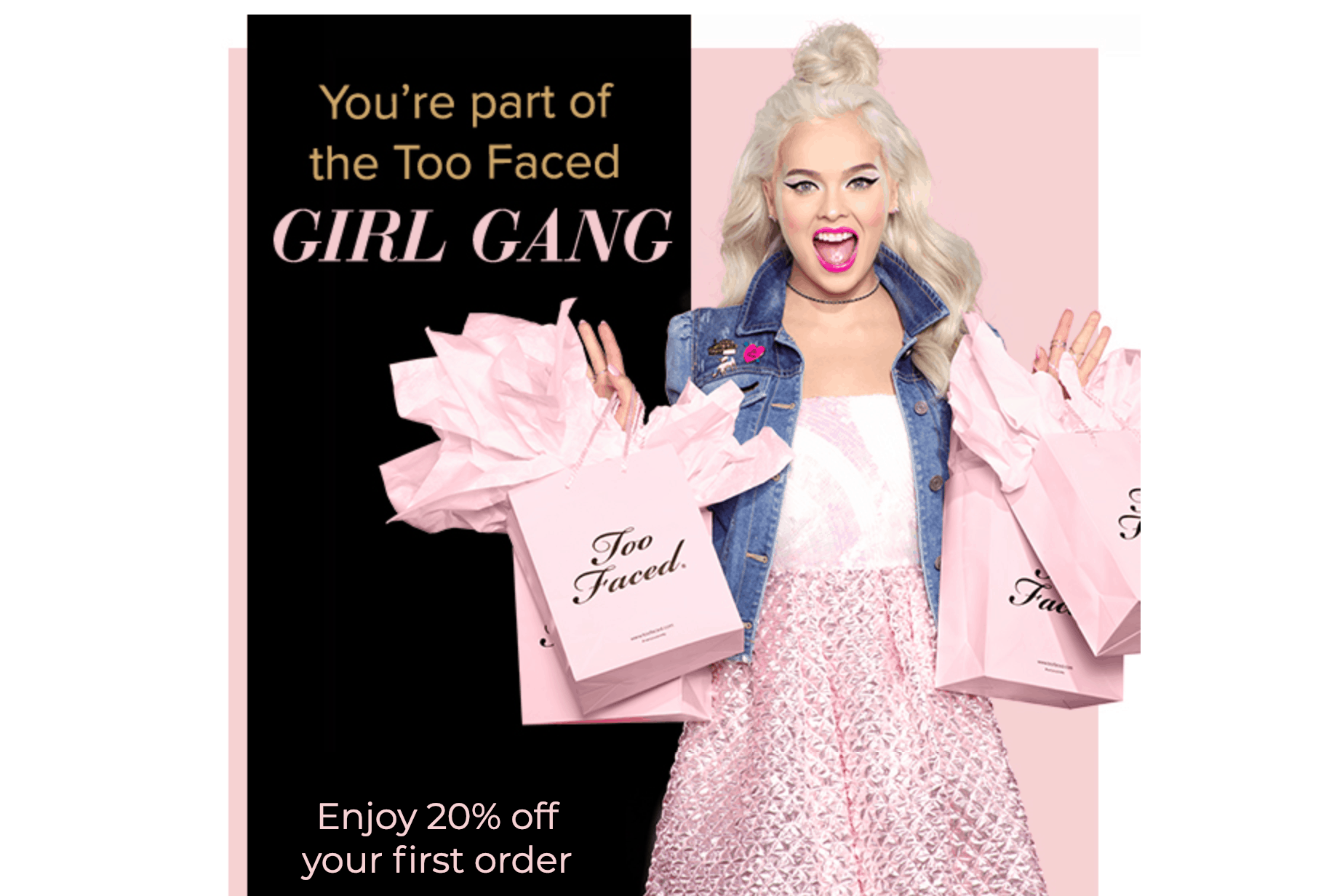 But when I contacted Too Faced about a delayed order, I received an extremely impersonal response that didn't even use my first name. It sounded robotic and felt very out of character.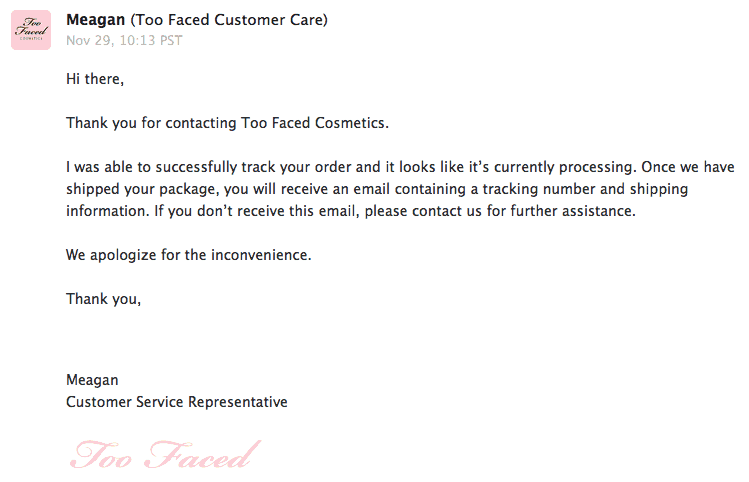 Even though this was an automatic, pre-written response, it didn't have any of the fun personality or friendliness that I had initially been drawn to. It was disappointing, to say the least, and I haven't made another purchase since.
Defining Your Brand Voice
Don't forget that your brand voice is being shaped every time you post on social media, respond to customers, send an email, or list a product. It needs to be consistent. Are you struggling to define your brand voice? Not to worry. Try using the same copywriter across all of your marketing materials to ensure consistency. If you need help finding a budget-friendly professional, check out the
five best freelance websites for hiring content writers
. Another great tactic is to produce a style guide for your team, outlining key guidelines when it comes to both your written and visual communications. If you encounter difficulties, determine your brand values, try out various tones and styles, and observe your audience's responses. Remember, your customers play the ultimate role in determining your business's success.
---
Source:
https ://contentmarketinginstitute.com/2015/03/consistent-brand-voice/