For a business looking to generate leads, one of the avenues seemingly worth exploring is purchasing an existing list. And it's easy to see the appeal: they're readily available and eliminate all the painstaking elements, such as patience and persistence, that come with lead generation. Third-party lead lists certainly have an appeal to them, offering an easier way (often out of a desperate situation) to accomplish your marketing goals.
But that's just it—you'll most likely fall short of reaching those goals if you decide to pursue this strategy. Purchased lead lists have numerous drawbacks, ranging from the financial cost (including the associated liability) to hurting your long-term reputation that starts by something as simple as people not opening your emails. Instead, we recommend using one of the best online form builders to develop your own email list, which will result in higher quality leads and save time and money in the long-run.
Still not convinced? Let's look into the drawbacks a bit closer.
#1: They've Been Used Before
Let's start by looking at this issue logically. If something is up for purchase, it stands to reason someone else (or lots of other people) have already gotten their hands on it. More often than not, these lists already saw their fair share (and then some) of unasked-for calls and emails. We all hate being overwhelmed with content—especially content that we didn't even ask for. Even if you do get to test a list before you buy it to see it has relevant leads, there's no guarantee it hasn't been overused to death.
What follows is the truly scary part.
#2: Your Deliverability and Sender Reputation Suffer
While some of us look for the "Unsubscribe" button as soon as an unsolicited email arrives (it's so much easier with phone calls nowadays, isn't it?), others may not be so tolerable and go straight to marking it as spam. That's not the greatest first impression.
And while this sounds bad, in reality, it's much worse. According to Return Path's 2017 Deliverability Benchmark Report, 20% of global email doesn't make it to the inbox, including revenue-generating marketing emails and newsletters. This is based on your sender reputation, and both ESPs (email service providers) and ISPs (Internet service providers) don't look kindly to these sorts of things.
Simply speaking, sender reputation is a score for every email domain. While there are various forms of recipient engagement that evaluate sender reputation (e.g., open rate, clicks, forwards, etc.), spam is by far the worst offender. SendGrid's 2018 Email Deliverability Guide states spam complaint rates above 0.2% are considered high and may result in poor deliverability. In the case of Gmail, a spam rate as low as .08% can impact your deliverability.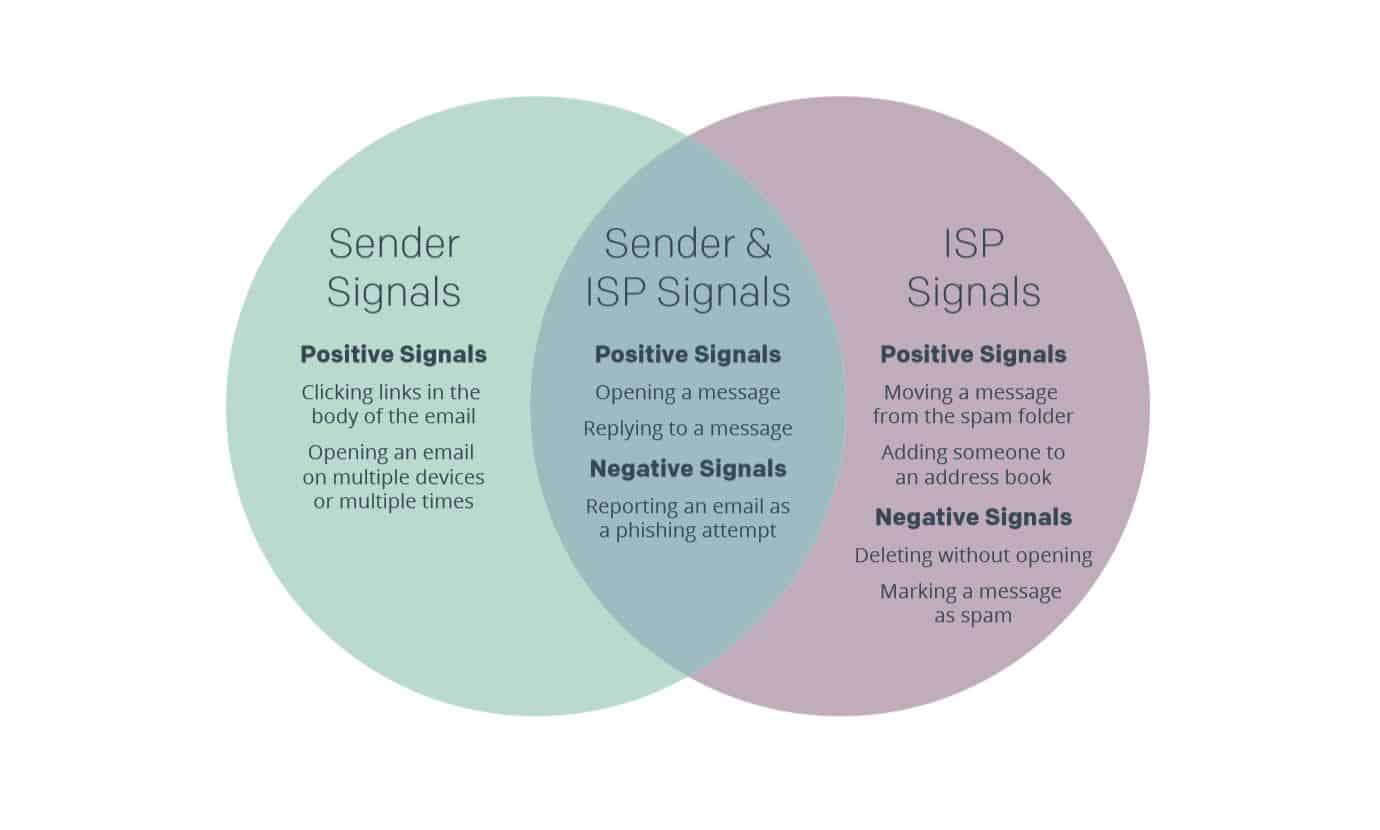 There are a number of user actions that affect your reputation and deliverability—either positively or negatively. When someone marks your incoming mail as spam and blocks your address, you risk putting your domain name on a "blocklist," which is essentially a database that Internet mail servers routinely check to determine an incoming email's credibility.
And the bad news doesn't end there.
#3: There's the Issue of Legality
Buying data in any form in this day and age is almost certain to raise a few eyebrows, at the very least. Reputable ESPs will not hesitate to terminate your account or blacklist your IP address in order to keep spam out of people's inboxes. They usually insist on using opt-in email lists and don't want to be associated with spam material. For instance, email marketing software company AWeber will terminate your account and refuse to refund you, while also possibly issuing a fine or even pursuing legal action against you.
What's worse, even if you're not a reported spammer, a high bounce rate due to old and defunct email addresses on a bought list (also known as spam trap) can harm you just as easily. With various spam traps and organizations specifically dedicated to preventing spam, it's just not worth it.
And if you're looking for even more reasons to worry about your liability, the much-feared GDPR (General Data Protection Regulation) clearly states that there must be explicit consent from your contacts to send them emails, and the United States made unsolicited bulk email illegal through the CAN-SPAM Act.
#4: You Can't Make a Connection
For the sake of argument, let's say that you do manage to avoid being labeled as spam or annoying and legitimately engage your newfound leads. The chances of recipients being responsive are ridiculously low. These are people that don't know you and probably aren't aware of what you're selling, so they aren't inclined to take action.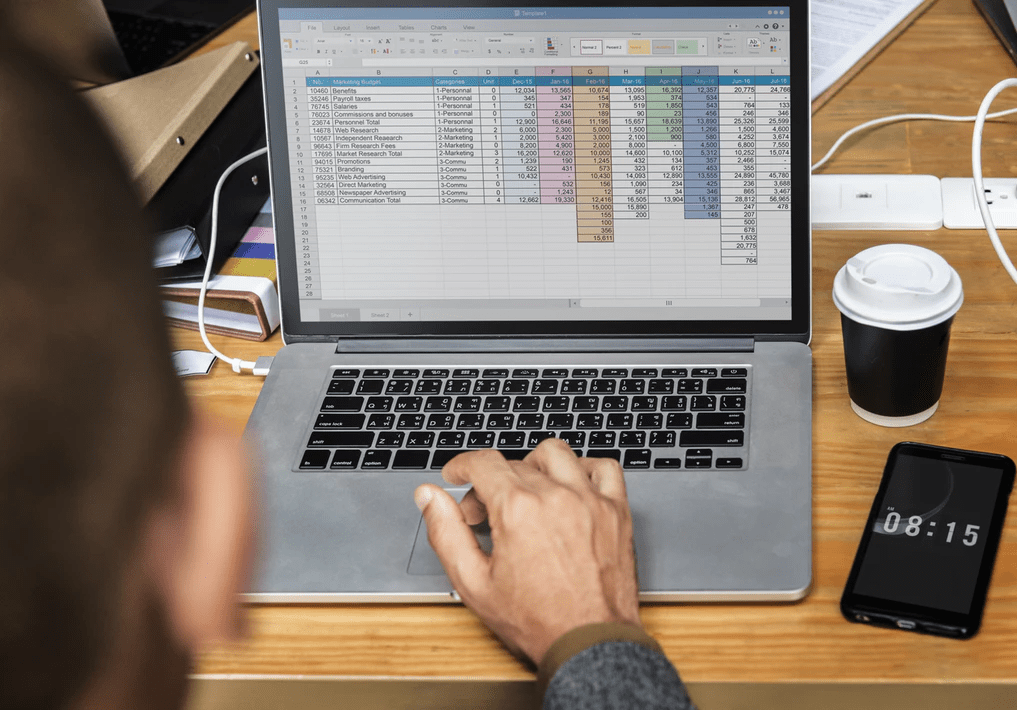 According to MailChimp, the average open rate for all industries is 20.81% with opt-in lists. That means every fifth email is opened from someone who is genuinely interested in receiving that content. The majority of recipients won't bother to open your email, let alone click through. It's all a closed loop: low engagement rates will negatively impact your sender reputation, which will make it harder for those that are engaged to receive your emails. In turn, chances are that you won't reach your goals and will end up where you started—or worse—and with a hole in your wallet.
The Bottom Line: There's No Guarantee It Works
Add in the fact that the vast majority of these leads include information that has been collected by questionable means and from various, unknown sources. More often than not, it's the most basic and outdated data that's almost useless in the end. As a result, you end up with low conversion rates, which is not at all that surprising considering that good lead lists are far more valuable to their prospective owners than they are on the market.
At the end of the day, the risk vs. reward ratio doesn't work in the favor of lead lists, especially not when it's so simple to build an email list and more rewarding when you do it yourself.
---
Sources
2017 Deliverability Benchmark Report: https://returnpath.com/downloads/2017-deliverability-benchmark-report/
SendGrid's 2018 Email Deliverability Guide: https://go.sendgrid.com/2018-Email-Deliverability-Guide.html
Email Marketing Benchmarks: https://mailchimp.com/resources/email-marketing-benchmarks/
Image Credits
No Spam Header: https://unsplash.com/photos/1Gvog1VdtDA
Excel Spreadsheet: https://unsplash.com/photos/r9JVo5sHvnY
Sender & ISP Signals: https://go.sendgrid.com/2018-Email-Deliverability-Guide.html