An essential part of many online marketing campaigns, a lead capture page is designed to generate leads, and collect valuable information about a potential client through the use of an optimized lead capture form.
This is different from a home page, as a lead capture page generally doesn't have any navigation, and just includes a simple form asking for a small amount of information, and a call to action (CTA) button. Many times, a user's personal information is solicited by offering something valuable to the user, such as a free ebook, webinar, or trial period.
Lead capture pages are an incredibly useful conversion tool. In a recent study, it was demonstrated that the use of a well-designed lead capture page led to a 25% increase in conversions!
When to Use a Lead Capture Page
Due to their vital role in business, as well as their statistically proven effectiveness, it's a good idea to use a lead capture page in a variety of situations. In fact, most savvy marketers will have multiple lead capture pages active at the same time, each with its own audience, message, and goal.
Some of the top uses for a lead capture page include:
Collecting valuable user information of highly qualified leads
Promoting a sale or special offer
Spreading brand awareness
Providing an opportunity for users to sign up to a free trial of your service
Increasing the odds of conversion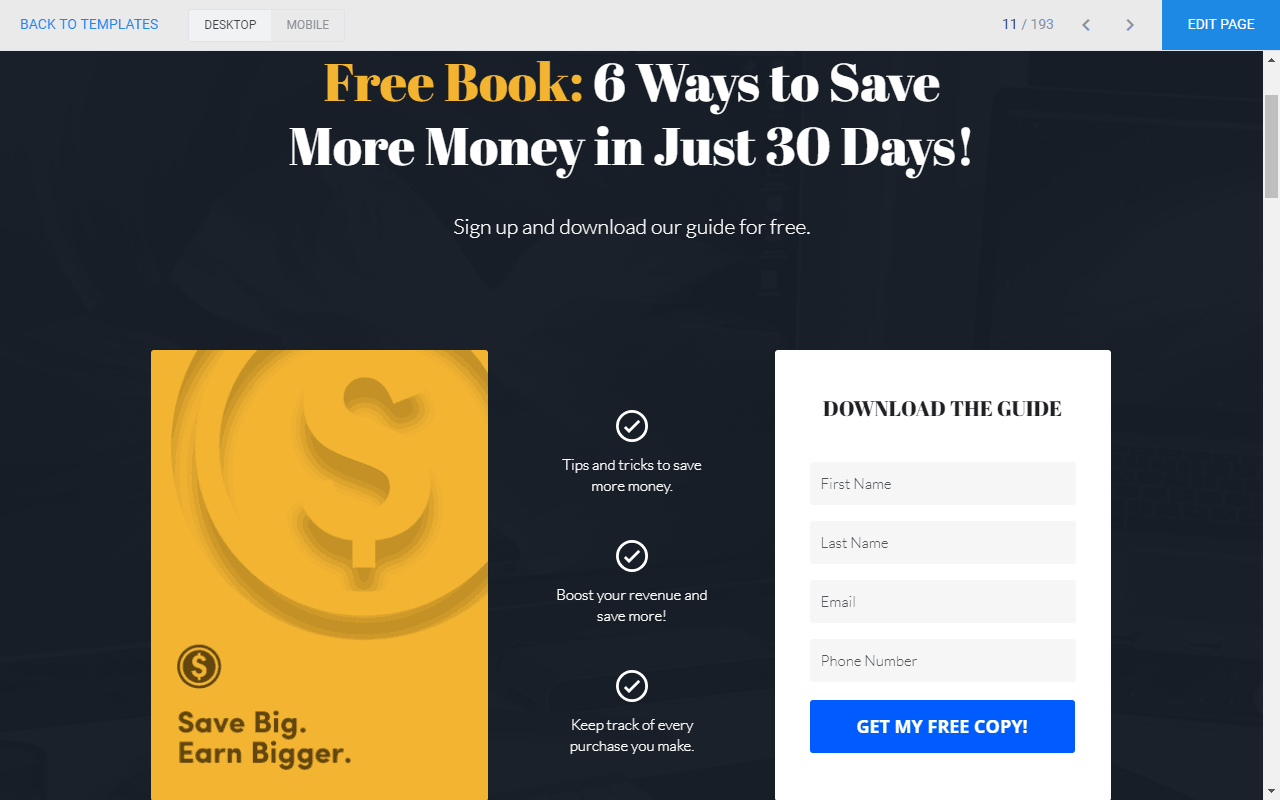 Creating a Lead Capture Page
There are three main options when it comes to creating your perfect lead capture page:
#1 Make it Yourself (In-House)
If you're working for a large organization, it's always possible to design and create your lead capture page in-house, assuming your team has the necessary background and experience. The only problem with this option is that the process can be time consuming and expensive. From the designing phase, to coding and A/B testing, making a quality landing page takes time that could be better spent elsewhere.
#2 Bring in Outside Help
The second option, which may seem a bit more plausible for those who may lack in-house web design talent, is to hire outside help. This is a great option if your company has the resources, as outside help can be very expensive. This is especially true when you factor in all the A/B testing that will be necessary to craft the most effective page possible.
#3 Use a Landing Page Building Tool
This is probably the most efficient option for many businesses. Just make sure to do your research, and look into the best landing page builders available before you begin. Many organizations have had success with Instapage, which includes premade templates and simple A/B testing options. With a tool like this, it's not necessary to know coding, and landing pages can literally be created within minutes, often with marketing automation and data analytics.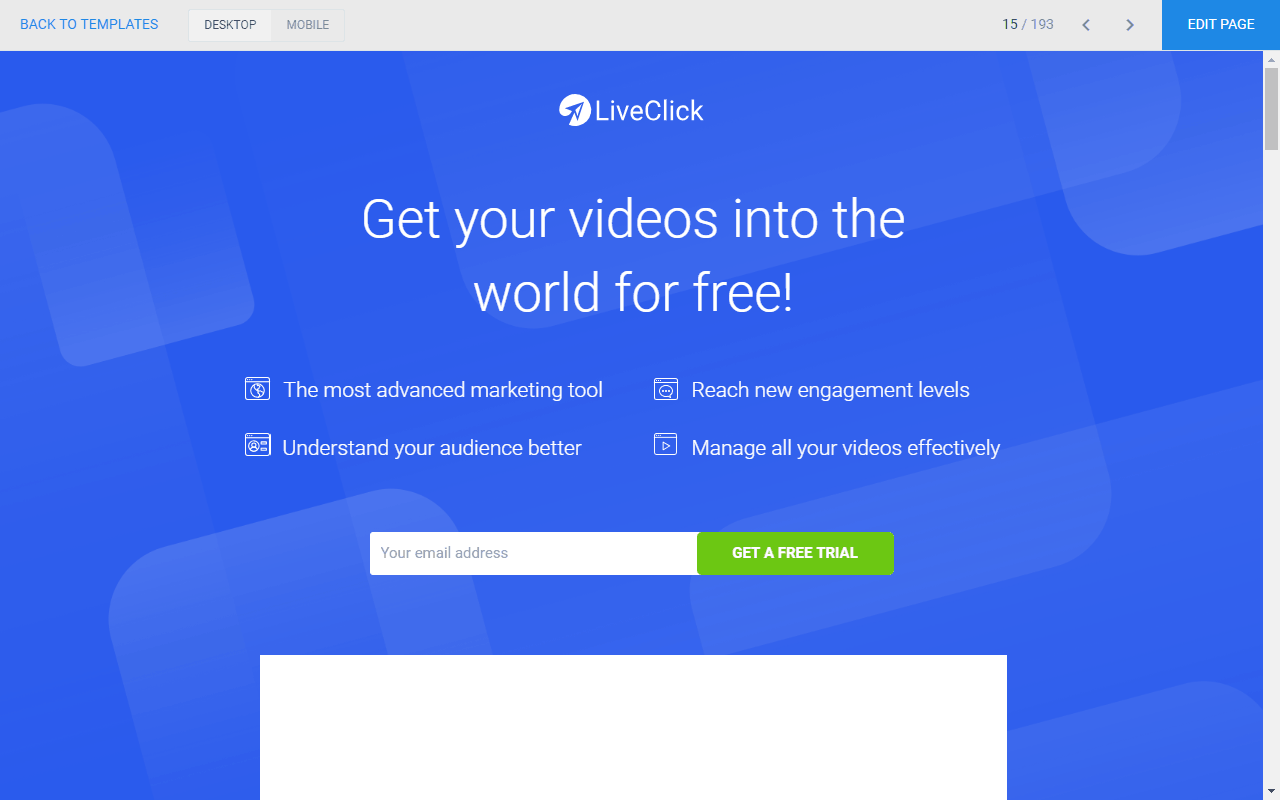 Designing a Lead Capture Page that Converts
Lead capture pages have proven to be excellent tools if used correctly, although when poorly designed they may not only be ineffective, but could potentially damage your company's reputation as well. There are many factors that go into the design of a lead capture page that will improve its likelihood of converting users.
Each lead capture page may be designed to fulfill different purposes, so what may work for one page could be detrimental for another. Therefore, it's best to use common sense, consider the goals of your campaign, and take the following guidelines into consideration in the design of your lead capture page:
Quickly get to the point: You generally have under eight seconds to draw in your audience before they lose interest and leave; just include the essential form fields, and make sure your messaging and imagery are clear and not distracting
Create a multiple step checkout process: This is a great way to take a complicated process and make it appear more manageable to users, who are more likely to complete a form one step at a time
Include a meaningful benefit: Offer something that has real value to your users, which is worth them providing their personal information
Incorporate pre-filled fields: Some landing page builders, such as Instapage, allow forms to pre-populate users' answers; this is a great design option that simplifies the process and helps increase conversions
Establish trust: Many people are understandably skeptical about providing their private information; one effective trust-building measure is to include a link to your company's privacy policy
Back up your claims: Where appropriate, include statistics or testimonials and reviews to provide evidence and reassurance to potential customers (just remember to keep it short and sweet!)
Don't use additional links: The only link on your lead capture page should be your CTA (and perhaps a link out to your privacy policy); don't distract your users by giving them options outside of the page's end goal
Test different design approaches: If you have enough traffic, it's worth testing different messages, CTAs, and images to see what resonates with different audiences; be sure to test one difference at a time so you can effectively apply your learnings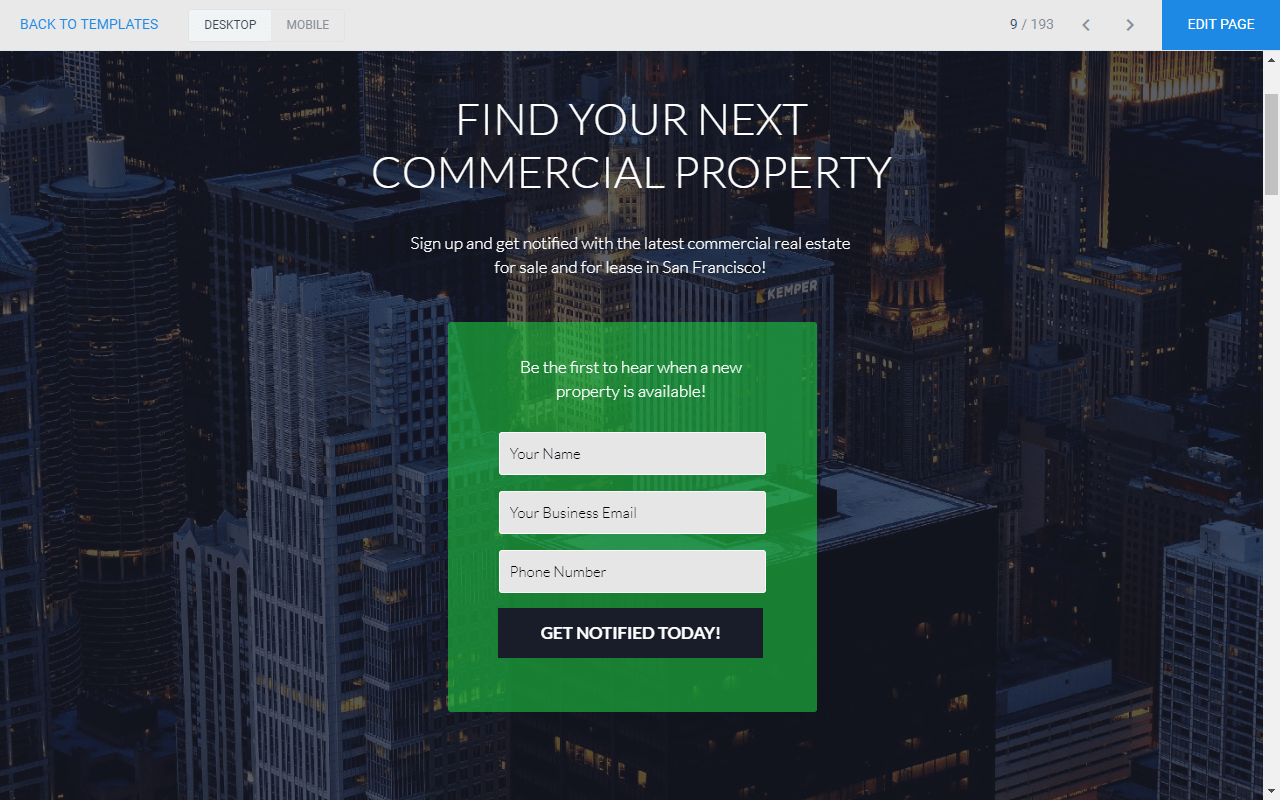 Valuable KPIs for a Lead Capture Page
Once you've created your lead capture page and it goes live, how do you know that it's successful? What things should you be watching out for?
There are several key performance indicators (KPIs) that a marketer should keep their eye on to help measure the success—or failure—of a lead capture page. Just remember that KPIs differ depending on the goal, so it's essential that you are clear what you want your lead capture page to accomplish before you determine the appropriate KPIs.
Some common KPIs for lead capture pages include:
Conversion Rate: This is arguably the most important KPI, regardless of your industry; any marketing campaign's end goal is to convert users into subscribers or customers, so measuring the conversion rate is an obvious metric that should be closely watched
Bounce Rate: This measures how many people clicked onto your page and then left without doing anything useful; a high bounce rate indicates that you're successfully drawing people in, but that you should change something to help maintain interest
Time Spent on Page: This is a measurement of how long a user spent on your page before bouncing; if users are spending more than a few seconds on your page you're doing something right. In this situation, you may want to consider changing your reward or message in order to make sharing their information more enticing
Why Your Marketing Strategy Should Include Lead Capture Pages
As you've read, there are plenty of great reasons to include lead capture pages as a part of your marketing strategy. Using the right building tools, such as Instapage, they can be rather easy to create, and there's solid evidence proving their effectiveness. So if you haven't already, it's a good time to join the leagues of successful businesses that are already using lead capture pages as a tool for converting customers!