The second part of our killer headlines series ends with our last 4 tips on how to create the perfect headline. If you haven't already read through part 1 then I suggest you do this first so you don't miss any important pointers, and just so you get the benefit of all 8 tips.
If you are already up-to-date then it's time to get started with the final part, so grab yourself a coffee and let's jump straight into where we left off a few days ago.
5. Be Concise
Some titles are just too long and wordy, leaving the reader confused or bored. If you want more people to read your content, keep it brief and to the point. Shorter headlines are more scannable, making them more likely to be read by busy Internet users. They're also more likely to appear in full in Google's search engine results pages, and less likely to be cut off on social media sites.
6. Use Reinforcements
Sometimes, offering additional information can pull the reader into your content more. Combining a short, two or three-word title followed by a longer subtitle can engage the reader more. Take a look at the title of this post. The first two words set up what the post will be about, then the subtitle explains additional benefits to the reader.
7. Consider SEO
By increasing your search rankings, your titles can attract more readers through search engine results pages. Do your titles include the keyword phrases that searchers are typing into search engines? Think about the words your potential readers are likely to use when searching for information. Using keywords nearer to the beginning of a title should improve rankings and therefore your content's visibility.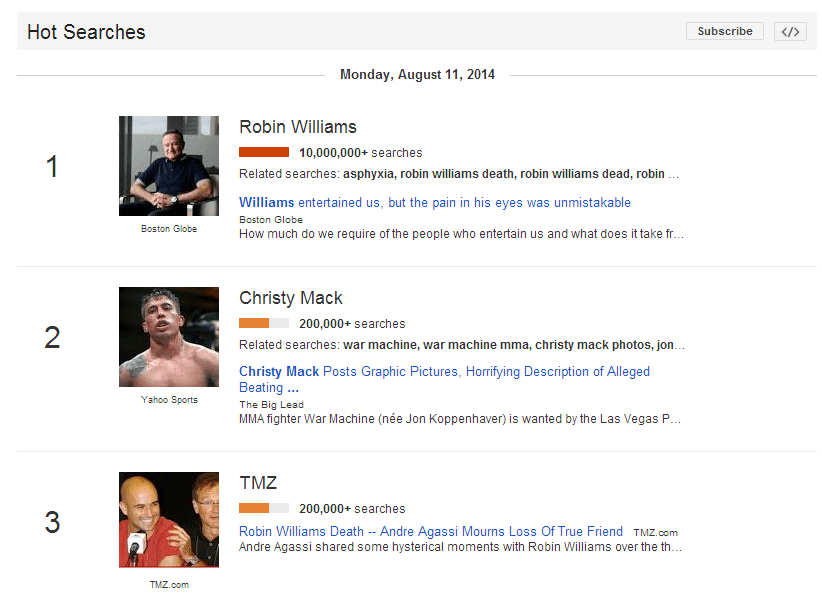 8. Analyze Previous Titles
In order to optimize new titles, you need to know which previous titles were effective. Check your analytics to see the impact of every article or blog post you have published. Which posts get more social shares? Which ones attract more traffic, and which ones result in more conversions? With this knowledge, you can shape future titles around past successes.
Summary
Writing powerful headlines that attract more readers takes practice; even the most professional writers can struggle to come up with compelling titles. But in order to get the attention of readers, it's crucial to spend extra time crafting a powerful headline.
Before publishing your next piece of content, study the title carefully. It could make the difference between whether or not people read your content. If you are in any doubts it's always good to get a second or even a third opinion, and then make final improvements to your headlines.