Go4Hosting has been offering India-based website hosting with SSD and 24/7 customer service since 2000. Claiming to work with 10,000 customers, it has servers in India and partners with a company that offers U.S. servers.
After a rather lengthy account creation process, I was wary of setting up a WordPress website. But I'd been assured by the support team that once my server was live, I'd be able to access cPanel and use a one-click installer to set up WordPress.
Step One: Log into cPanel
As soon as my server was configured, I received a welcome email from Go4Hosting. In here, I found my cPanel URL and login details. I went to log in, but I immediately hit a security error.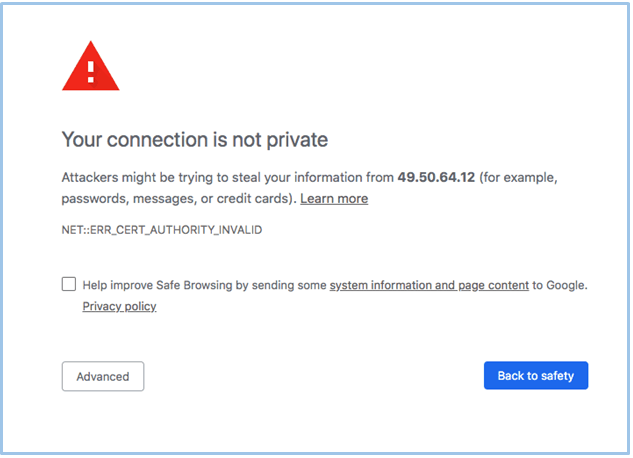 After chatting with customer service, I was advised to proceed anyway. Although I don't recommend you do this, I knew it was due to an incorrect SSL certificate. So for the purpose of testing the service, I continued.
Step Two: Create a cPanel Account
You can create multiple cPanel accounts on your Go4Hosting server if you need to host more than one website and want to keep them separate. Follow these steps to create a new cPanel account for your WordPress website:
Log into the web host manager using the root (username) login credentials. You can find these in the welcome email provided by Go4Hosting.
Click Account Functions.
Click the icon Create a New Account.
Under Domain Information, enter the domain, username, password (twice), and the contact email address.
In the Package section select default.
Keep every other option in the default position and click Create.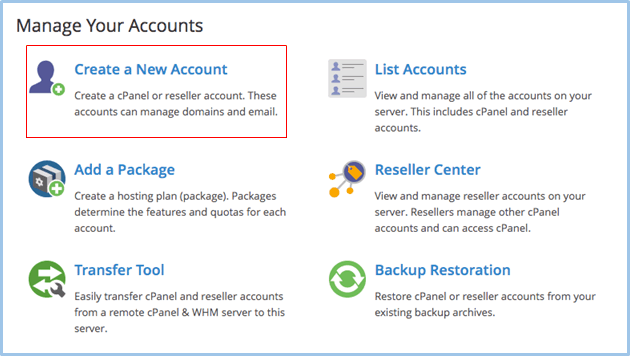 Important: Make a note of your IP address, username, and password, as these will be required in Step Three.
Step Three: Install WordPress
Although I'd paid an extra monthly fee for the Softaculous installer, the team at Go4Hosting didn't install it for me. Instead, a trial version was installed.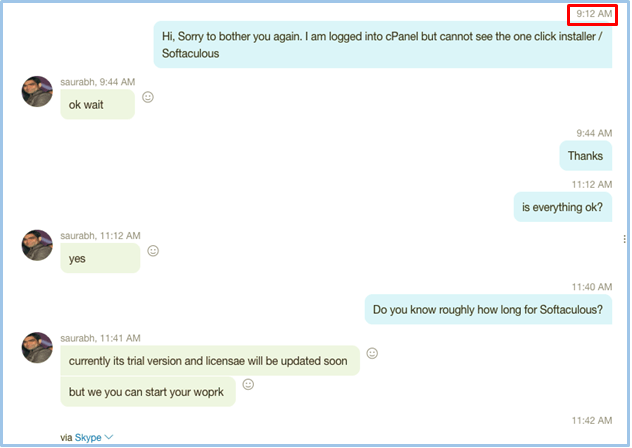 After waiting from 9 AM to almost 3 PM, I was losing (okay, lost) my patience. I offered to manually install it myself. Happily, the agent agreed, but I was never offered any money back for the Softaculous installer I'd paid for but wasn't working correctly.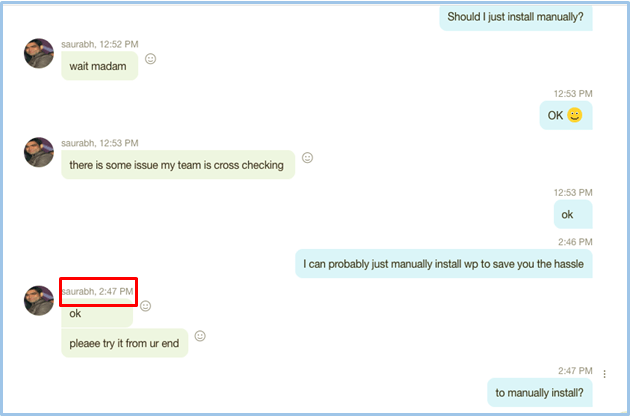 Without Softaculous, I used the cPanel one-click installation module, which includes automatic deployment setup of WordPress sites. It can save a lot of time; once it's set up, you can create accounts, websites, and install WordPress with just one click.
Follow these easy steps to install WordPress:
Log into the newly created cPanel account.
Enter the username and password used during Step Two.
Scroll down to Site Software under the section Software.
Click on the WordPress icon.
Select the domain you want to install WordPress on and click Install.
You will receive an on-screen notification that the installation has been completed successfully.

Step Four: Map Domain to Go4Hosting
To map your domain to Go4Hosting, simply take the IP address created in Step Two and head over to your domain registrar. Go4Hosting does not sell domains or content delivery networks (CDNs), so this has to be done with a third-party provider. Then, update your A record at your domain registrar to point to the IP address and wait for it to propagate.
Refreshingly Easy
If you've read about my account creation process, you'll know it was a pretty tedious experience. So I was a bit worried about setting up a WordPress account. It's not entirely beginner-friendly, but the option to use cPanel and it's one-click installer helped immensely.
I did have to hang around for a while waiting for customer service to try to install the Softaculous one-click installer, but it was far easier than I'd anticipated, and the actual installation was done in about 40 minutes.