Gandi.net has been providing France-based hosting since 1999. It sells a range of packages, from domain names and SSL certificates to shared hosting and cloud servers. Did you select a WordPress-ready instance when creating your account? Good—now I'll walk you through how to get it all set up.
Step One: Log Into Your Gandi Dashboard
After you create your account, you will receive a welcome email with your login credentials. The first step is to grab this information and log into your dashboard.
Step Two: Enter the Hosting Package
Next, select your hosting package from the left-hand navigation. Then you need to click into the specific instance—if you only purchased one hosting plan, you'll only have one listed.

Step Three: Create a Site
Select
Sites
, then click
Create
. On the next page, you'll be prompted to enter your site address, which is the domain you'd like to be connected to new your WordPress website. Enter the full domain, including the extension.

Step Four: Confirm Ownership
If you purchased a domain from a third-party registrar, you're going to go through a few more steps to prove you own the domain. Although it is slightly more complicated than other hosts, Gandi provides step-by-step instructions, along with the exact information you need to update your DNS. First, head to your domain registrar (e.g., GoDaddy) and create a TXT record using the information provided to you on the screen by Gandi. Creating a TXT record only takes a minute and if you get stuck, you can (usually) hop on live chat with your domain registrar and ask them to do it.

Step Five: Map Your DNS
Next, you'll have to create A and AAAA records at your domain registrar. At your registrar, you'll need to select Create A record and then input the information provided by Gandi. Again, the exact details will be provided on the screen, which is a huge help (most hosts don't do this). Once you've updated your DNS settings, you can click
Check DNS settings
. If the steps above are completed successfully, you'll see a success message.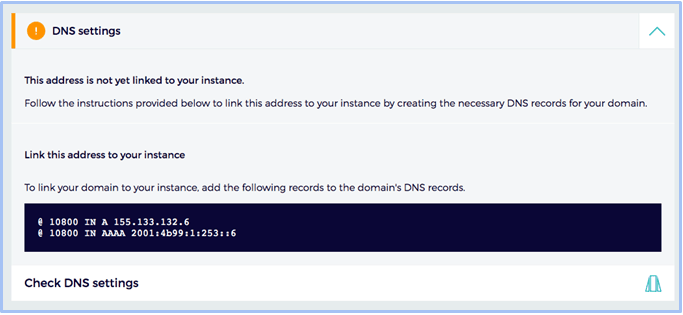 Step Six: Install WordPress
Once you've mapped your DNS, you can select Install WordPress. It's easy to do—just login then select
Install WordPress
on the domain you just connected. That's it! Once it's done, you'll receive a message on the screen confirming you can open WordPress.

Step Seven: Follow WordPress Instructions
Once you open the installation, you need to follow WordPress' on-screen wizard to finish the configuration. Just be sure to make a note of the login details you create for your WordPress admin because you'll need them later.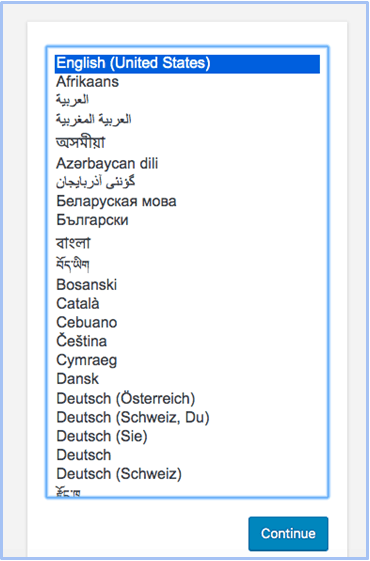 Let the On-Screen Wizard Guide You
The process might seem a bit backward. Typically, I install WordPress first and then establish the domain connection. However, if you follow the on-screen instructions closely, there's hardly any room for error. You can expect the entire process to last around five to ten minutes.