Jimdo are known for their ability in helping even the most basic of computer users get a fully built professional website that are optimized for search engine marketing.  However, it's not just about the sales pitches, great templates and prices, you also need to consider the support you get.
In today's article we wanted to give you a brief but detailed overview on what makes the Jimdo support service stand out from the crowd. After all, it's great when sites offer you the world but when you run into a problem there is nowhere to turn to get a resolution.
We are writing this at a good point in time as they are currently in the process of switching all existing account to a new system, which should be completed in October 2014. The good thing for us, is they have just finished off the support centre, and we have to say, you are really going to like it.
Fully Fledged Support
The first thing that strikes me is the amount of bases they Jimdo Support covers; you can see from the support centre they have the user completely in mind. From the easy to follow layout, right through the search facility, sub-categories and guides available to you.
Search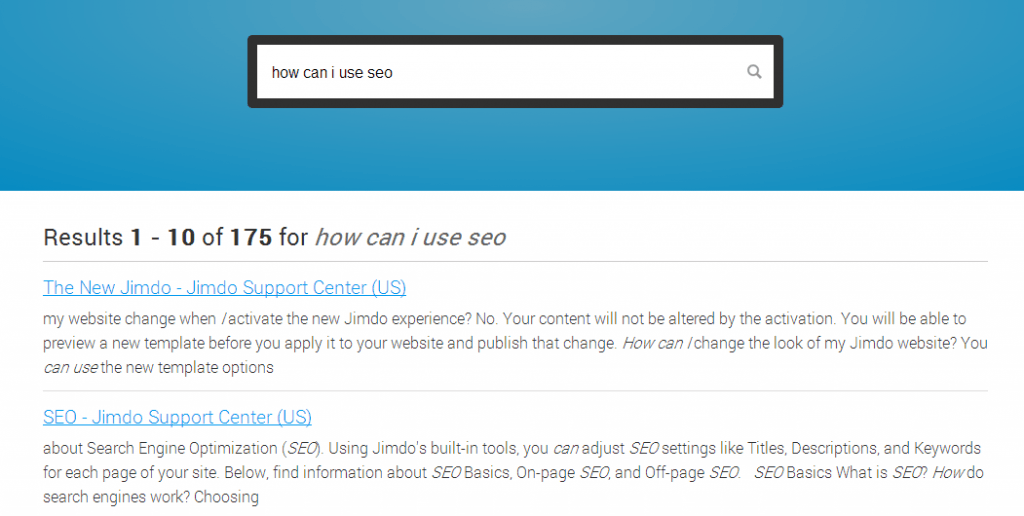 If you are looking for a specific answer to a question they best option is to always search for that answer, and the first thing you will come across in the support centre is a great big search box asking "What are you looking for?" – this will pull back a set of results that best match your query.
Sub-Categories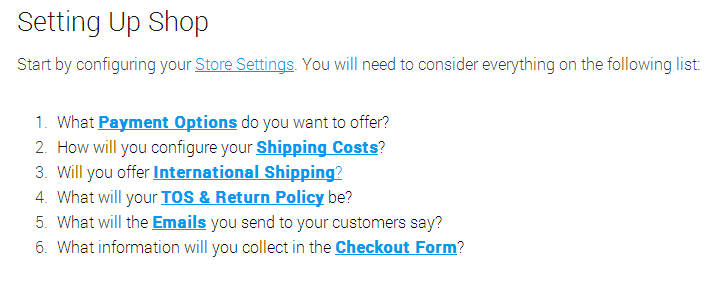 If you are just browsing and want to see more of what's available under certain categories then the next navigation bar is the one you want to look at. Perhaps you just want to get a few ideas on how best to market your Jimdo site, or maybe you want to just read through some FAQs, Tutorials or want to set up your email accounts.
If this sounds like you, then these handy links will take you through some easy to read guides.
Helpful Information
The final section of the support centre provides you with 3 big blue boxes. The first we come to is the Getting Started guide which will help you get a better understanding of how Jimdo and building a website with Jimdo works.
The second button is a store setup guide which is aimed at helping users set up a Jimdo store with a few simple and helpful steps.
The final button on the far right is a server status button. Now this button is a real benefit as the first thing you want to know if you see your site down is whether it's your end, or Jimdo's end. This section will show you the status of your site, by just typing in your domain name.

Try Jimdo yourself and let us know what you think of their support centre, you won't be disappointed. Visit Jimdo.