Creating a table is one of the handiest features that any blogger or webmaster has at their disposal. They are great for pulling together information into an eye-catching and easy to read format, and they also help organise and keep track of data. Therefore, being able to add a table to a blog post or website page is one of those fundamental learning tips you ought to know. In today's article we want to walk you through how easy it is to add a table to your Jimdo site, and in this example we will be working on a blog post. One thing Jimdo don't do is make it obvious where the table element is hidden, so let's show you.
Finding The Table Feature
You will have a little bit of digging about to do to access the table function, and the first thing you need to do is click on the
+ Add Element
button which hangs off the bottom of the container.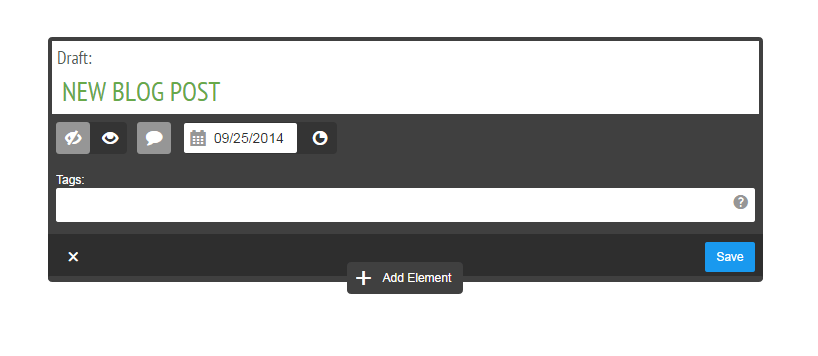 This will then open up a drop down which offers you a group of elements that you can add to your new blog post, this is what you should see: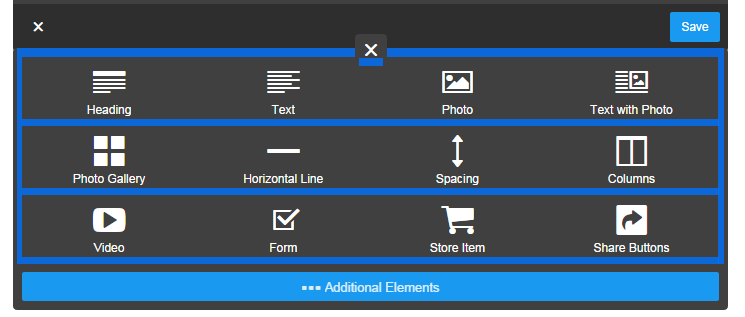 However, you notice there is no table element yet? To gain access to this feature you will need to click
Additional Elements
at the bottom which will drop a second drawer of items.

Styling Your Table
Now that you have found the table icon you can begin populating and styling your table how you want to. The first thing you need to know is how many columns and rows your table will need, you can add and delete rows and columns using the toolbar that appears directly below the table. In this same toolbar you have access to styling options which will allow you to change font styles and colours, along with setting cell spacing, border colours and background colours. If you have a bit of HTML knowledge and feel that your table needs a little tweaking you can also open up the source code for the page and dive straight into the raw code.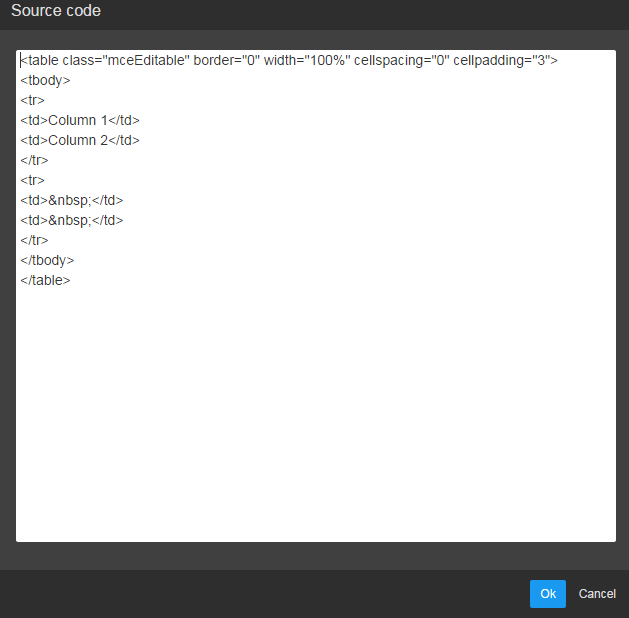 Once you have published the table (and the post) you can go back into the table at any time to edit or update the data or the styling that you have previously set.
Summary
Tables add significant value to any post, page, or blog article, frequently offering valuable information in a format that's simple to comprehend. However, it's not solely about the content and data you incorporate into tables; the styling of that data also plays a crucial role. Crafting an appealing table design is the cornerstone of imparting that final flourish to your work.