Who says a letter logo has to be plain and boring? Even a no-frills logo can effectively portray the message that you need it to. Your I logo design deserves to be high-quality, original, and memorable. An experienced logo designer can take the logo that you've been daydreaming of and bring it to life. Will you go for an uppercase I in a serif font? Or a lowercase i, and work the dot into your design? Perhaps you imagine the letter set against a colorful backdrop that symbolizes the vibrancy of your company's spirit. Although you may know what your dream logo looks like in your mind, actually making it takes time and skill. My top recommendation is to leave the stress of the design to the professionals, especially when hiring a pro won't cost you as much as you think.
Read on to see how you can get a professionally designed logo for just $5.
---
9 Best I Logos
My colleague carried out an expansive experiment to compare many of the most popular logo design services out there. His results proved that not all services were created equally. Check out his
full logo design service review
 to see how each service held up.
How to Get Your $5 Logo
Just looking at a $5 bill, it's hard to imagine using it to buy something of great value to your business. Most things that cost this little are fleeting, everyday purchases, like food or coffee. But what if I told you that one of the most valuable assets of your company only costs you that five-dollar bill? With Fiverr, it's a possibility. Here's how. Fiverr is a freelancing website that gives talented graphic designers the freedom to offer their services from just $5. The designers on this platform are experienced, many of them designing for years, and run a range of design styles. Each designer sets their own price, but thousands offer their services at this starting price to attract clients and remain competitive. To see how you can get a logo of your own,
head to the Fiverr homepage
 to get started. Use search queries like "initial logo", "monogram logo", or "letter logo" to find designers that match a letter-focused style. Look through the results to find a designer that interests you.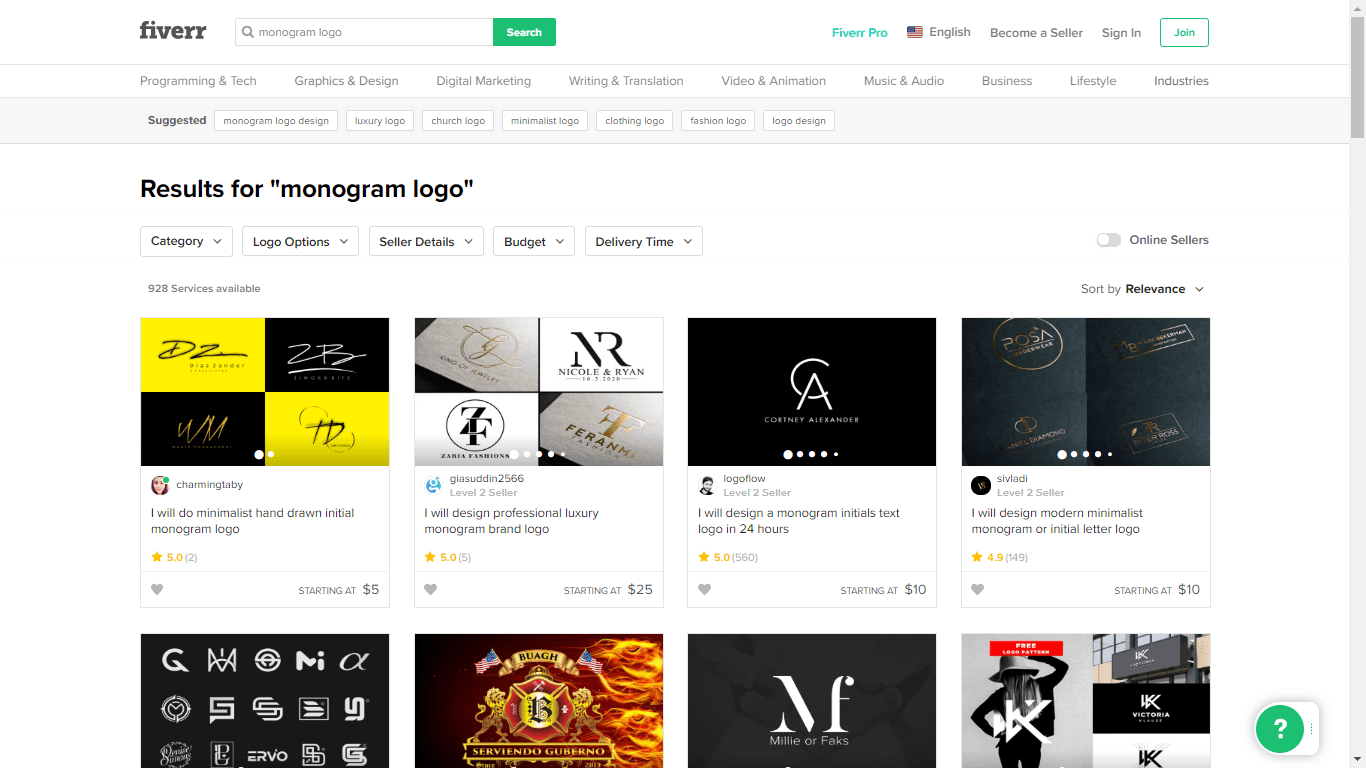 Once a designer catches your eye, click on their examples to see their full profile. You'll be able to browse their portfolio of work, "About This Gig" section, and previous customer reviews. To speak to the designer directly, click
Contact Seller
for answers to any questions not available in their profile. When you've found your perfect design partner, click
Continue
to go to the payment preview page.
The payment preview page lists the final cost of the package you've chosen, along with a breakdown of the services included. Once you're satisfied, hit
Order Now
to complete the process.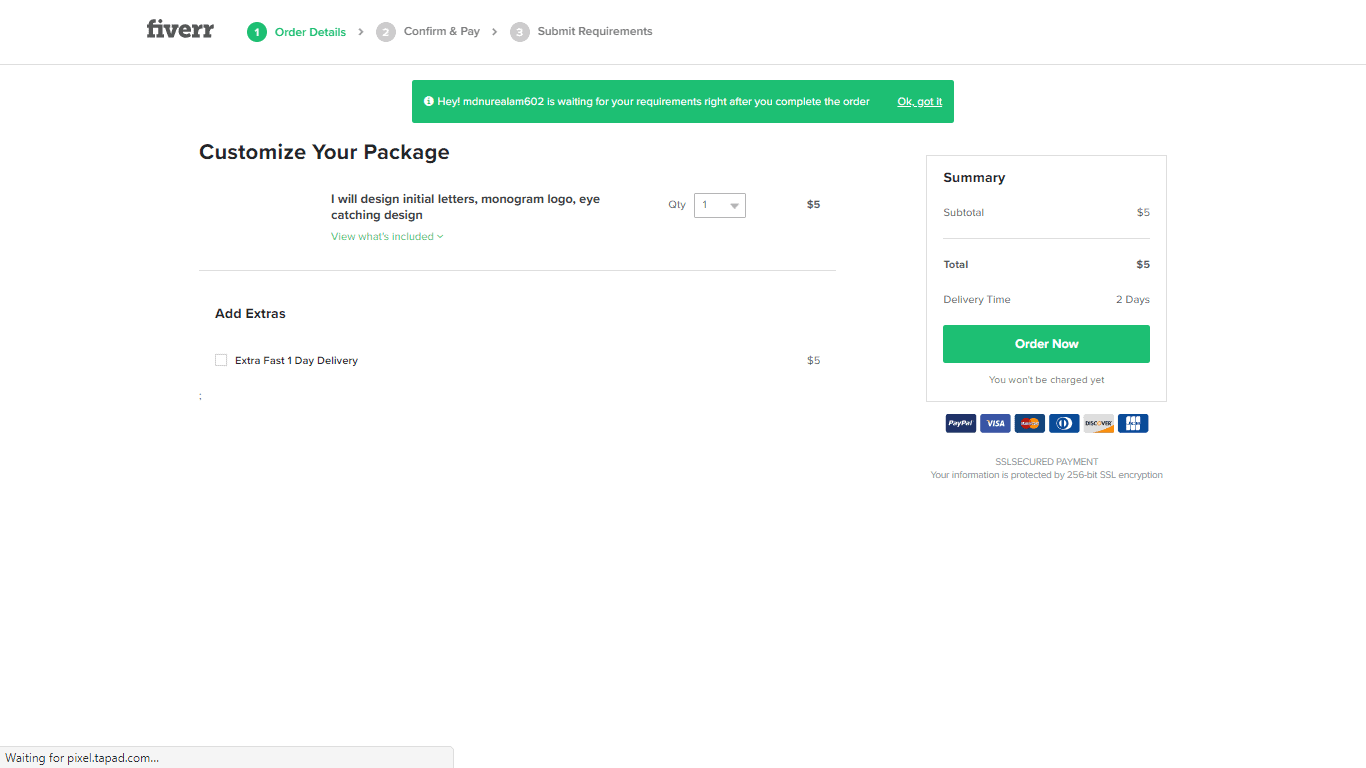 Entering your payment details completes the transaction and your designer is hired! Simply let them know your vision for your logo and then sit back while they work their design magic. Here are some other great Fiverr perks:
Seller levels – Designers are placed into levels based on their time on the site, design quality, and customer reviews. Choose a seller with a higher level for a more experienced freelancer.
Quick designer search options – Don't waste time looking through pages of designers. Use the search filters like budget and delivery time to narrow down your results.
Payment protection – Fiverr only releases your payment to the freelancer after you've received a logo you're totally happy with.
Customizable packages – Designers can offer package add-ons like expedited delivery and social media kits for an extra charge. This is a great way to tailor set packages to your exact needs.
Get more advice from our experts on
hiring the right Fiverr designer
for you.
How to Make Your Own Logo
If you're the adventurous type then maybe you want to take the slightly harder route of making your own logo. If you use the right tool, it's possible to make something that looks attractive, but you should be prepared to spend time and creative energy making it just completely original. DIY logo makers are all structured a little differently so don't be fooled into thinking they're all the same. The logo maker I always recommend is Wix Logo Maker. This tool is really easy to use and has great customization options so you can try and make something as tailored to your company as possible. Interested in giving it a try?
Head to the Wix Logo Maker homepage
 and sign up for a free account. Then start the process by entering the name of your company and its tagline.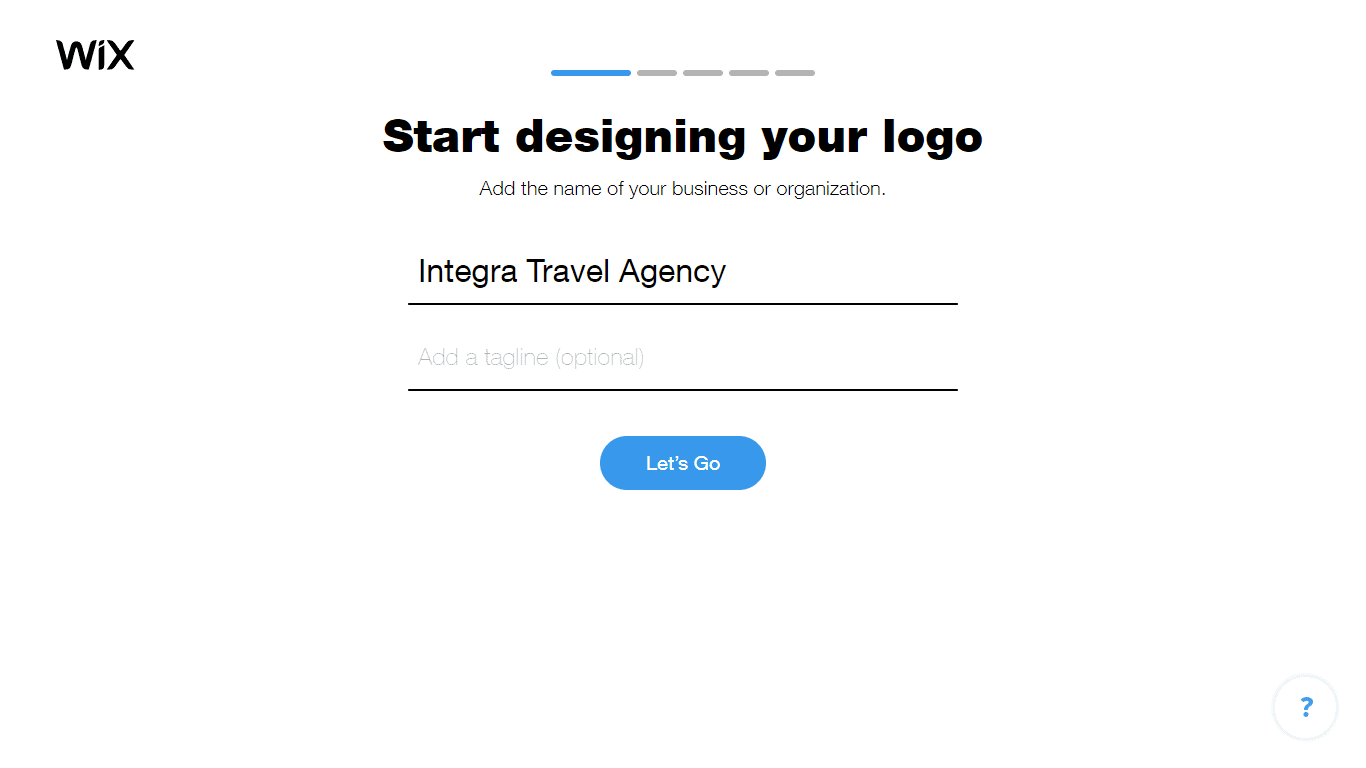 This is where the artificial intelligence (AI) begins learning. Type in your industry and choose the closest option from the dropdown menu. There are thousands of industries to choose from, so you should find something close to your business.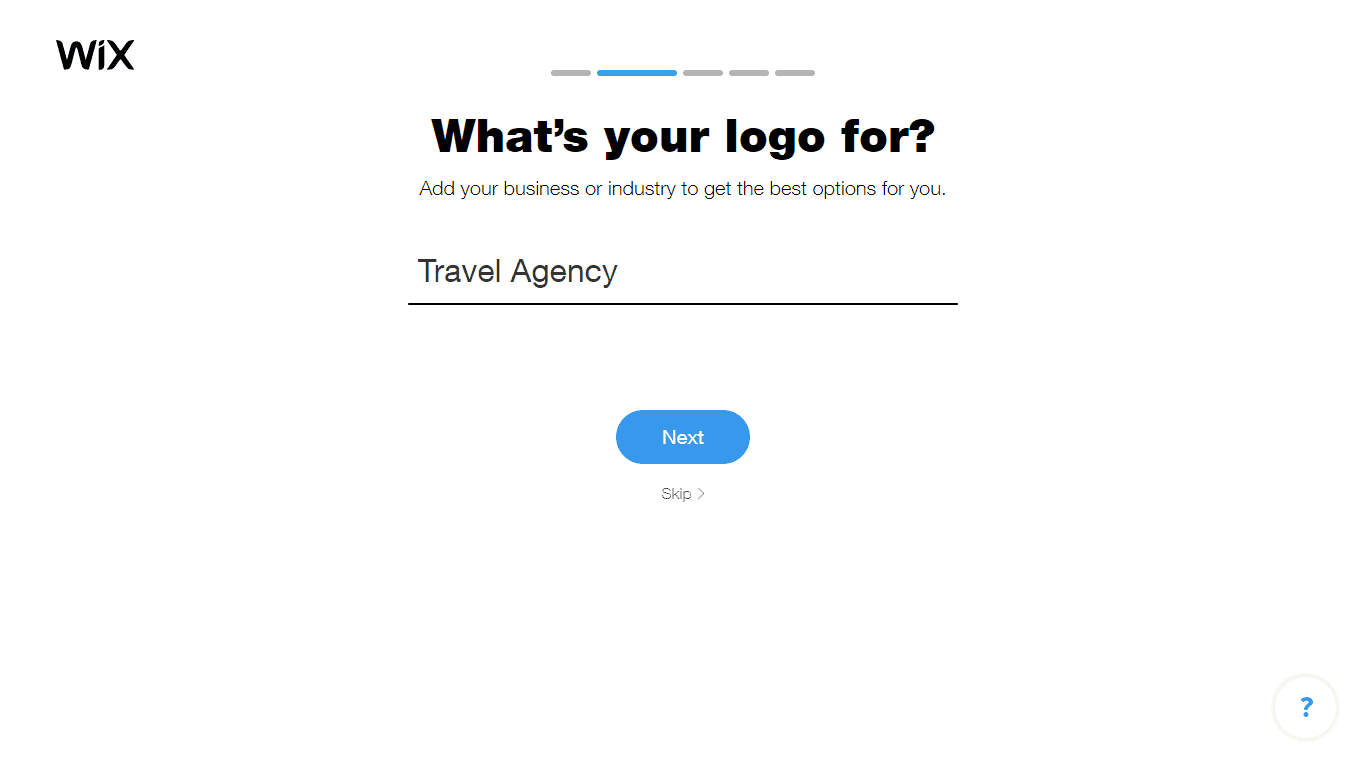 The AI wants to get to know your style, so the next question requires you to select words from a group of adjectives. Choose as many words as you need to describe the look and feel of your desired logo.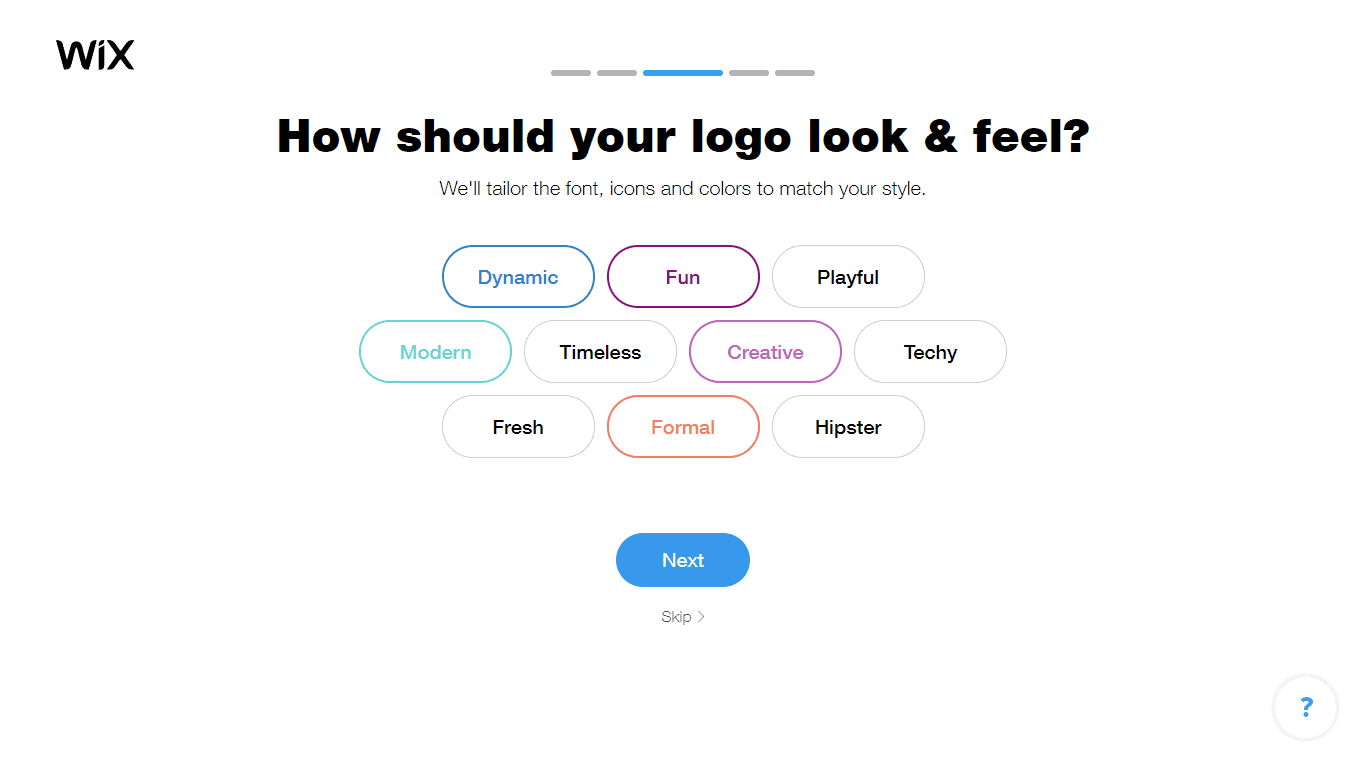 Next up, is a comparison of logo pairs to help the AI weed out which styles you don't like, and learn those that you do. Click the logo in the pair that you prefer or click
I don't like either of them
to skip the pair.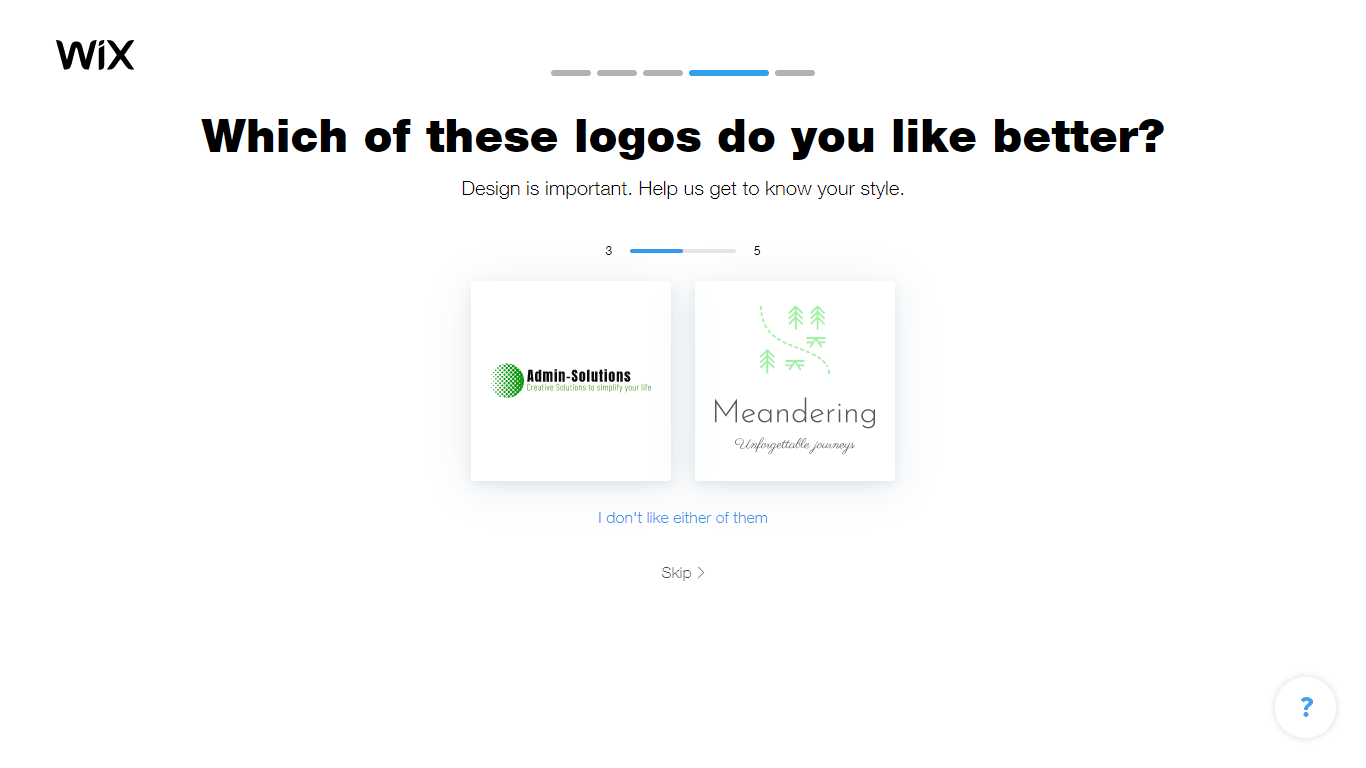 The last question is the easiest one. Just tell Wix Logo Maker where you plan to use your new logo, like on merchandise or social media platforms.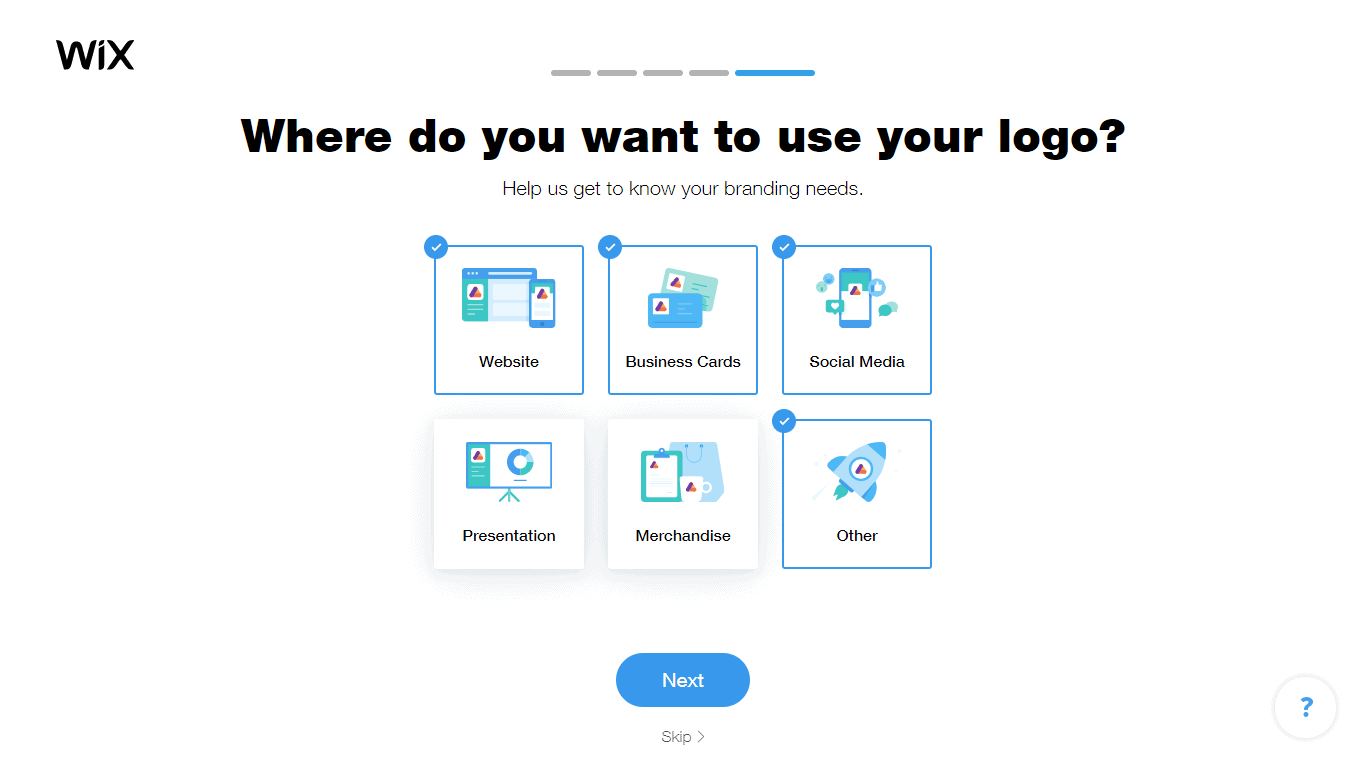 And now, it's time to check out your logo suggestions! You might notice logos and icons that match the industry you selected earlier. Scroll through the results to find a logo that you'd like to customize and make your own.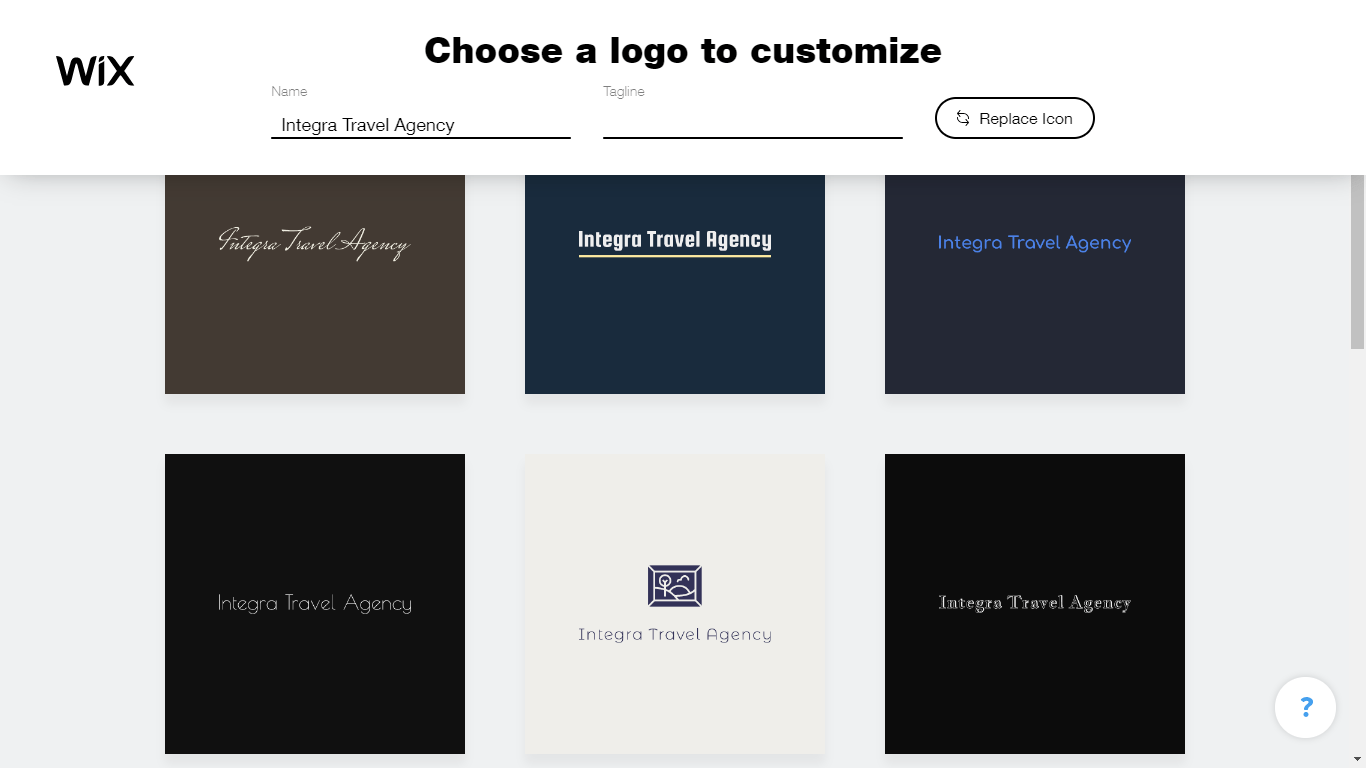 The main icon of your logo is already decided (the letter I) but you can always add other icons, too. Click
Replace Icon
and try searching for a term that fits your company. I searched "travel" in my example. Selecting the icon adds it to all of the logo suggestions.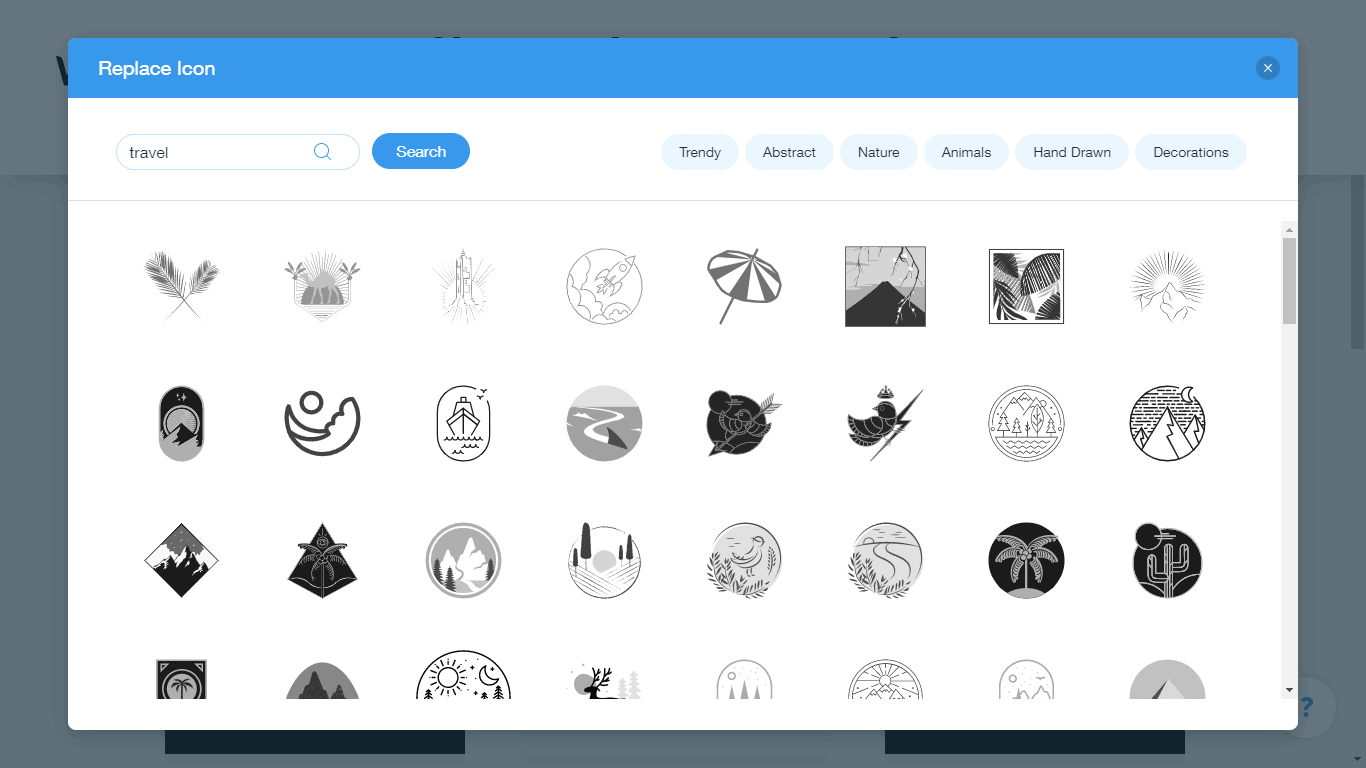 After you've made your choice, click
Customize
 to edit your logo template. This is the most important step because you want your logo to look original and different to your competitors. The good news is, Wix Logo Maker has an amazing logo editor. There are hundreds of attractive fonts, pre-set color palettes, shapes, borders, and icons to choose from.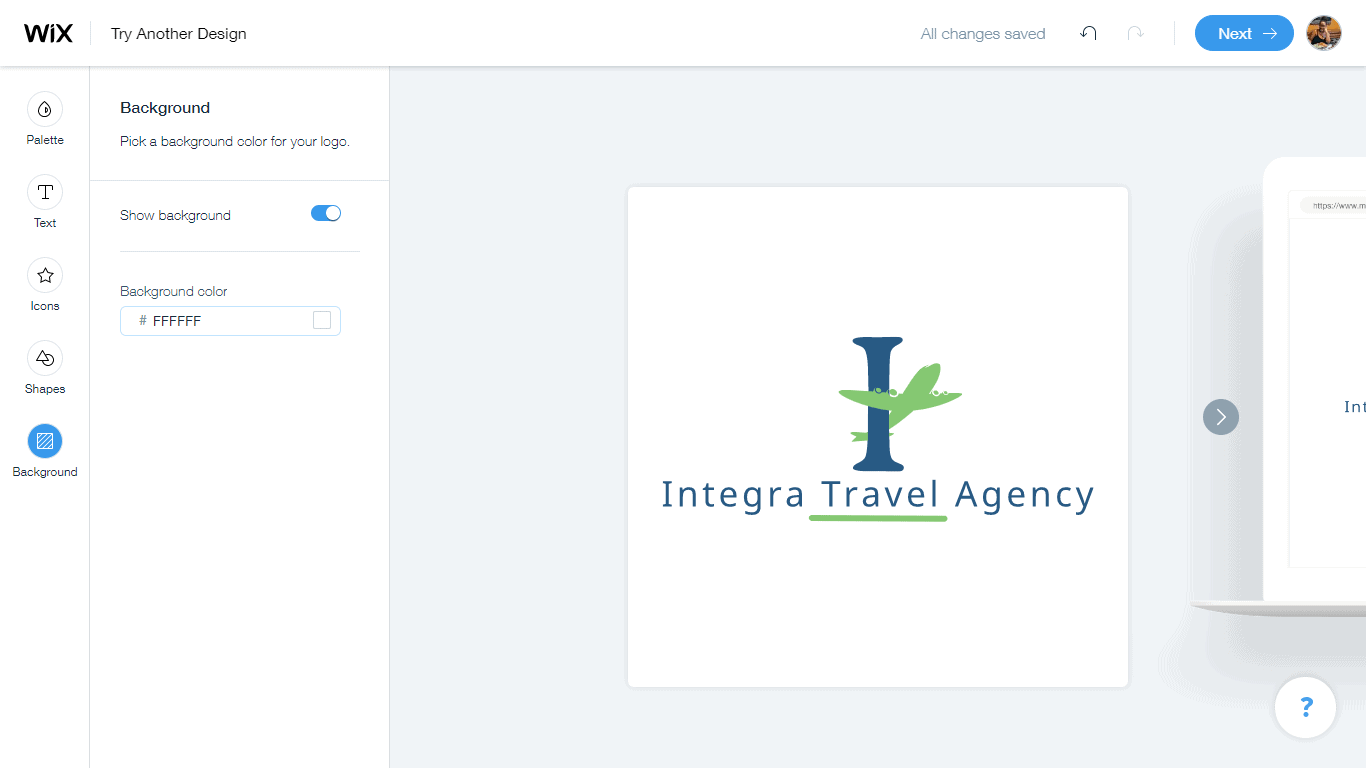 When you're finished editing, click
Next
to head to the package selection page. Choose your package and make your payment to download your new logo in high-resolution. If you're still not sure, there's an option to download the image in a free, smaller-size format. It's too small to use anywhere but great to keep on hand for comparisons.
Wix Logo Maker Alternatives:
Looka – Looka offers a comprehensive platform catering to logo design and broader branding materials. It presents an excellent choice for new businesses or companies undergoing a rebranding process.
LogoMaker – If you don't have the time to design a complex, fancy logo, make a simple one with Logo Maker in four quick steps. You can choose to customize the design further, or stick to the basics and keep it minimal.
Interested in Wix Logo Maker? Read our
in-depth review to find out more
.
In Conclusion
With great-looking, bespoke logos for just $5,
Fiverr
 is always my top recommendation for those looking for expert design. The platform combines professional expertise, affordability, and a range of skills, so you're bound to find something to match your budget and style choices. If the DIY option is more appealing to you,
Wix Logo Maker
is here to channel your creativity into something that looks great. With its intuitive AI, this tool does some of the hard work for you and will help you customize your new design enough so that it stands out from the crowd. Your company's logo is serious business – get it right, and it'll stand the test of time. If you're still researching options, check out my colleague's
comprehensive logo design service review
 to see how some of the most popular services ranked.