Now-days we can see Social Media, Content, and Link Building all coming together like clockwork, with each helping out the other, and ultimately helping you. In this article, we want to look at how you can use Social Media to build up a network of bloggers that you can utilize for link building.
However, before we build up that list you need to set yourself up across the likes of Google+, Twitter, and Facebook (optional), so people can see that you're not a fake account and that they are communicating with a real person. You need to get personal in order to be successful.
So now, we have a personal account set up on the main social media networks we can get started on reaching out and building up lists.
Take A Test Run Of FollowerWonk
One popular app is that of Followewonk which is part of the Moz empire. Here you find, analyze and optimize for social growth.  What we ideally want to do here is find Twitter accounts that:
Are Actively Tweeting
Have A Good Social Authority Score
On Theme To Our Site (Using keywords)
Are Established (You can check how old the accounts are)
Once you have followed these bloggers, you can then create a list over on Twitter that you can make public or private (up to you). You should now have a strong list of bloggers, which take us nicely onto the next step.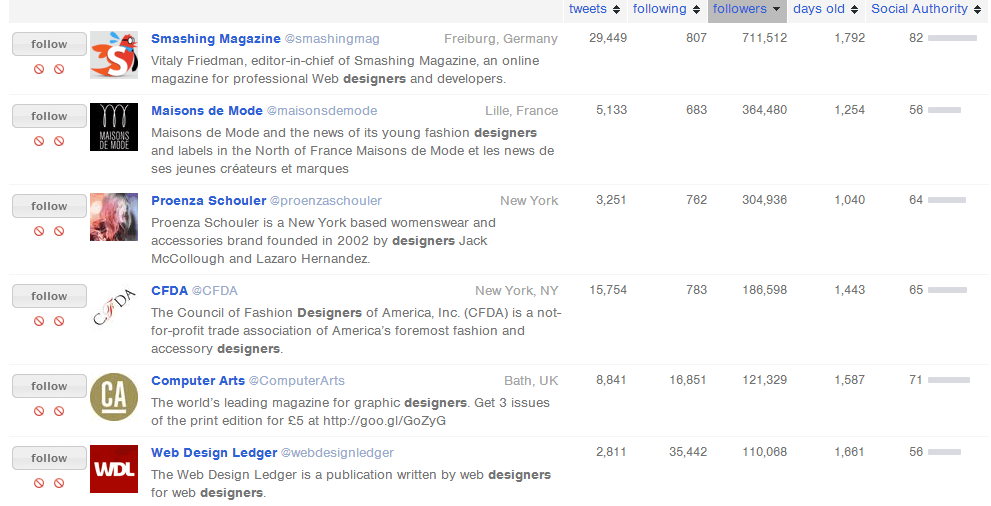 Create, Share and Engage
Now we have that list, so it's time to start setting partnerships and getting yourself noticed, and the best way to begin this process is to engage in conversations and posts by either sharing, making comments or giving your own views and ideas of what is being said.
The more you do this, the more the blogger will realize that you are interested in what they are publishing.
One tip I would give is that you do need to be genuinely interested and not comment or make statements for the sake of it. It will stand out, trust me.
Are You Sharing The Same Content?
In my years of being a social media manager, I have tried and tested a few strategies out, and one of those strategies is whether to share the same content, at the same time, across all the networks. Or whether I should mix the content up, or whether I should target each social platform.
Going into a bit more detail into this, let's say I created some content called '5 Great Tips For Sharing Content' – do I then post that to Facebook but hold off for a few hours on other channels? Alternatively, just share it at the same time?
In my opinion, this doesn't really matter, but if you want to really target your audience then you may want to create a piece of content for each network:
5 Great Tips For Sharing Content on Facebook
5 Amazing Tips For Sharing Content On Twitter
How To Share Your Content On Google+
You cannot get much more target driven than that.
You also want to help people to share that content, so it's important that you give people the opportunity to share, retweet or comment on your posts by adding DISQUS, or social media sharing buttons.
Don't just expect a 500-word blog post to go viral without doing some extra work in promoting it.
Stick To A Topic You Know Well
Never write about something you have no idea on. You would not catch me trying to write an article on the best way to grow Tulips for example! The experts in the gardening field would spot it a mile off and then your reputation takes a hit.
Therefore, my advice is to write about what you know, and then target people in the same niche or as close as you can to it. Just because you have a friend that does pay-per-click marketing does not mean that he will not be interested in something that is SEO related, after all, it all joins under the online marketing roof.
Use Bit.ly To Track & Analyse
Now we have our blogging list, as well as taken the time to interact with them, and then finally shared our own content with them. We want to know how well our social content is doing.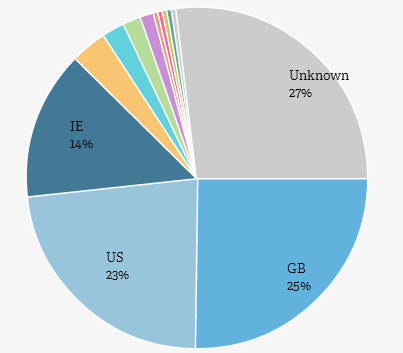 The best place to check these out is Bit.ly.
Firstly is you share a lot of content through Bit.ly you may want to setup some bundles which will help you keep a little bit more organized. It also helps you separate out campaigns you may be running or split up different tests.
For each Bit.ly link, you can see:
How many clicks have been made using that link
When they have been made (hourly breakdown available)
Which country they are coming from
What platforms they are coming from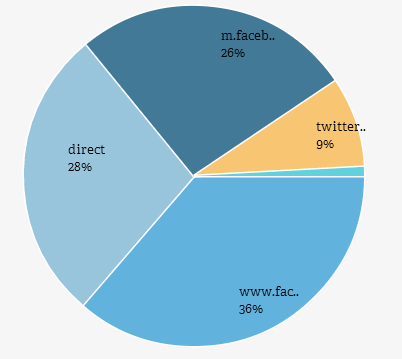 This data will help see which content is taking off and which content is doing so well, so you can modify your content in future publications.
Using Google Analytics & Advanced Segments
You can also head into Google Analytics, which will provide even more data, where you can check:
Bounce Rate
New Visits
Unique Visits
Time On Page
However, let's say @SmashingMag share your latest tweet, there are a number of ways to see how successful this was and that is by seeing how many Retweets they got for their initial retweet, and then measuring the traffic from Twitter during that day.
If you create advanced segments (which we talked about in a past post), you can filter out all the Twitter traffic and measure it up against the past month.
Other Ways To Promote Your Content
Facebook has had the option to Boost Posts for some time now, but just recently they have added the option to target users according to where they live, their age, gender, and what they do for a living (similar to Facebook Ads).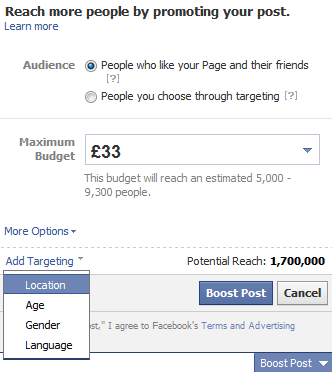 With this targeting option, you are making sure your message gets to the right people, and you are given a potential reach figure, according to the maximum budget that you have chosen.
By using this effective marketing tool you could be exposing your brand to some influential bloggers that until now haven't heard of you, so I would recommend spending some cash on Facebook posts.
Only spend money on the real gems though and not every post you put up on there.
Therefore, if you have created a survey and have some unique results that will make for a great unique post, then go ahead and promote it. It is often these types of posts that attract top bloggers to share the content, or you could just approach them with the content and stats.
Summary
Of course, this all needs to be put in practice and it can be a matter of trial and error. Something that you think is an exceptional and interesting story may not be to everyone else's taste. It can often be a post that you think may not do so well that could bring you thousands of visitors, retweets, and shares.
Now is the ideal time to act on motivation and give these ideas a go, to see if you can create social growth for your business.