We are almost at the end of our series on how keyword research can benefit your writing and headline skills, with just two sections to address. We have already looked at how creating quality articles can benefit you, and last week we looked into exploring alternative keywords to keep your article writing ticking over.
In the third part of our four-part series, we look at how you can market the articles that you have produced to help bring in traffic and links to your site. There are a few methods you can use to successfully draw attention to your articles, and we start with whom we need to approach.
Who Can You Contact For Links?
The ideal way forward here is to chose which article you want to get links to first, as it all depends on what the article is about to which sites are going to be more interested in linking to it. So for this example, we are going to look at one of the headlines that we created in the last part of our series.
Batting Styles Tutorial – Using Baseball and Cricket Techniques
We already have a great article and headline in place here, we now need to get this content some exposure. Therefore, what you need to do now is search Google for a couple of the keywords in the headline.
These are the keywords that I have searched for in my example:
 Cricket Tutorial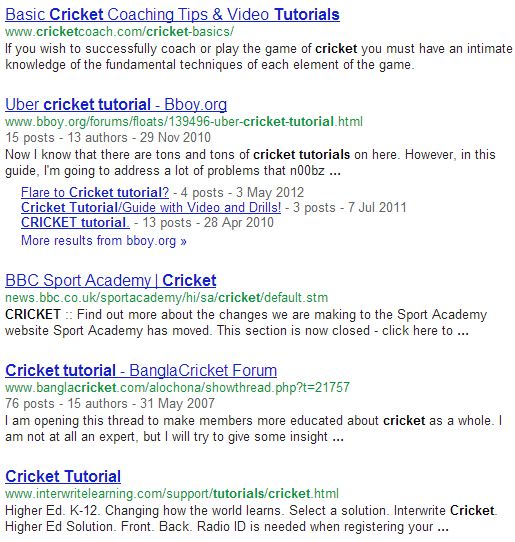 Baseball Tutorial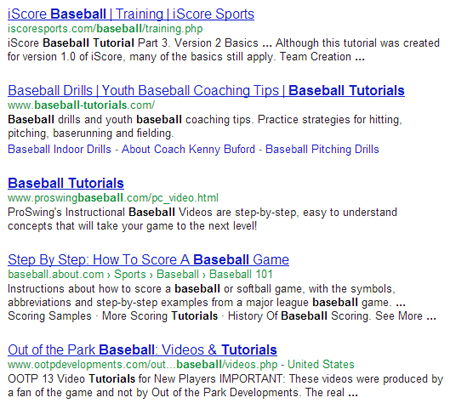 Most of the sites you see listed in these screenshots are ideal sites to contact as they all relate to tutorials and you can bet your bottom dollar that they don't have a tutorial on the concept of combining baseball and cricket styles. This will increase the likelihood of them linking out to your content.
What Do I Do Now?
All you need to do now is spend half an hour to construct and send off a good amount of emails to each site owner and see what results you get back. Make each email you send personalized to each site, do not spam them with the same email.
Let them know that you have created a great unique article on the subject in question, and ask them if they would like to link out to it as an added and valuable resource for their site.
What's In The Final Part?
In the final part of our series, we will look at a collection of the best keyword tools out there at the moment that will help you to identify the keywords that you need to be targeting for your articles.
Other Guides In This Series:
Part 1: Creating Quality Articles and Headlines Through Keyword Research